These couples have long been of interest to the press and photographers. Magazines and Web full of news and photos newcomers and long-time couples. They would, perhaps, like to live modestly and quietly, but that fee for fame. However, someone hype around their people, even "at hand." So who are these cute celebrity-couples? Our pets. I hope that as I write this post - none of them are divorced and do not diverge.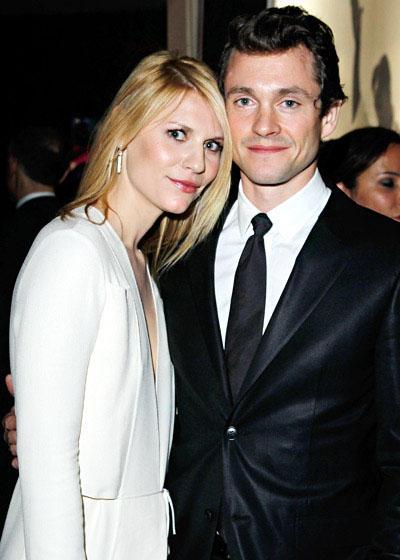 Union Claire Danes and Hugh Dancy still strong as a few years ago. Beautiful couple in tune with names that still need for public scrutiny?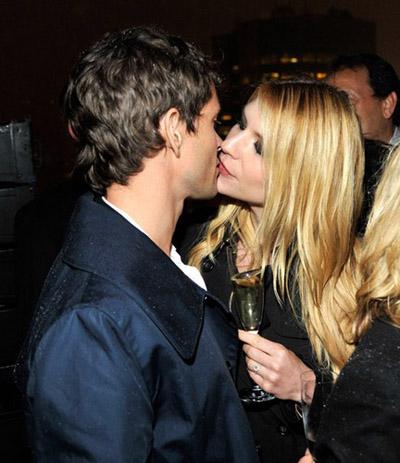 Angelina Jolie and Brad Pitt.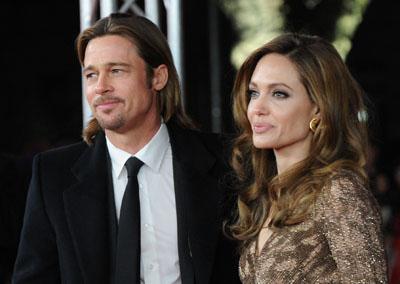 Here you could and stop. So much is written about them, I said ... Of course, Pitt older. Of course, Jolie also not getting younger ... But they still look nice. We hope that the wedding pictures will not remain hidden to the public?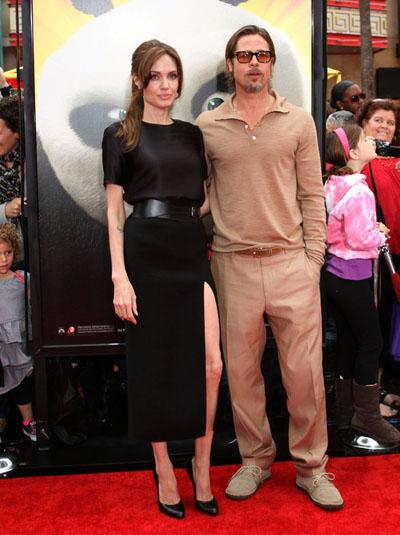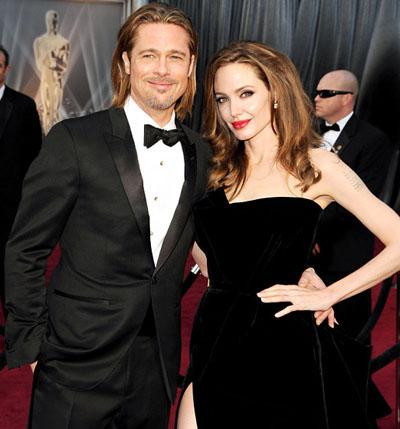 Vanessa Paradis and Johnny Depp.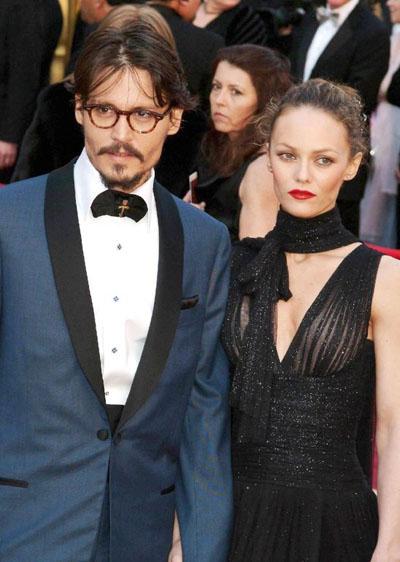 Although they also like the Jolie-Pitt is not officially married, all accustomed to thinking of their spouses. For years together they somehow fused, merged and become one family. It's nice that Paradis and Depp are good parents. But it is also one of the most spectacular par with celebrities.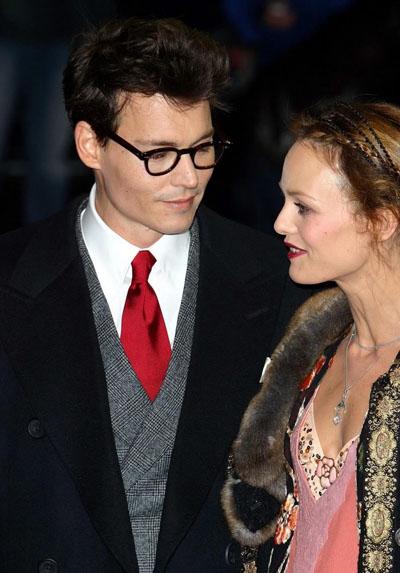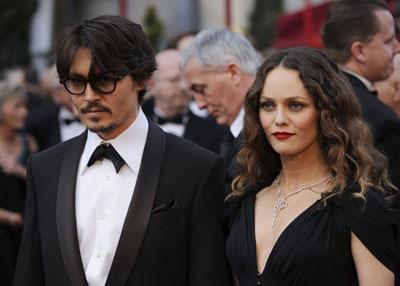 Will Smith and Jada Pinkett.
Although recently toi deal rumored that the actors were divorced, and Pinkett Smith is still considered to be husband and wife. Yes, even you do not divorce!
"Every year, some celebrity couple is under the microscope. That is, this year, unfortunately, that's us! "- Says Jada.
Sarah Michelle Gellar made the right decision when married to Freddie Prinze ml. He was just as nice, caring, as well as on the set. And besides, a good father and husband.
My "favorites" - Ben Affleck and Jennifer Garner.
Modest, cute, moderately "star." I hope that the three children to them is not the limit? It certainly will be interesting to see how the bearded Affleck will look into the crowd of their children ...
Isla Fisher and Sacha Baron Cohen.
Thumbelina near Isla high Sasha looks so touching and sweet. Despite the established way, Sacha Baron - Cohen, a great husband and father.
Milla Jovovich and Paul Anderson.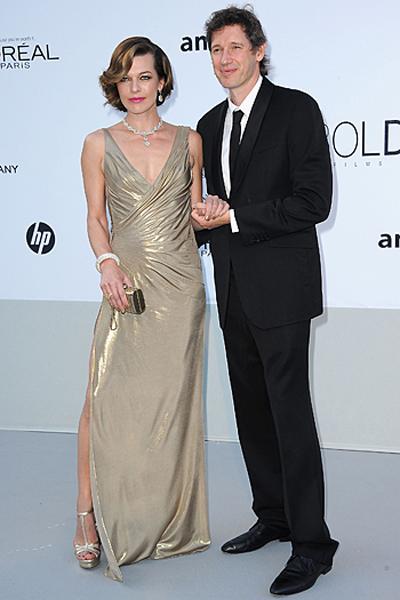 A pair of slender, smiling giants. I am very sympathetic. Not especially socialite couple, but dostoyano attention.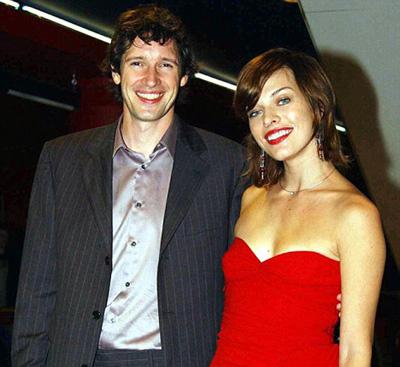 Jay-Z and Beyonce.
These two long concealed from the public their relationship. Even wedding pictures are not sold. Do not they have sold the first photos of his little girl, laying them for free on the Web. For many imbued with respect to them. In general, the independent guys. A good example to follow.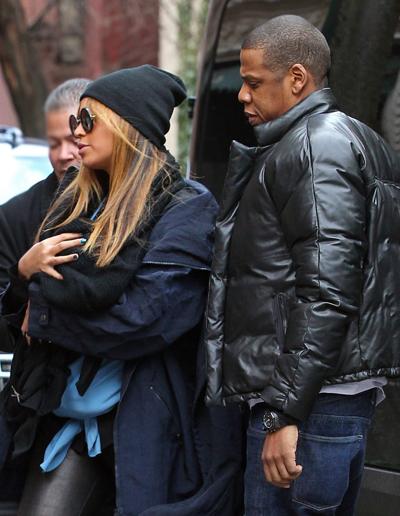 Beautiful Rachel Weisz and Daniel Craig courageous.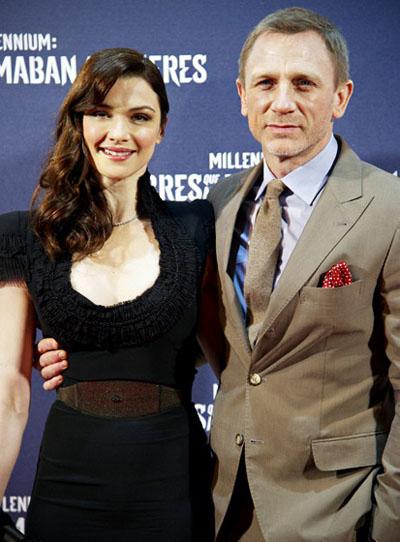 Harmonious and spectacular steam, although elderly. Though now on the cover.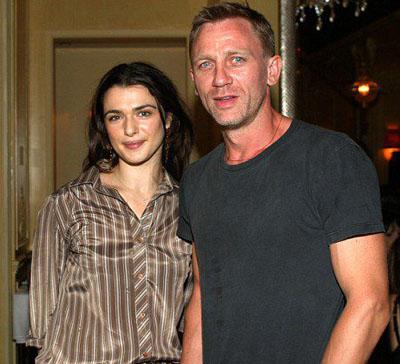 Orlando Bloom and Miranda Kerr.
The handsome and beautiful. So similar and so different. With such a genetics they should bear more beautiful children.
Monica Bellucci and Vincent Cassel.
Someone will say, "Beauty and the Beast." But others argue - Italian sofas and hot macho French. And, by the way, a sturdy pair.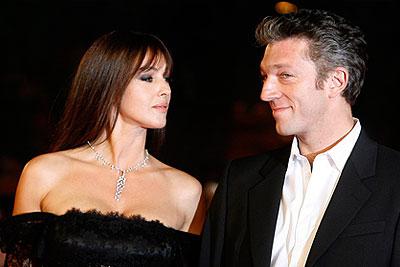 The most famous in the world of Spanish couple - the actors Penelope Cruz and Javier Bardem.
Married quickly, so quickly they got a child, but the details of the novel never told ...
Actress Anna Paquin modestly and quietly married actor Stephen Moyer.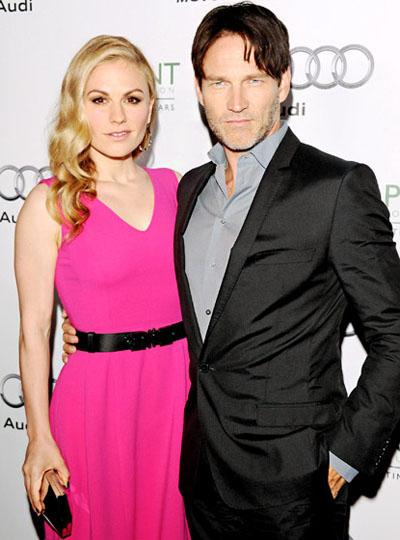 And now, as modestly and quietly waits for replenishment in the family. And although Stephen forty Lilac has a daughter and son Billy from a former girlfriend, it does not overshadow the happiness of Anna.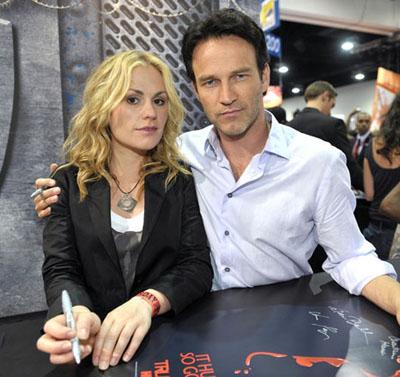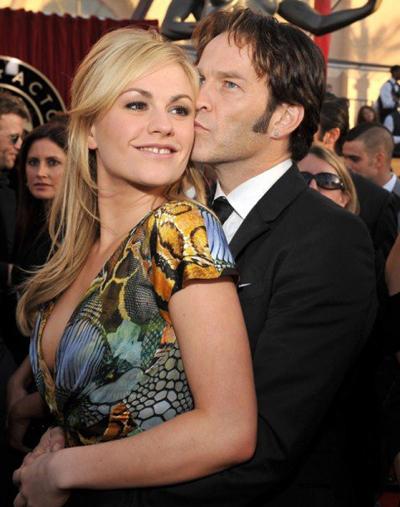 Victoria and David Beckham.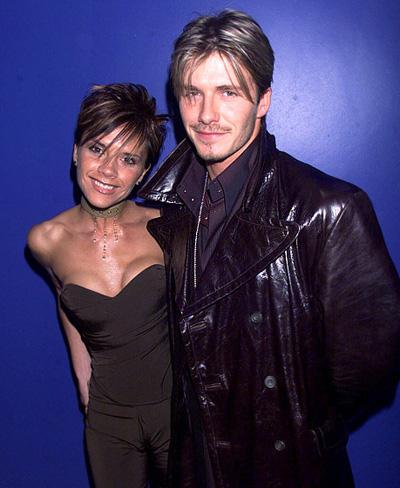 Despite the violent winds that rocked the boat their wedding, the pair managed to get out and wait for a lull. Now they look happy all the same as in the beginning of their marriage.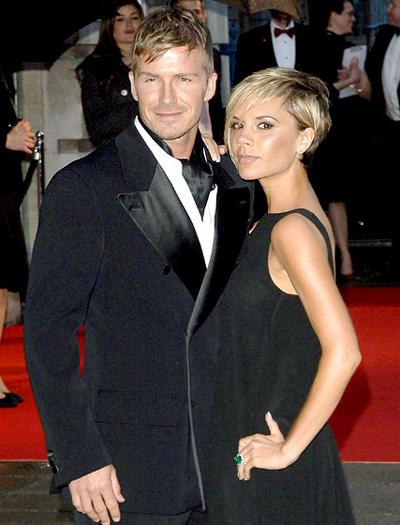 I wonder if Victoria will be decided to have another child?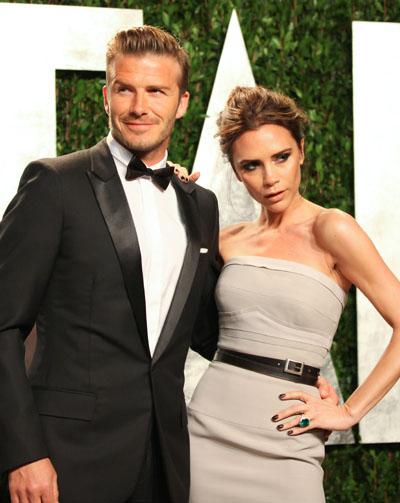 At the time of the novel, Catherine Zeta-Jones and he was already middle-aged Michael Douglas were a lot of scandalous rumors. They predicted a brief union. However, the lovers are still together and has two children.
Another beautiful pair of Hollywood - actors Megan Fox and Brian Austin Green.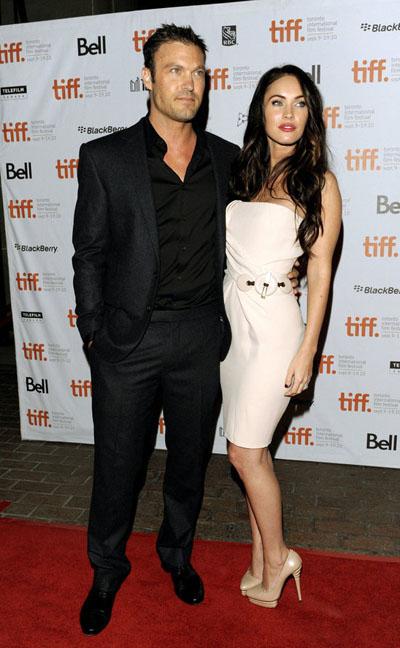 Divorce it is not threatened, and even vice versa. All eyes focused on the stomach Megan Fox. When he starts to grow?
Fergie and Josh Duhamel.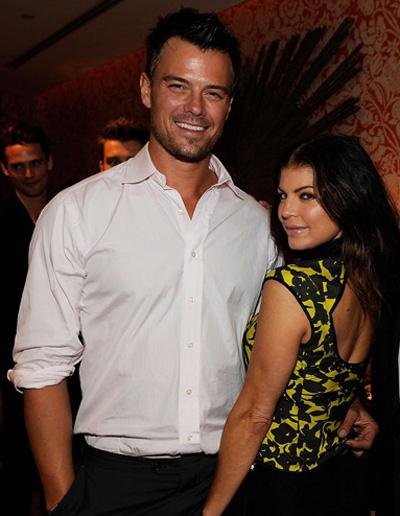 Cute guys, a little noisy. Especially Ms. Fergie. But so far guys together, smiles on their faces, on their fingers - diamonds. And like all the happy and the press have a reason to capture a beautiful couple.
Gwen Stefani and Gavin Rossdale.
The two musicians are both creative nature. It is said that the couple was on the verge of divorce. Ostensibly Gavin envied the success of his wife. But as long as they are together and that's encouraging.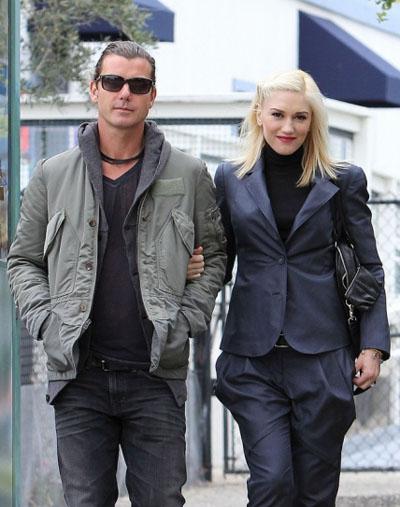 Katie Holmes and Tom Cruise.
Hot steam, even a little bit tired. Although they are trying to lead a modest lifestyle. But the attention of the press can not get away.
Gwyneth Paltrow and Chris Martin.
Gwyneth - a real homemaker. Not too public a couple, but very nice. And if we come across these two in one frame, we see immediately is love.
Jessica Biel and Justin Timberlake.
Harmonious couple similar style, self-esteem. In general, it is a mature couple. I hope that Timberlake at the last minute did not change his mind and cancel the wedding.
Jennifer Aniston and Justin Theroux.
This pair of very long hid their relationship. Perhaps it Aniston cautious. And it can be understood - it was so frustrating to. But now, it seems, everything seriously and permanently. Fans cheer - Aniston seems to be ready to get married again!
Actor Jason Staten, despite his age (44 years), has never been married.
Maybe young model Rosie Huntington-Whiteley names of the one who would become his first wife? At least, they look great together.
Ginnifer Goodwin and Josh Dallas.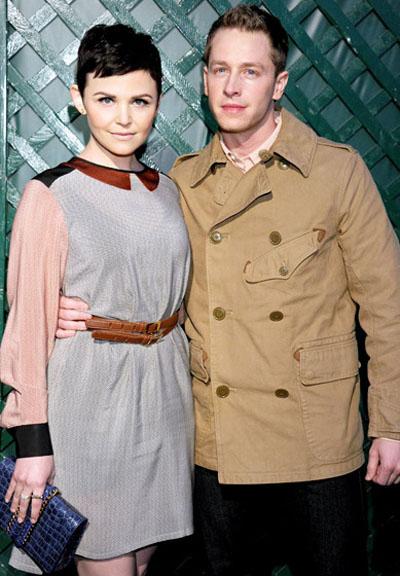 The couple had to portray love in a movie. But then somehow it turned out that love has become genuine. While until recently all believed that her love with Joey Kern.
Kristen Bell and Dax Shepard.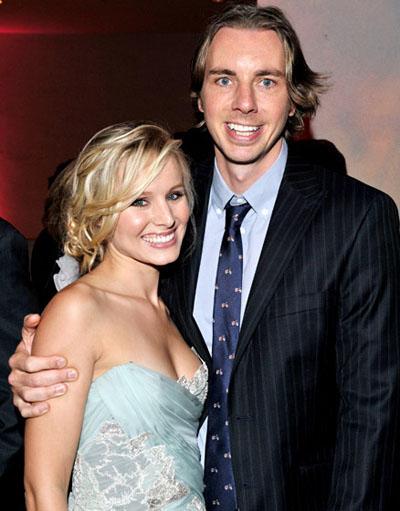 In 2009, the shooting star fell in love with the romantic comedy "When in Rome." (That's really never thought that Bell pulls on these guys here.) Although they long together, they have no marriage plans.
Freida Pinto and Dev Patel.
Both the swarthy, handsome, charming. It is said that the Virgin took a long time to win the heart of Frida, which is somewhat older than the Virgin.
Blake Lively and Ryan Reynolds.
A good pair for the gossip columns. And it is as if they were not hiding in dark corners, still paparazzi first revealed their relationship. But seriously it at them or not, time will tell.
Maybe Ryan has made a proposal to Blake as secretly, as in his time made him Scarlett.
Kristen Stewart and Robert Pattinson.
Roman (or a successful imitation) Kristen Stewart, Robert Pattinson has brought more fame to actors, making them the names of one of the most popular search queries. There is a love or not, but the well-known actor precisely enough.
The love story of Nina Dobrev and Ian Somerhalder began on the set of the series.
And recently there were rumors that Ian Somerhalder Nina Dobrev offered his hand and heart, but she refused ...
Selena Gomez and Justin Bieber.
As they say, well, where do without them? An interesting couple, even beautiful. But. (And one of Bieber's fans can now strongly tense!) All look at them and think, but when Justin manhood? Too small, smazliv generally ignoramus.
Liam Hemsworth and Miley Cyrus.
What the guy grabbed himself Miley Cyrus. This is not some sort of Bieber. Liam Hemsworth and Miley Cyrus - popular and beautiful couple among teenagers.