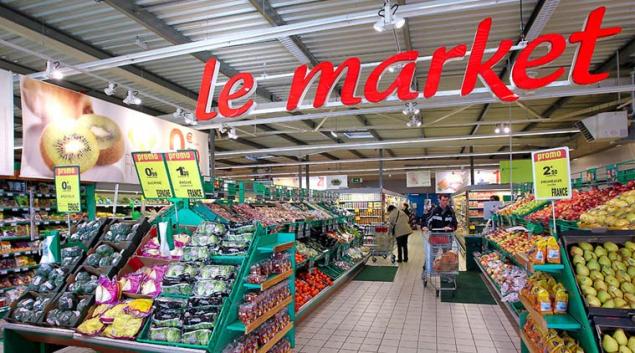 In an attempt to solve two problems: food waste and poverty, France has just approved an innovative law that requires supermarkets to donate unsold food to charity, give them as animal feed, or in the case of non-compliance, be fined up to € 75 000 ( $ 82,324) and two years in prison.
The law, which was passed unanimously this week by the Senate of France, is part of a large project is expected to reduce by half the amount of food thrown into the garbage every year (currently this number is 7, 1 million tons of food) - some of which deliberately destroyed the distributor to prevent "digging in dumpsters need».
Under the new law, supermarkets with an area of ​​4, 305 square feet (400 m2) and more will be required to sign contracts with charities, otherwise, face the harsh penalties.
In addition, it may prevent the intentional damage of products whose shelf life is nearing the end. The law specifically focused on the retail trade, followed by pouring bleach cases were recorded in unsold products to prevent their removal from the garbage bin by students, the homeless and others who are looking for their own food in dumpsters outside grocery stores.
The law also aimed at educating consumers. According to statistics collected in France 7, 1 million tons of food is wasted every year is thrown in the trash, 11 percent of these products are destroyed by retailers, but 67 per cent of consumers thrown-on rather improbable national value - € 20 billion ($ 21. 9 billion.) every year.
As a result, the government is obliged to establish educational programs in schools and enterprises of the food waste, their value, and how to reduce them.
Your text to link ...