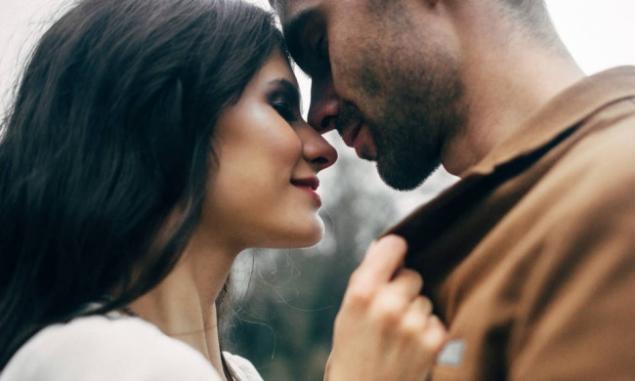 Interrogative, gently tilt the head, squinting through his lashes, shaking his head with a knowing view, listen to inspirational speeches, a half-smile lights up the style "we're the same blood».
< Want to frank - but not on all topics, but only to those that are just not accepted by the frankness, the remaining threads with them at all unimportant. I would like outstretched hands, I want to pripadat shoulder and another to know that all this nonsense of books for adolescents is still not entirely nonsense. Well, do not whisper "darling" of course, and without any vulgarity, but something like that. To spark the pupil and surprise interlocutor because it is beautiful, because the game.
Yes, I have, of course, pick up the bag. Yes, I will definitely spend. Yes, I definitely have never in my life not be able to self-pour herself tea. I am poured out raspleschu, messed up, anneal, drag, drop, break, rarely is infected and die. Thank you. < Yes to save. Yes, I stir. Yes, lend Let your shoulders and straighten priosanivayutsya:. It goes. Not everyone, only for them. With the rest it is laughable and childish, inappropriate and almost obscene, but just stupid, after all. And these can be:
at least for the fact that only they alone have this delicate, weak, unbearable, soft, warm pit at the neck bare to the shoulder, which one, and you can bury grateful tired nose


Is there a man with whom I want to be a man. H3> friend, comrade, brother. Thus, with that "back-to-back of the mast," which colleagues and associates, relations with which are determined once and for all, warm and clear, and that will never need to find out.

It is ridiculous. < With them, there is nothing to find out, they were all found in advance, once and for all, and does not require confirmation. to discuss things at work, drinking with beer, watch football, to change clothes in public, without thinking to throw eternally feminine squeaky "turn away "wash in the bath, yelling at each other in a fierce dispute, to forget for weeks and remember suddenly, friends houses, quietly complaining about each other's mistresses and wives, clap on the shoulder, to give alcohol, smoking, side by side, talk about all without telling the whole story, and not to think - and that, in fact
.
< Be on equal terms , without idols and slave, to be intimate without anguish and passion, be appropriate as the most beer, may have what some mutual friends, but never to divide between themselves women, nothing not to divide. < Be simple, as the Malibu Island brand, which only a picture - on a white background black letter M.


There are women with whom you want to be a man. H3> Wear on hand to keep the umbrella over the thin skin breathe iridescent streak on the delicate neck, delight cheering. Use your fingers to stroke, even mentally, where in humans do not iron, and do not care about decent. Cover, capture.

Give flowers, because it's just fine: give flowers for those who want to give them. Pour, entertain, feed, even zakarmlivat: so thin. Or so pale. Or thin and pale, but there it is something that requires the phrase "my poor girl." < person who can in time, with the right tone to say "my poor girl," - the king and God This is the only phrase you want to seriously learn to those who are going to love those women who want to be a man <.. br />

Is there a woman with whom you want to be a woman. H3> Almost a child. Coming, pripadat, upadana even in the legs, the feet, to the hands, the eyes, to demand, to receive again demand again to know or not, but it does not matter, and let the feeds, feeds and looks, but does not look like a hungry dog, as well as looking at the mother of the old kitchen.

To tell all, and let react - or do not say anything and let the suspects. < naughty , but not in the name of the game, but because the torn jeans, and let zashet. please read you loud and moaning that reading is not even wrong, and bargain urgently another book, and to achieve, and send to search, and go to sleep without waiting.

You will tell me that here it is not at all belonging to one or the other sex, and rightly so.

You will tell me that any person can be in different proportions, the combination of all these features - and will be right
.
You will tell me that is not so, that both the first and the second - in one cup, that different people have a different perception and that is multifaceted. You're right again.

You will tell me that all this does not need to be told these words and that is not the case. Well, yes.

< But there is a man with whom I want to be a woman.

< Is there a woman with whom you want to be a man.









via alexandrkarpovich.com/progulka-na-chetveryh