Cauliflower is a fantastically useful vegetable that is not only remarkably absorbed by the body, but also contains a large amount of protein, vitamins and minerals. In short - the dream of nutritionists and perfect for a nutritious breakfast. This vegetable is appreciated for its delicate flavor and ease of preparation. So today you prepared a la casserole recipe with cauliflower. This dish is cooked very quickly and easily.
Ingredients:

300 g cauliflower; 20 ml sunflower oil; 100 g milk; 1 tomato; a pinch of salt; 70 g of hard cheese; 4 eggs. Preparation:

1. At the beginning you need to problanshirovat cauliflower to add color to it, you can add turmeric water.

2. Brush the molds with oil for casseroles and put them cabbage.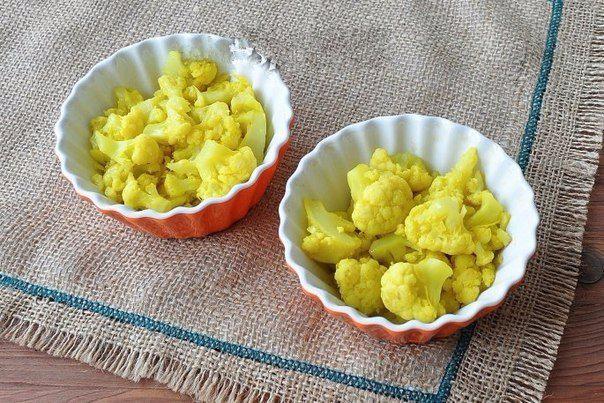 3. Top with tomato slices.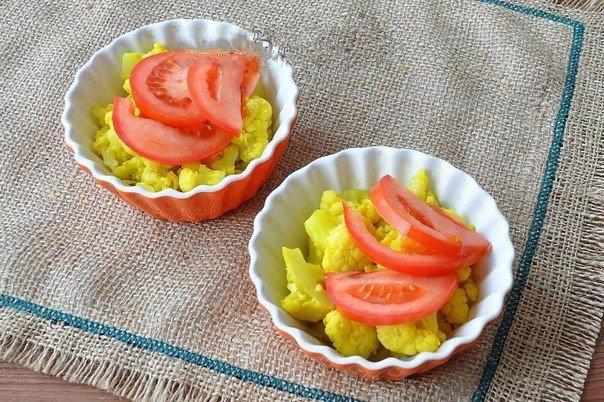 4. vzbey eggs with milk, salt them and zaley this mass of vegetables. Sprinkle with grated cheese and place in oven preheated to 180 ° C for 25 minutes.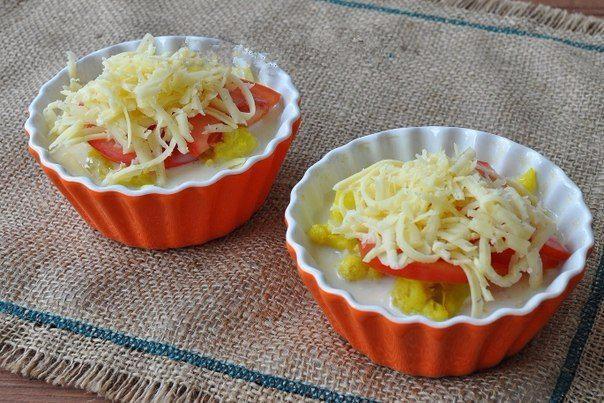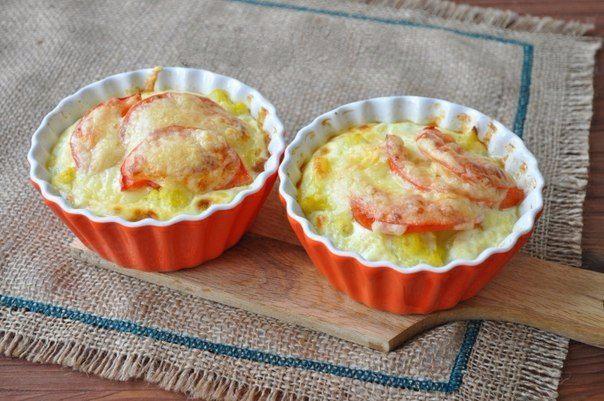 Baked Cauliflower - very fast to prepare a dish that does not require any special culinary skills. Try to cook a casserole for breakfast.

via takprosto.cc