What tastes coincided Propaganda Ogilvy advertising agency and company Unilever? Bashny.Net
Unilever has launched a new advertising campaign for mayonnaise Salve.


This campaign is the first work of an advertising agency Propaganda Ogilvy brand Calve since, as the brand has won the tender in late 2006. Despite its complexity, the work was done as soon as possible.

Creative idea of ​​a new campaign: «Calve - in that our tastes are the same." She also became the slogan for the entire line of sauces and ketchup Calve.



How to tell the agency website, the essence of the idea is that a lot of completely different profession, income, age and character of the people with different eating habits have chosen the same mayonnaise - Calve. Throughout the video packet of mayonnaise Calve is present in the foreground.

People change, color and shape of the table, changing dishes filled and emptied plates, but the main place on the table always took Calve. Plots with different heroes merge into one story, the characters and the words are transformed into related dialogue, which turned out good and funny. The ethereal version of the movie has 2 different endings. The campaign also includes a press and outdoor advertising.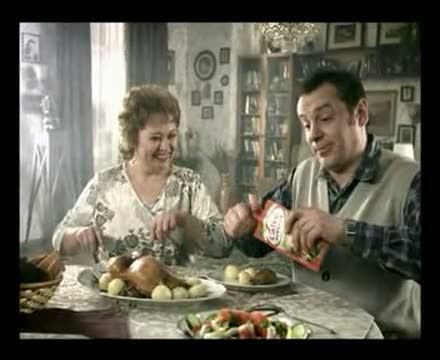 Calve mayonnaise and olive classic is now available in new packaging with a lid dispenser.



Propaganda Ogilvy
The advertising campaign on TV; press; OOH


Creative Director: Alasdair Graham

Senior Art Director: Nastia Glybina
Copywriter: Anna Perepichay
Director Customer: Arkady Ivanchenko
Team Leader Customer Julia Unchieva
Account manager Anastasia Denisova
Director: Andrei Lukashevich
Producer: Dmitry Nikonorov
Unilever (Calve)
Brand Development Director: Anna Noel
Senior Brand Development Manager: Yelena Yakovleva
Mayonnaise Calve

via www.adme.ru
Tags
See also
New and interesting
New and interesting