Argentine ISP Arnet Telecom Agency and Santo, received at the Cannes Lions 2007 Silver Lion for the campaign "All of a hair," launched a new advertising campaign as part of the grand strategy "Broadband Internet for all».
As is the case with the campaign "All of a hair," the content of commercials related to the offered service only indirectly - is a creative strategy Arnet: the company seeks to win his client's entertaining and it makes you laugh. And it is not due to huge production costs - is always a low-budget commercials Arnet. For example, the new spot purposely built on the style of the so-called clip-art, standard images with thematic images that are on the Internet big set.
In the video «How To Be Famous» - «How to become famous" audience reveal the secret of simple increase of the number of photos to display on the Internet: as pictures of dogs of specific breeds are looking quite often, to become famous, you can just imagine, instead of taking the names of the breed name!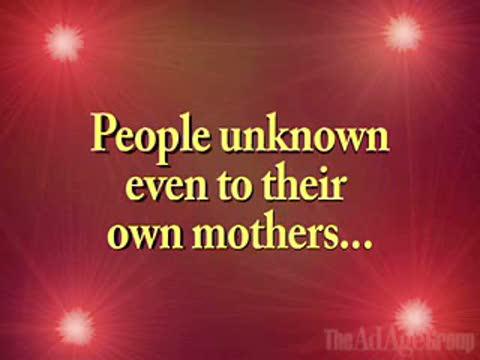 Text video "Today we all dream about, to become Internet celebrities. But the question is how we do it. Let's take a look at the following example: let's say we are looking for an image Cocker Spaniel. But soon we will meet and photograph people whose surname - Cocker. People who do not even know their mother is now famous! What is the secret? Change your name to a breed of dog, upload your picture to the Internet and you're done! Thousands of people have already succeeded! »
via
www.adme.ru/paedia/search/?q=Arnet+Silver