July 15 in Moscow at the Crocus City Hall site acted as world stars Lana Del Rey. It was the first concert of the singer in Russia, despite the fact that the concert was postponed under the threat of cancellation.
In honor of this great event, confirming the fact that in our country go musicians, not only to see her, but also those who just scored move and every day is becoming more popular, your attention is provided a selection of the seven most colorful and popular clips Lana Del Rey .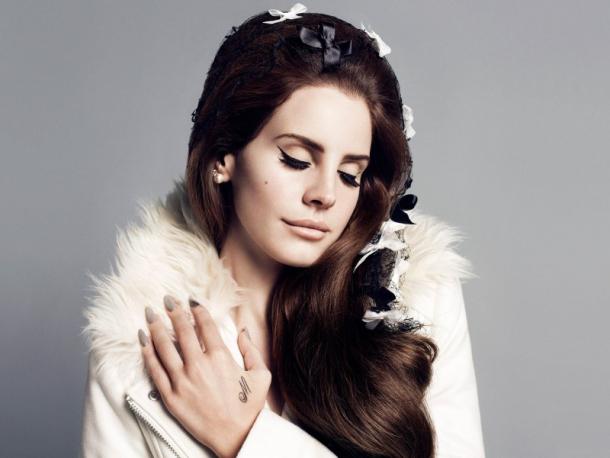 Number 7 on our list - it's video for the song «National anthem» c singer's latest album «Born to die». The video is filled with beautiful and warm picture, which together with the great music captivates the audience. This clip scored 10 million online views.
«National anthem»
The video to the song «Young and beatiful» ranked sixth. This song says that it is included in the official soundtrack to the film, made a lot of noise, "The Great Gatsby." Although without this remark, the clip itself is beautiful, all what has to do with Lana. The video seen by more than 19 million users.
«Young and beatiful»
The video for the song «Ride» with the Paradise Edition of the album «Born to die» 5th place. This is one of the longest video of the singer, and even striking that in this video you can not only hear the dizzying vocal singer, but also to hear what she says. Filled with freedom and independence of the clip on the Internet he scored nearly 32 million views
«Ride»
On 4 positions settled clip, which began with a crazy fame and international breakthrough singer, «Video Games». The wonderful voice of the singer. According to many critics, it is the best song in 2011. Clip in the early days scored several million hits, it discussed anywhere. To date, the video almost 43, 5 million views.
«Video Games»
The video for the song «Blue Jeans» from the album «Born to die» opens the three most popular clips of the singer. The video was nominated for "Best Pop Video» UK Music Video Awards. Quiet and peaceful picture of a happy beautiful music left 61 million people peeking clip.
«Blue Jeans»
Clip «Summertime sadness» occupies the second place. The video is accompanied by a beautiful summer visuals and light summer brings sadness, like books Bradbury. The Internet video seen by nearly 67 million people.
«Summertime sadness»
The most popular videos by the singer, of course, is a clip «Born to die». The video about the relationship Man and Woman shot one talented man named Yoann Lemoine, better known under the pseudonym Woodkid. The video won in the category "Best Pop Video» UK Music Video Awards, where one of the competitors was a video clip of Lana Del Rey «Blue Jeans», also shot Yoannom. Beautiful and live picture with remarkable vocal singer gained 113 million online views.
«Born to die»