The first winter weekend in the music industry is associated with Lana Del Rey. Diva has introduced a new video on the composition «Body Electric», «Gods and monsters» and «Bel Air».
30-minute film «Tropico» tells the story of two lovers, the biblical Adam and Eve, who are devoted to sin in the Garden of Eden and were banished to Earth, where they will learn the delights of worldly life and atone for his wrongdoing.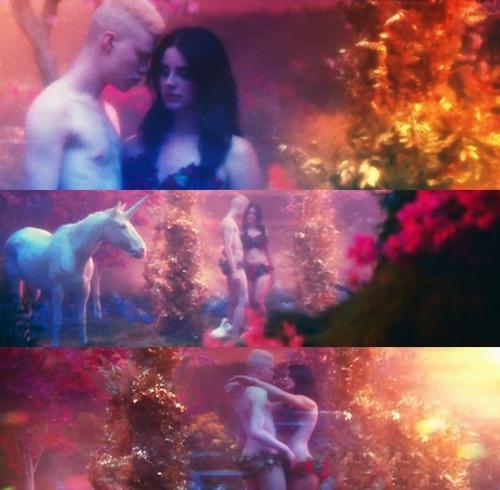 Partner Del Rey on the set was made by Sean Ross, an albino black model (you can see it in the video for «ET» Katy Perry).
The work, created by director Anthony Mendlerom is the last reference to the republished album of the singer «Born to die». Put an end to this story Lana plans to present to fans a new album in early 2014.