Miley Cyrus
Length and color are absolutely "Maylin," but, unfortunately, still have to compare and today her short hair with platinum Blondie on a background of lush hairstyles with light brown color wins. There were also beautiful hair, so no need to ispohabit all ...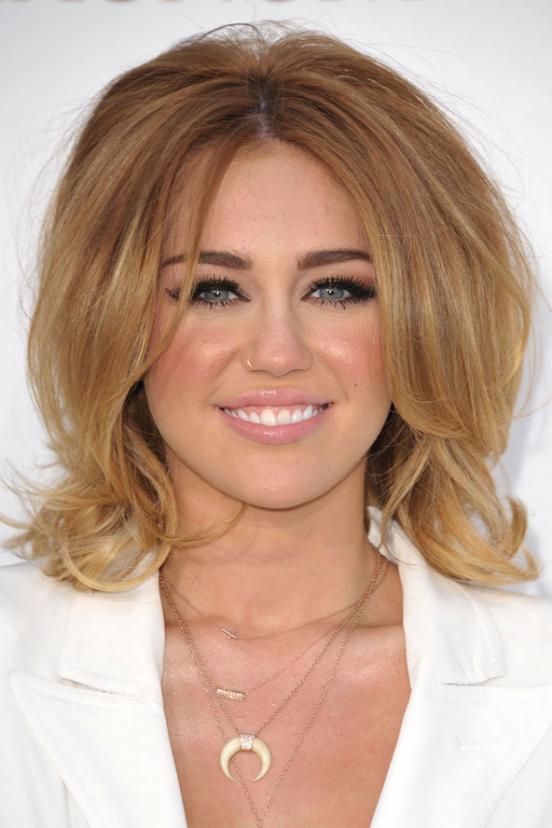 Rita Ora
The young singer Rita Ora is struggling to find your own style. Clearly, this is difficult, because all the external images for a long time occupied by other famous girls, but Rita does not give up, and rightly so. Bright clothes became her forte, and curvy hairstyles faithful companion. Blond R & B-singer seems decided to grow its color, or else to explain the fact that the roots of her neprokrasheny that month, you can not.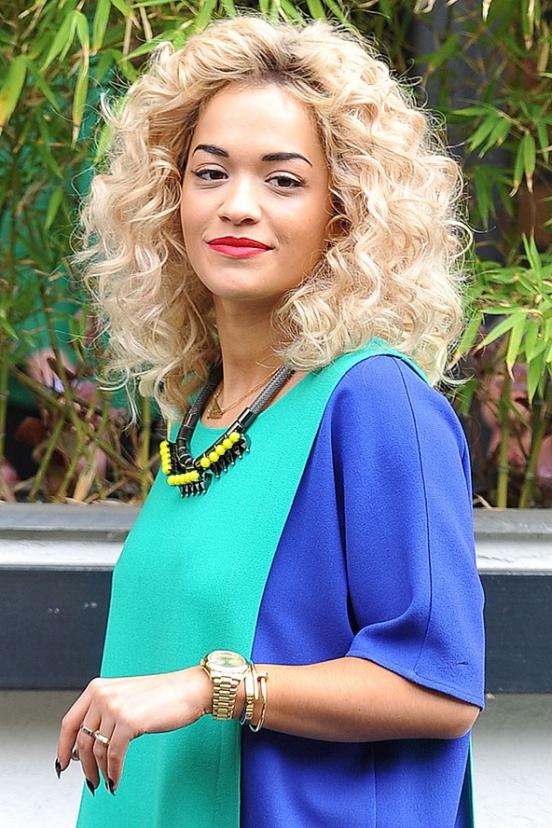 Lana Del Rey
No one else like Lana Del Rey for performances chooses hairstyle a la Amy Winehouse. But even with such a position, and it remains a personality of Amy in it unless "the hive" on the head.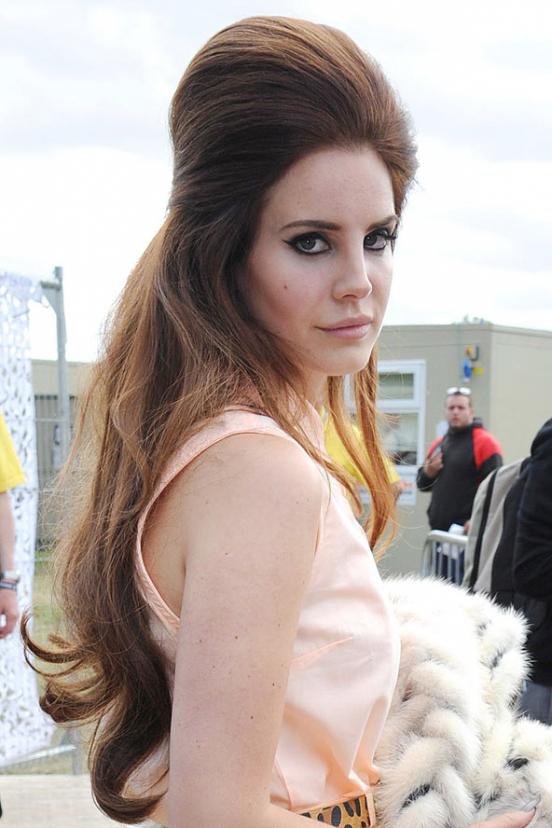 Cheryl Cole
On the show X Factor Cheryl Cole showed off her ample packing. Her hair is really cool, so they can make any hair style and all of them will look at the "Hurrah».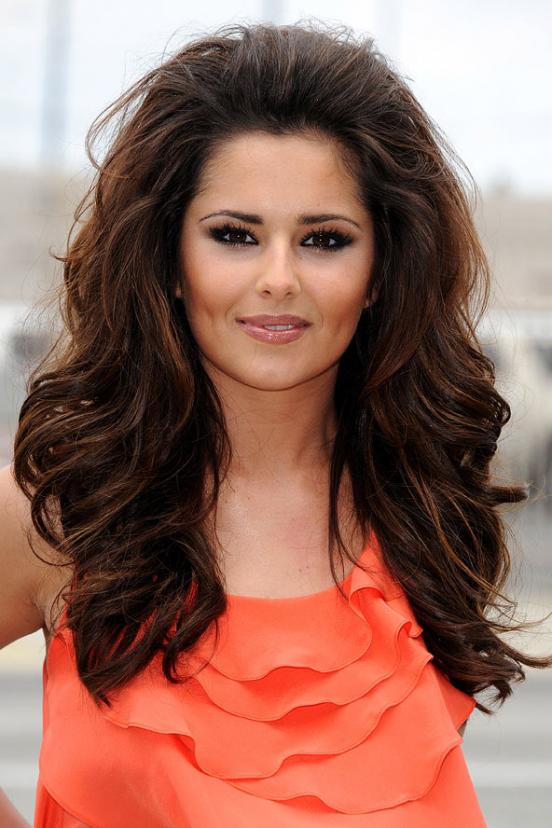 Sarah Jessica Parker
For many, Sarah Jessica - an icon of style, but in fact for her age, she really puts great! Taste of this 47-year-old actress can only envy, but her hairstyle, this time can not be envied. Not talking.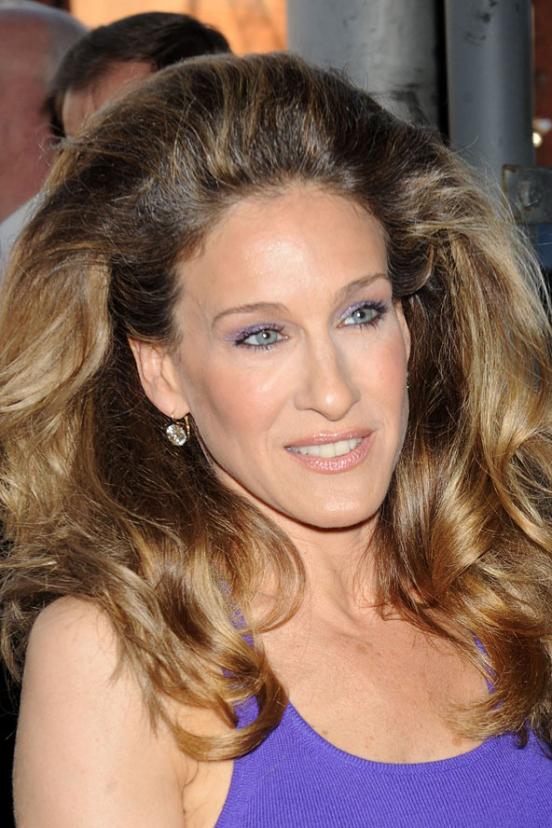 Anne Hathaway
Retro styled Anne Hathaway allows her many hairstyles: Babette, light waves and that's such a fleece. Anne looks great, but I still like her natural beauty, as in the film "Love and Other Drugs" and "One Day».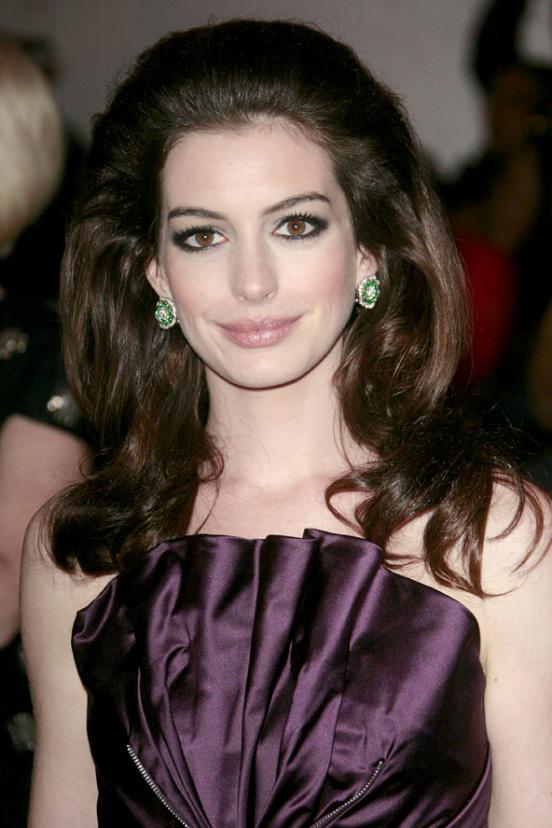 Amber Le Bon
Model Amber Le Bon successfully touts Pantene.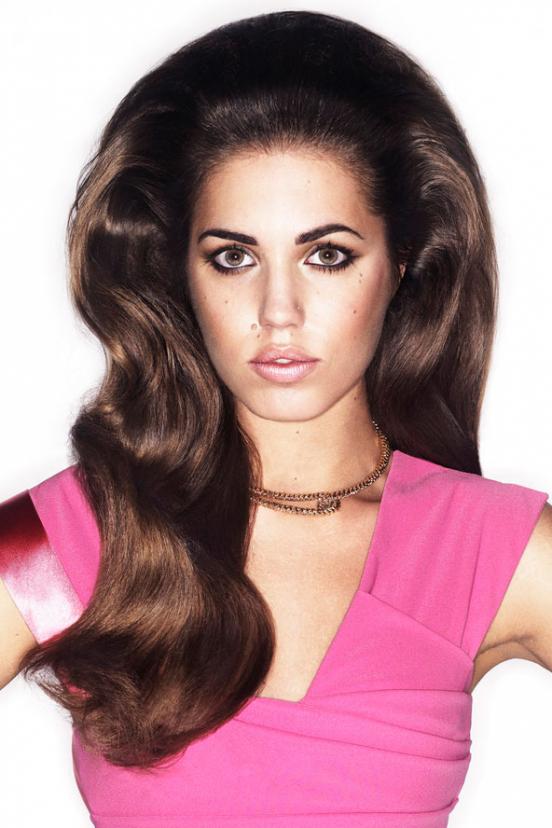 Beyonce
Diva Beyonce loves voluminous styling, although it ideal face shape it suitable not only they.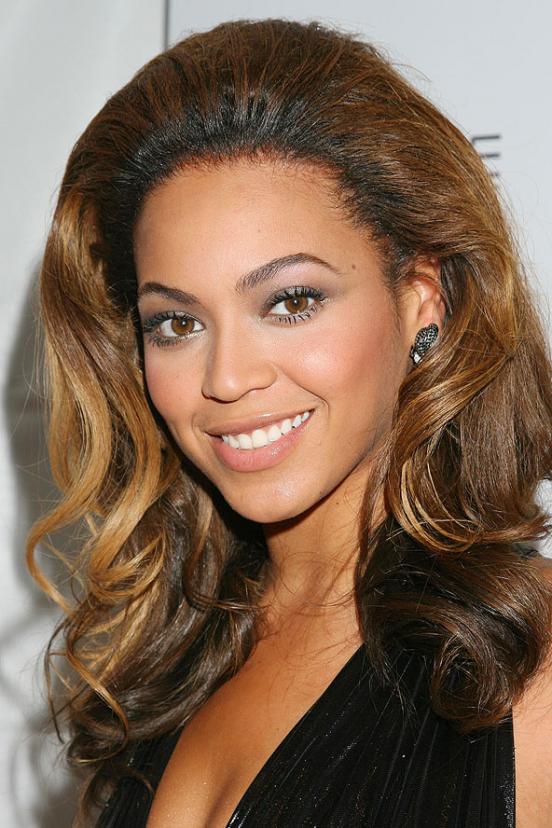 Drew Barrymore
With such a haircut in this gorgeous woman I did not recognize the girl who once abused drugs and alcohol. Time has made her more beautiful, but I fear that, for example, with Lindsay Lohan can not happen. That is not treated and does not take any measures to look better (the last paparazzi photo proof). Drew Barrymore also overcame everything and now is waiting for the baby.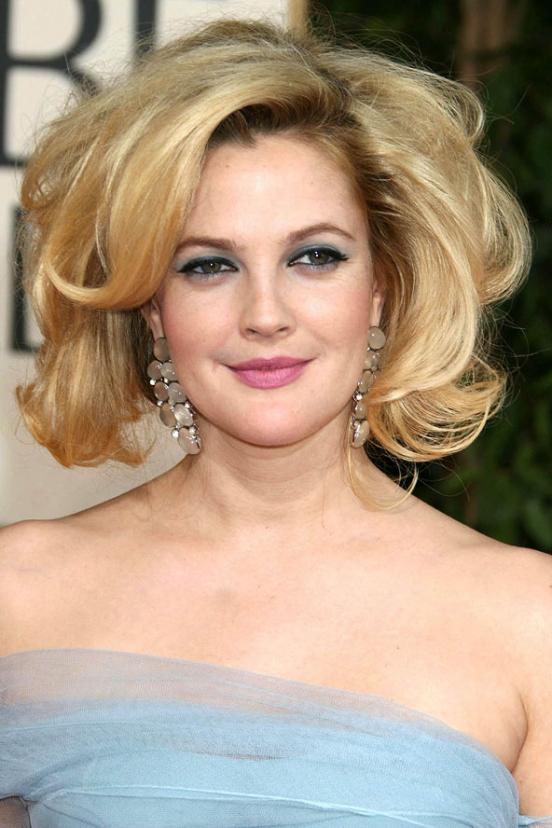 Gwen Stefani
Gwen Stefani without red lipstick is nonsense, but it is unusual to see it, and with the packing. At the Cannes Film Festival, she disarmed look and high hairstyle, opening the face.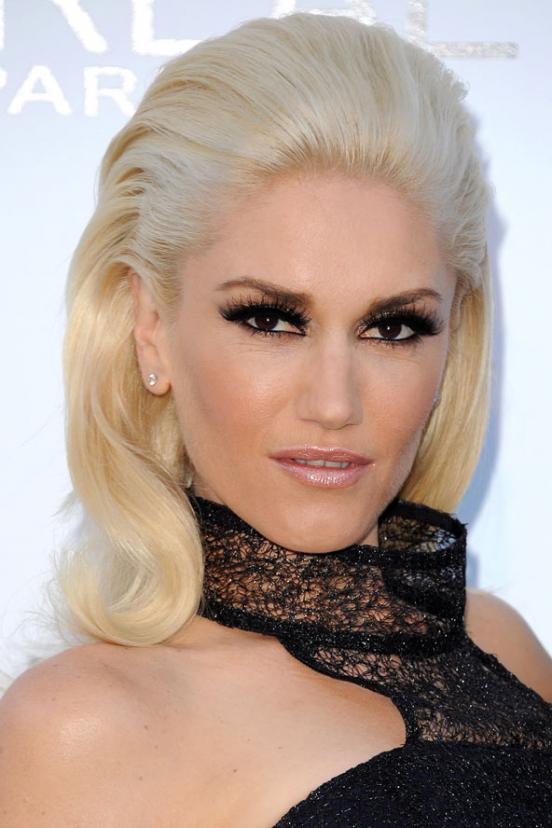 Kristen Stewart
Kristen Stewart should learn from their colleagues because of her hairstyle looks compared to other poor excuse lush high stacking. Young-green ...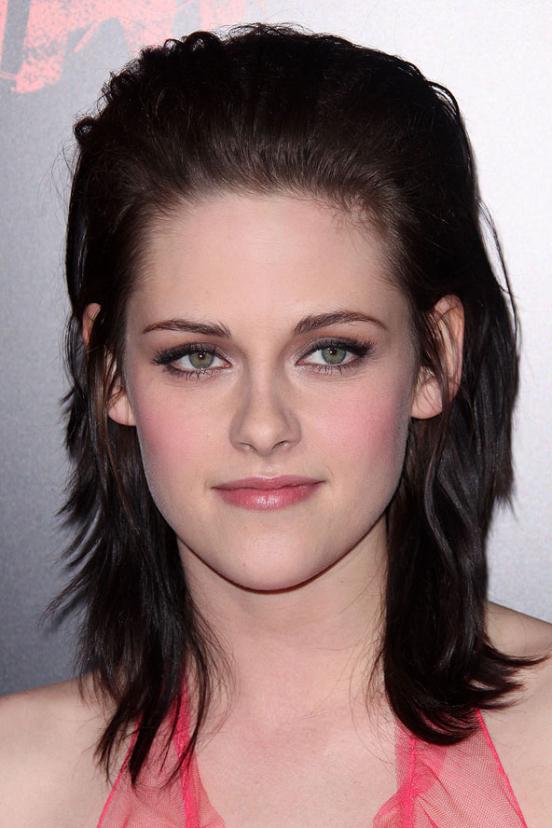 AnnaLynne McCord
AnnaLynne McCord and her huge head of hair. Reminiscent of a lioness.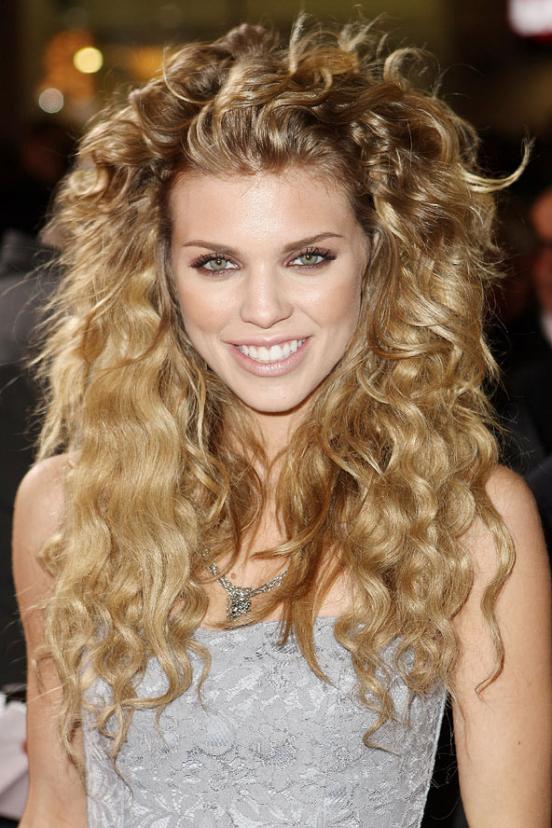 Jennifer Lopez
Jennifer Lopez arrives at the "Oscar" in a pink dress and curls on his head. The image of the young girl does not give her peace of mind that a year ...