The fact that the final product of efforts creatives depends not only on obstinacy or advancement, and an account of the client, but also from those who are doing the actual work is undeniable. To bring down the causes of failure, faded, unimpressive creativity only customer, in most cases there is recognition of the own creative nesostoyatelnosti.To that Russia has problems with creativity largely arise because of problems with the staff, a well-known fact, as aforesaid.
But things are not so bleak. We have to be proud.
Editorial ventured to make a list of the top copywriters and art directors Russian agencies. In the selection of names, we were based on the level of studies published under the tag "Russia" on the site over the past few months on its own findings and conclusions of some members of the jury of Russian and international festivals.
Full rating of this can not be called. And this is due to many reasons.
Firstly, in the main, just the fear of losing agencies the lightest head hedhanterov efforts, closely monitor "credits." Therefore, the list of participants of the creative team often in the press releases get round. And secondly, because of the lack of information we have as a result of the closure of some information agencies, which, alas, do not bother to press releases.
So add in the comments, as usual, are welcome.
Caught in this list are not located on the "coolness" and strictly in alphabetical order by name of the agency. Nothing personal. :)
BBDO Russia


Andrei Ivanov, Art Director

Nicholas Megvelizde, copywriter
The authors of the excellent series "Transformers" for Snickers, created in collaboration with the Canadian prodakshenom Spy Films. Meeting with Russian creatives made so lasting impression on Canadians, they could not resist to "light up" the proud ANFAS Andrew and Nick T-shirt rugby player in 2007 and to sign the shopping in the city chasing antelope and cheetah in 2008.
The first three video series here last - here. Most say no.




Maxim Ponomarev, copywriter
Mihai Koliban, art director, creative director concurrently BBDO Russia
This creative couple that actually, in general, and not a couple in connection with the post, Mihai, made the list thanks to an impressive series of "Men's skin" for Gillette. Grand Prix and gold Golden Hammer 2008 silver on KIAF, reward in ADCR Awards.


Maxim Ponomarev, incidentally, is not a long-time opening of the Moscow office of BBDO. The Agency has found it thanks to the first Wordshop.



Cheil Communication Jean Shuldeshov and Anastasia Pikalova, art directors

Darya Artamonova, copywriter
Agency Cheil is not the first of the main concerns is living his client - the Samsung with all the numerous departments involved in any electronics from washing machines to cell phones.
But the real breakthrough has turned in their campaign TV KINO We saw a Russian movie at international level for the quality of performance, for the fullness of his humanity and sense beyond the standard "buy it from us and that's straight now." One annoying - promised a series, but so far only one German and limited.



Grey Moscow


Julian Suetin, art director

Alina Tskhovrebov copywriter
Now Alina and Julian work gruphedami in Grey Moscow, but we are of them learned during the stay of their work in the Saatchi & Saatchi Moscow, where they made a series of prints for Olay, winning almost everything that is possible, and a series of "Light" for Ariel. We look forward to their new works already from Gray.




Oleg Panov, Art Director
Tatyana Yakushev, copywriter
Oleg and Tatiana stood out due to lightning wool softener Lenor. Shortlist Golden Drum, the final The CUP Awards and the Grand Prix at the Meribel Ad Festival. Their other work, we unfortunately do not know, but judging by Lenore, they can.



Instinct


Jaroslav Orlov, copywriter

Roman Firayner, art director
I'm not kidding. Firstly, the two creative directors still found in the credits to the works Instinct'a with just such a description of their role (for example, "ABC sleep» IKEA), and secondly, it is no secret that they are the main driving force of creative ideas agency.

Maria Volkova, copywriter
Areg Safaryan, art director
Recently, Mary and Areg did campaign for Atlant-M pro consultant Kozlov with uncharacteristic Russia "cinematic" art direkshenom and directing, as well as a good sense of humor. Their authorship belongs also to the recent campaign for the "Hand in Hand" - "Buy a hat, a little nedovyazannaya».

Igor Ivanov, copywriter
Daniel Ostrowski, art director
Igor and Daniel did not pretend that speak the language of today's youth. They know it. And more than that - they are aware that it is deeper than "yo" and "be cool", and like all of our postmodern lives - multi-layered and krosskulturen. They even were able to put it all in the advertising messages. For Newton radio FM. Comparison with the sometimes miserable attempts to attract young people to the "ignition" and "cool'nosti" clearly in favor of Ivanov and Ostrovsky.



Leo Burnett Moscow Alexander Scherbovich, art director
Victor Lander, copywriter
Sasha Scherbovich and Victor Lander, who now works in the Instinct, a hand in the creation of more than half of notable works of the Moscow office of Leo Burnett. On their conscience campaigns for Greenpeace with a very interesting art direkshenom, age-old sensational "Sheet" for the Tide, and also got shortlisted for Cannes Lions 2008 Ambient "shining white" for Tide. On this project worked as Pauline Maguire With the participation of Pauline and Alexander Ovsyankina has been made the project OGI Home Reading Books, which brought the agency to the Media Cristal Meribel 2008.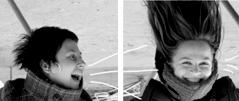 Arina Avdeeva, Vera Karpova Natalia Pavlova, Olga Prokhvatilova
It should be noted these four beautiful ladies who have made humanity and unexpected campaign ProTheater for the All-Russian Festival of special theaters in which people with disabilities play. In addition to the real effect of Communications Leo Burnett won the silver and gold Golden Hammer hammers and two diplomas of the festival.
Arina Avdeeva and Vera Karpova is also the author of the campaign "to work in McDonald's. Appreciate your time »



Lowe Adventa

Victor Melamed, art director

Andreas Milenhauzen, copywriter
Victor Melamed is known as a great illustrator and art director of the first year. In 2008, one of the brightest and most creative of his work was a series of nine posters for World Class, made in collaboration with Andreas Milenhauzenom.



RA "Sunrise"



Vlad Wood, Art Director

Eugene Primachenko, copywriter
Alexander Parkhomenko, copywriter
By and large, and not counting the designers and creative director Andrew Gubaidulina, here are three here, and is a creative department of RA "Sunrise". That they bear full responsibility for the excellent advertising from Yekaterinburg.
RA "Sunrise" took us first place in the ranking of regional agencies. Love, proud, we trust.
Among recent works Primachenko, Parkhomenko and Wood:
RA "Sunrise" carries out repairs languages ​​for "Brighton", Armenian Sunrise for Euronics: Then came the pig



Estestvenno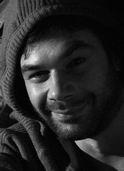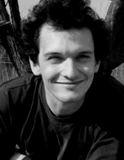 Alexander Bazhenov, art director

Dmitry Lomakin and Roman Krylov, copywriters


Agency "natural" became known through unusual terrible for Russian social advertising for the traffic police. Shocking posts by Alexander Dmitriev and Roman, pierce the crust rejection, resulting in the citizens of our great country and irresponsible for years completely useless traffic social sphere, and people sit in a long time.



Also read: TOP-13 Russian regional agencies

via / russia / 2009/02/26/33162 /