The advertising campaign of the new crossover Impreza WRX, which started on Tuesday, Subaru will focus on the history, heritage and popular culture of the homeland of the car - Japan.
The campaign will borrow elements of Japanese animation anime, manga, movie "Fast and the Furious: Tokyo Drift," "Crouching Tiger, Hidden Dragon" and "Blade Runner».
Three commercials on the promo site Subaru WRX Hub tells the story of a man from a futuristic city "in the country Forbidden Secrets", which became the owner of the creation of the mighty jungle, that is WRX. These 30-second spots will be seen in the television version, and in a format for mobile phones. The first of them appeared on the site on Tuesday, the next will come out at weekly intervals.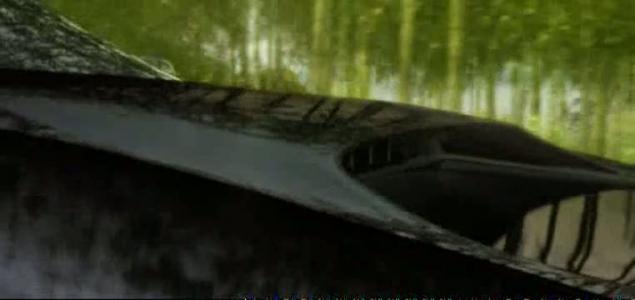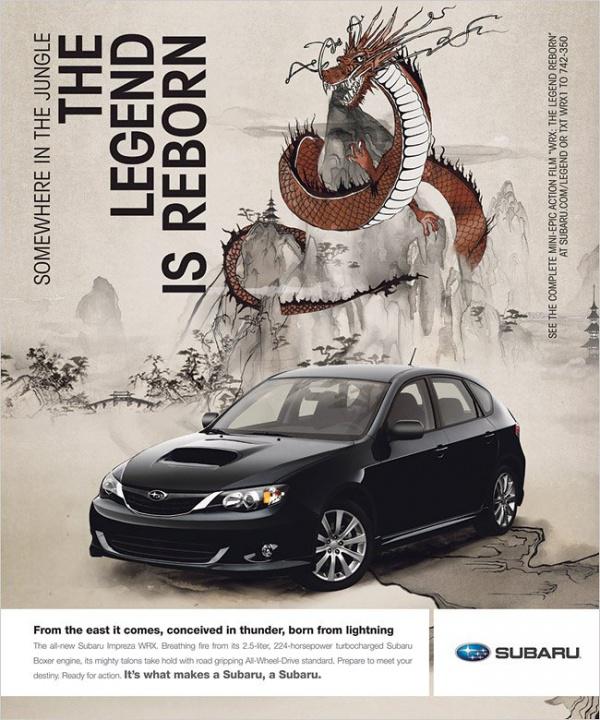 "In the most revives the legend of the jungle", - reads the title of a print ad, depicting a dragon perched on top of the mountain. The text begins with the words, "He comes from the East, conceived by thunder and lightning is born».
Other print advertising is in the form of comics with dialog boxes. It tells about a man named Hiro whose meal interrupted by the appearance WRX, followed by the slogan: "Prepare to meet your destiny».
Audience AWD WRX turbo - young people between 20 and 34 years old. For them, the machine must impersonate Asia, said Timothy Mahuni (Timothy J. Mahoney), the first vice-president of Subaru of America. He added that this generation grew up on video games, many of which, of course, created by Japanese companies such as Sony and Nintendo.
via
ds-online.ru