Recently the company announced the debut of the Subaru in Japan of its new Subaru Exiga. Today Exiga model sold throughout the country through local Subaru.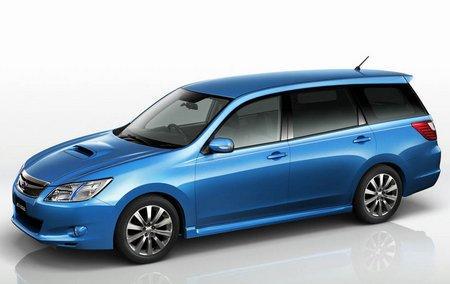 Built on the panoramic seven-seater touring concept, Exiga was developed to provide a safe and exciting trips, both driver and passengers. Taking advantage of the experience in the creation of versatile and compact SUVs, Subaru has succeeded in developing an open and comfortable interior for all passengers, making it easier to communicate and share their experiences, enhanced remarkably wide viewing angle of the windows of the car.
The new model is the latest project of Subaru, expressed in a new type of bench of the car, built with the heavy-duty and stability, low noise and a comfortable ride - all this is achieved through the horizontally opposed layout engine from Subaru and special chassis Subaru Dynamic Chassis Control Concept (Subaru DC3).