Since 2005, Toyota has a stake in the company Fuji Heavy Industries - the one that produces cars Subaru. In April, Toyota increased its stake in FHI to 16, 5%, and almost immediately after it became known - FHI production capacity will be loaded Toyota and other related brands. For example, FHI will collect kei car Daihatsu Coo, as well as a CD toyotovskie, whose name is kept secret.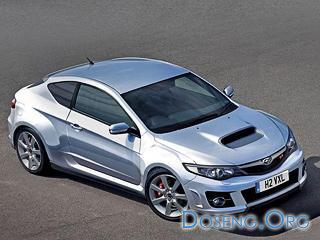 In 2011, a specially constructed conveyor factory Subaru's Gunma Prefecture (Gunma) will rise a new sports coupe - already joint development of Toyota and Subaru. We know that each company is preparing its own design for the machine, because the coupe will be sold as a Toyota - the heir to the famous series AE86, and as a Subaru. The basic version will RWD, although the basis of the draft - the Impreza's all-wheel drive transmission. From it the new coupe will go and boxer engine capacity of 2, 0 and 2, 5 l.
While there is talk that the sale toyotovskogo option would be only in the domestic Japanese market, with the price of about 20 thousand dollars. A four-wheel drive version with the logo of the Pleiades will be global. The major competitors' subaёte "Experts predict the future Sylvia - a small rear-drive coupe on which works Nissan (pictured below).