The company produces two-door Subaru Impreza is not the end of the 1990s, but in 2010 is expected to return to the market of Japanese front-drive coupe.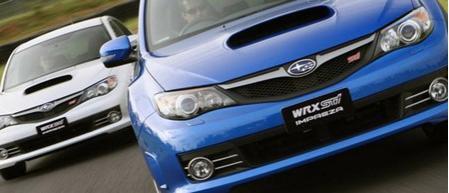 Impreza coupe was available in a number of countries, as a limited version of the powerful model of STI, but eventually was supplanted by a model MY01 Impreza, appeared at the beginning of this decade.
Like its predecessor, the new model will be a high-performance premium coupe designed in the likeness of a coupe with the BMW 3-series and the Nissan 350Z. According to AutoExpress, the new Impreza coupe is a joint development Subaru and Toyota, but not based on the basis of a new rear-drive sports car that will be sold by these automakers. However, the novelty will be a new kind of follower of Toyota Celica and will be styled as a modern sedan Impreza.
The car will be equipped with two engines: a conventional 2 0 L boxer engine or a more powerful 2, 5 liters of turbine. The power units will range from 180 hp in the basic version to 300 hp at the flagship STI.
Base modifications will have rear-wheel drive, while the top will be equipped with symmetrical AWD system from the Subaru. In 2010, the new coupe will go on sale in Japan and the US, and by 2011 it is planned appearance in Europe.