About two years later, Bentley will launch a replacement to the current luxury sedans Arnage. Future Arnage decided to equip a special version of the chassis from Audi, so the weight of the new car is 150 kg less than the current one.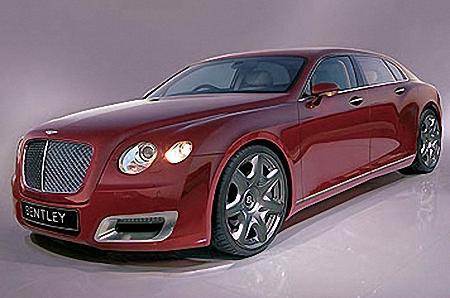 The new Arnage will retain the unique proportions of the modern model, especially traditional high roof and seats, is the essence of the car.
Chapter Bentley Franz-Josef Pefgen (Franz-Josef Paefgen) expressed as to whether a new generation Arnage by Bentley equipped diesel or hybrid engines: "We already have the technology to build a diesel engine, but will introduce me it in production or not - It depends on how successful the United States will sell cars Volkswagen and Mercedes diesel engines. Our company has never been a leader in this field. We could only keep track of customer requirements and respond to demand the release of relevant versions ».
Recall, a pilot model of the new generation Arnage, details of which appeared recently, has been equipped with a W-shaped 16-cylinder engine capacity of 987 hp Bugatti