Adidas and 180 Amsterdam released a new video in the framework of a brilliant campaign Impossible Is Nothing, in which the iconic athletes talk about their way in the sport and share sekretami.Na this time in the campaign was attended by four players from the New Zealander rugby team All Blacks, famous for its ritual Maori warrior dance before every game. 60-second spot went to European screens two weeks before one of the most anticipated sporting events there this fall - the Rugby World Cup, in which many put on the All Blacks.
Captain Richie McCaw, players Dan Carter, Rodney So'oialo and Rico Gear, drawing himself and his team on the glass, telling the audience about the importance of dance Jaca, its energy and philosophy. Team black cartoon men surrounds the traditional Maori graphics by the artist-Maori. At the end of the spot All Blacks climb to the sun.
Voiceover (version TBWA \ Russia): «We played for the All Blacks, and that's the story Haka dance that we play before each game. We get up shoulder to shoulder, and this means that we are ready to accept the challenge. We appeal to our ancestors buried in the land of New Zealand, causing them to enter into the spirit of our bodies. We rolled her eyes and stuck out his tongue, frightening opponents. We draw strength not only to those who are there, but in all, who once played for the All Blacks. We are eager to one to win. The last part of the dance symbolizes that we are on the team as a step by step committed to the sun and glory. The future - it is infinite. And all goals are achievable - is wanted ».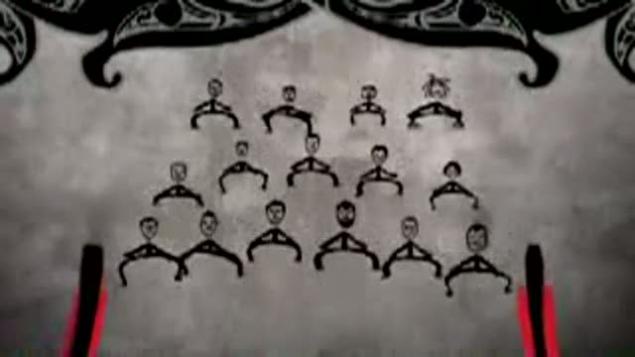 Eric Liedtke, senior vice-president global brand marketing, Adidas: «In this video, we meet with the athletes that have not yet reached the finish line, but are now in the main point of his journey to the top. We believe that giving people the opportunity to see the life of these athletes is sports arena, we will encourage people to start their own sports climbing »


Sean Thompson, creative director, 180 Amsterdam: «Haku team All Blacks often do not understand, do not understand its meaning. And we thought that the World Cup this year - it's time to explain its significance to people ».



One of the players All Blacks have participated in the campaign Impossible Is Nothing: the legendary Jonah Lomu, who played for the team from 1994 to 2002.



The team itself has repeatedly worked in partnership with sports giant. In early 2006, Adidas released a black-and-white video, which showed a powerful primal energy of rugby. But the most famous work with the All Blacks - is a 8000 poster "related by blood", printed paint with the addition of the blood of all 40 players announced the team for the season 2006 \ 2007.

And another advertising partnership picturesque New Zealand: a series of commercials for trucks Iveco.

via / creativity / 2007/07/27/19438 /