Remember when you last danced. Where was it? In the disco club? The lesson of the tango or other dances? On the street or at home? Remember what you felt? Stiffness or freedom? Work or high?
Unfortunately, over the millennia, our civilization has pushed natural human desire to dance (because dance was a sacred and important act by any tribe), and was elevated to the status of desire is extraordinary, say, this it is only certain people who become dancers. Dances from the usual daily ritual, such as eating, talking or washing, turned into a profession that requires learning, and can learn it is not given to everyone.
And really wonderful that those who have, as they say, talent is unable to entertain us with their beautiful dancing, but too bad we no longer dance in the kitchen, although it might help not to quarrel with her husband, to forget about the headache and the problem of "feminine".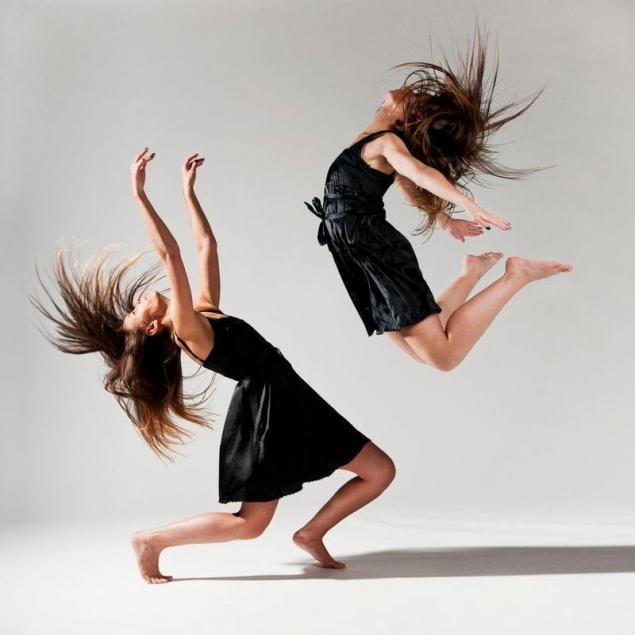 How dancing changes igmou life dances have changed since childhood, I was a bad example – are included in the group of people that I saulala and went and learned. But professional dance classes since childhood and further coaching gave me the opportunity to watch how the people dancing change.
Is the level of the most primitive – confidence. So I did nothing and learned, and if it was appreciated by others, the prize they gave, or girls/boys become loving, then I'm definitely on a notch above a rose and confidence increased. I was cool/badass. It is a simple mechanism that through dancing is very easy work, at any age, with any degree of proficiency in the studied dance.
In childhood – clearly, the girl that is constantly on stage in the school appears to be very popular. In adulthood, the man who can suddenly swallow in tango (even if it's not a Pro, and a few PA) – clearly to attract your attention. That is dance whether it be a profession or a hobby – it's definitely a plus.  
This is something I have watched for years teaching people who were afraid to say the word and step step, squared his shoulders and hold his body came to them by some force, they say now I can say, I already am worth something.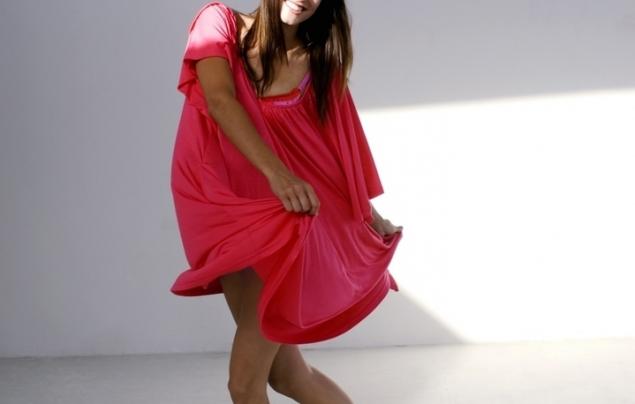 LEVEL BODY Dushane at some point I realized that dancing is not only about that. Dancing is much deeper, dancing as therapy. I if music is playing – constantly moving, convey the music, it controls my body, this is a normal and natural process. If you put the music in dance class, most people will stand and wait for orders what to do, what movement is to dance what we learn? Again, this is because they were brought up, although if you look at little kids – when they just hear the music start to move, it's natural, it's a perfectly healthy process that is inherent in us not wonder, then definitely our body is necessary and important.
But this happens only until parents start child to say that he "jerked", "sitting still" while they strongly don't show him that dancing is only for those who the dancer want to dance – go and learn. And so it can't move to the beat of the music. And afford it's only in discos, when under the influence of alcohol our barriers and attitudes disappear and the body begins to do what he wants!
In my classes where I taught ballroom dancing, I have often turned students away from the mirror and offered to dance for yourself, relax, not think about quality, but just enjoy the fact that the body moves to the music. It's just not available to all, but gradually, yet somehow went in the understanding that dance is not for praise, but for the sake of dancing, in order from them was good.
Eventually, I went further, and began to organize sessions where people just learned to let go of yourself and transfer the music to go on about her. That is, we are not taught specific movements that are already invented by other people, and tried to find that my arm/leg/thigh etc. and now wants to fulfill. This thing is even more complex for public understanding, it is either fall in love immediately because it really high, or are afraid to remove this barrier (to drink in my class, I unfortunately do not offer). But those kicks are always more than those who leaves in disbelief.
And for more than 10 years I try people around to communicate about dancing, about their essence. Not saying the most important thing – that I realized just recently!
Once I had a headache, was very ill, but I promised myself to workout, standard workout, planks there, press, stretching. And I do warm-up exercises, my head still hurts, do not understand why I do them, and all of a sudden the feet start in the music something of their own to stretch, and my hands, and I'm going to dance. At home, whatever. And no one sees me, and I feel good. And suddenly passes the head, one song 4 minutes was enough to headache that whole day was torture – just vanished.
And at that moment I realized – I have to say, even if it will deprive customers of all dance coaches and therapists and me including – dance at home!No matter where in fact, dance where you want. BUT I mean that we should not pay the money and go to dance class, to dance, to get that buzz. To learn the skill, Yes, but to make a good – no, it can be done at home, just turn on the music and allow yourself.
Great to be home, safe and at home no one will judge or appreciate. If you feel bad, sad, angry, lonely – dance!You can call friends and get drunk, you can go to a therapist, you can write your thoughts and feelings on paper, and you can just DANCE. And believe me, it works therapeutically much better than all of the above methods.
Do not think that to dance and how, just turn on the music, which speaks now and close your eyes. Let this music penetrate into your body and send it wherever she wants. It's such a pleasure comparable to sex, with meditation, with any therapy that helps to release.
We used to look everywhere for help and pay for it – to teach, treat, give a pill, we pay for massage for example, while most parts of our body we can atlasaerospace themselves, that the therapist listened to our problems, although they can write or tell themselves (to understand and let go). Dancing as therapy in the world is also well known – it's called dance therapy, movement therapy, authentic movement, 5 rhythms. We pay you to dance so we put music and said relax, imagine that you no one is watching and dance! When you can do it YOURSELF! The house – and we really will not watch!  
But IF you START to DANCE at HOME – YOU:– get Rid of negative emotions that haunt
– Examine your body: what is it capable of, what toned muscles and what not, and mash in the process, develop the joints.
— Feel the freedom, which in turn leads to emancipation and sexuality.
— Spend time with pleasure and benefit for YOURSELF!
I'm confident that if the work had a special room where you can go 5 minutes to dance, then labor productivity would be much higher! But I'll learn!  
Forget the phrase "I can't dance". For myself, everyone can dance, and for others – you don't have to!
Author: Inessa Cukrova  
P. S. And remember, just changing your mind — together we change the world! © Join us at Facebook , Vkontakte, Odnoklassniki
Source: openthedoor.com.ua/v-sebja/tancy-terapija/