Aug. 29 would have turned 55 years of irreplaceable King of Pop Michael Jackson. He is not with us for more than 4 years, but the whole world remembers him. He brought pop music to a new level, and we should be grateful, not only for the great songs that he put his soul, but also for the fantastic dancing, which he lived. Dancing Michael made history thanks to the unique style of performance, and on his birthday I propose to recall 13 different video artists who forever changed the world of dance.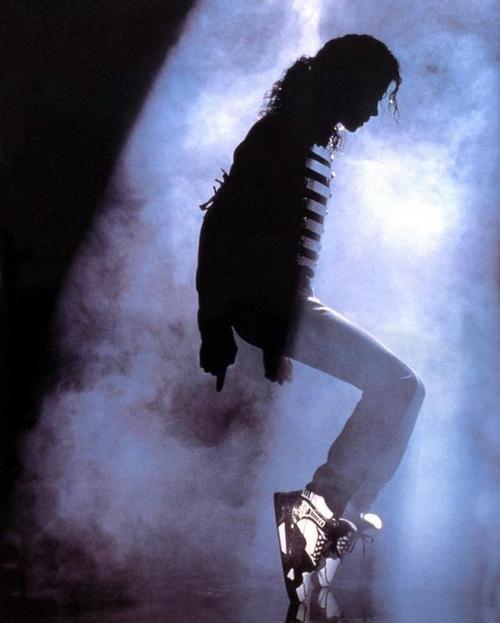 Michael Jackson - «Thriller»
Of course, it would be foolish not to mention in the list of the video of Michael Jackson. «Thriller», which was released in 1983, hardly a clip, but rather a short musical film with a full-blooded plot and its brilliant incarnation. One of the main roles in it given to the dance, which is still valid for 30 years. Legendary dance that can only be of Jackson moonwalk.
Kaoma - «Lambada»
Musical style lambada caused once in Brazil, has become popular because of the song and the video clip of the French group Kaoma, captors whole world (and the USSR in particular) in the early 90s. I do not know who had the idea to pervert so passionate pair dance, but who among us did not dance the lambada locomotive at the wedding ?!
MC Hammer - «U Can not Touch This»
Hit Hammer shamelessly be called youth anthem '90s. Then in the course were not only well-known phrases from the song, but the crown movements that would be impossible to repeat without proper outfit - baggy pants and neon-banana velosipedok.
Los del Rio - «Macarena»
There is no comment. A song about a girl named Macarena famous throughout the world for uncomplicated dance that even a child can repeat. This dance also owns several world records on the number of people it executable: for example, in Rio de Janeiro Macarena once danced at the same time about 140 thousand people.
Las Ketchup - «The Ketchup Song»
Popularity nursing quartet from Spain can be explained very simply. First, the girls were very successful in the Latin American wave when the music world ruled by hot macho and snips, type Ricky Martin and Shakira, and, secondly, they were able to come up with a funny dance, which was doomed to success and was immediately named " Macarena №2 ». No matter what group Las Ketchup become one-hit wonder, but forever in the history of dance.
Madonna - «Vogue»
It is for these video clips of Madonna received the title of Queen of Pop - roller is made very high quality, with great taste and style, and dance with interesting hand movements ever entered into the world dance history and received cult status. Few people know that this dance was not the invention of the Madonna and her choreographers, and existed long before the release of the video on the screen and was popular in gay clubs in large cities. It is characterized by modeling poses and clear, balanced movement, and its name «vogue» he got by analogy with the name of the notorious glossy magazine.
Britney Spears - «Baby One More Time»
Namely for such videos Britney Spears was once awarded the title of Princess of Pop. It is a pity, that now it is a little podrasteryali its former drive and skill, because once her music videos is considered a benchmark in terms of dance numbers.
PSY - «Gangnam Style»
Quite strange to see a clip Korean Cy alongside iconic dance video, but the fact remains - funny dance steps did not give us rest all of last year, and is a long time. I do not know if people would remember this dance a dozen years later, but the data for that he just has.
Bellini - «Samba de Janeiro»
The existence of the once popular international trio Bellini today few people remember, but just a dance in the spirit of the Brazilian carnival probably familiar to many.
Beyonce - «Single Ladies»
Simple black and white movie without any frills, no doubt, has become one of the most exciting videos of Beyonce in her career. The main component of the video became a stunning dance that has been copied hundreds of times in numerous flash-mobs (and even weddings and hen parties) and once in the frame of the famous movie.
Lady Gaga - «Bad Romance»
Gaga's career really began only with the release of this movie. Dancing in the video not only amaze the experienced dancer, but also inspire terror, and it is precisely this effect and sought his directors. In addition, in this dance first appeared crowning movement singer, hereinafter referred to people as "claw monster" and its fans got the affectionate nickname "little monsters".
LMFAO - «Party Rock Anthem»
Parody of cult zombie movie "28 Days Later" has gained its popularity due to the dance called "Melbourne shuffle". This style emerged in Australia in the mid-80s and, although reached our times in a somewhat simplified version, play it the strength is not for everyone.
«Harlem Shake»
Of course, dryganya in this video can not be called a dance, it's the music video is difficult to call, but the "Harlem shaking" deservedly received the status of a new Internet phenomenon in a matter of days. It all started with a stupid movie where four teenagers make strange movements under the song Harlem Shake artist Baauer. Video could go unnoticed, but after a while the internet was flooded with endless parody - in different surroundings and scenery. By the way, Harlem Shake - a style of hip-hop dance, which originated in the area of ​​Harlem in New York. And it looks not so.