80th - a wonderful time for the commercial pop. Then she was brilliant, absolute. Of course, you know about Madonna, Prince and Jackson that Michael - are the main characters of that era. But today, the post is not about them, and those who gained fame in the 80s the main ... and was soon forgotten. Today, we are talking about those who are in the 90s and 00h are rarely remembered and unobtrusive. My selection again.

However, a little bit about them

Say about Madonna can not be said. She was equally successful in the 80s, 90s and 00h. Just like U2. It is fair to say that the great songs of the 80s it has very little, but against the numbers, that is sales, do not trample. Display singer Madge, penetration and dynamic. Just like in the adventures of the mummy Pavlik. This means that if tomorrow will have to remind yourself duet with Bieber, then she would do it.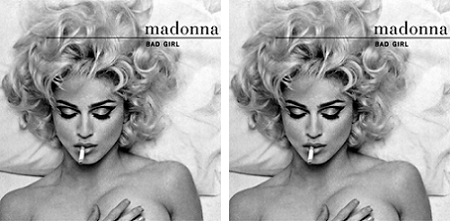 About Jackson also did not say this, because until the mid 90s, he released his music is quite level, to recall the Earth Song, Stranger In Moscow. And having reached this level, it is impossible to sink into oblivion. Sliiishkom many personal fans. This is confirmed by good sales of its relatively feeble album in 2001. There was something to listen to, but there was not one song level of "wow this is it».
Well, yes, Prince in the early and mid-90s were hits like The Most Beautiful Girl in the World, and in the 2004th, he made a good comeback with the album Musicology. Then all sorts of records concerts in the British capital, in short, do not has disappeared. This is despite the fact that the Prince would never have gone to record a single with newfangled star attraction for the young audience. Under the trend tantsevalschinu he also did not adjust vperlis. Not the media, he even his songs on Youtube removes.
This is a photo from the concert in the mid 80s: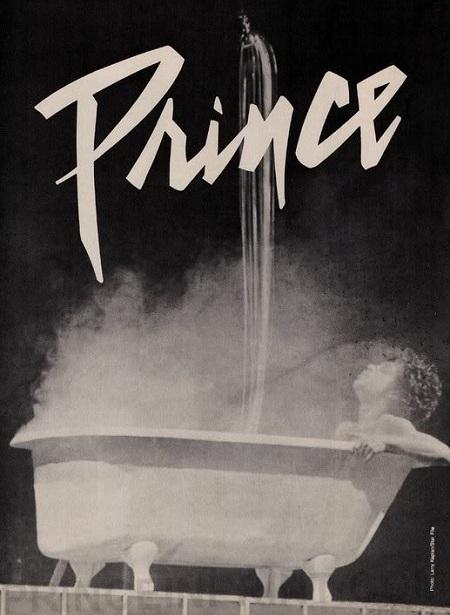 And who has disappeared?

These heroes like that name / name you may not know. This is nothing, not even logical. Tracks I set up the descending them interesting. The ones at the top - highly recommend. The ones at the bottom - for education.
On YouTube is the sound quality is not very good, and the sound clips for this important post, so I will not clip.

Joe Jackson. As an example: Steppin Out

Joe Jackson has nothing to thereby Jackson. I do not know if you've heard it Steppin Out. More likely no than yes. Song glamor and glitter. She is beautiful. The 82nd Joe recorded the album Night and Day, and he achieved on both sides of the Atlantic an excellent position.
In the 90s and 00h Joe continued his work, but commercial albums were produced little success, and all of classical music does not remind. To be honest, apart from Steppin Out in his collection Greatest I found some interesting things equally.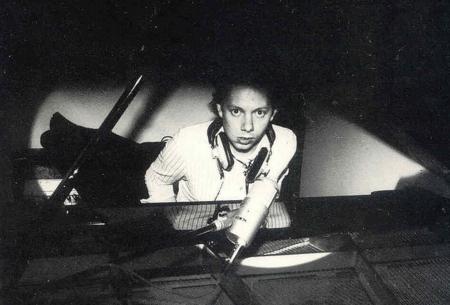 Spandau Ballet. As an example: True

Maybe someone saw the film "Hot Tub Time Machine"? There glavgeroya due whirlpool of 2010. In 1986 came the first and in the 86th he played True. Do you remember the game GTA Vice City? There on the radio Wave 103 played song Gold. And True and Gold - masterpieces by Spandau Ballet, that in the 90th year just broke up, because, well, success is gone. Interestingly, in 2009, they reunited for a year to to sing old songs. It turned out so-so.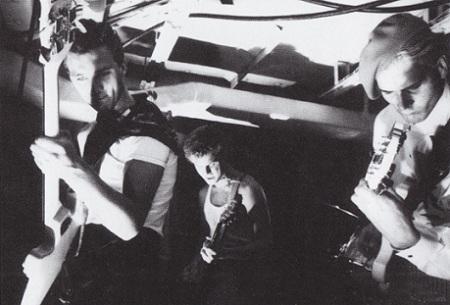 Talk Talk. As an example: It's My Life

This English pop-rock band existed from 1981 to 1991, has recorded 5 albums, very well evaluated by critics, but some great popularity and has not earned. I like their song I Believe in You, Happiness Is Easy, Life's What You Make It, and It's My Life. The latest you can remember by No Doubt. Then Gwen Stefani cover turned out successful, but the original is still the best. Not because he is the original, but just better.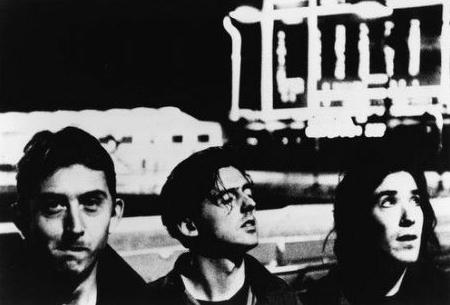 Lionel Richie. As an example: Hello

In America, Lionel Richie was incredibly popular with the 81 th to the 86th, and then the fashion for so sugary music just passed.
She was very corny. Tear. Imagine. You are a black woman, age 35. On the neck two children. Husband alcoholic. Joys bit. Evening. Children already went to bed, and my husband had not yet returned home (thank God). Include Lionel Richie. On the third song on the cheeks begin to flow lezy. On the fifth, you have to cry. Before the tenth no one comes.
Tears are not enough.
Under his songs, I know, at that time held the majority of graduate schools in the US)) Europe is also affected by this wave, but to a lesser extent. Lionel did not forget, a good memory for good were bought his albums and 00s, but after the 80s completely single hit.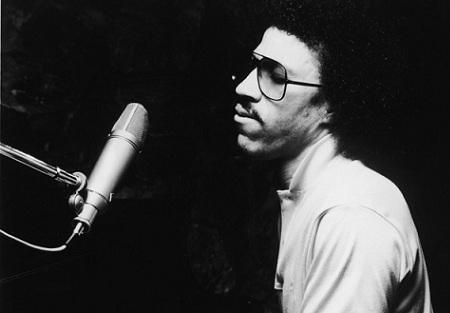 Tears for Fears. As an example: Shout

This pop-rock group that emerged in the 81st, in general, rather than forgotten, but their last studio album, the platinum in the UK or the US - was in the 89th year. After this severe recession, and the hits are not observed. By the way, if the ordinary music lover to put Shout and ask "someone" is likely to be followed by the answer «Depeche Mode». Depeche Mode have never played it, but it was too similar to the style of, true?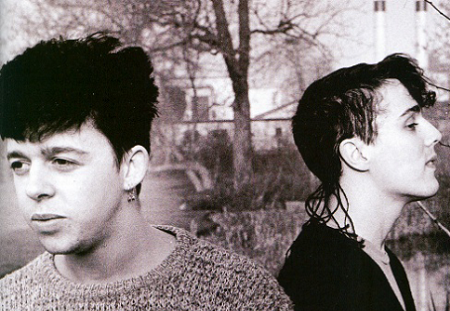 China Crisis. As an example: Wishful Thinking

99 out of 100 readers of this post never heard of China Crisis. You can check for wordstat.yandex.ru - about them in general almost none of us had not heard. But in England in the 80s a couple of their songs were quite noticeable. Quiet, calm, even a little sad music. With a note of optimism, however. Once again for me. If you take the pop group 80, then probably no one did more relaxing and lightweight sound.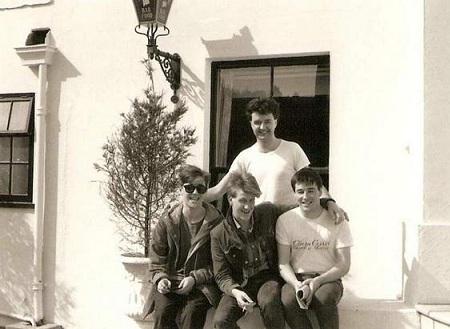 Thompson Twins. As an example: Hold Me Now

Thompson Twins lasted from 77 th to 93rd. The first few years of anything sensible did not work, but in the mid-80s managed to concoct three successful albums, then again went bad. The group is so-so. Image frikovy too, and somehow it is too acid, pull, preschool and dance. A dance - it's so stupid.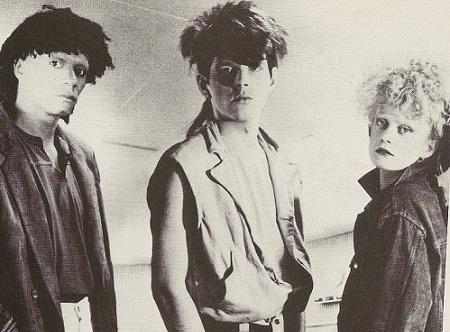 Men at Work. As an example: Who Can It Be Now

Pop-rock-reggae band Men at Work lasted fully 79 th to 85th, having to give three albums. They - the only Australian group, singles which ranks first in the United Kingdom and the United States. The success was, in general, casual. The first album - huge circulations. The second - twice as bad. The third album, no one noticed, no one attended the concerts. Interestingly, inexplicably forgotten about the band everywhere except in South America. So, in the mid-90 Men at Work decided to reunite and play concerts in all of Brazil and Argentina)) Papuans were happy.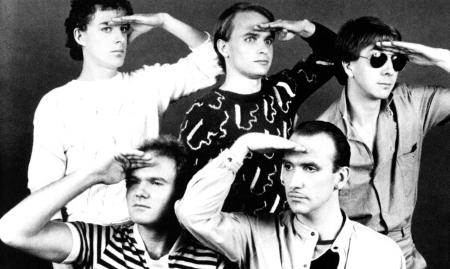 Cyndi Lauper. As an example: Time after Time

Cindy originally was all downhill. It started in the 83-year with a very successful, fun, diverse album She's So Unusual, sold 16 million, which is about as Madonna.
The 86th was the True Colors, 5 million, inertia good sales at the general dissatisfaction of fans. Later in the 89th A Night to Remember, 2 million, inertia becomes even smaller. And then all absolutely stuhli. Sales dropped to 200-500 thousand. As a comparison - the first albums Decl and Maxim in Russia alone sold more than a million. Such are the numbers.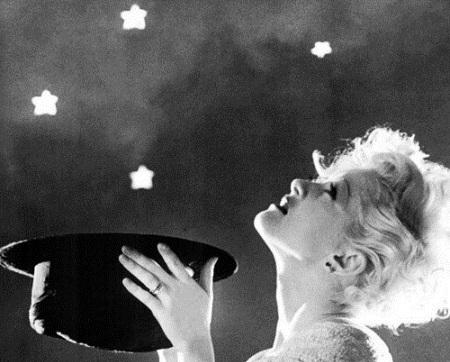 Rick Springfield. As an example: Jessie's Girl

Remember Californication in one of the main characters curled a Rick Springfield? I myself did not really understand what is Rick Springfield and what he is famous for. Association only with the Simpsons. It turns out Rick is something like a purely American legend of small spills. In the 80's he wrote a big hit Jessie's Girl, was the idol of the local girls. During the early to mid 80's gave several platinum albums, and then went to the cinema at least tvshnye-serial roles. Why else. I did not like his hammer hit. Perhaps, in time, Rick was in a jet. There is one name Jessie's Girl is already hinting at that time.