In the US, 32-year-old entered the territory of high school «Deer Creek» in Littleton, Colorado, wounding two teenagers wrote The Baltimore Sun. According to preliminary data, the shots made with a hunting rifle. Suspects - arrested.
According to local authorities, math teacher David Benke (David Benke) twisted and disarmed the attacker as he tried to reload, and helped keep him before the police arrived. Brooke turned to shoot Stronigl Eastwood (Bruco Strongeagle Eastwood), have attracted a variety of crimes - from domestic violence to theft of the vehicle.
Students - Regan Weber and Matt Tew - eighth graders have been placed at the hospital Littleton, Colorado, Regan state assessed as good, Matt - as stable. Fortunately, the students received non life-threatening injuries, although the perpetrator fired a "high power rifle».
A man opened fire on the children when they were waiting for the school bus. As a result of actions Eastwood hit a 14-year-old Matt Tew (Matt Thieu) and 13-year-old Regan Weber (Regan Weber). The children were taken to hospital. The boy is in critical condition, the girl was wounded in the arm.
Deer Creek School is located just five kilometers from the school Columbine, where two students staged a mass shooting in 1999. Then killed 12 children and one teacher. More than 20 people were injured. After this, the attackers committed suicide.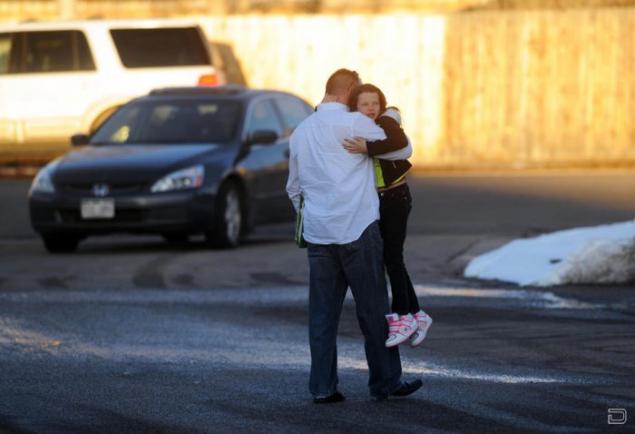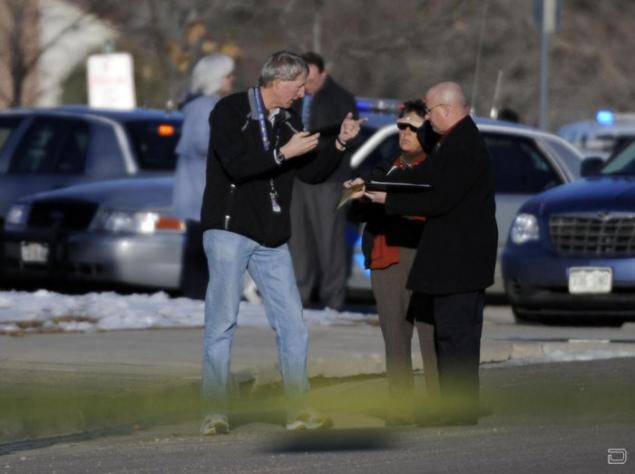 Dr. David Benke (left) talking with investigators after the shooting at the school «Deer Creek» in Jefferson County on 23 February. Behnke - a real hero. He immediately rushed to the offender as a result of which he could make just two shots. (Andy Cross / The Denver Post)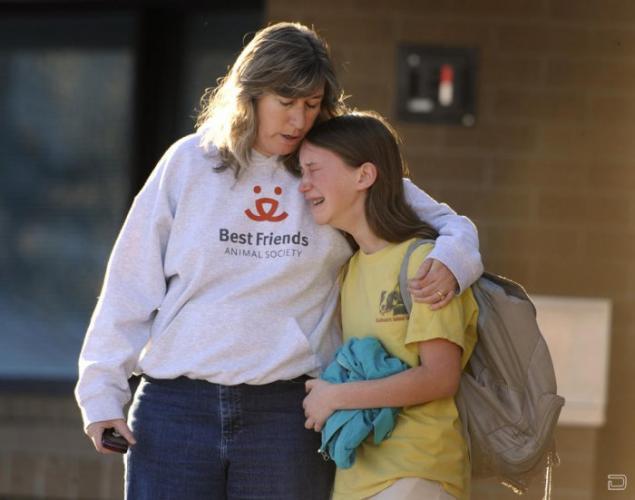 Debbie Center soothes his daughter 13-year-old Diana, who was in the school when the shooting started. Diana was at this time in the library. School students hurriedly evacuated to a nearby elementary school «Stony Creek», where their parents came. (Kathryn Scott Osler / The Denver Post)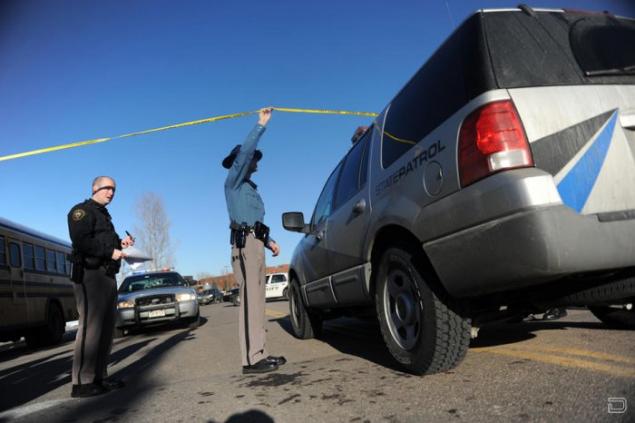 Police cordoned off the scene of the crime at the school «Deer Creek». (Photo by Reza A. Marvashti / The Denver Post)