Officially confirmed information about divorce model Heidi Klum and singer Silas, who had lived in wedlock for seven years. "Reference couple" - the only so-called strong union that, for whatever reason fell apart. Heidi refused to comment on the situation, and the Force only asked to respect their privacy for the sake of children, and figuratively speaking, "not to poke his nose there, where you should not." The singer added that they are too distant from each other, and decided that a divorce - the only right decision. Thus, Heidi and Seal are a free people, and their four children will turn to live with each parent. History, of course, not the most pleasant, but at least they are respectful to each other even after the separation. If love is gone - nothing to be done ... Well, okay, it's a small information unit and the main content of the post - shoes have "idle" model - under the cut.
Taste Heidi excellent. For a lot of years of faithful service modeling business, she realized what was going on: what the most talented designers, how to combine things, and how to keep a lovely figure, even if you're over 40 and you had four natural children. Everything sits on her perfectly, and her choice of shoes I certainly impressed. Shoes below - wonderful. And even that I hated vstavochka on the Cape in this case, do not bother.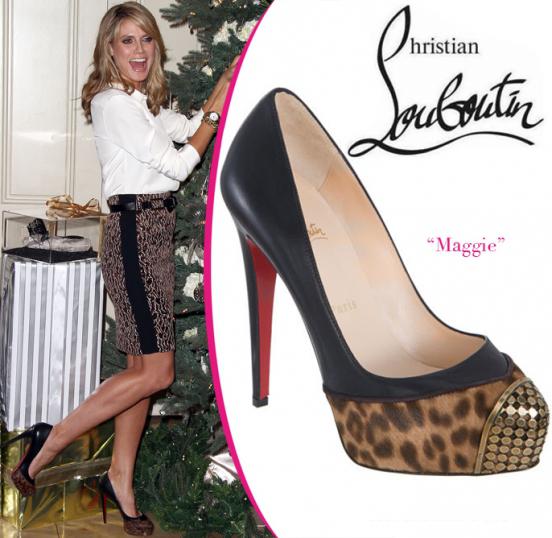 The color combination is not the best. Shoes do not look particularly good. Kirkwood is not exactly my favorite among shoe masters.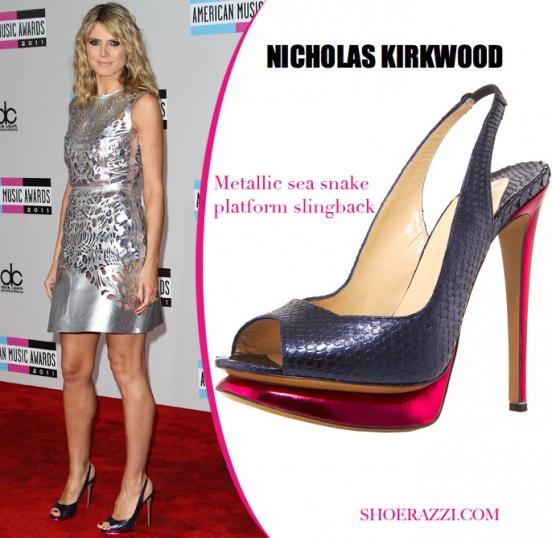 But Christian Louboutin is so, it is ideal in its purest form. The prevailing majority of his creations are sitting on a stalk like a glove, and their appearance does not give in to criticism. These boats like me in any color variation. And I can say for sure - I am very glad that such a model once again came into fashion! Long live the cycle of things in the fashion world!
The fringe is becoming more popular. Especially on the bags. While here on shoes and it is ...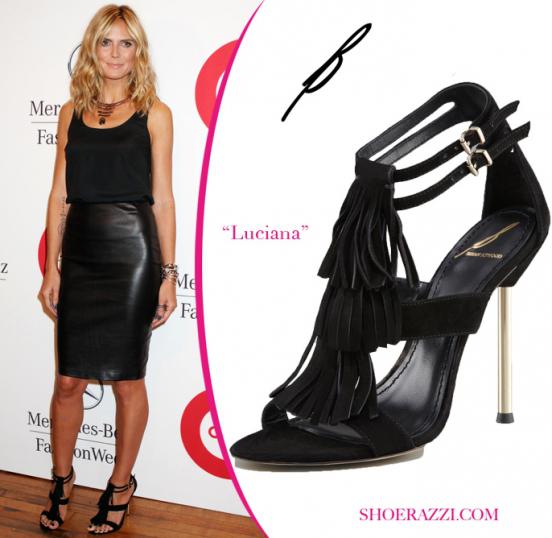 Simple but stylish. Heidi knows how to present everything in high society.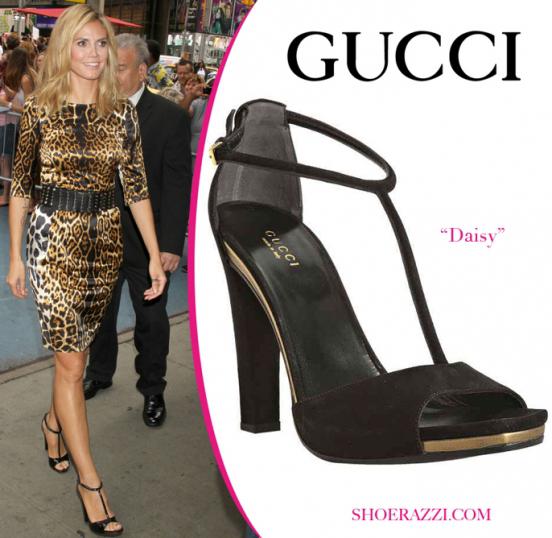 Go for (= Begum) at the bottom of this pleasure is not, of course, but in any case it is better to stud. Yes, and I think that Heidi was used to heels. This model is certainly convenient, but not as beautiful as the others.
It's amazing and elegant. Totally black image.
These LaBute I have noticed quite a while since every second there is a pair of stars. I madly love them, color and shape are ideal.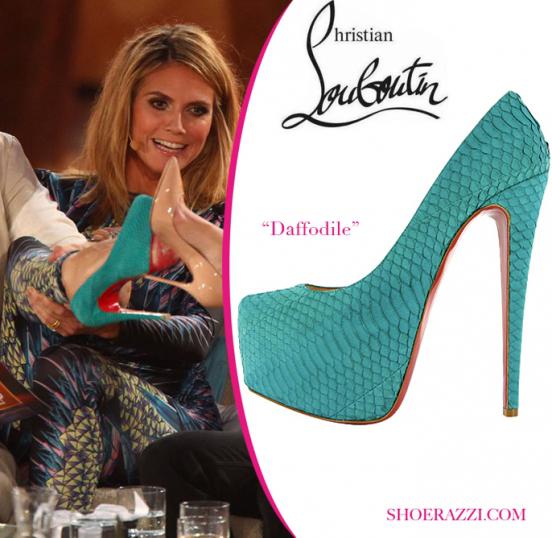 The image in the style of past years goes very Heidi. His short trousers, how I want you to once again become fashionable and popular! Shoes with outdoor promenade I like.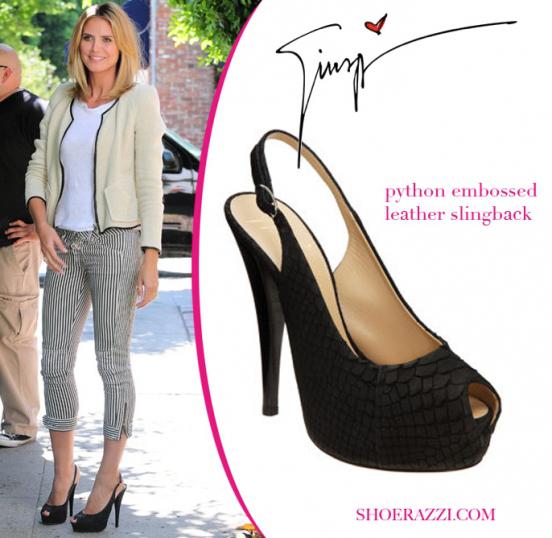 I wonder who was the initiator of a breakup - Forces or Heidi? Away from such a woman, in my opinion, an unforgivable mistake (as I hope they will join more), so lean that Klum singer fell out of love ... It happens, that's life. Shoes in brown tones brought me crazy, but I'm afraid I were Heidi came to them only cars ...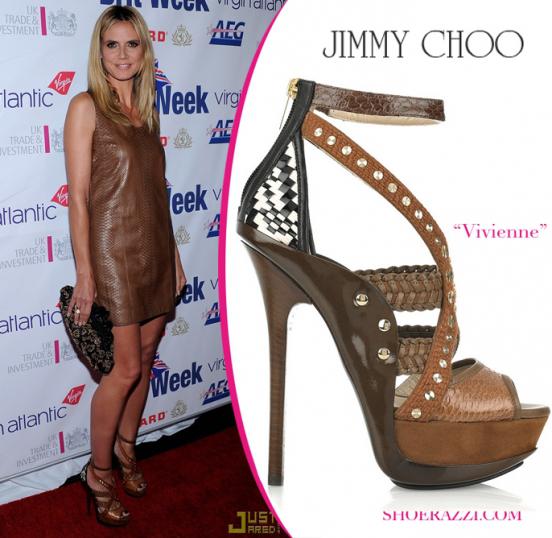 A reds Rihanna better. This color does not give such a positive, as a strawberry-red.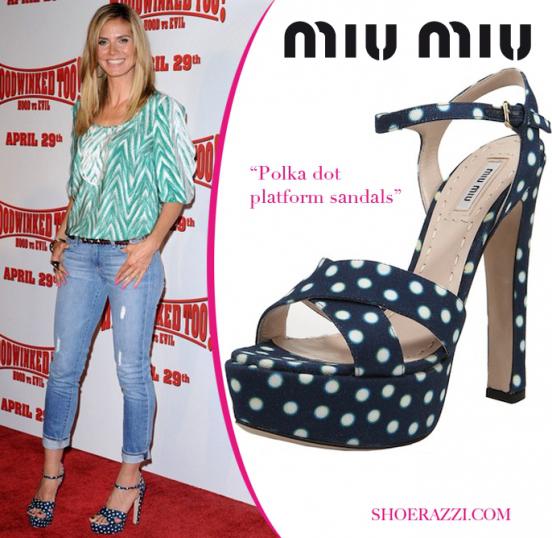 Super!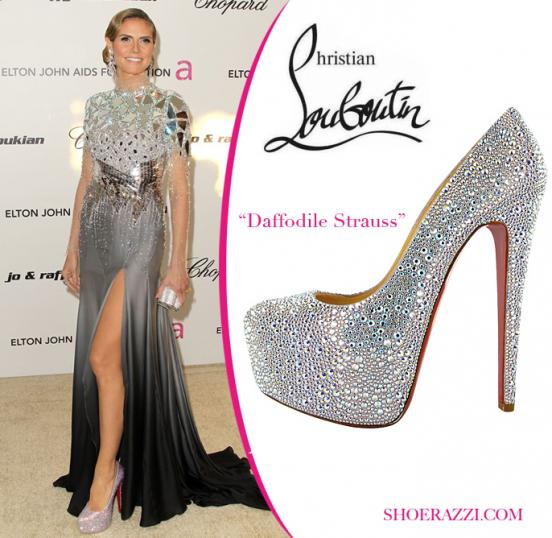 No, well, that's why divorce? All of Hollywood has been the epidemic ... Probably, and Johnny and Vanessa will soon announce a break ... one hope that Angie and Brad will soon join the family of his mother the baby, which is rumored to be wearing a heart Jolie. Shoes on the photo in some African style just incredible cool!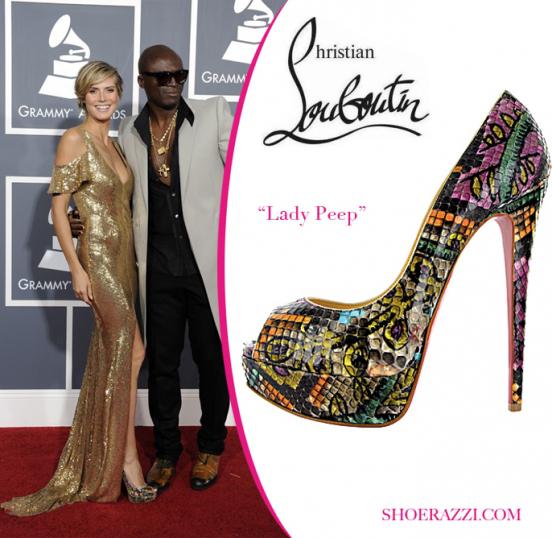 I love the Louboutin, but there are exceptions ... That's one of them: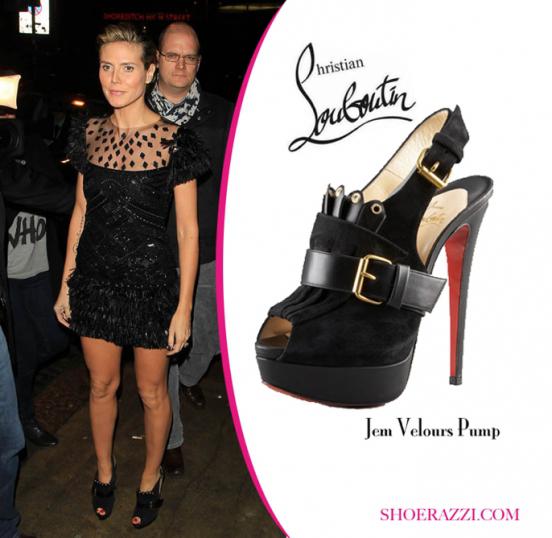 Oh very simple model invented by Marc Jacobs. I understand that it may be fashionable, stylish and youth, but in my opinion it is a horrible pair of shoes ...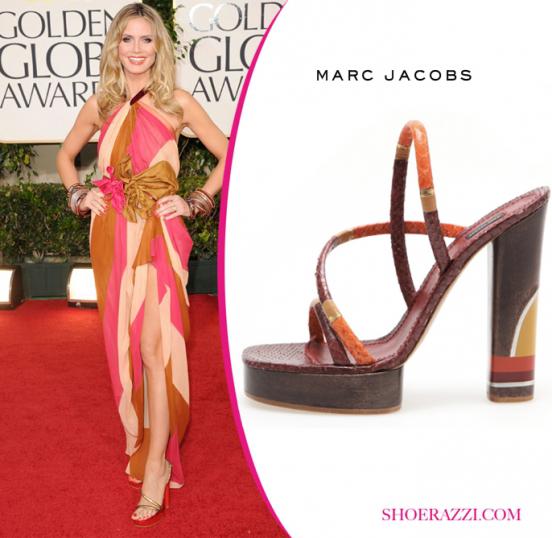 Again Heidi shoot without a miss. Great shoes from Louboutin, he knows his business.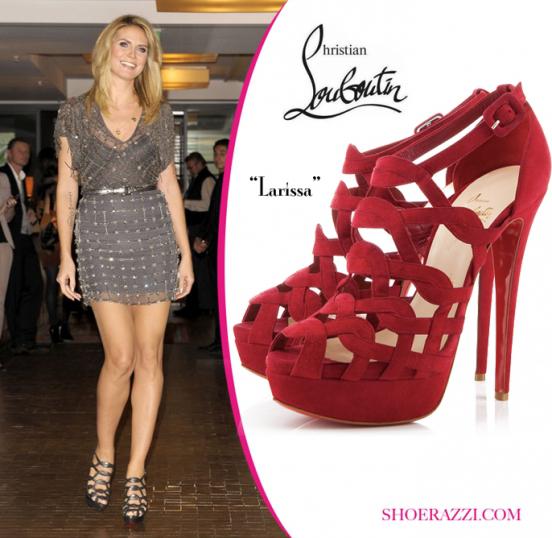 Elegant, delicate and simple image in beige tones complemented Heidi here such original shoes. For the first time I see such a model from this designer.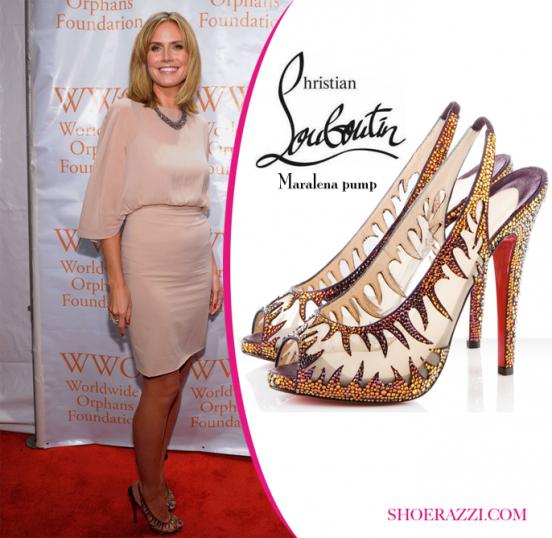 Thorns.