Not long ago, the ceremony was held the People's Choice Awards. So most fans of star gossip discuss awards, nomination, and of course, fashion dresses stars. The most popular topic of conversation was quite candid dress Heidi Klum. Well, or just the depth of his neck.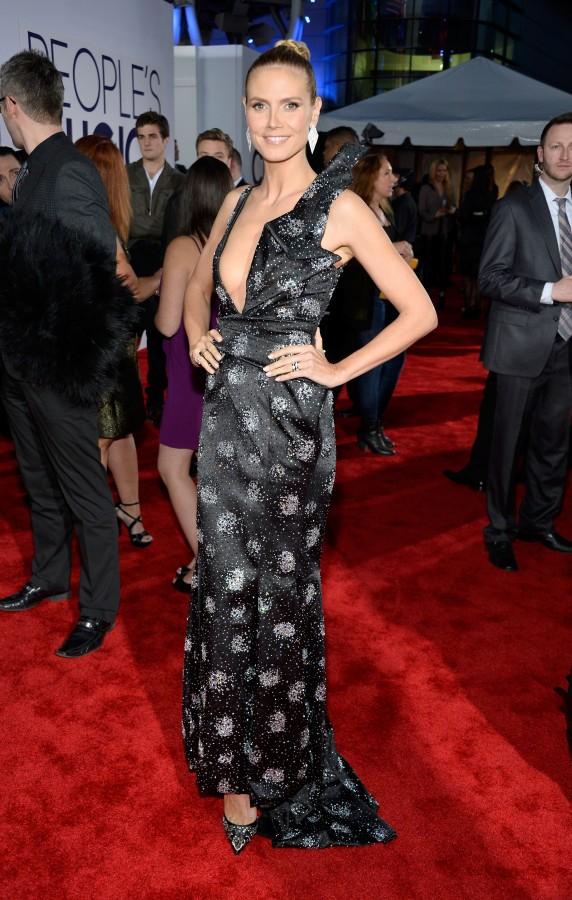 The fitted black long dress with beaded Armani, black pumps with embroidery by Christian Louboutin, large diamond-shaped earrings by Lorraine Schwartz and gorgeous combed high beam. You can not blame Heidi Klum in the absence of taste. However, as for the mother of four children, the neckline would be modest, but not down to the waist. Although the star obviously has something to boast except flawless figure.
At the ceremony, Heidi acted as a guest and was presented the award for "Favorite Pop Artist," which received a Britney Spears.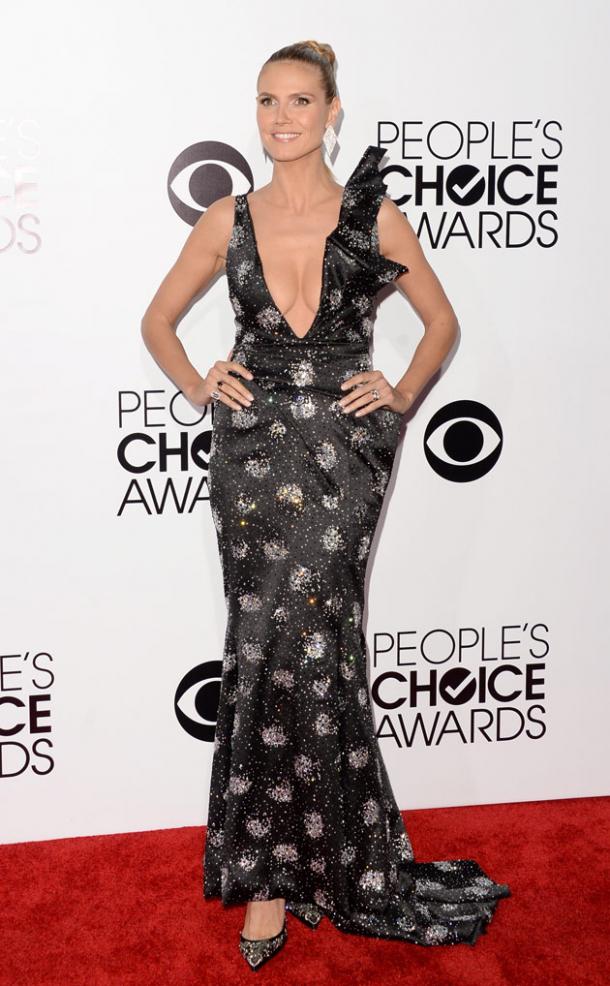 Recall also that Heidi Klum is not only leading, mother and model - very soon we'll see her in the show NBC's America's Got Talent. In addition, we will be able to evaluate its talent in shows like "Dancing With the Stars," "Master Chef", "The Voice" and "X Factor".
We assume that the deep neckline only helped to emphasize the high status of the star and its potential. Although in this case it would be enough.