10th place - Christina Aguilera
It is extremely questionable way, demonstrated a 32-year-old singer at a party on the occasion of the 3 series of the show "The Voice" is not caused in the wording «Marie Claire» positive response. And it all is that this bow made from a fat woman skater nymphet, means Aguilera has never been and will not be. Critics vying set the same question: "What Christina further underlines its fullness?", And its defenders, on the contrary, go on about freedom of expression. So what do you do to her? Torn between two fires, spit on all or a third option - to go on a diet, go to the gym and hire a stylist?
Choose, of course, to her, but from such a catchy belongings (a decent word "things" it can not be called) must be abandoned. Besides the bright strands of hair does not make it any daring or sexy or shocking, nor any more. My advice - dresses, stylish cases and quads.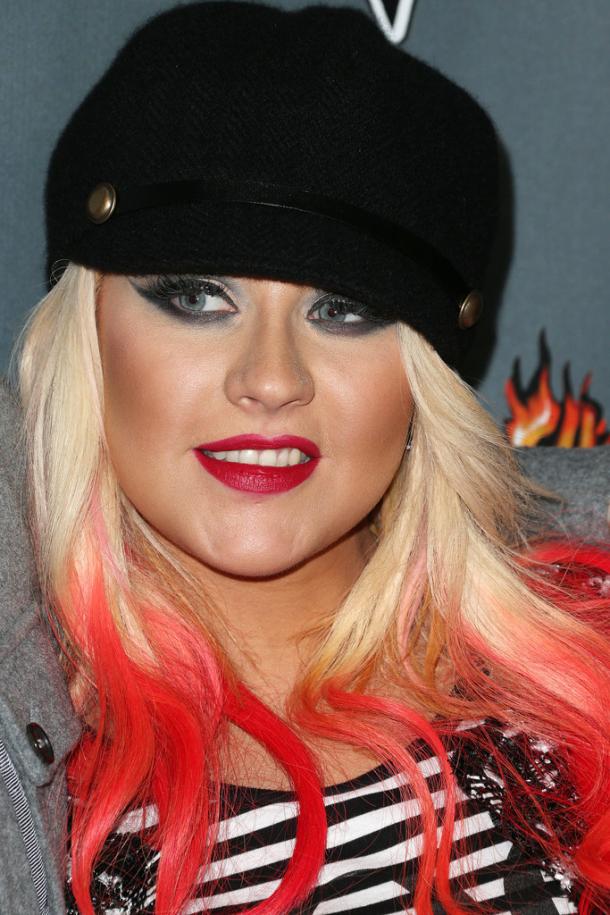 9 place - Heidi Klum
Heidi is not the girl, but her figure is a sin not to envy. This silhouette toned and elastic skin of some stars in the afternoon with fire will not find, but it is well done, kept. Naturally, this show is not only possible but also necessary, although a face to be everywhere and Klum forgot about it. On «MTV European Music Awards» Leading the evening came to a frank dress Versace. The cut, lacing on the chest, "lost sleeve" ... that only in this dress no, but it looks, frankly, tasteless. Maybe ten years ago we would have said, "Perfect!", But do not forget that almost 40 Heidi and her mother of four children, and it does important fact in favor of the need to be modest.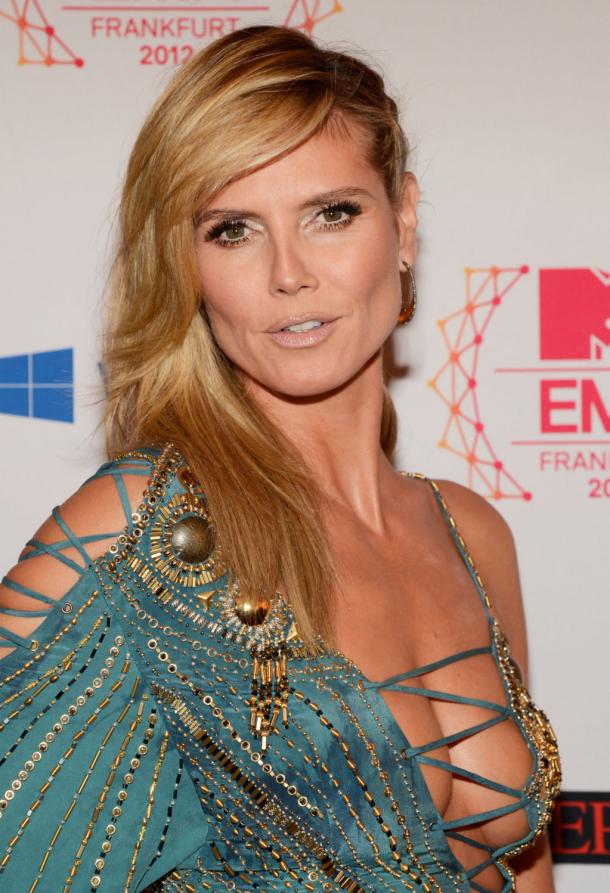 8 place - Cyndi Lauper
"Christina Aguilera, 2032 ..." - could be signed this image, but thank God, then we were back in the 2012th and it is not Chris. The similarity Aguilera Cindy visible to the naked eye, but I sincerely hope that after 20 years it will not dress as Lauper. Let the year does not matter, and the soul is young, but at the «American Music Awards» Cindy looked very ridiculous.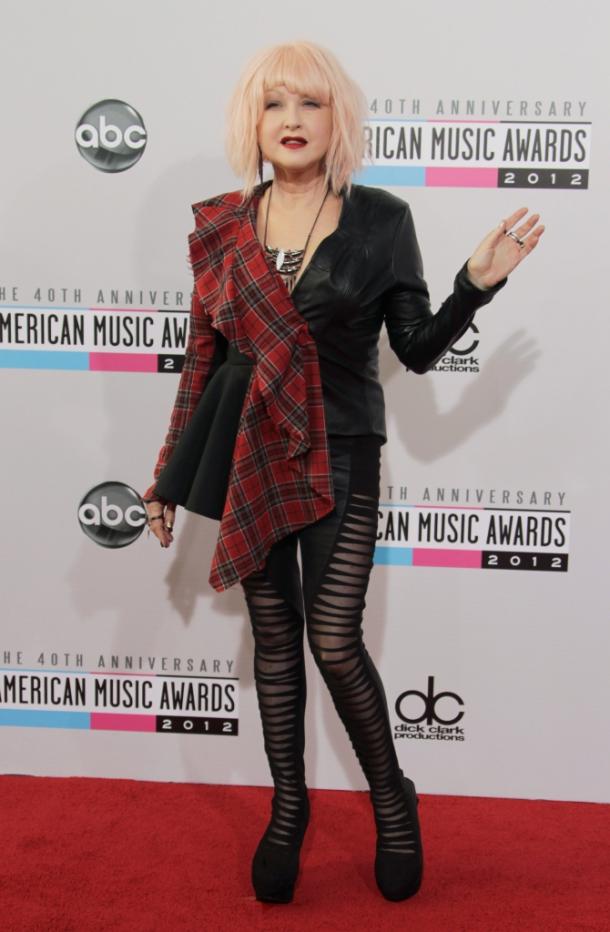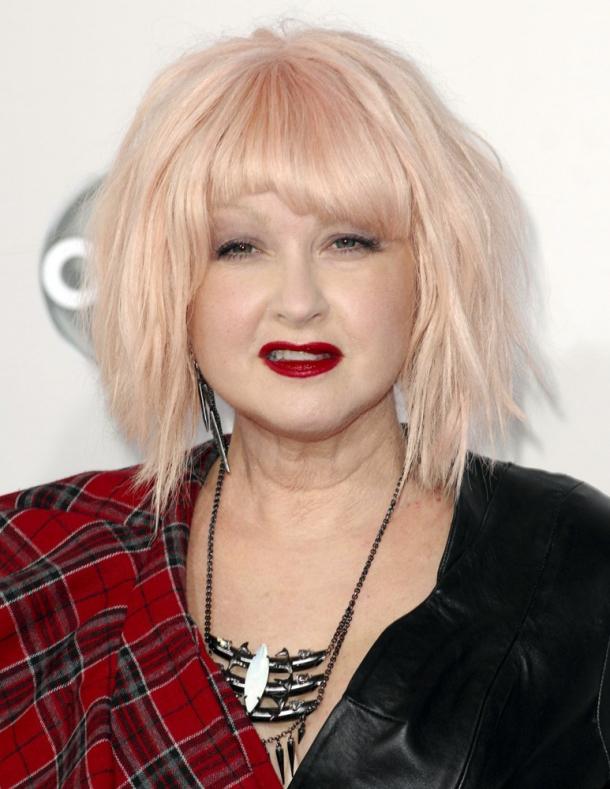 7th place - Lily Cole
Usually on the red carpet Lily pleases his appearance, but in recent months the model something very relaxed. I scored a few extra pounds and completely lost its sense of style. At the Venice Film Festival, she appeared in a simple black jersey and slacks with a print in the form of exotic birds. It would be funny - if it were not so sad, because even a hairstyle she forgot ... In a word - an alien. No worries, no hassle - all in love.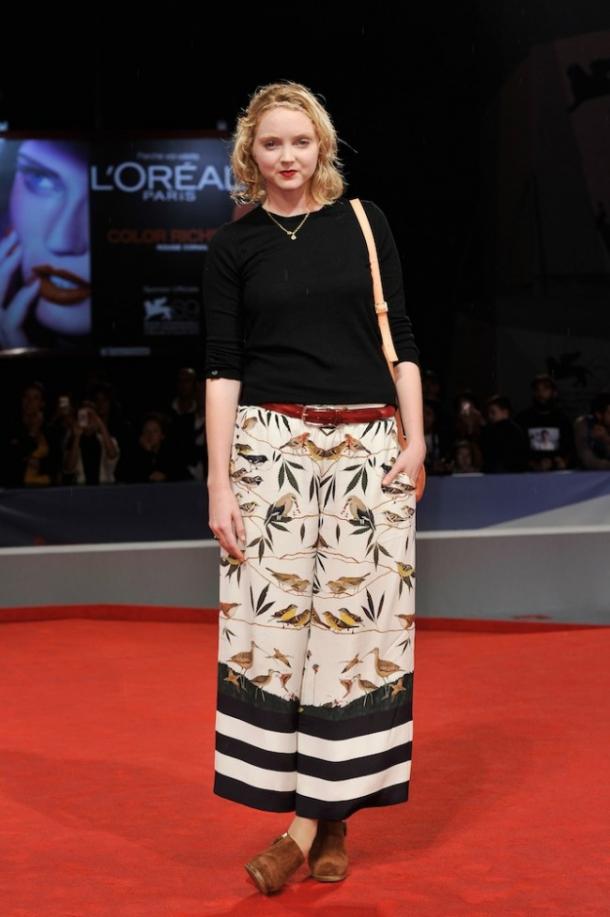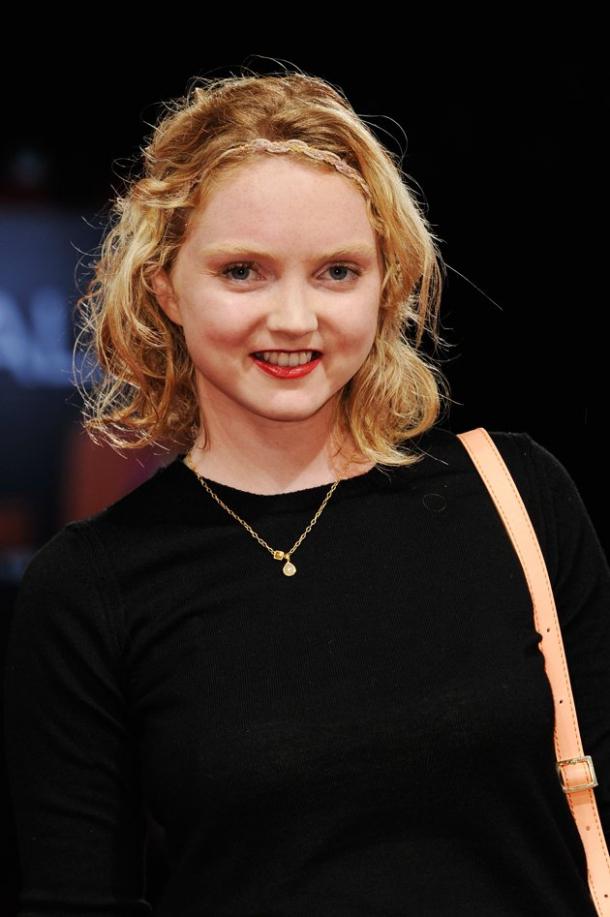 6th place - Lauren Pope
"Barbie silicone spill" on one of the English party. Maybe the party was themed, and can have a Lawren attack durnovkusiya?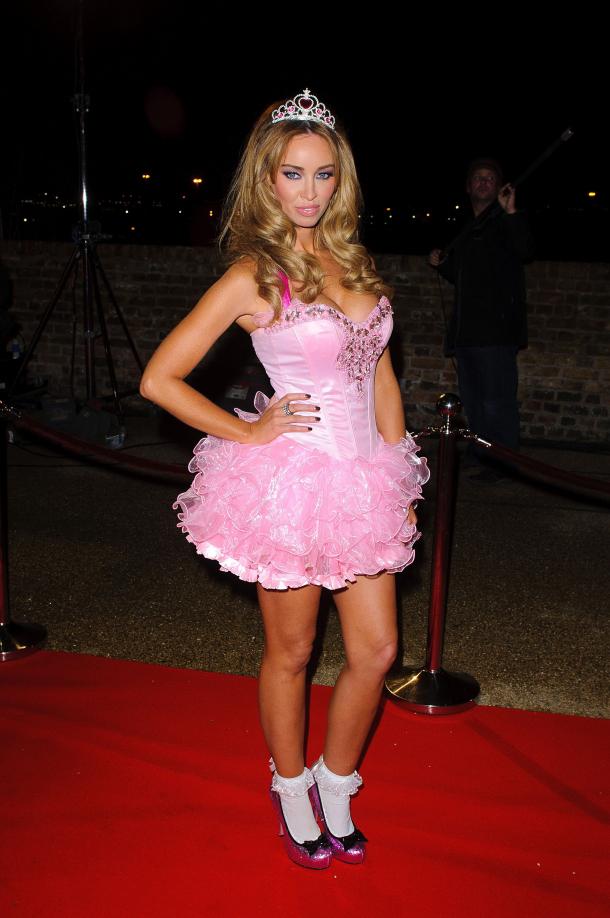 5th place - Rita Ora
More recently, several publications have included Rita in the "most stylish", but «Marie Claire» acted differently and Rita opens the five worst images of 2012. At an autograph session in London, the singer surprised fans with his unpleasant strange garb of PVC. In the pursuit of fashion and you can stumble ...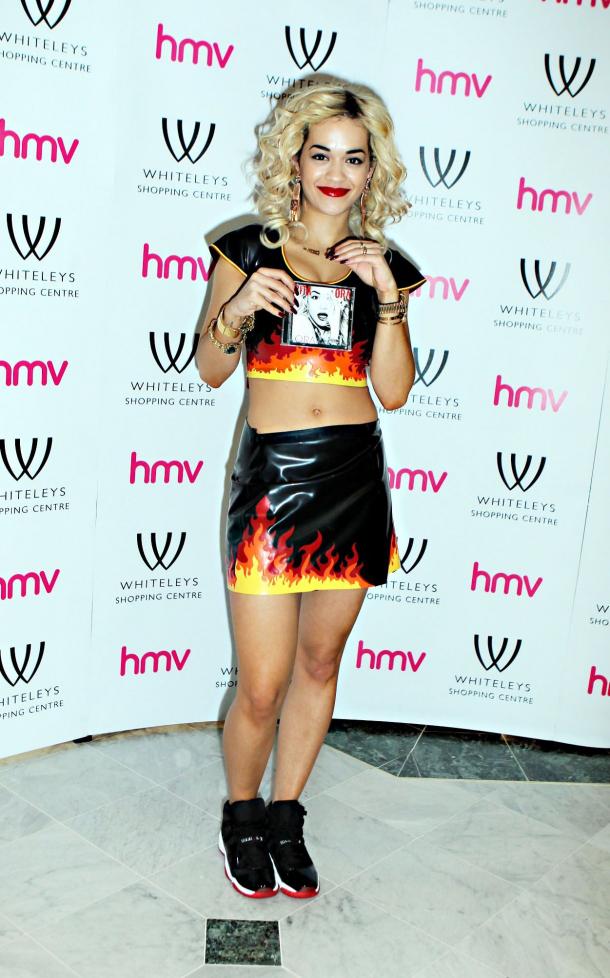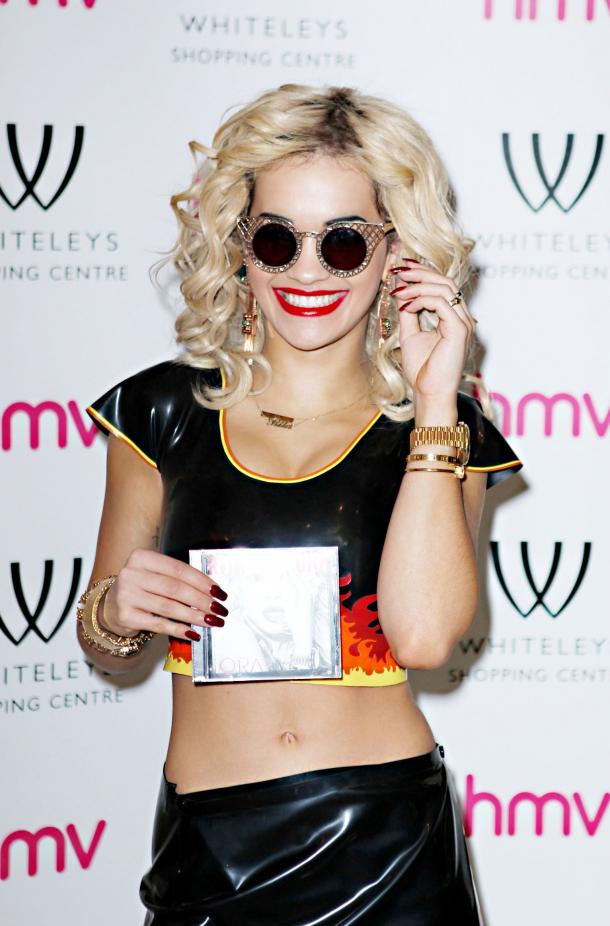 4th place - Katie Price
Unexpected horror waiting for all who came to the presentation of the new jewelry collection Katie Price. The hostess appeared before the guests evening in the vulgar ensemble that looked like a wedding dress back and front to suit role-playing games, but neither the first nor the second does not impress male photographers like Kathy bust. Buy jewelry to his wife? What nonsense! It is better to stare at the half-naked Katie Price. This she takes the viewer.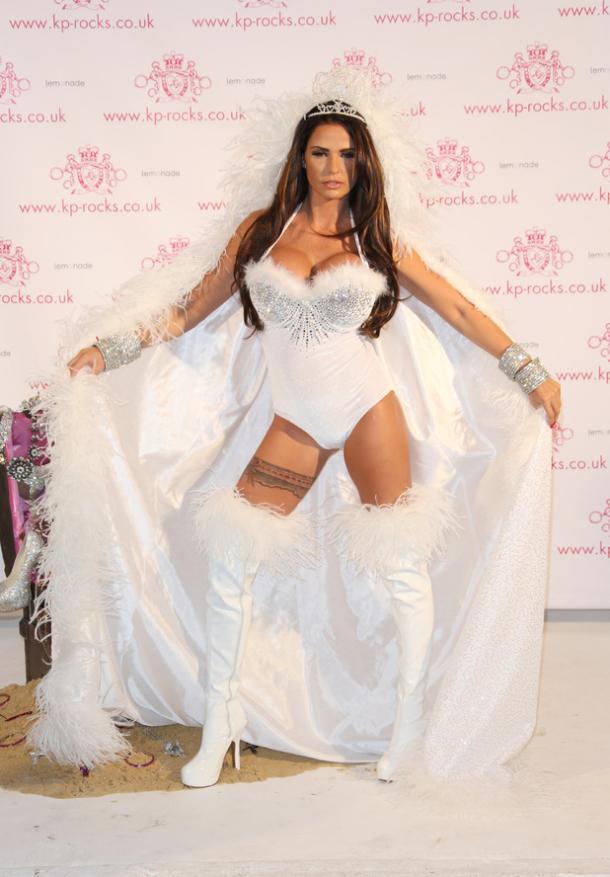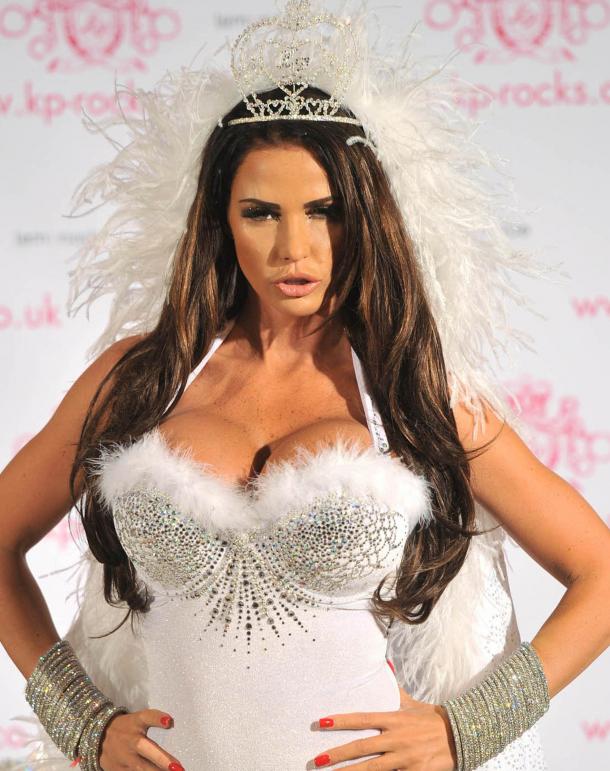 3rd place - Nikki Minaj
Now think, what is worse - a depraved girl in a white clown or the near Nikki Minaj. At the presentation of his new fragrance last appeared in a frankly silly costume, color combination is simply "pluck the eyes».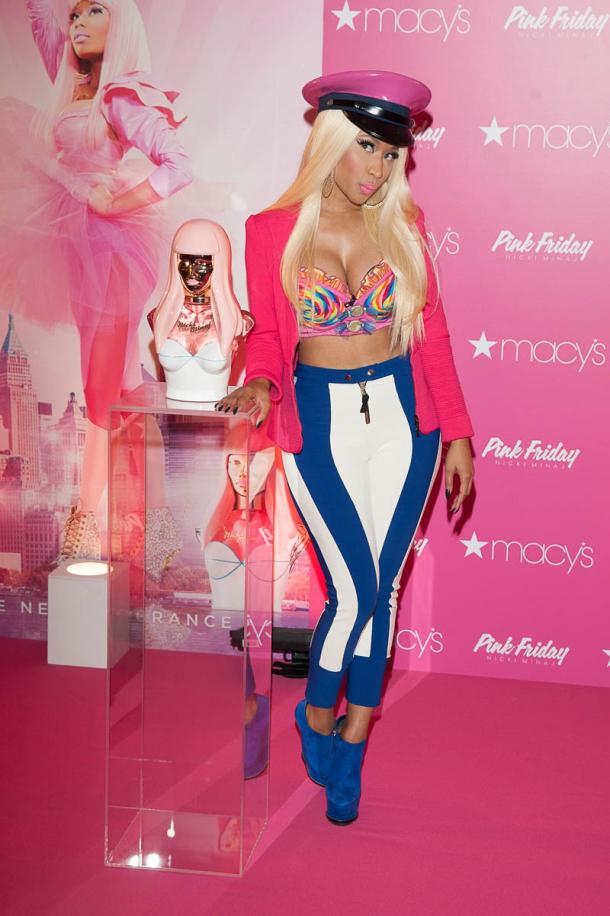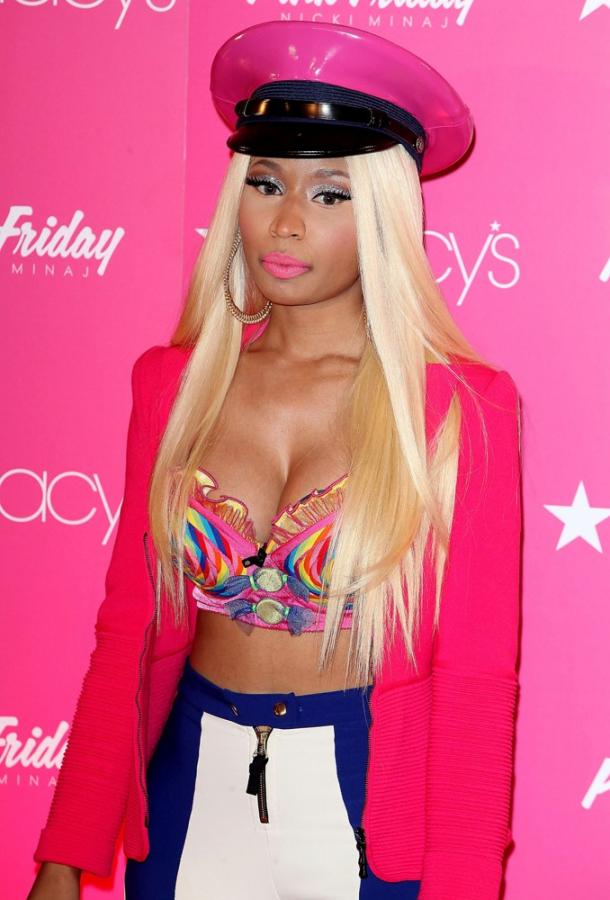 2nd place - Katy Perry
My eyes! Another overly artsy combination demonstrated at «Nickelodeon Kids' Choice» Katy Perry. All year the singer did nothing that competed to see who knows more of them neon colors.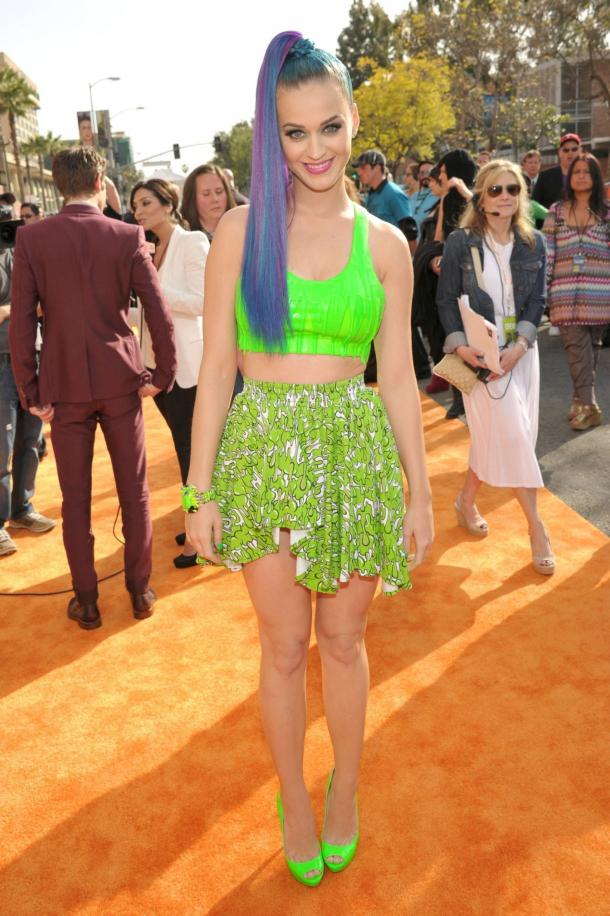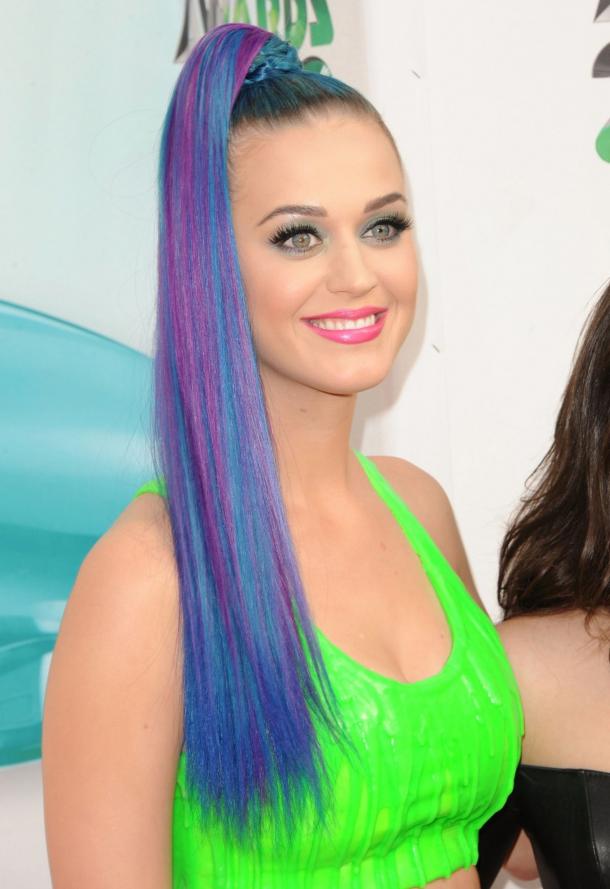 1st place - Fergie
G-L-A-M-O-R-O-U-S? NO! A-N-T-I-G-L-A-M-O-R-O-U-S! On «Grammy Awards» is always so magnificent singer wore quite ugly orange dress Jean Paul Gaultier. But it's not much in it, but in the fact that under it. It it is necessary to guess wear black underwear under a bright dress ... Hmm, Stacy losing ground. It's a pity.