Always discreet, smiling and lovely Jessica Alba knows a lot about fashion, because she always dressed the way I wanted to dress most modern girls. She definitely has a taste, I like, it became clear recently, as just a couple of years ago, it definitely was not as stylish. I remember her shirts with wide sports panties and I understand that the girl has matured. By the way, before Jessica preferred shoes without heels, but once married and had two daughters, there appeared a large proportion of femininity. Subtle, attractive and stylish woman now appears to us. Anyway, on to the main topic of fasting - Shine actress who becomes every year more and more interesting (designers are not asleep, Jessica, too).
I do not know how she was formed so brilliant style, but it looks otpadno and is a statement of fact. These shoes with spikes in perfect harmony with golden dress Jessica, so nothing to complain about, though sometimes very much want ...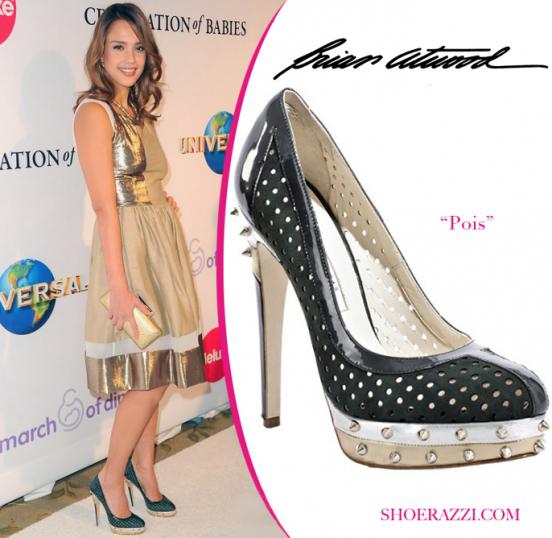 Excellent model shoes beige, but Jess chose their own, but in black. In my opinion turned too gothic black color and the album well, not color.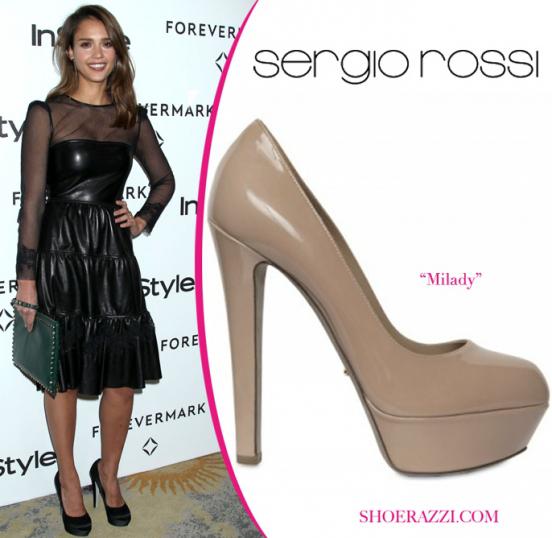 The second pregnancy Jessica left its imprint on the choice of shoes. Now replace high heels shoes came Wedge. I love and adore tankette bright shoes, so all tres belle! Also, I love pregnant, as most of them are all very happy and share their happiness with others (people, please give place in public transport for pregnant women and the elderly, be humane in the end (boiling)).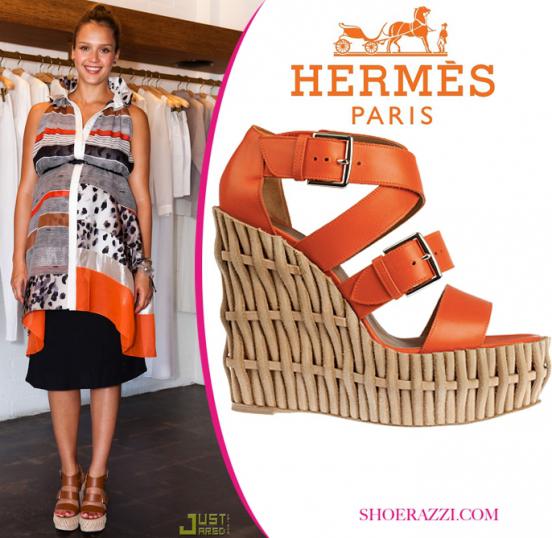 These shoes Wedge reminded oil paintings. Interesting colors, but in this model shoe is clearly something not ...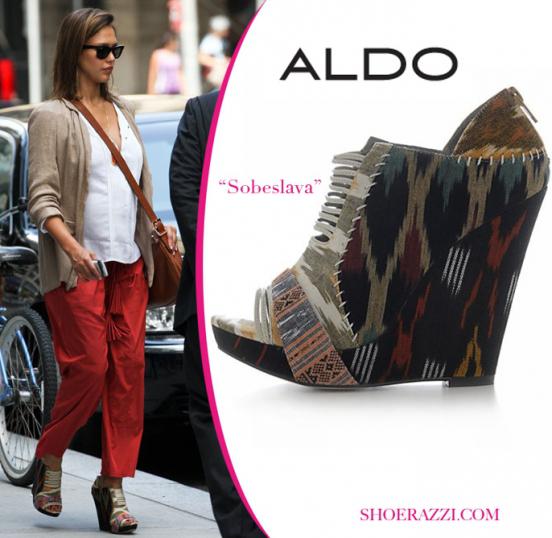 I do not like these shoes, consisting of a plurality of metal strips (straps, or as they are properly called). Yes, and the image is really bad here. Rarely it happens, but Jessica made the right decision and choice of footwear, and with the choice of clothes. Everything hangs and hangs.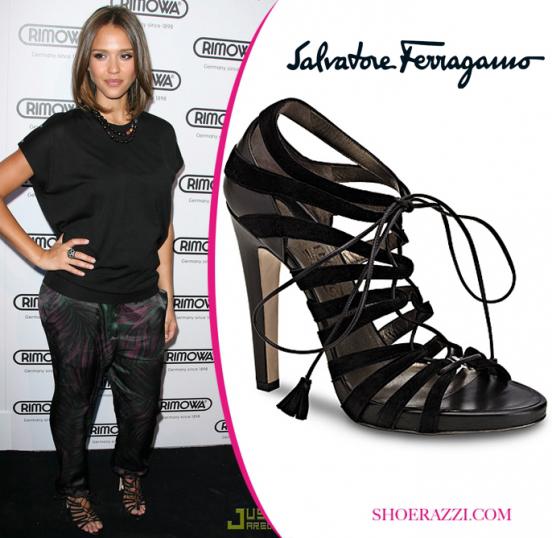 In the middle of hippies. I like this style, just remember the summer and corn fields. Do not think, do not farm, and something fresh, bright and pleasant. Sandals are great!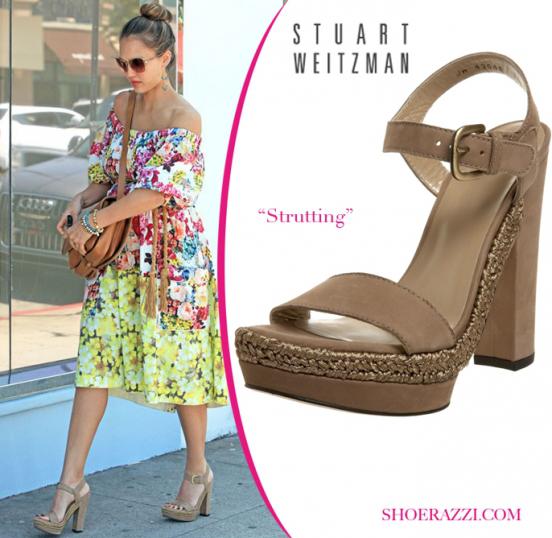 It's great, but that's Shoes "is not sewn mare's tail." Separately - good footwear, but in conjunction with these clothes in a strange and somewhat unusual.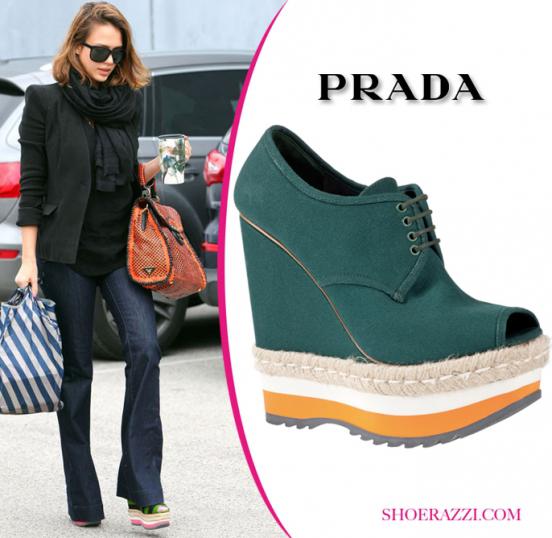 Some of the most undistinguished polubotinochek that I saw.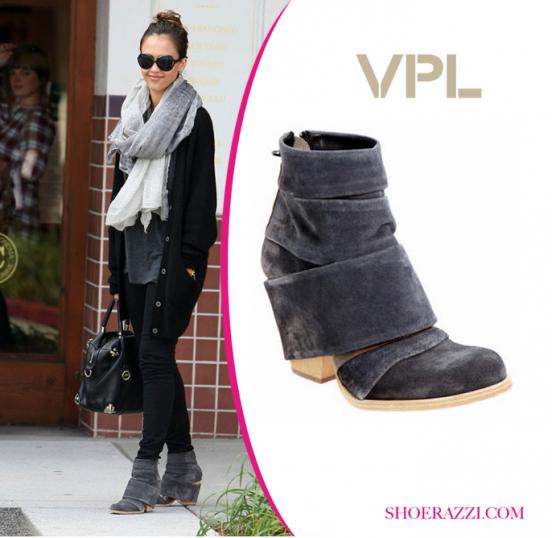 A girl who is always with a smile. Really like outfit and shoes (well, Jessica chose golden shoes).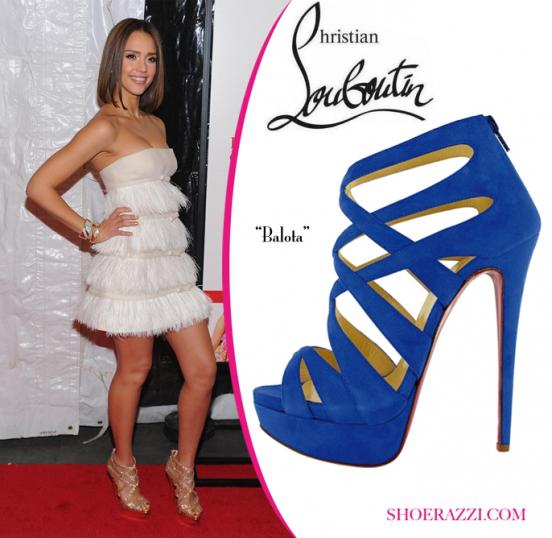 A casual-bow, present album is the place to be. Shoes good, comfortable, and it is clear that is not made in haste (not fall apart after a couple of days for sure).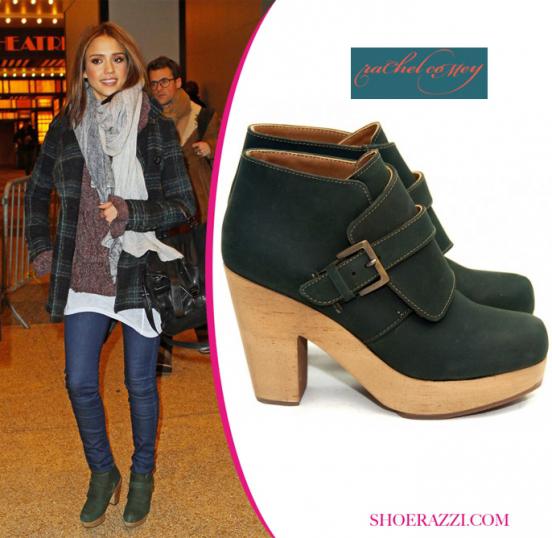 Beautiful shoes. In the color that is selected Jessica, they look better.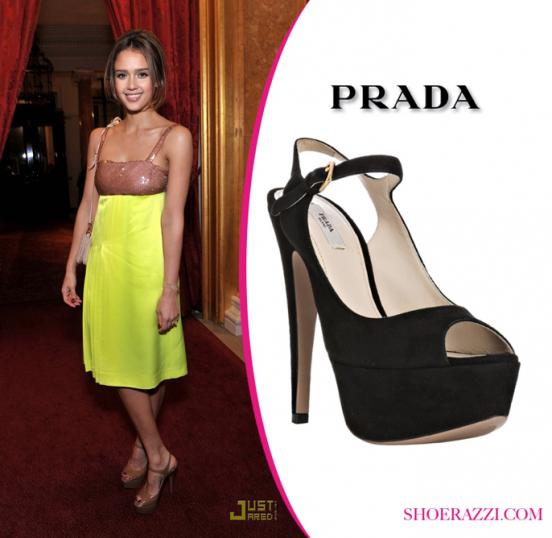 Again, the spikes (fashion trend that you like ...). I like silver, but the black version is somehow not ice, although the taste and color markers are different ...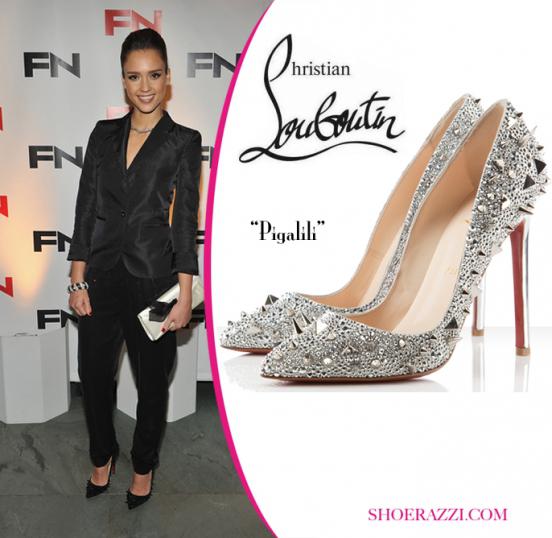 Again the same shoe as in one of the previous images. What is it that here, they just say "not very". Even the color has not changed anything ...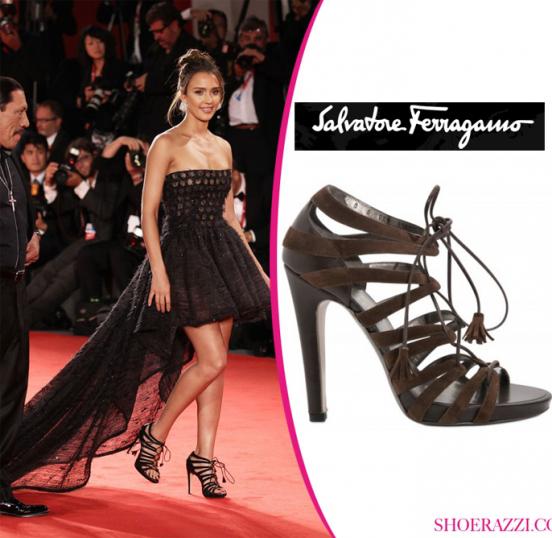 Elegance of shoes. If one were to imagine the album as a pair of shoes, I would have presented it just like that. By the way, she has great legs not thin, not thick, but very slender. We can say they are close to the ideals of the past.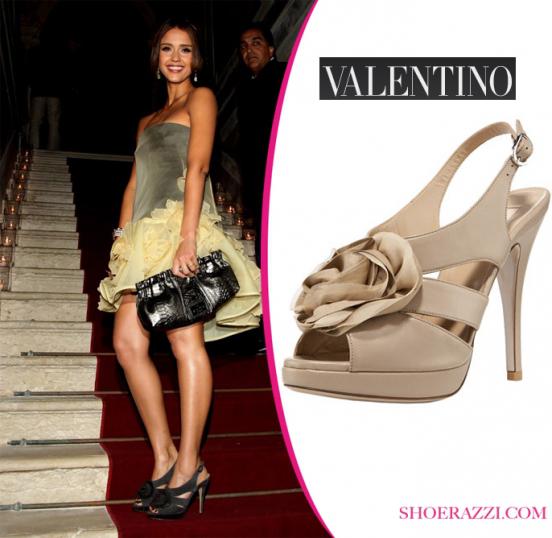 I'll be brief: HORROR!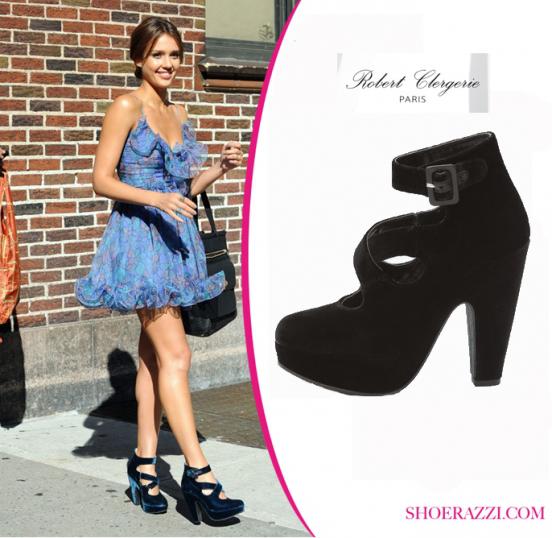 Oh, these stripes ... I do not like, what can you do ...