As visual appeal together with the business acumen to help make big money.
Beauty brings money. Connect ethereal appeal with mundane business acumen gives excellent potential for a successful business: perfume, clothing, footwear, skin care, and accessories.
Heidi Klum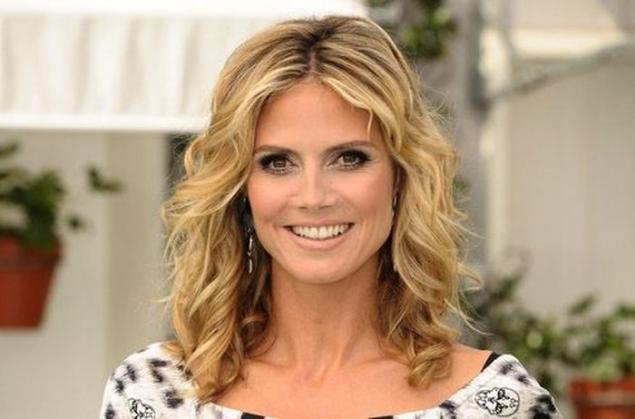 In the past 2011 the famous Heidi Klum presented in Los Angeles, their new perfume. Thirteen years beauty collaborated with Victoria's Secret, producing underwear. In 2010, she gave up the wings of the angel, in whose image appeared before fans on the cover of Sports Illustrated.
But her activism did not end there. Heidi leads some shows. At the same time earns as a leading and also receives a certain amount of income from those models, which have been found by the show. The scope of its business interests included anti-aging company In an Instant, jewelry line for mothers and pregnant Loved and Lavish and all sorts of gadgets that enterprising beauty sells through its website. In 2010, Heidi and New Balance launched a joint line of sportswear. In this case, Heidi Klum remains beautiful mother of four wonderful children!
Gisele Bundchen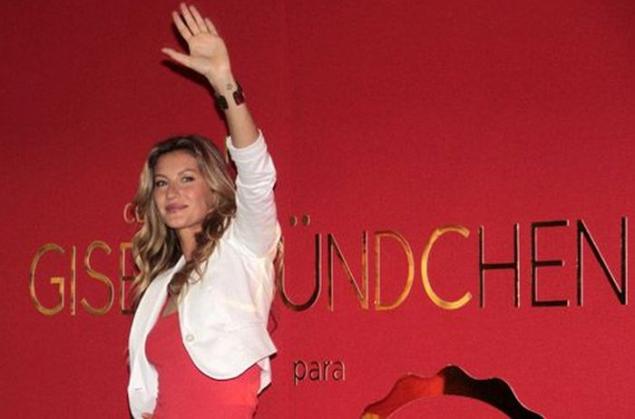 As the wife of football player Tom Brady and face Victoria's Secret, Gisele has been actively promoting the idea of ​​mandatory breastfeeding. At that time such statements are made supermodel sparked controversy. Now Bundchen is the most expensive supermodel in the world. It cooperates with the representatives of high fashion, and with those who makes clothes for the mass consumer. In 80 countries around the world sold its own series of sandals that Giselle released in conjunction with Brazilian shoemakers. Wonderful Hotel Palladium Executive, located in Brazil, as well is its property. And in 2009 she founded a company producing eco-friendly cosmetics.
Kate Moss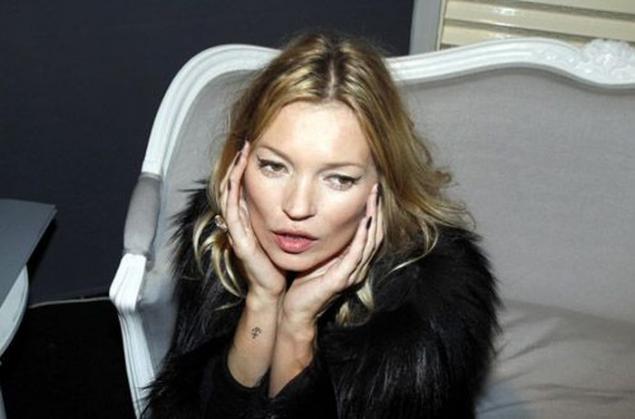 Back in 1990, when Kate Moss still has collaborated with Calvin Klein, it was she who revived the fashion for skinny models. Today, Kate, together with Philip Green, is engaged in the promotion of their own clothing line, extolling the bohemian style. Used for this purpose chain store Topshop. In this beauty has not ceased to cooperate with the well-known jeweler David Yurmanov remaining face Vogue Eyewear, and Versace. In anticipation of the upcoming ad impressions exquisite jewelry and makeup, Kate advertises Longchamps handbags and fragrances at Coty.
Kathy Ireland
Lovely Katie meets his fiftieth fully prepared. As an exemplary mother of three children, she became an example of business acumen, this rarely occurs in centerfold. Since 1993, she has started to manufacture socks, bearing her name. At present the company Kathy Ireland Worldwide manufactures jewelry, beauty products, all kinds of furniture, clothing and much more. But she manages to Ireland to write more books.
Tyra Banks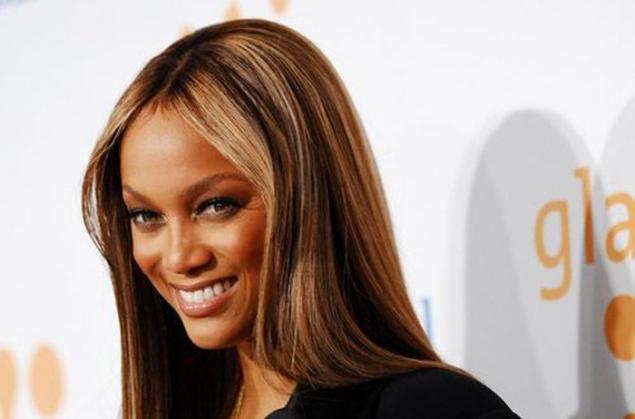 After parting with Victoria's Secret, Tyra took television. Currently her income is approximately $ 30 million. Per year. With his own production company, Banks Bankable, Tyra Banks has a TV series True Beauty and Stylista, which goes on the screens in the most prestigious time. License to show her TV show "Top Model American-style" sold out worldwide. A series of products with the logo of the show was released retail chain Wal-Mart in 2008. But that's not all: Banks opened its own online store and wrote a book.
Iman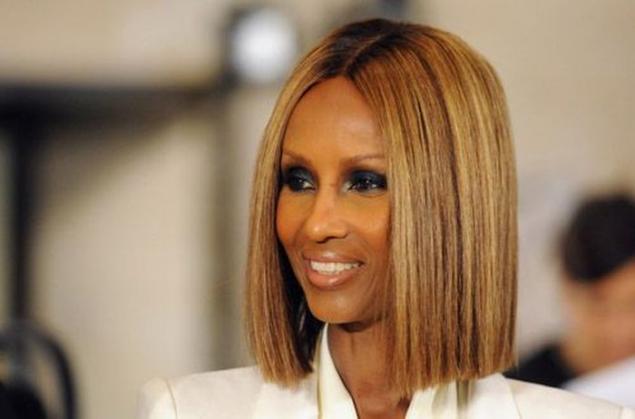 In 1975, began her career as a beauty Somali Iman. During this period, it was blue-eyed blondes were particularly in demand in the modeling industry. Now she is already 56 years old. She is happily married to David Bowie. In 1994, she embodied the idea of ​​the creation of cosmetics for women with non-white complexion, and founded the company Iman Cosmetics. Subsequently signing a deal with the famous company Procter & Gamble, Iman began to sell its cosmetics everywhere. Products for home decoration, which is also engaged in Iman, have the right to sell only Calico Home stores and Calico Corners. Iman manages to represent a line of clothing for consumers and accessories, as well as the TV show leads.
Josie Maran
Unprecedented success got to share beautiful fairy-brunette at a time when she was the face of Maybelline. At the same time she managed to work with Sports Illustrated and denim brand Guess, and Victoria's Secret. Its ridge is to promote a healthy lifestyle. Since early 2007, she led a series of non-toxic cosmetics, called his own name. It is noteworthy that this is the year she was pregnant with her first child. Business has given excellent results. In 2010, the volume of retail trade only exceeded $ 10 million.
Molly Sims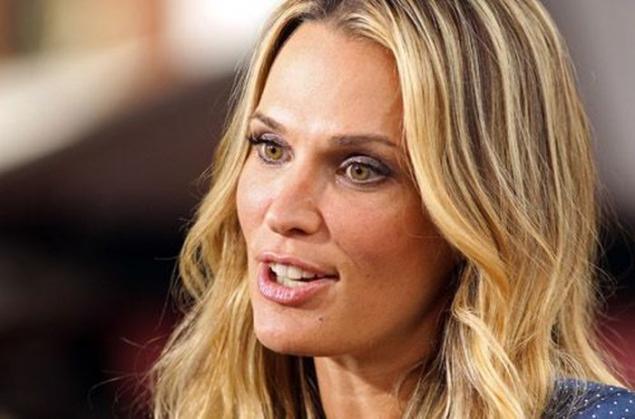 Just like many successful business woman among the models Molly Sims began her career in the Victoria's Secret and Sports Illustrated. She gained wide popularity in cooperation with Old Navy and Cover Girl. Currently, Molly is engaged in exclusive jewelery Grayce by Molly Sims. These ornaments are sold through the most prestigious shops and boutiques. The retail price of items from her jewelery collection is approaching $ 800.
Elizabeth Hurley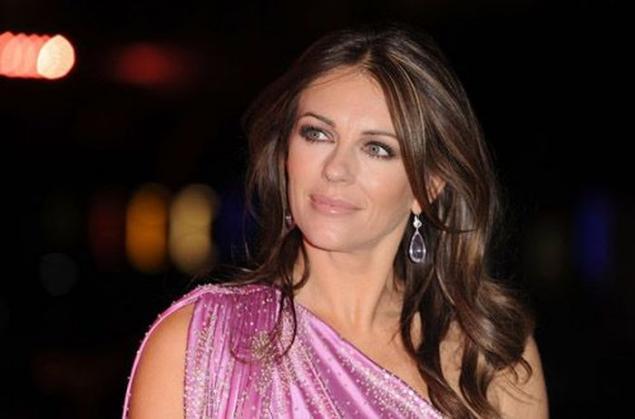 Former actress and model Estée Lauder, Elizabeth Hurley since 2005 produces a line of beach suits for children and adults, which is called Elizabeth Hurley Beach. The owner of vast lands in Gloucestershire, Hurley engaged in livestock and meat production.
Cindy Crawford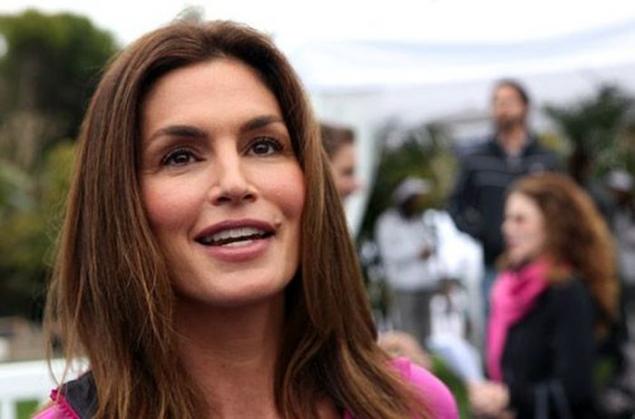 The supermodel is widely known for his collaboration with Pepsi and Clairol. Known to us from a lot of video tapes with its popular gymnastic lessons. In 2005, Cindy took up the issue of home furniture, implemented with great success. Now she is busy implementing jewelery collection One Kiss, which belong to the medium price range. Cindy manufactures products for home decoration, shoes and anti-aging creams. And in the 2010 season and in 2011 became the face of well-known beauty CUM Moscow.
Elle Macpherson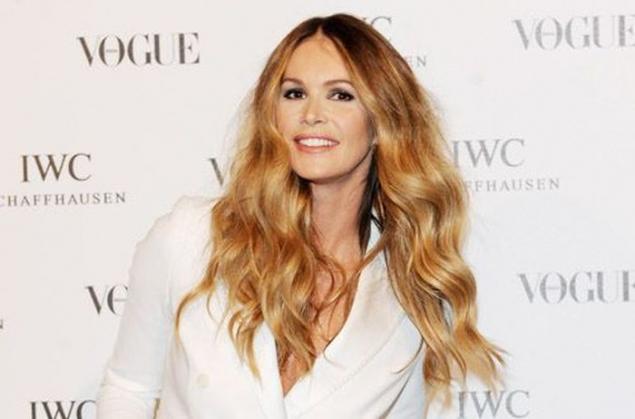 Worldwide sold underwear, manufactured Elle Macpherson. This series has become a specialized and linen, designed for nursing mothers. Collection enjoys extraordinary popularity. Because of this El began to earn amounts exceeding its previous fees in the modeling business. One of the types of its earnings is the profit from the sale of assets in Europe for skin care.
Marisa Miller
Among its clients in the fashion world were Marc Jacobs, Tommy Hilfiger, DirecTV and jeans company True Religion. In 2008, she launched a shoe line in collaboration with Vans, which focuses on skateboarders and surfers. In 2009, Miller became the first celebrity, representing Harley-Davidson, developed a co-branded apparel leather series. Then he became a "senior aide" rum Captain Morgan Spiced Rum (she plays the girlfriend of Captain Cute in a viral internet advertising and TV spot) and a representative of the National Football League. In 2010, she designed the women's surfboard with a paddle for the company Surftech.
Erin Wasson
Since 2002, this former Victoria's Secret model presents Maybelline in print and television advertising around the world. In the spring of 2009, she has combined his passion for surfing and fashion, named after her launching a line of women's clothing, together with the manufacturer skeytingovyh and surfing products RVCA. Wasson also produced in collaboration with Mouawad (partner Heidi Klum in the jewelry business) jewelry collection LowLuv, plays with the image of chains; they are now sold in dozens of boutiques in the US, Canada, Europe and Japan. She also became an investor fashionable New York dance club 100 Lafayette. In 2010, she collected per hour $ 12 000 for the animal shelter Best Friends, selling his design sketches.
Source:
www.forbes.ru