In the 90 years the whole world knew of such models like Naomi Campbell, Kate Moss, Linda Evangelista, and many others. They were full of numerous photographs on the pages of the famous Vogue, a renowned fashion designers were invited to participate in the fashion shows. But time passes, and all my life to stay on top of the world impossible dream of the stars. Despite the fact that it has been many years, and many of these supermodels nobody remembers, we decided to plunge into the past, and show you how famous models appeared in the last century and ka horses look now.
20 photo.
Naomi Campbell.
After the infamous incident at the airport in 2000, many people are still hearing the name Naomi Campbell immediately commemorated by himself unlucky mobile phone. 44-year-old model is known for its frequent bouts of aggression. She repeatedly attacked others and beat them this strange "crime guns" - a mobile phone. Supermodel in 2003 and 2014.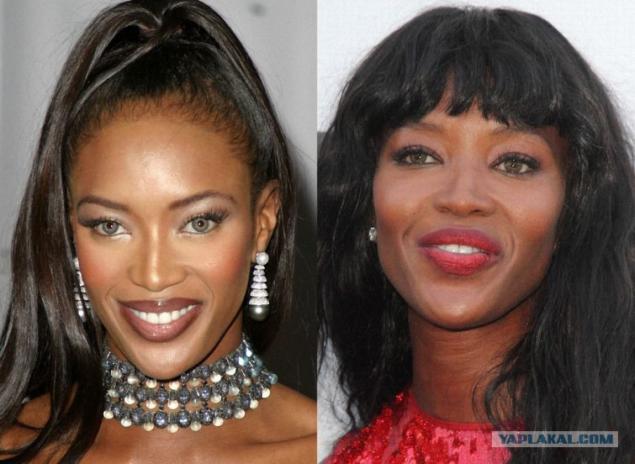 2. In 1991, the magazine «People» declared her one of the 50 most beautiful people in the world. Naomi Campbell was then only 21 years old. Model in 2003 and 2014.
3. Claudia Schiffer
Claudia Schiffer is now 44 years old. And it is a record holder supermodel - no model has appeared many times on the covers of magazines like it. More than 900 times Claudia Schiffer graced the covers of the most famous in the world of fashion magazines. Supermodel in 1994 and 2014.
4. Six years Claudia Schiffer met with the most famous magician in the world - David Copperfield. Not long been betrothed to Prince of Monaco - Albert. Claudia is now married to Matthew Vaughn - a British film director - and they have three children. Supermodel in 1994, 2013 and 2014.
5. Cindy Crawford
A distinctive feature of Cindy Crawford is roinka on his left cheek. According to the supermodel, many advised her to remove, but she decided to leave her and it became the most recognizable in the world birthmark. Cindy is currently 48 years. Model in 1993 and 2014.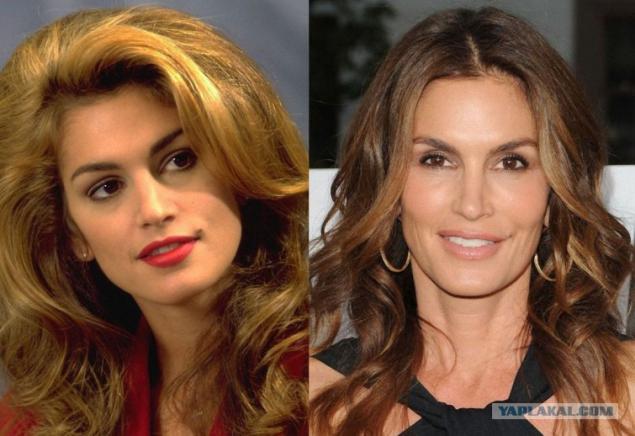 6. The magazine «People» twice named Cindy Crawford one of the 50 most beautiful people in the world - in 1993 and 2002. Supermodel in 1994, 2010 and 2014.
7. Linda Evangelista
In these words it is probably in love with each model, but employers are likely to hate. Linda Evangelista said she "did not get out of bed in less than 10 thousand" dollars, of course. She could not afford it. Model in 2003 and 2014.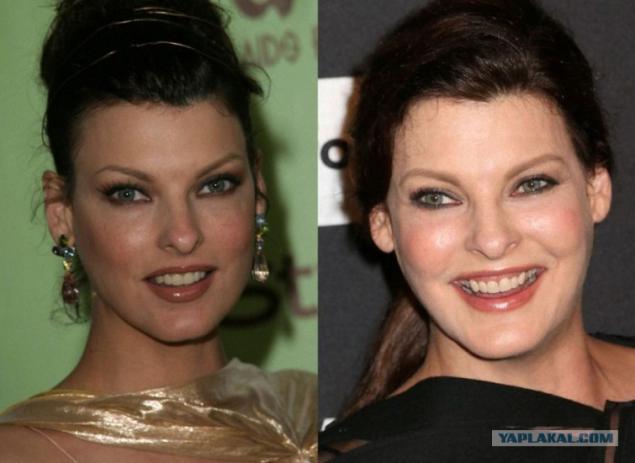 8. Linda Evangelista, along with other models appeared in the video the song «Freedom» George Michael. Supermodel in 1997 and 2014.
9. Stephanie Seymour
Remember the mysterious beauty in a wedding dress from the video clip «November Rain» the group «Guns N 'Roses»? It was Stephanie Seymour. It was then that she met vocalist - Axl Rose. Before they parted violently, Stephanie appeared in another music video of the group - "Do not worry." Now 46 years old Stephanie Seymour. In the photo she is in 2001 and in 2014.