When it comes to compliments, men reduces everything to the banal "beautiful eyes", "beckoning sensuous lips," well, or in extreme cases to the "sweet snub-nosed spout." And yet no one would say "what are you luxurious eyebrows!". And eyebrows, among other things, play an important role in the appearance of the girl. Change the shape of the eyebrows, can be worse or for the better and change the face. Offers a selection of photographs of celebrities with the most "beautiful, calling, cute 'eyebrows.
Camilla Belle - winner sable brows. Perfect for her face shape and black color perfectly eyes.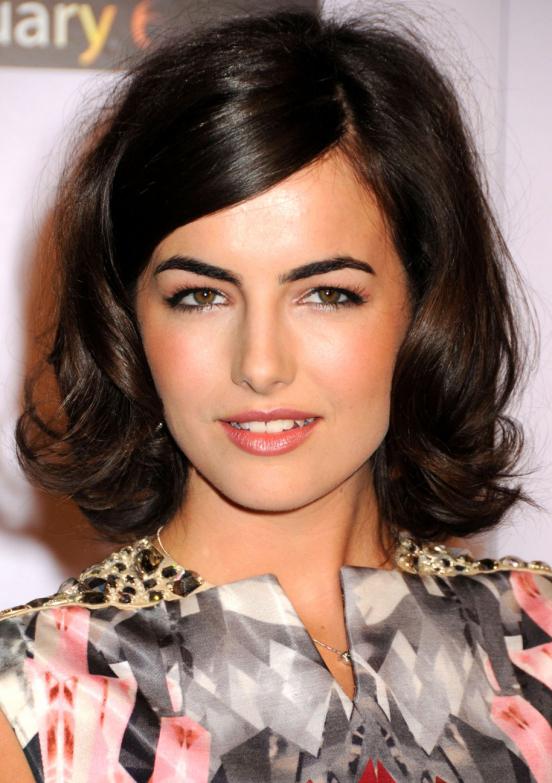 Bambi Northwood-brows Blyth have long been the hallmark of the model. There is simply no other such.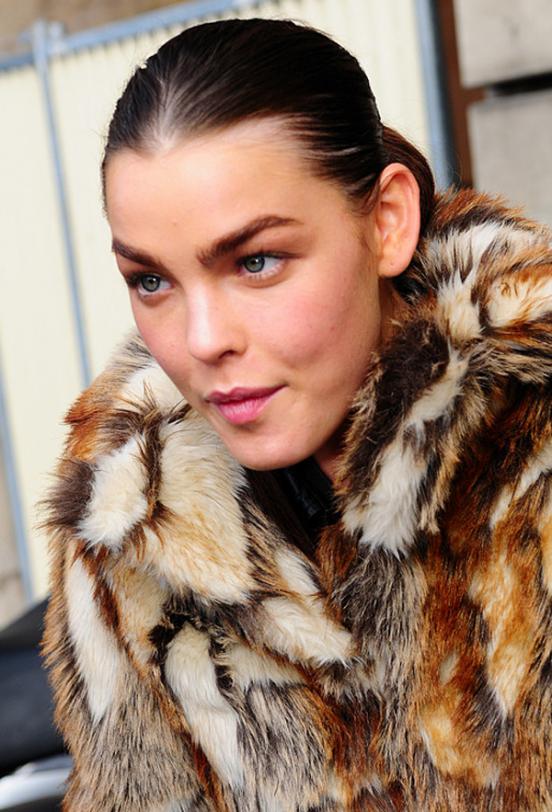 Neat eyebrows with a slight bend do think Emma Watson mysterious. In combination with short hair turns a stunning image.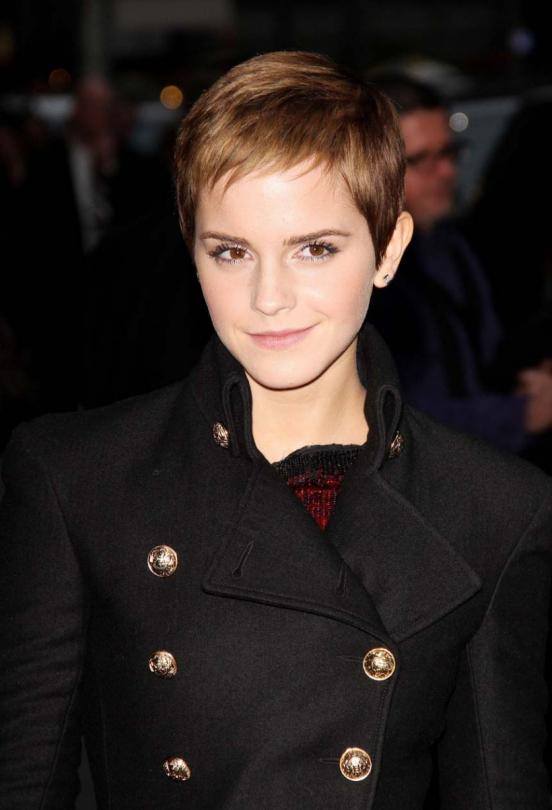 Eyebrow color with perfect hair color soetaetsya Hilary Swank. A form is accurate and natural.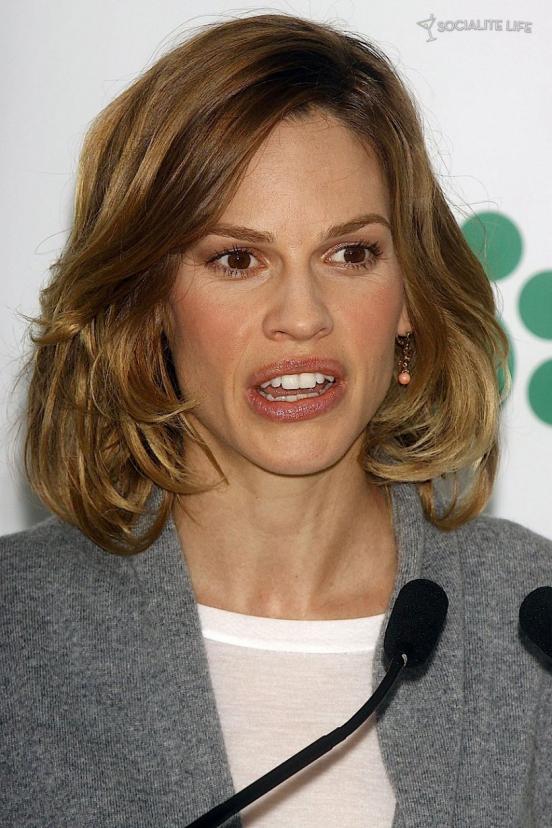 I like Lily Donaldson eyebrows. Perhaps looks a little rough, but very natural.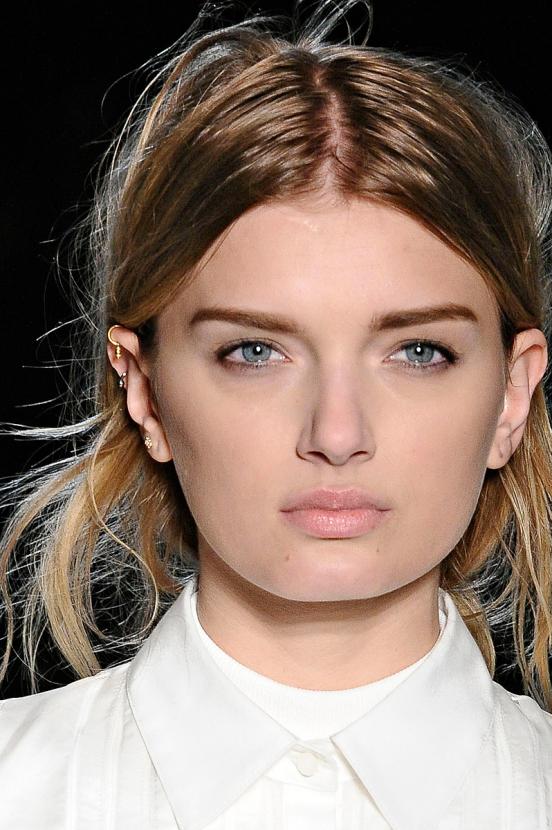 The correct form of the eyebrows Dzhenniefr Aniston does not need any correction.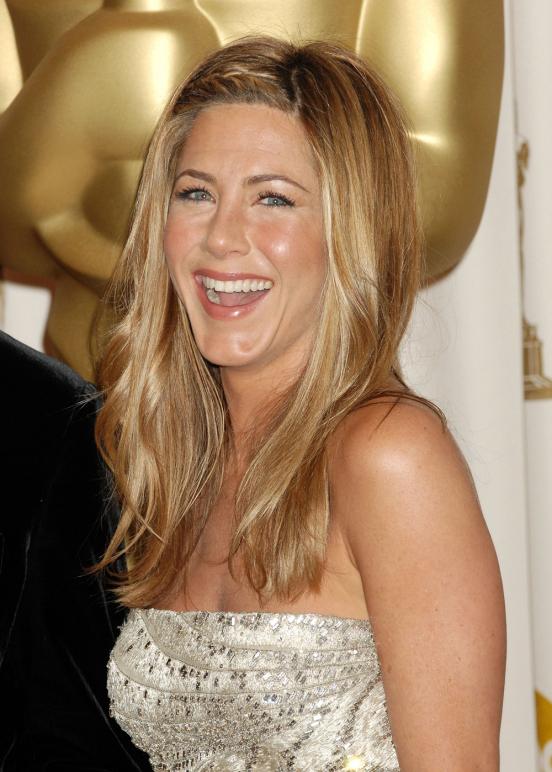 Jennifer Connelly can rightly be proud of such eyebrows, but I would have gave them a slight curve and slightly narrowed to give more space emerald eyes actress.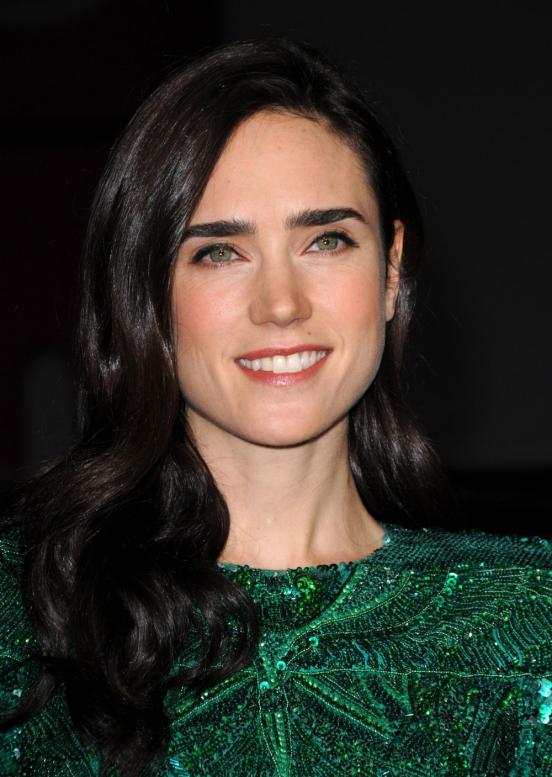 Keira Knightley thick eyebrows are perfect to shape her face with a clear line of the chin.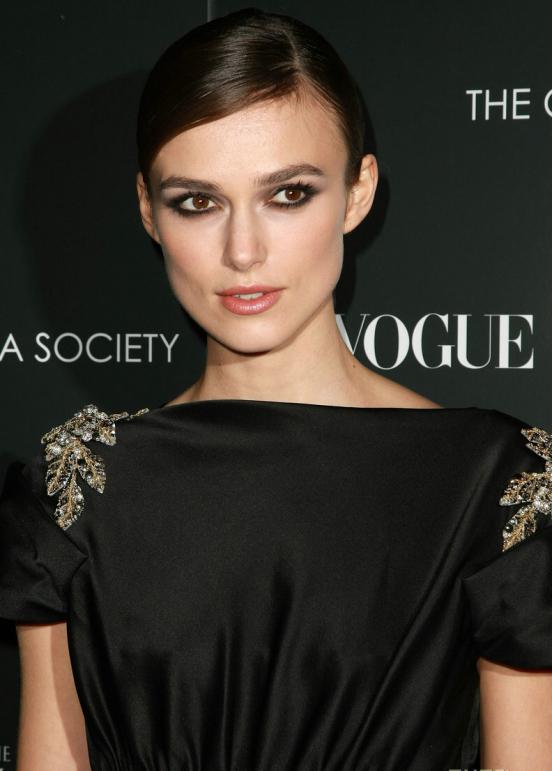 With all my dislike for Megan Fox to admit that her eyebrows luxury. The best there is on her face.
Rihanna very beautiful shape of the eyebrows, and their color is always perfectly with the color of her hair, whatever it was.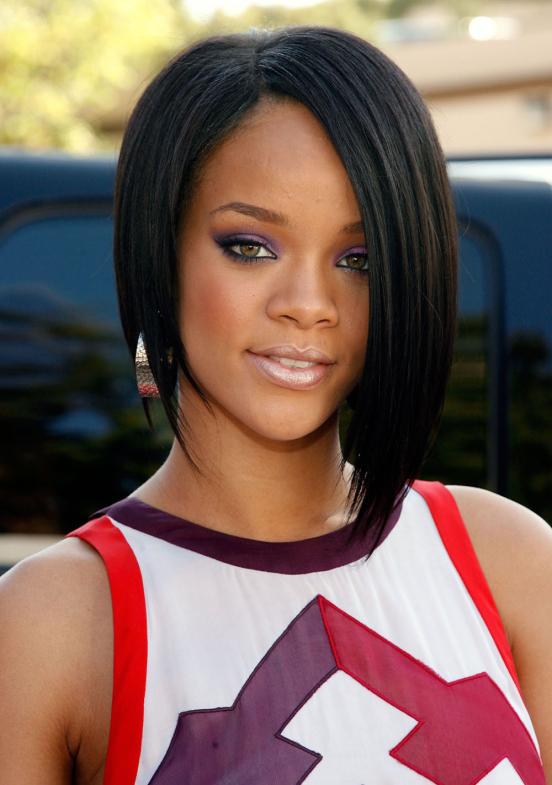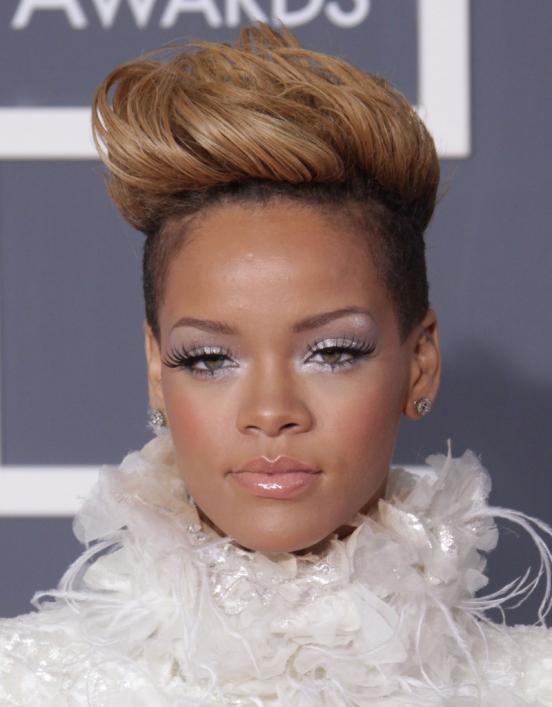 The elegant shape of the eyebrows perfectly to the shape of the face of Victoria Beckham and her refined minimalist style.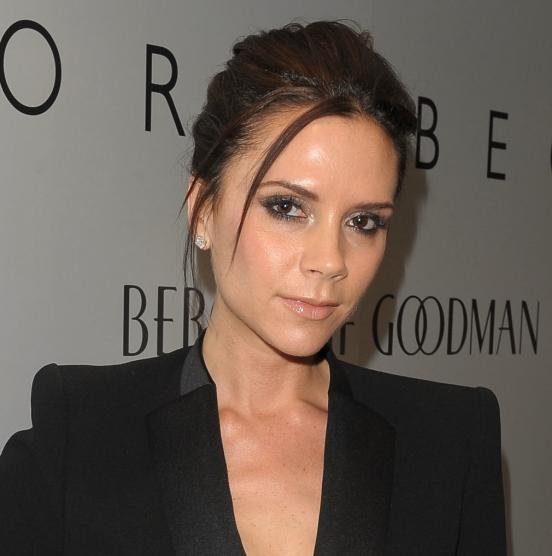 At Beyonce beautiful eyebrows, but they are so perfect that even boring.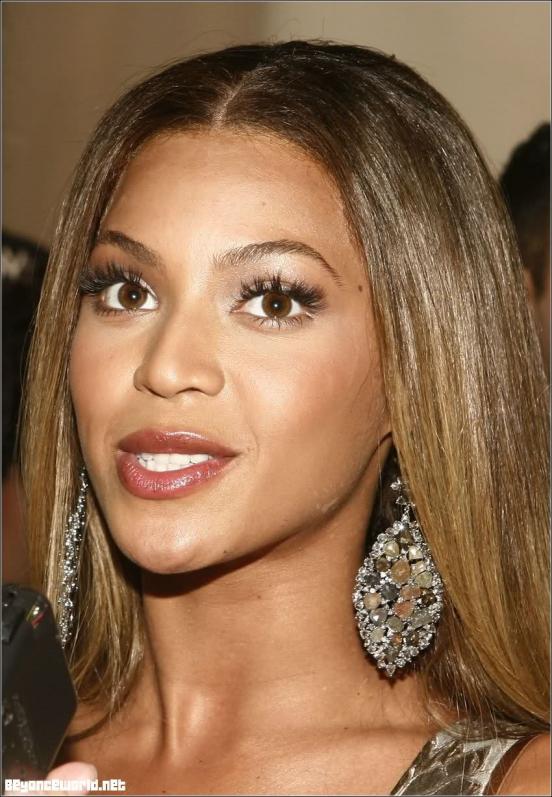 Always wonder, "Why Fergie does not change this horrible shape of eyebrows?" Not only that, they are too thin for her face, so still and constantly raised, as if the singer something surprised.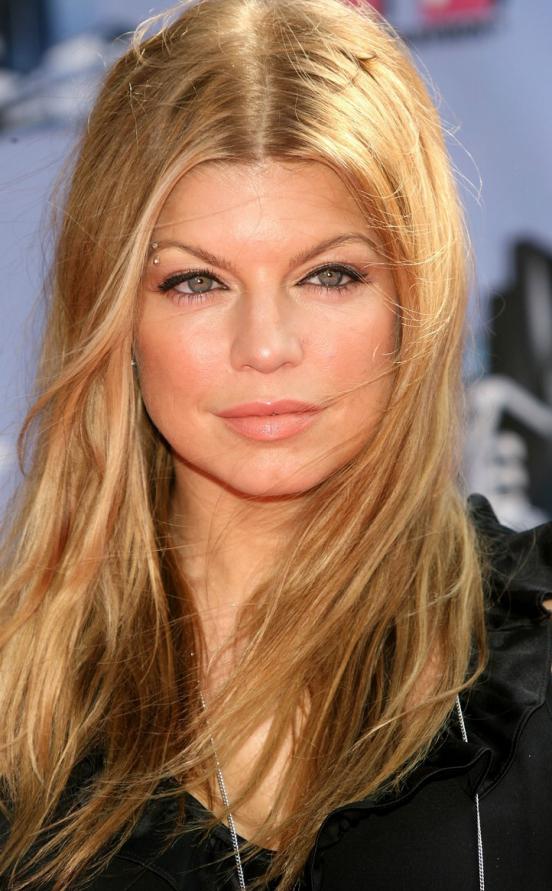 But Lara Stone is almost no eyebrows. In the vicinity you can still see some shaggy allusion to them, but does not look very far away.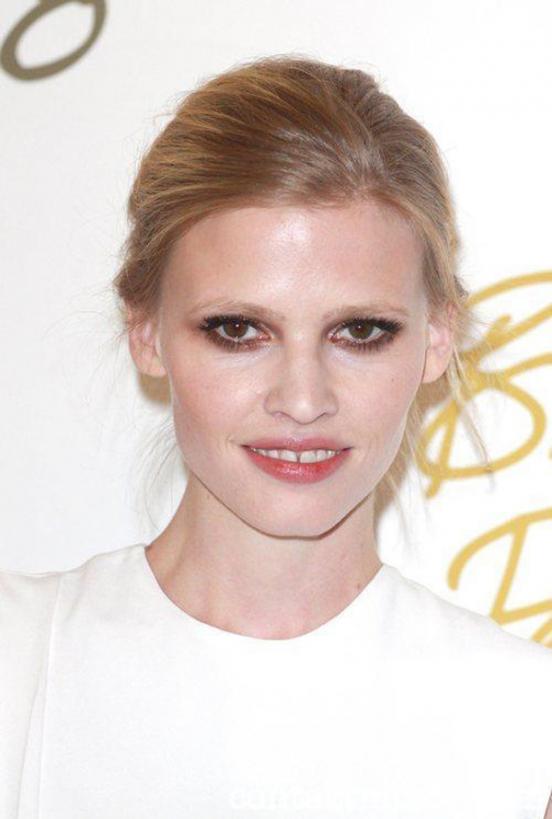 And now let's see how the eyebrows can change the overall look and expression. On the example of star beauties.
Fortunately eyebrow-strings were only a small period in the life of Gwen Stefani. Today the singer looks elegant and refined as her eyebrows.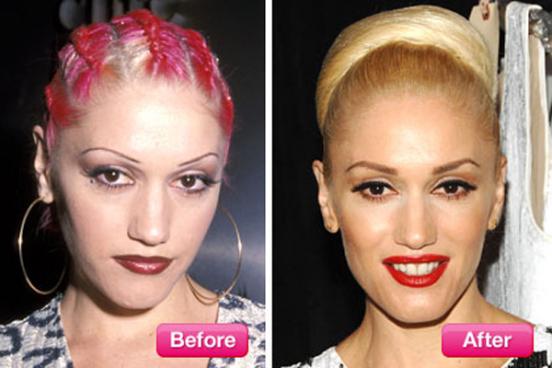 Eyebrows Madonna from the 80s like shouting: "Pay the same attention to us!" Thick, careless and too dark for a platinum blonde. Today eyebrows pop queen groomed and beautiful and, nevertheless, draw attention.
That's really really "house edge". A feeling like Tyra Banks shaved their eyebrows and relatives pencil drew what she thought the most appropriate at the time. Today eyebrows supermodel looked lovely - with a natural curve and normal width.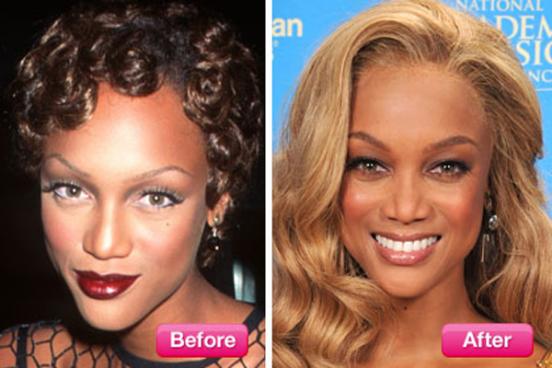 And where is the eyebrows? Mariah Carey has decided to get rid of them forever and isschipala them to death? Option with darker eyebrows like me more: they still look too thin on the face of the singer, but at least they have.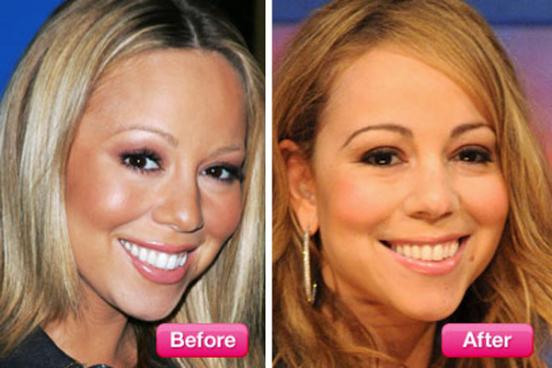 Natural image always looks a winner, but his eyebrows Jada Pinket Smith early 90s look too natural. New eyebrows with a slight bend and the absence of excess hair beautifully framed eyes Jada.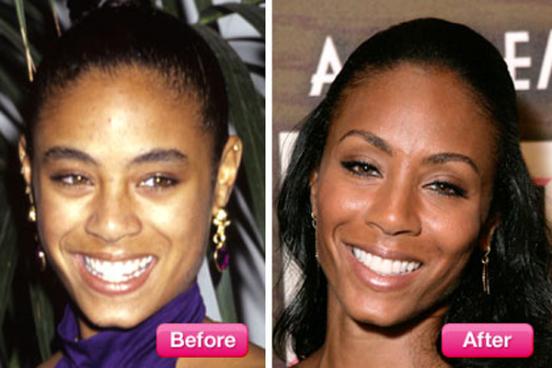 In the late '80s Julia Roberts did not even know what a pair of tweezers. Growing up, the actress began to carefully monitor their appearance and correct the shape of eyebrows, plucked excess hair. Very natural and beautiful!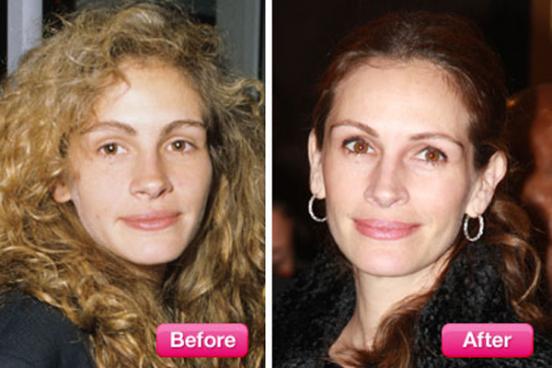 Wide, straight, dark brows in 80s style should stay in the past. The natural shape of the eyebrows is much more Sienna Miller, and their color is not in contrast with the light color of her hair.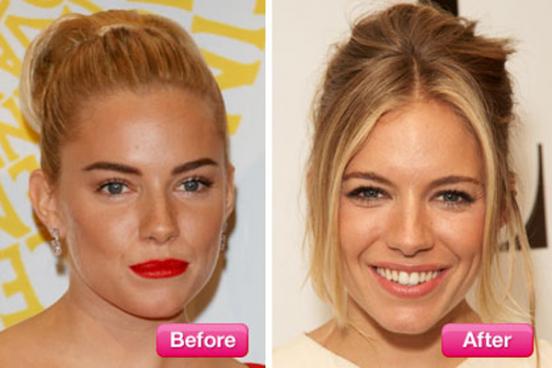 Dark, almost black eyebrows contrasted with the golden color of hair Sarah Jessica Parker and unnatural sharp. Much more profitable eyebrows look natural shade with a slight bend.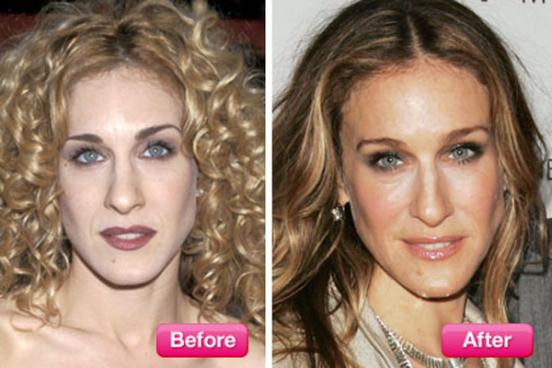 Salma Hayek overdone with plucking his eyebrows and turned into strings that do not go with a woman like hair color and type of person. A much more natural look thick eyebrows (but not such as Frida by Hayek).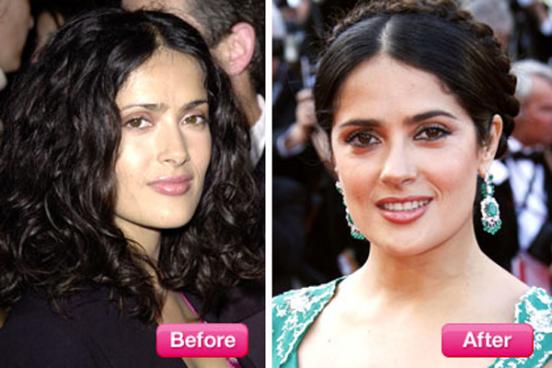 Not to say that Brooke Shields looks worse on photos "before", because luxury eyebrows have always been the hallmark of the actress. With age, it is only slightly adjusted to make them form, so they look more well-groomed.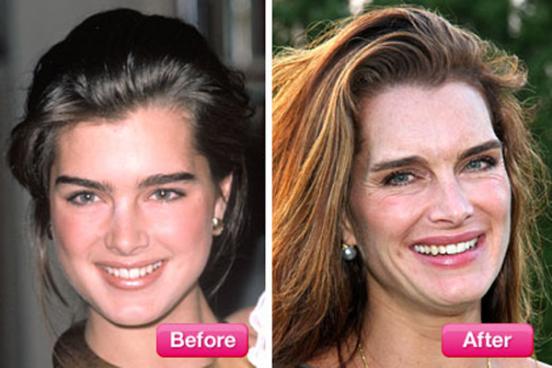 Luxury shape, but still a bit sparsely. Pencil filled holes, and now America Ferrera eyebrows favorably emphasize her eyes.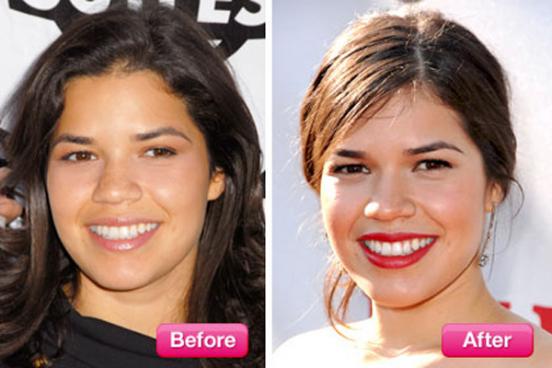 Eyebrows Celine Dion from 90 too dark and dense and heavier look. Passed ten years, and the singer's eyebrows have become more well-groomed and natural, but still imperfect - too far away they are from each other.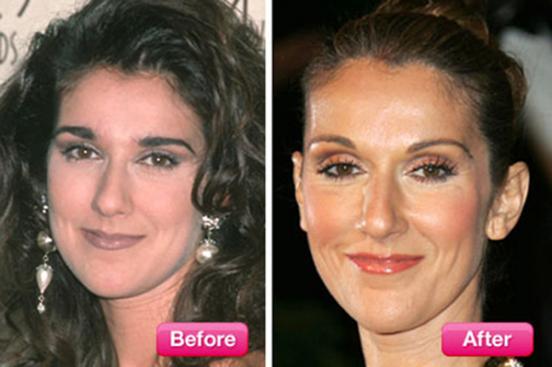 Many people underestimate the value of the eyebrows. And what will happen if they are removed? Will check!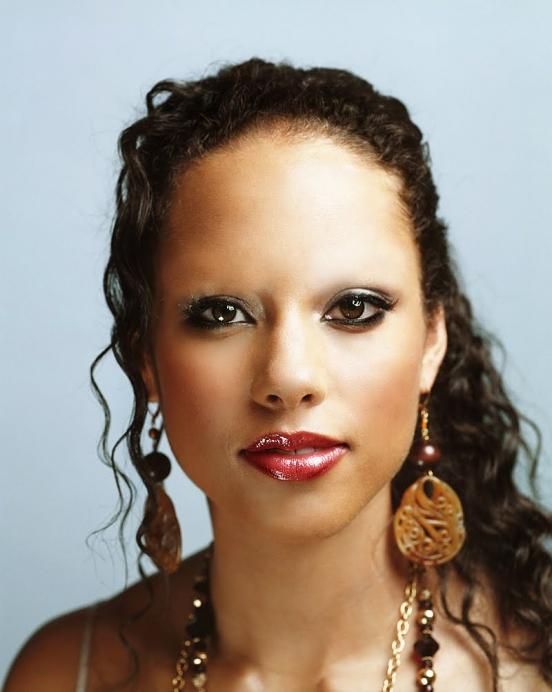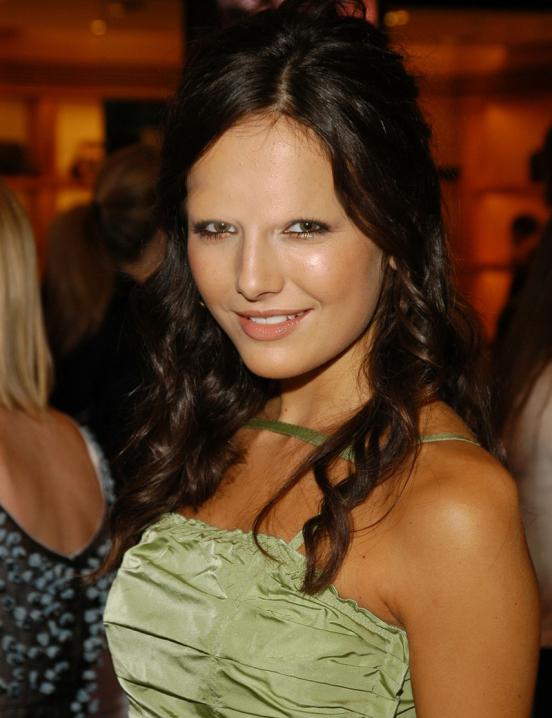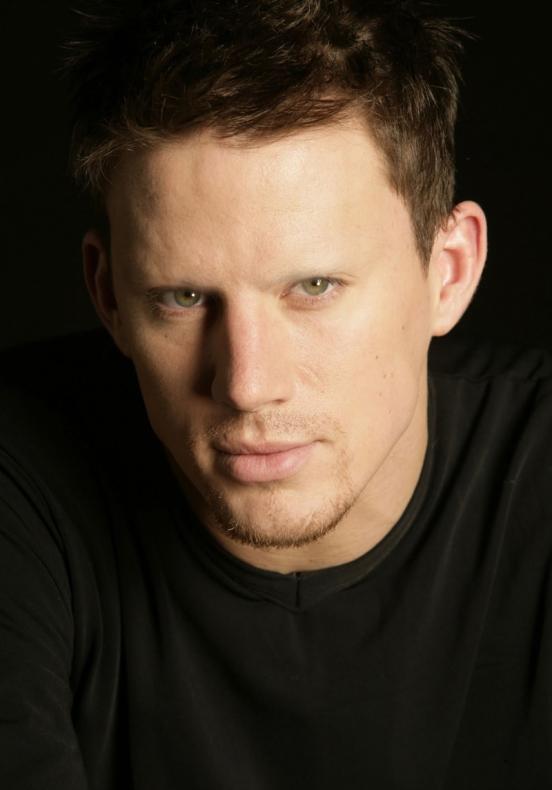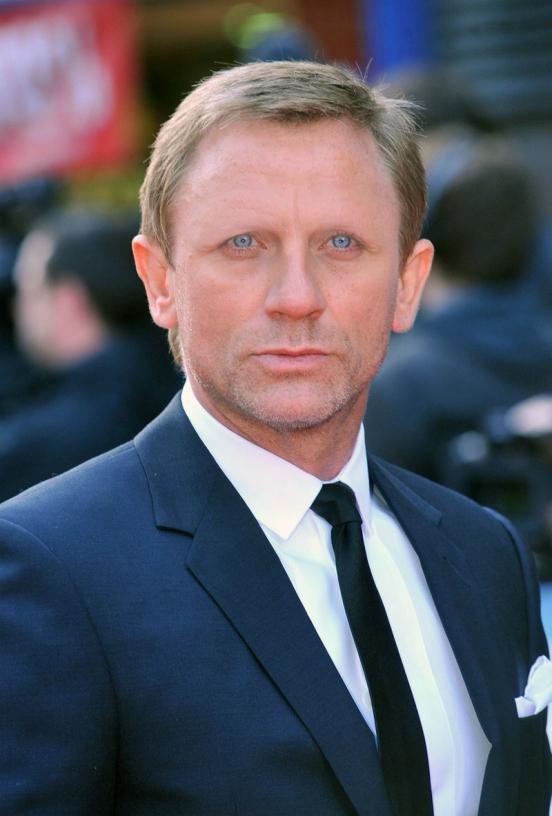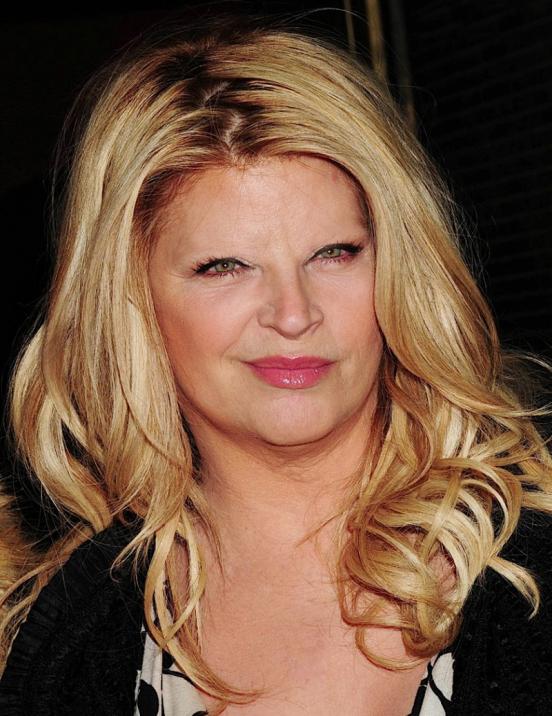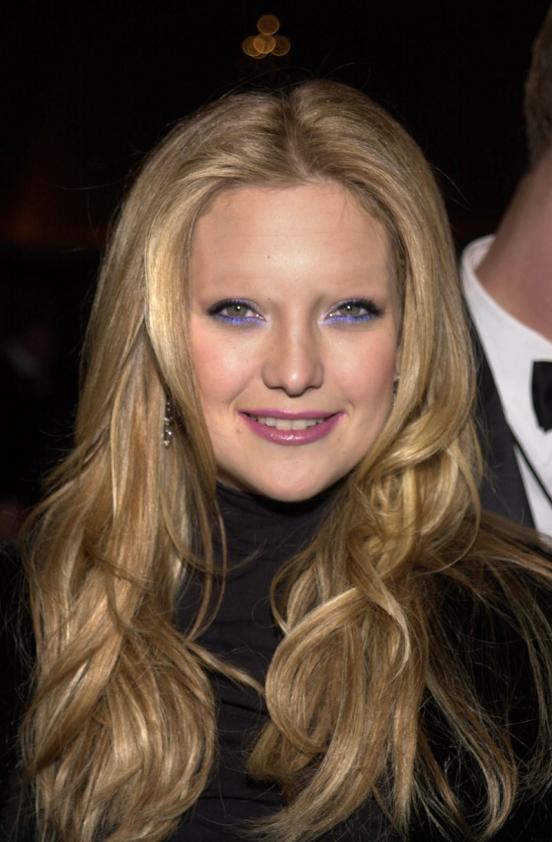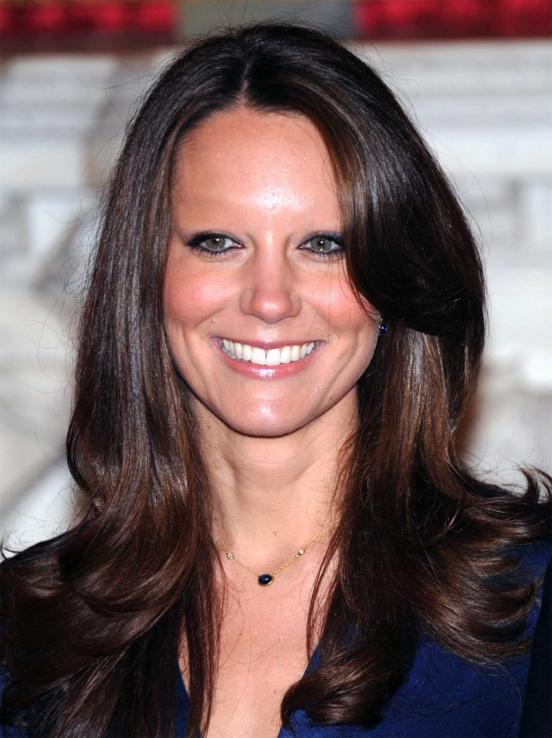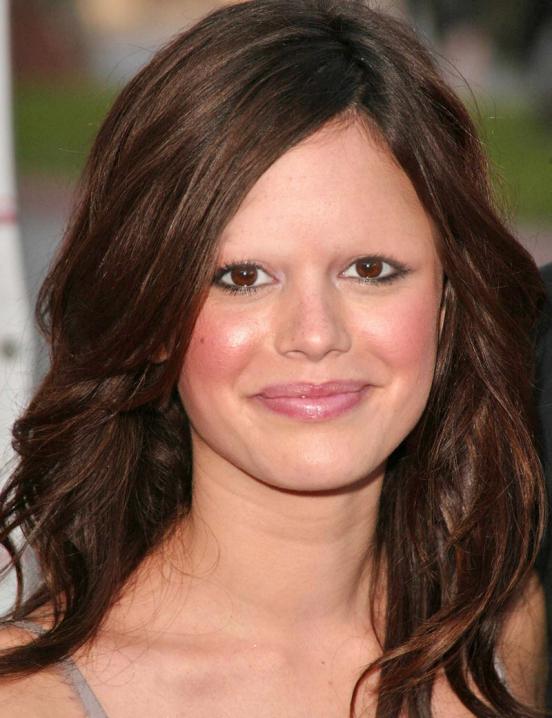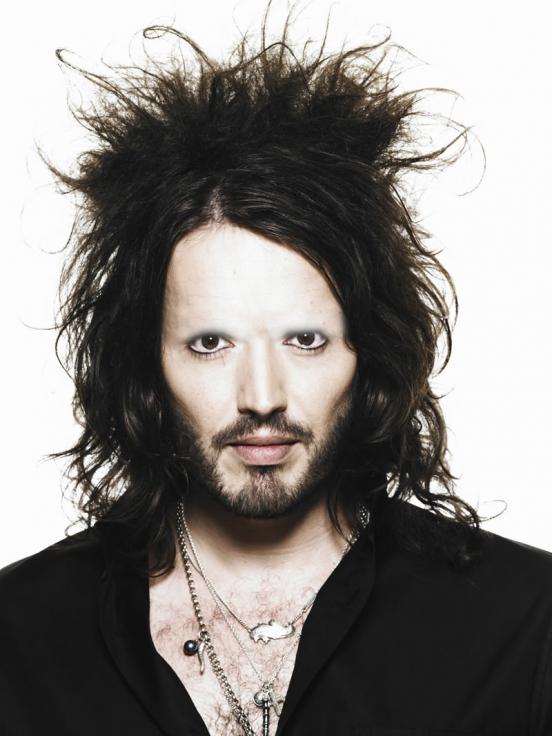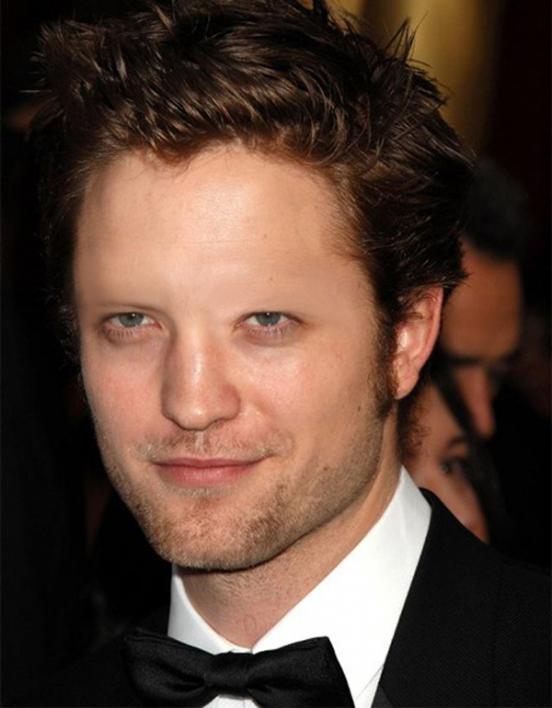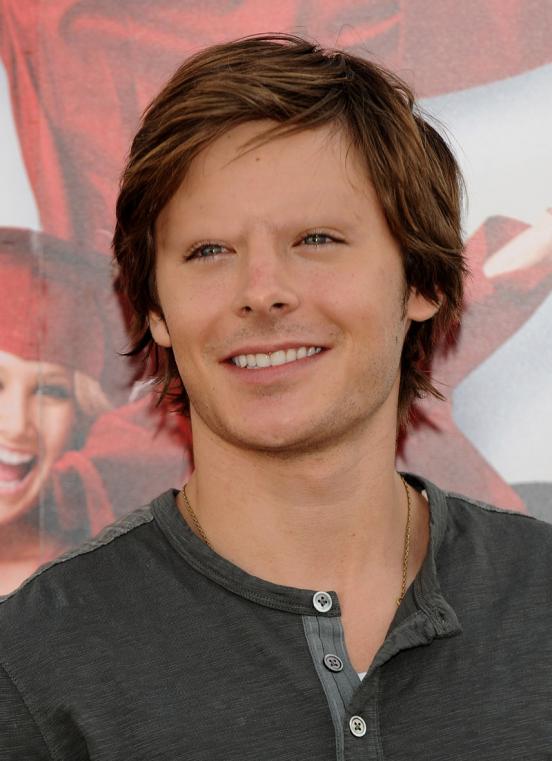 Brrrr! Looks scary! Some do not even know.