Aging is waiting for all of us, it is inevitable. Someone is aging beautifully and naturally, while others stubbornly continues to cling to youth with botox and plastic surgery. In this issue we are represented supermodels of the past decades, which once enjoyed wide popularity among designers and model agencies. Well, who were aged beautiful?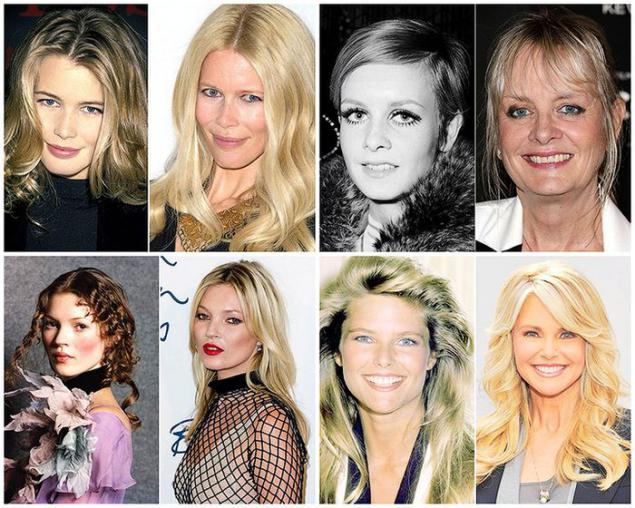 Twiggy - born Lesley Hornby - entered the world of fashion as a teenager in the '60s sprightly. She immediately became famous thanks to his androgynous physique, big eyes and a short haircut. Publication Daily Express called it "a face in 1966," and since then Twiggy has repeatedly appeared on the big screen, on stage and on television. She was also one of the judges on the program "America's Next Top Model».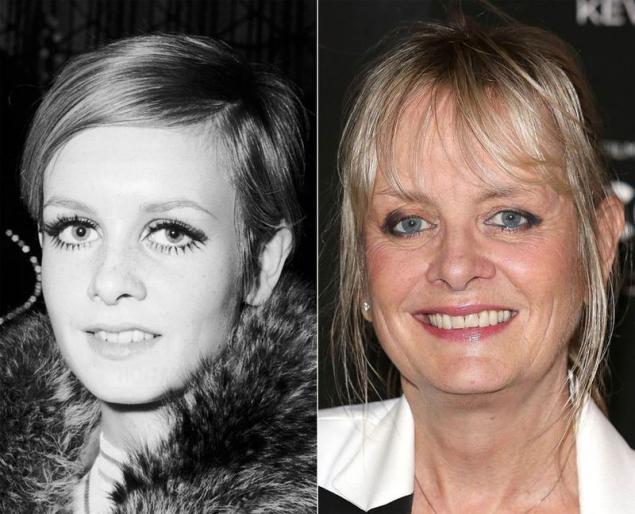 Cindy Crawford and her distinctive birthmark became known to the whole world when supermodel Cindy began in the 80s. She is now 46, has two children and several companies, including its own line of furniture. "With age, I wear less makeup all - she wrote on Twitter in 2012. - Makeup can make you old, and, hopefully, we will be comfortable in your own skin ».
Helena Christensen have been several titles in her career as a model: beauty queen, angel Victoria's Secret, photographer and creative director of the magazine «Nylon». Now she is 44, she has a child, and in 2006 she launched her own line of clothing. By the way, it still continues to be involved in fashion campaigns.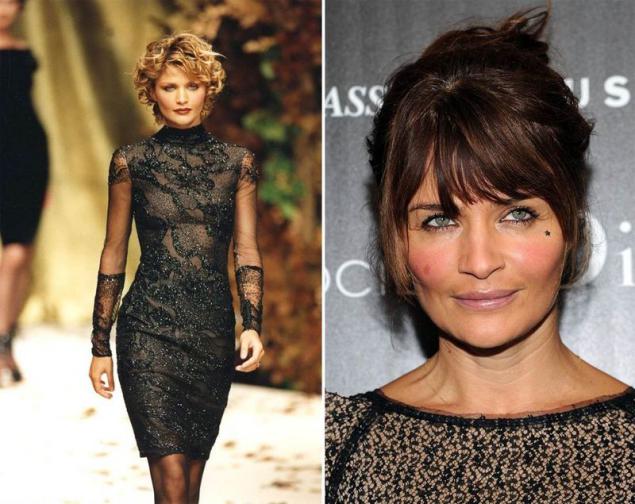 Iman spent 14 years at the top of the list of the world's supermodels. Now she is the wife of David Bowie and occupied its successful line of cosmetics «Iman Cosmetics», which she launched in 1994.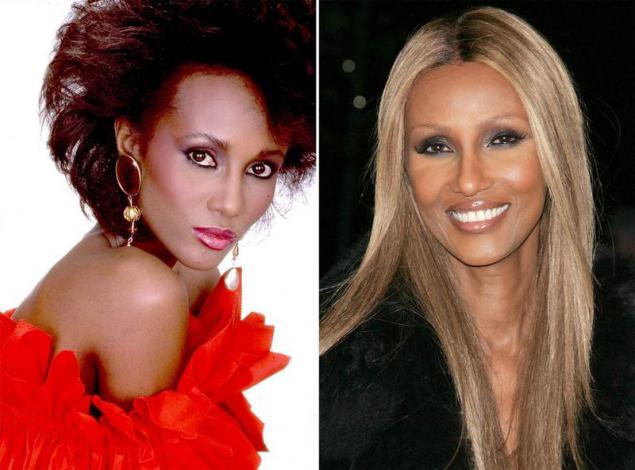 Model and actress Jerry Hall still is not shy of cameras, and recently appeared nude along with her 28-year-old daughter Lizzie Jagger in advertising action against overfishing. 56-year-old Hall was also the face of the company «Invisible Zinc Skincare» in 2010.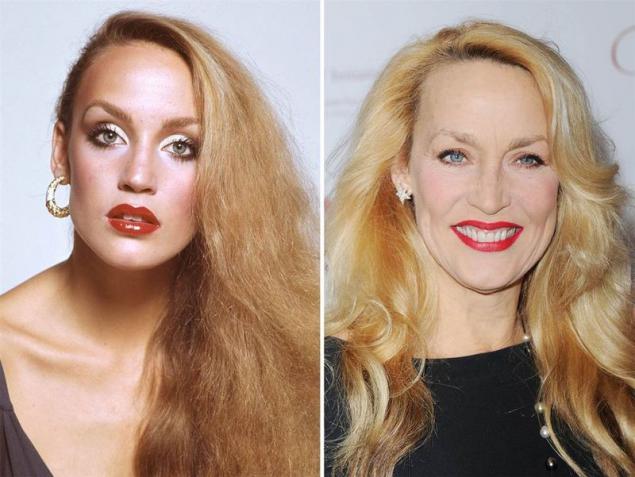 Famous for its thinness Kate Moss was discovered in a model of the world in 14 years. It was the face of Calvin Klein, Burberry, Dior and many other labels. She continues to model business today, and it has its own collection for Topshop. 39-year-old Moss is married to British musician Jamie Hince since 2007.
69-year-old Lauren Hutton graced the cover of the magazine «Vogue» 26 times during his career. The company laid off 40 of its «Revlon», and in the 90s, she returned as a model and posed nude for the magazine «Big» at the age of 61.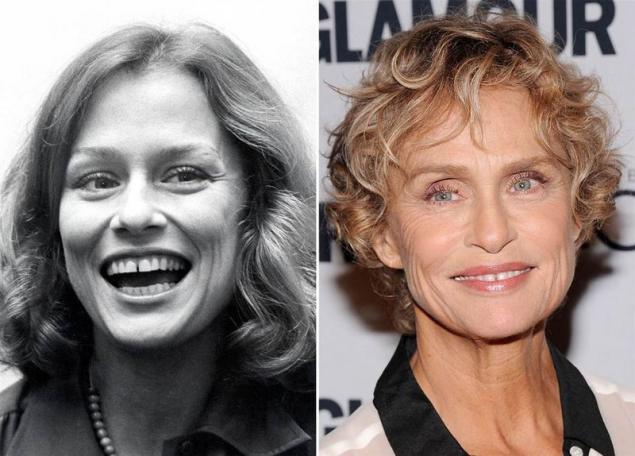 Taira began modeling at age 15, then became one of the angels of Victoria's Secret and the world's first African-American model chosen for the cover of the catalog of underwear «Now 39". Tyra does not scare the aging process: "I pop droops. It does not look very good. And the breasts sag, too! »
Christy Turlington
This girl has graced the covers of over 500 magazines since the beginning of her modeling career as a teenager. Now she is 44, she received a master's degree in public health at Columbia University and married Edward Burns, with whom she has two children. (Getty Images)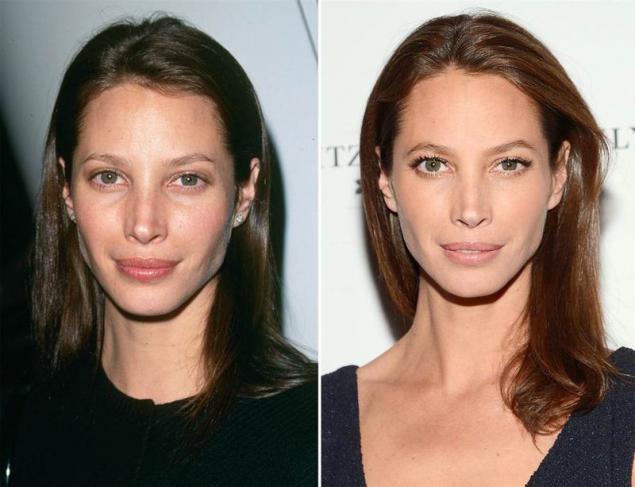 Germany's Claudia Schiffer was first spotted in a nightclub in 17 years, and then became one of the most photographed models in the world, his career appeared on the covers of 700 magazines. After the peak modeling career Claudia starred in the movie, to create their own collection of clothes and served as a UNICEF Goodwill Ambassador.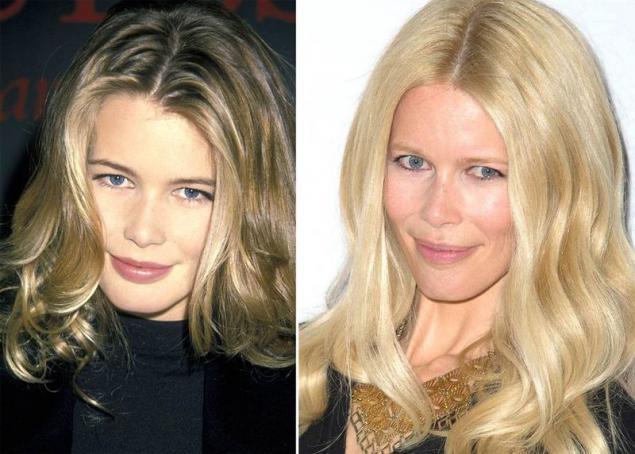 During his career, Elle Macpherson appeared a record number of times (5) on the cover of «Illustrated Swimsuit Issue». After modeling career she started a successful line of lingerie and care products for the skin. Now the 48-year-old former model is a host and producer of the program "Fashion Star" on TV channel NBC.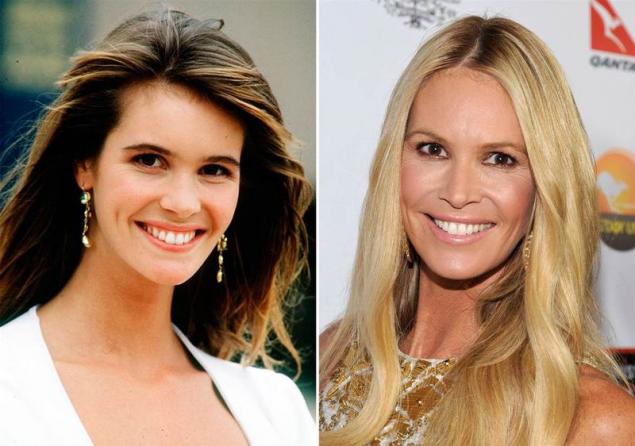 Muse photographer Steven Meisel, Linda Evangelista appeared on the covers of magazines, more than 600 times. She is now 47 years old, she had a child by French billionaire Francois-Henri Pinault. Proving that beauty has no age, she became the new face of Talbots in June 2010.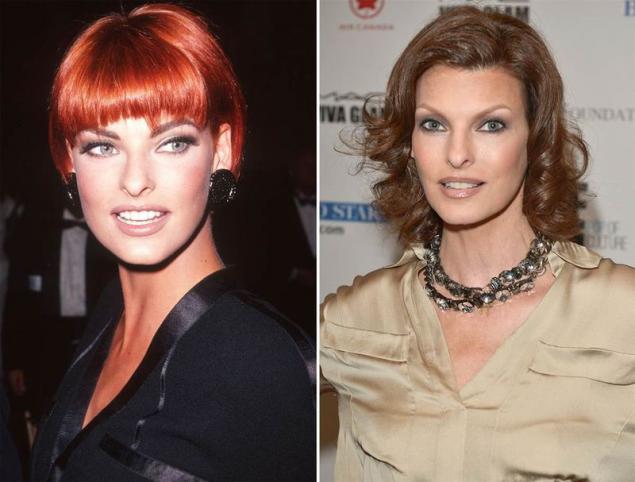 Heidi Klum became the first German woman in the "collection" models of Victoria's Secret in 1997 at age 24. Now she is 39, and she still walks the runway. In 2012, she appeared as a model and host of the show Victoria's Secret. This business is also the leading lady and executive producer of the show "Project: Runway." She - a mother of four children. "The main rule of beauty for aging women - do not be too thin! It is always best to have a little meat on the bones "- one of the best quotes from Heidi.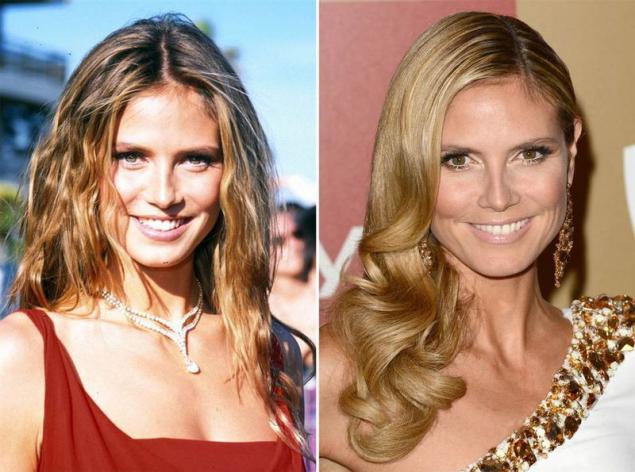 Yves Saint Laurent called Marisa Berenson, a granddaughter of the designer Elsa Schiaparelli, "Girls' 70s." Now the 65-year-old model for pensions broke into the film industry. One of her last roles - in the 2010 film "I - this is love."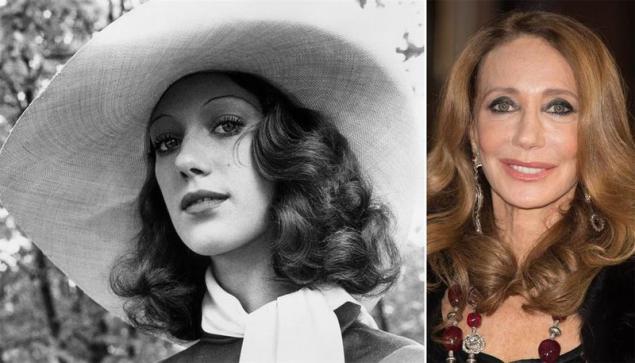 Naomi "discovered" at age 15, she became one of the most famous models of the '90s. In spite of the dark spots in his career as a treatment for cocaine addiction, she continued to decorate the podiums and in 2007 walked one in honor of the 60th anniversary of the design house Dior.
59-year-old Christie Brinkley became famous for his covers for the magazine «Sports Illustrated Swimsuit Issue» in the late '70s, and for 25 years was the face of CoverGirl. She recently appeared as a guest on the TV show «Parks and Recreation». "I always do first peeling and then impose a make-up - says the model and mother of three children. - And I'm choosing my makeup. If you use too much of it will be visible wrinkles. "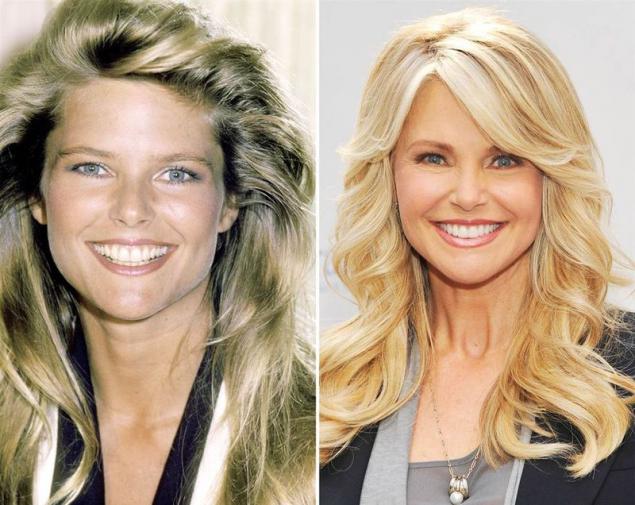 Source: ihoraksjuta.livejournal.com