Not all future models somewhere in the supermarket suddenly meets a scout and hand holds in the world of high fashion. As the modern fashion, communication and dating help not only in politics but also in the fashion industry. Increasingly, in the pages of fashion magazines and fashion week you can find all the familiar faces and remember that like you obviously already seen somewhere ... It is not surprising, because in fashion catwalks today roam sister Kate Moss, Kristen MakMenami daughter, granddaughter, Vivienne Westwood, half-sister of Kim Kardashian and other models that fall into the world of fashion is not so much for appearance, as an acquaintance.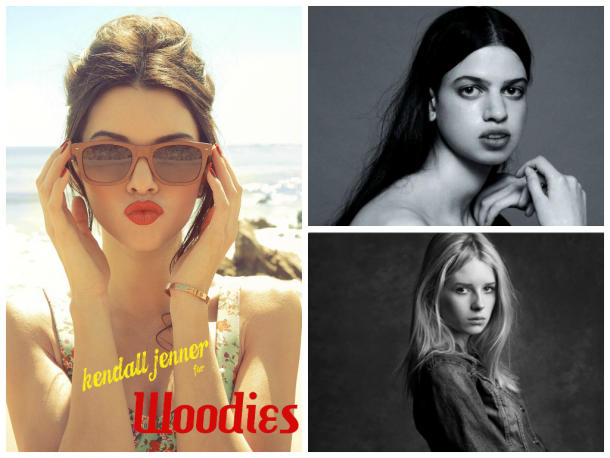 Lily MakMenami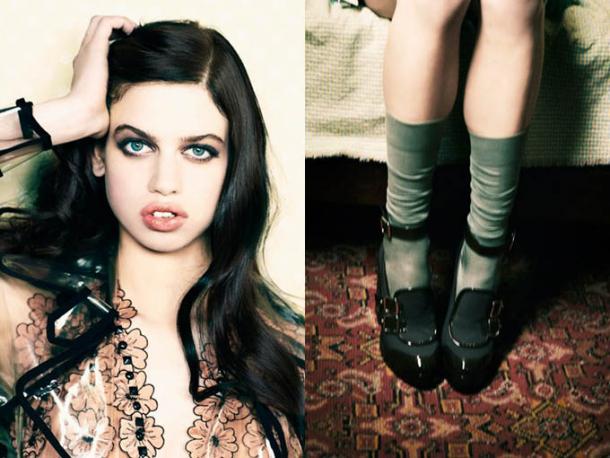 This girl is on top of a black and white photo ... you've seen it, have not you? Do not be surprised: Lily MakMenami really starts young model, but her mom Kristen is much more experienced and known. Custom appearance daughter obviously inherited from her famous supermodel 90.
Kristen MakMenami, mother of aspiring models
Kristen herself admitted to journalists that is for all models in the 1990s buzz about the men she liked only gays. And if you take into account that the percentage in the fashion industry is incredibly high, and the secret of success supermodel figure is not so difficult.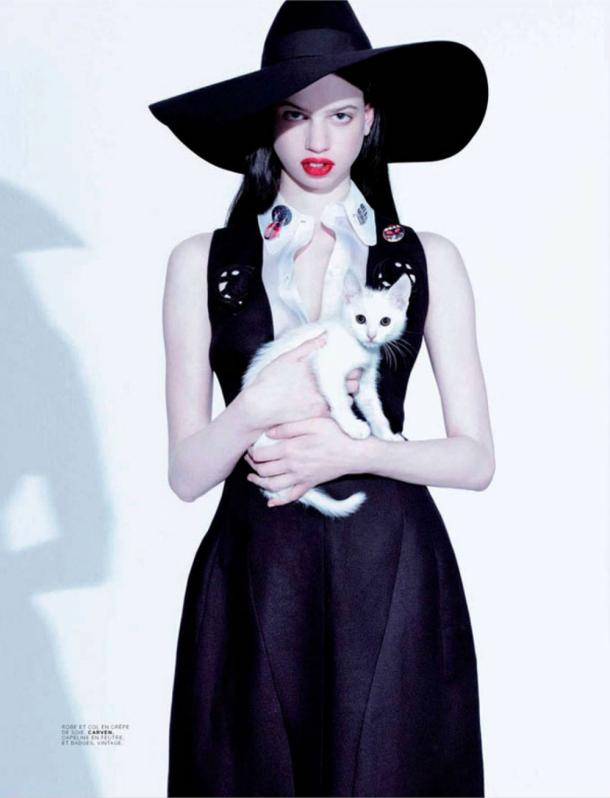 Actually the model - Lily MakMenami
Work daughter Kristen, Lily, basically give my mother's friends - the designer Giles Deacon, stylist and editor Katie Grand Love, Karl Lagerfeld and Hedi Slimane. Custom appearance of the girl in a measure of criticism, but the success of the past of her mother is not there. Interestingly, it would have totaled portfolio as photo shoots, if not for the stellar name and model roots?
Kendall Jenner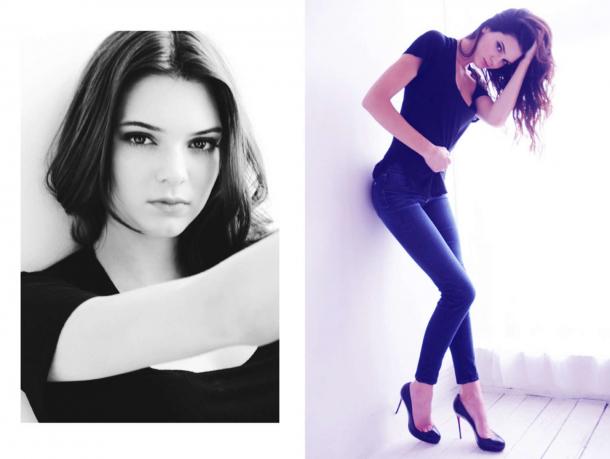 All members of the Kardashian family is incredibly adventurous. And half-sister of the world famous Kim Kardashian is not sitting still. It not only launched a clothing line for a couple with younger sister Kylie, but also tried his hand at modeling. And I must say, quite successfully.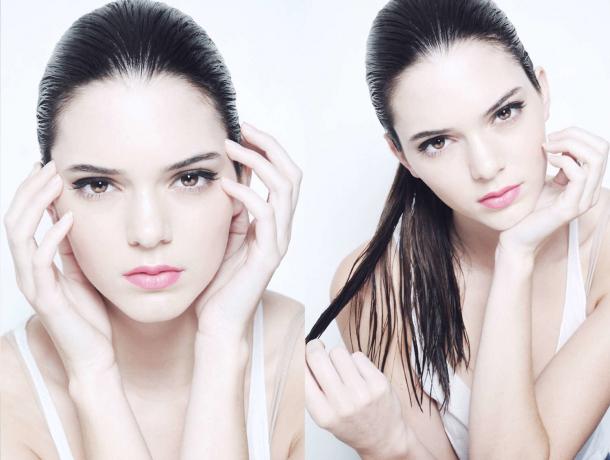 Only in February this year, the budding star has had time to participate in fashion shows by Marc Jacobs, Chanel, Saint Laurent Paris and, of course, Givenchy (and we all know that Kim and Ricardo Tisci - close friends) and in advertising Calvin Klein # mycalvins2014. But it was not enough for Kendall - in the next month, she appeared in a candid photoshoot for W Magazine, next to stars such as Milla Jovovich, Cindy Crawford, Pharrell Williams ... actually who this Kendall Jenner and what it does next to famous people Many have not been able to understand.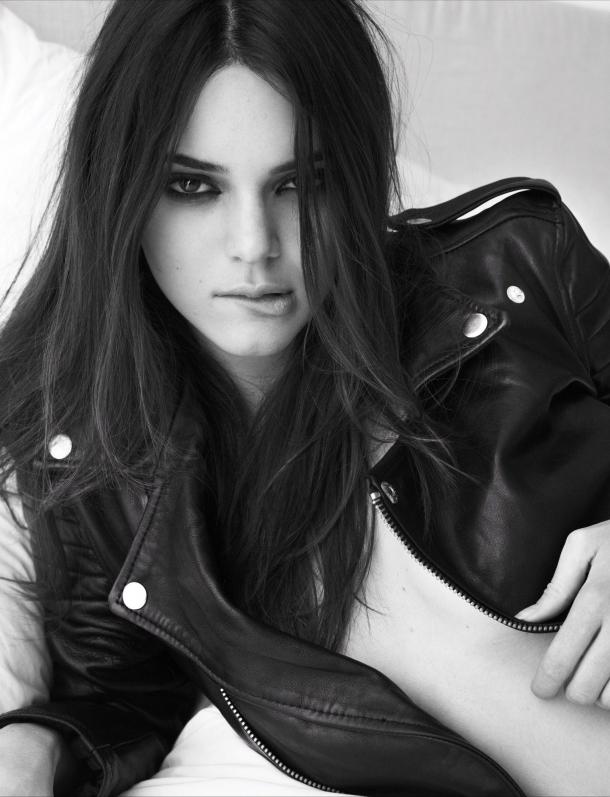 Lottie Moss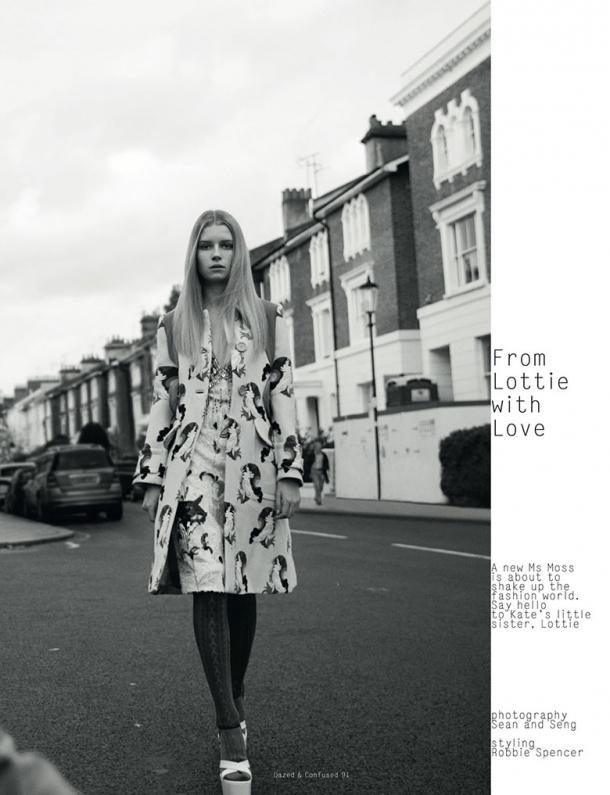 Whether you though with the appearance of a drunken usher in a suburban train, surname Moss - is a kind of passport to the world of fashion. Lottie is lucky to be still pretty, and rather photogenic. However, the public is not too drew attention to it, and only enthusiastic shouts: "The new Moss, she has a great future!»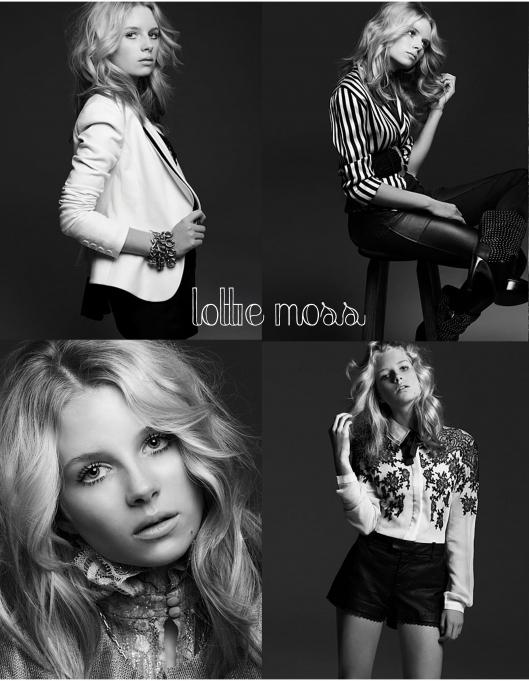 From what they have is not known - on account of basking in the glory of Lottie no audio advertising company and a couple of shots for Dazed & Confused - publications owned by Jefferson Heku (ex-boyfriend of Kate Moss). Usually after one average shooting glory so soon on models not falls, but the name of Moss and close relatives mean a lot gorgeous Kate.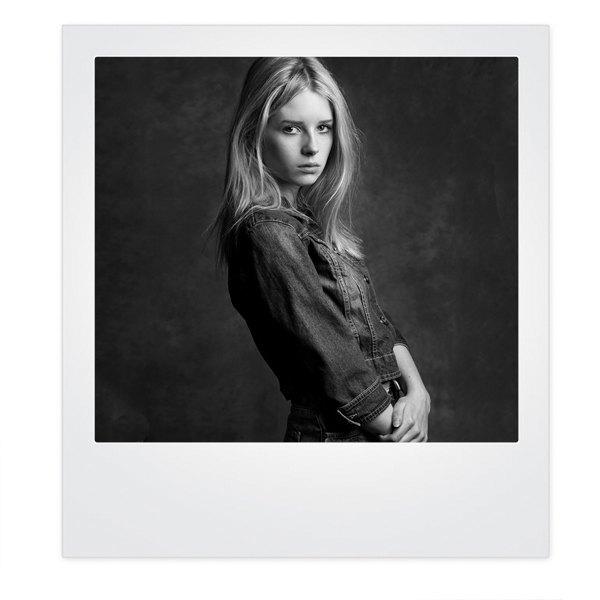 Langley Fox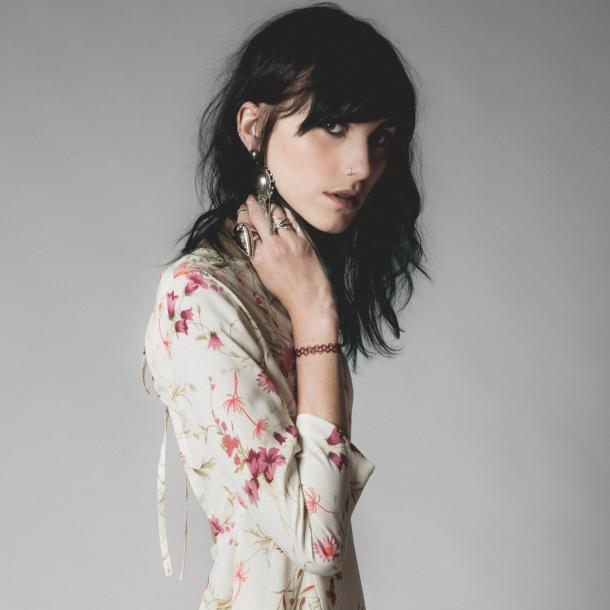 This girl - the younger sister of the famous American supermodel Drew Hemingway, granddaughter of the legendary writer and daughter of renowned actress and muse of Woody Allen. The rich pedigree clearly benefited from Langley, although it specifically changed her last name to blend in too with its known relatives. Langley Fox can also boast that it is a protégé of Grand Cathy - a girl who knew how to pull their models up to the lucrative contracts and surveys. On account of Langley - shows Marc Jacobs, Saint Laurent and Giles.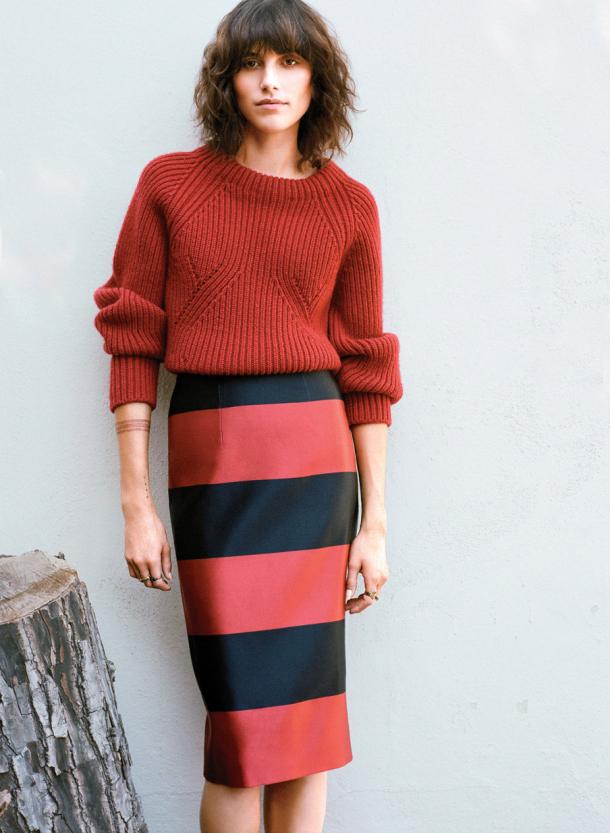 So success is not difficult to predict Langley - a spectacular appearance adds a lot of influential friends and the talent of the artist, which she showed during the filming of the video for Marc Jacobs Perfumes.
Cora Corre
The young granddaughter Vivienne Westwood is just beginning to show itself in the fashion horizon: on its account until February only one show in London and shooting for the magazine Love. Girls do not yet even on the site models.com, but it is unlikely it is too frustrating. When you've just graduated from high school, your grandmother - a symbol of British fashion, grandfather - former manager of Sex Pistols, and the parents are the founders of the famous lingerie brand Agent Provocateur, the whole world is open to you.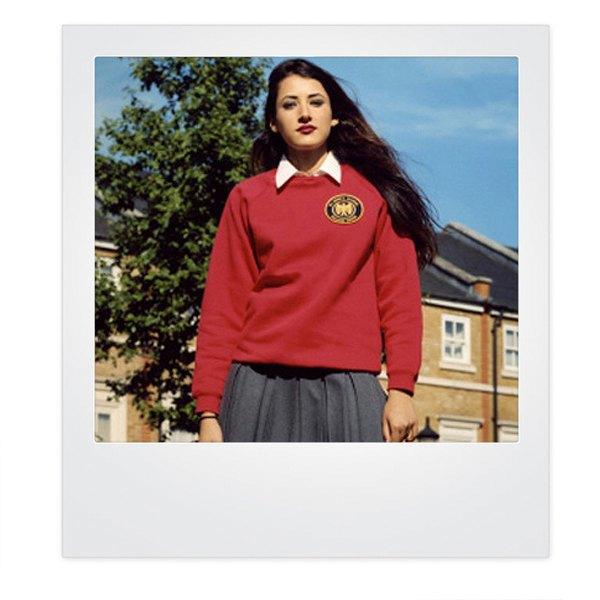 Riley Keough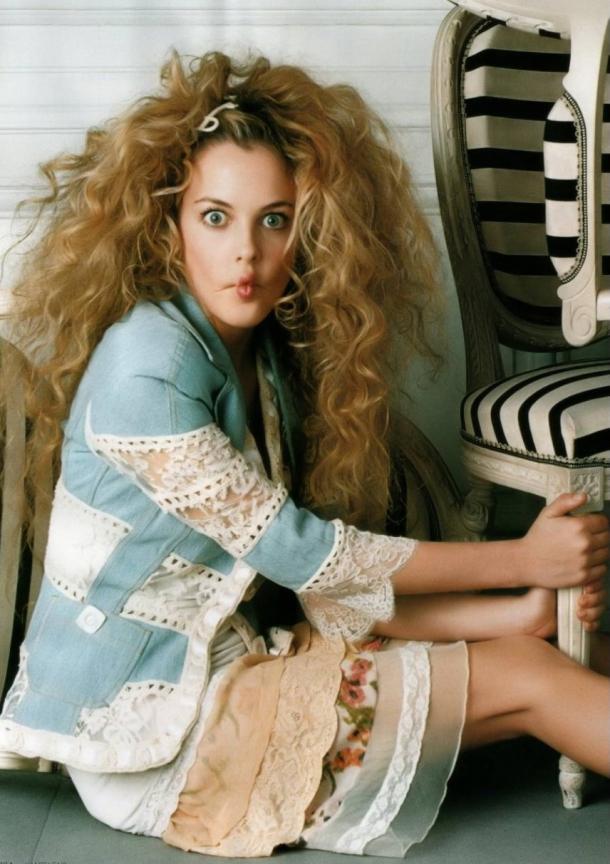 Riley - the granddaughter of Elvis Presley, Michael Jackson's step-daughter first and then Nicolas Cage, has attracted more attention since 2004. Then she appeared on the show Dolce & Gabbana, in 2005 - introduced the fragrance Miss Dior Chérie from Christian Dior. In general, her modeling career went pretty smoothly.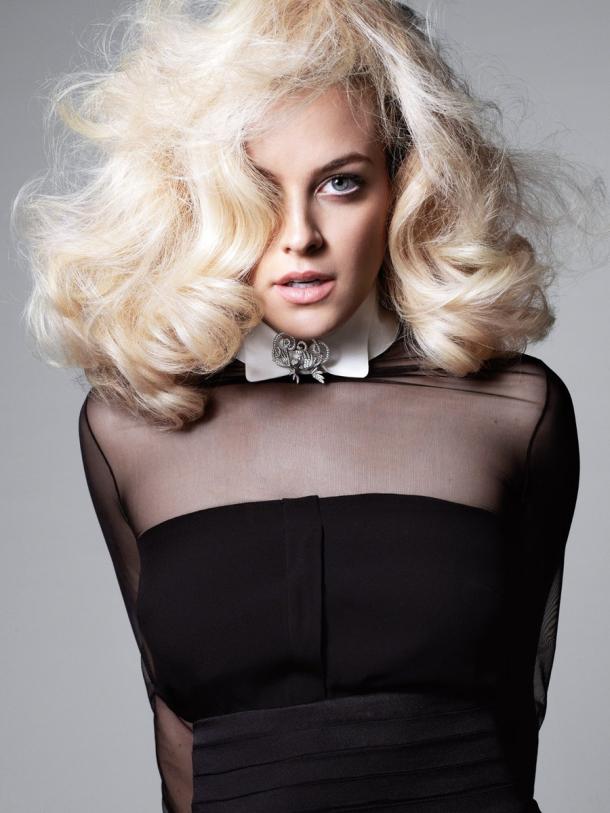 Riley had time to visit the person Mango, shoot for the magazine Love, US and Russian Vogue and Dazed & Confused, appear in an advertisement Lee Jeans ... A couple of years ago, she decided to get re actress and starred with Kristen Stewart and Dakota Fanning in the movie "Runaways." < br />
Georgia May Jagger
Daughters of Mick Jagger and Jerry Hall was simply intended to be a model. Genes and link popularity of the charismatic musician of our time and one of the most luxurious fashion models 70 simply could not fail. Today she occupies 24 place in the list of 50 best models, and comes in ratings of commercially successful models.
For the first time in Georgia lighted advertising Hudson Jeans in 2009, while she was only 17 years old. Now the model has a proven track record: a contract with cosmetics brand Rimmel, participated in the closing of the Olympic Games in London, shows for Fendi, Rag & Bone, Versace and Tom Ford, Miu Miu and company Sisley ... in February promising model was on the cover British Vogue. Craving for modeling business is clearly a family Jagger family - older sister Georgia, Elizabeth, also a model.