Russian Vogue magazine published an interesting project. Under this project, the Russian model, photographed with their favorite moms. As a result, in the frame proved to be Russian models, like the famous and beginners: Marina Linchuk, Sasha Luss, Ryabinkina Katya, Vlad Roslyakova Anna Martynova, Kusakina Nastya, Irina Nikolaeva, Anastasia Ivanova, Valerie Kaufman and Anna Selezneva. Roslyakova Vlad, Marina and Anna Selezneva Linchuk - the most successful and recognizable from subsidiaries. Catch up with them, Sasha Luss and Katya Ryabinkina. The rest - at the very beginning, but he, too, is developing very rapidly.
Linchuk Anna, 52, biznesvuman (mother Marina Linchuk): "A doctor or an actress, but the model? About this career for her daughter, and we did not think »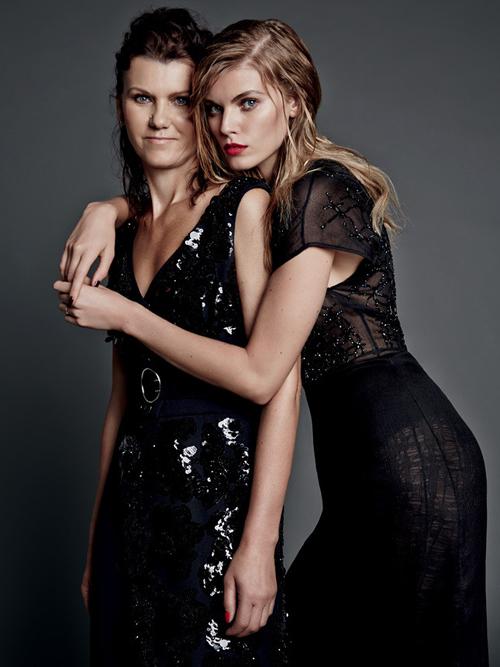 Maria Luss, 45, a gastroenterologist (female models Sasha Luss): "I wanted to have in this age Sasha felt the value of money. There is no standard scenario: school, college, party ».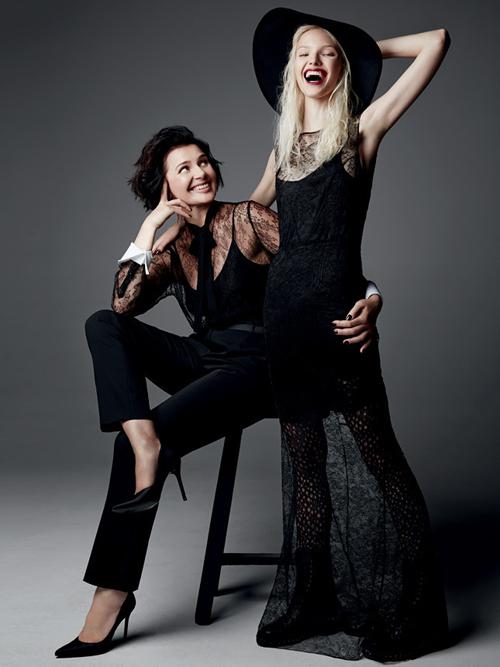 Ryabinkina Angelina, 50, manager of the hotel (mom Katie Ryabinkina model): "Kate - a continuation of me»
Marina Kaufman, 43, the manager's daughter, a model Valerie Kaufman, "Lera started working at a very young age, I was worried for her and began to accompany all trips. I with her everywhere - in France, Italy and Japan - and as an assistant and as a manager ».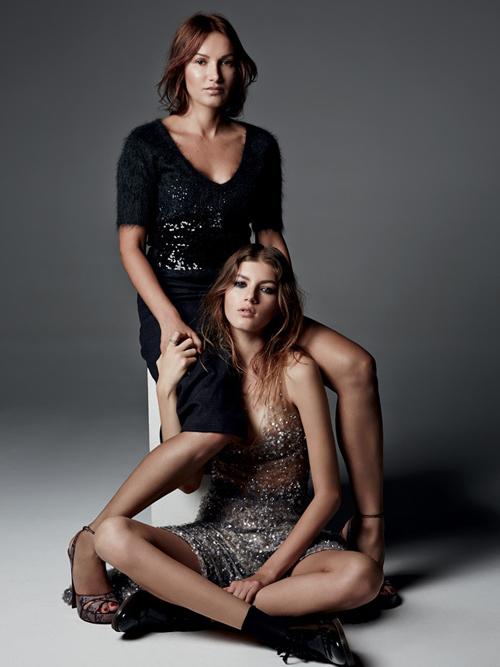 Yulia Martynova, 43, manager of the cellular company (mother model Anna Martynova): "She did this - clenching his teeth, goes to the goal. Do not cry, do not complain. I do not have a character of steel: Dior on display in Red Square, I was so nervous that during the release of Ani even turned away ».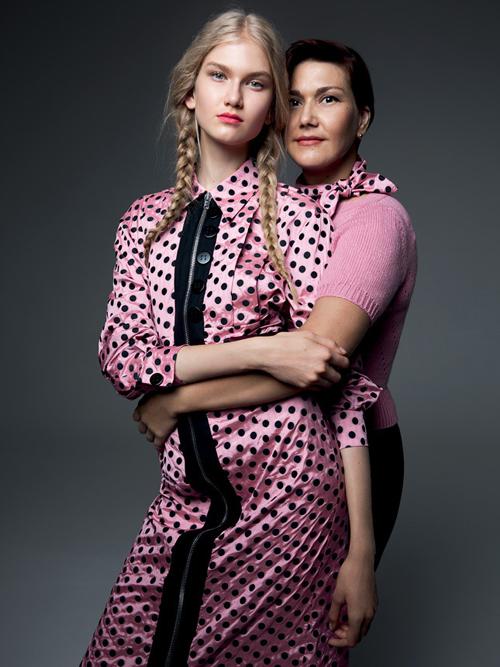 Kusakina Natalia, 37, military (female models Nasty Kusakin): "Miss daughter, who is in his native Penza couple of times a year. But to drive her around the world I can not - I work in the Penza Artillery School ».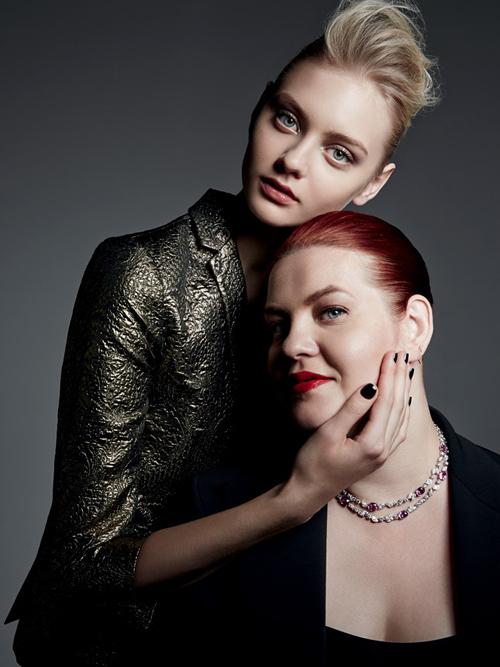 Tatyana Ivanova, 43, realtor (female model Anastasia Ivanova): "We plan College of Art in London»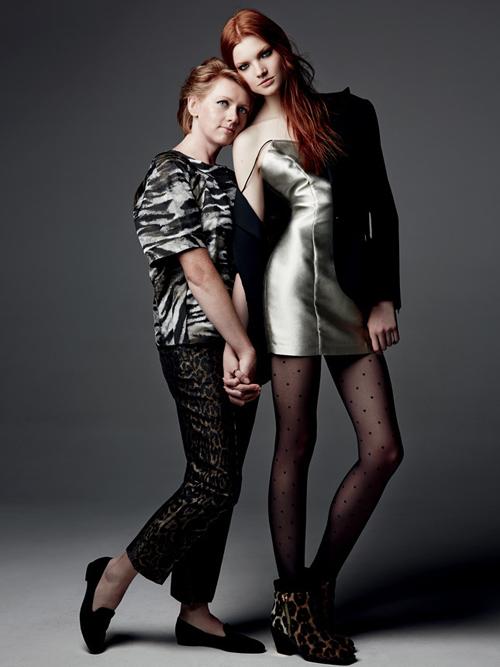 Marina Nikolaeva, accountant (female model Irina Nikolaeva): "I had to spend a couple of nights on the Internet to see what lives today's youth. Then they'd go, I was wondering with whom competes daughter, who starred in advertising »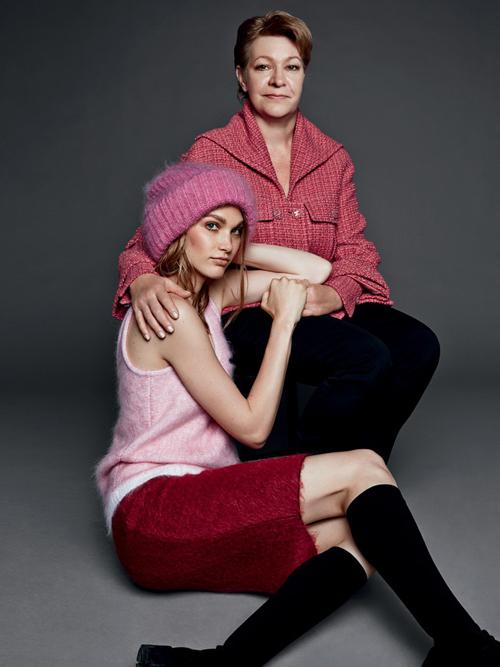 Roslyakova Olga, 45, the head nurse (female top model Vlada Roslyakova): "We brought Vlad love and tenderness, never been with her strict»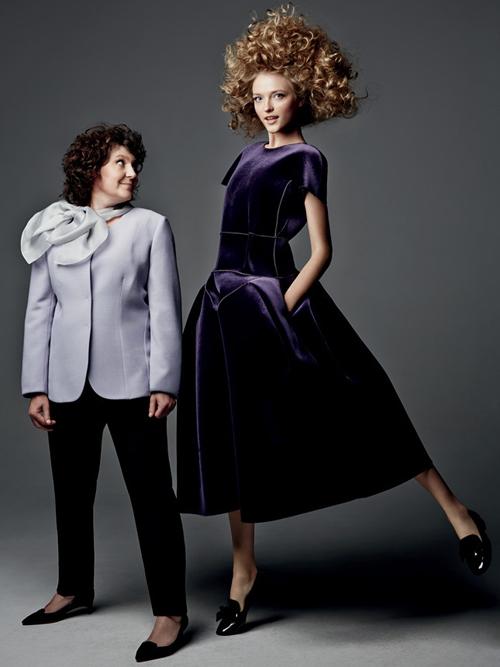 Karina Selezneva, 50, a teacher of Russian and literature (Mom top model Anna Selezneva) "I would like my mother to come to me in New York, but it needs to adjust to the school holidays. So I try to come to Moscow at any opportunity "- says Anna.