Just one year after the global crisis has affected the growth of Dubai, the city is so mired in debt that asks a six-month delay in the payment of invoices. This affected the global markets on Thursday and called into question the reputation of Dubai as a magnet for international investment.
The consequences were discovered and quickly spread to the whole world on Wednesday after the announcement that the main "engine" of Dubai «Dubai World» asked creditors to delay debt payments at $ 60 billion, at least until May. Branch of the company, the head of real estate, - «Nakheel», whose projects include the island in the Gulf of Mexico in the form of palm trees, took over part of the money due to banks, investment companies and developers.
In general, the state network called «Dubai Inc.» $ 80 billion in debt, and earlier this year, Emirates needed help neighbor Abu Dhabi - the capital of the United Arab Emirates. Dubai has become the biggest victim of the credit crisis a year ago. But its ruler, Sheikh Mohammed bin Rashid Al Maktoum constantly denies rumors of liquidity city-state.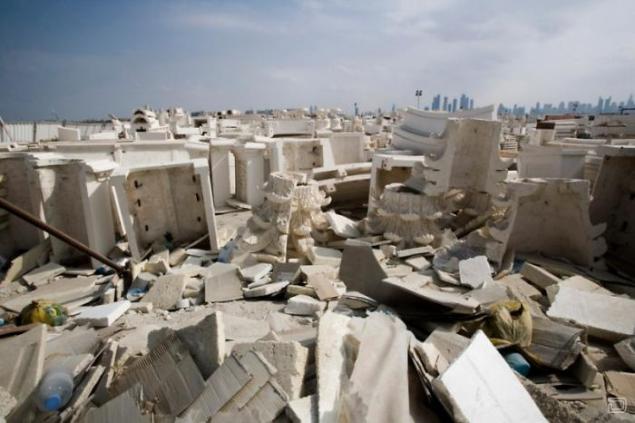 Questions about the debt he assured reporters two months ago that "we have everything in order," and that "we are not worried," without disclosing plans for economic recovery, if such plans existed at all.
And then, in November, he told Dubai critics to "shut up».
After months of denying the fact that the economic crisis is somehow touched the pathos of the city-state, the government of Dubai has shown signs of a struggle with the economic crisis. As a result, dozens of projects have been frozen, and there were mass layoffs.
Last week, Sheikh Mohammed fired several important members of the elite corporations Dubai and appointed to their positions of members of his family, including his two sons, one of whom is appointed heir of Mohammed.
1. Multi-family houses on an artificial island "Palm Jumeirah", also known as Palm Island, built by developer «Nakheel PJSC» in Dubai, United Arab Emirates, on Monday 30 November, 2009. Dubai's government says it does not guarantee the debt of the holding company gosudartsva «Dubai World», mired in debt of 59 million dollars, and that creditors must help it restructure. (Matilde Gattoni / Bloomberg)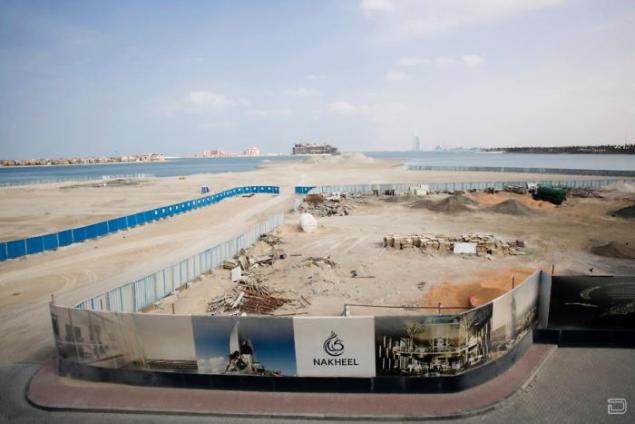 2. Place the construction company «Nakheel PJSC» artificial Palm Island in Dubai, United Arab Emirates, on Monday 30 November, 2009. (Matilde Gattoni / Bloomberg)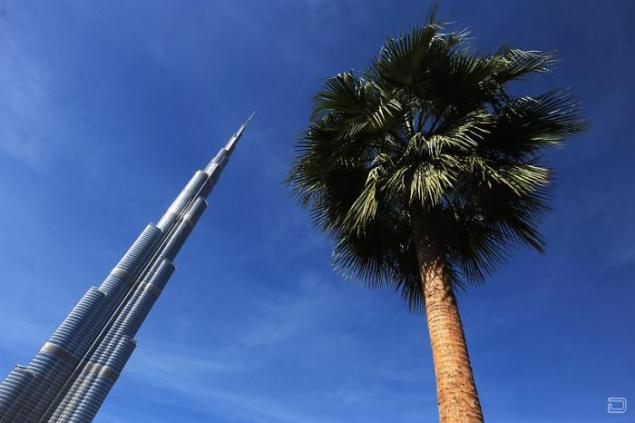 3. The tallest building in the world - Burg Dubai - 80 meters November 23, 2009 in Dubai, UAE. Dubai has requested a delay in the payment of the debt of 36 million pounds. Sheikh Mohammed bin Rashid Al Maktoum is currently in Abu Dhabi for talks aimed at a bail. (Photo by Mike Hewitt / Getty Images)