Tehnoliga search and purchase cheap airline tickets.
Author: I flew from Kiev to Dubai and back for 99 dollars, Bankgkok 399, and such examples have many. I know perfectly well that frequent travel are not synonymous with expensive. When traveling a long distance flight it is the lion's share of the budget travel.
In this article I will talk about how to find the most cost airline deals how to track stocks'll technology purchase tickets online, talk about airline travel, secrets choice of seats in the cabin and more.
And as a bonus, the best advice is ABSOLUTELY FREE to make a stop in the Maldives to swim in the turquoise Indian Ocean!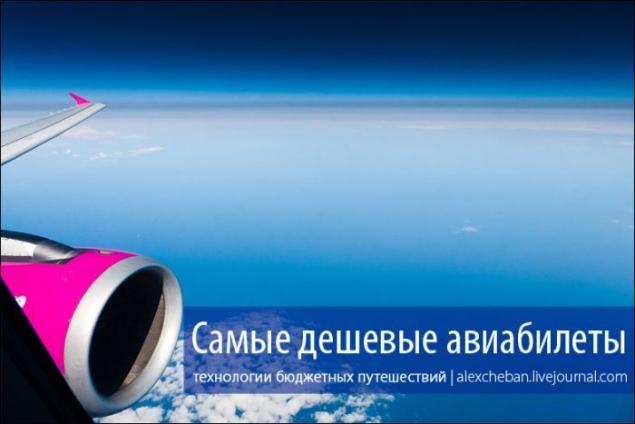 How to find out which airlines fly to / from the city you require?
Typically, planning a trip, I always come to the site of the airport, look there schedule, availability of additional services (for example find a spa and swimming pool at the airport in Dubai in the long dock, a terrific tour to Frankfurt airport), maps of terminals, how to get there in / airport, etc. On the site you can see a list of airlines that fly there, especially true for smaller airports, which mainly fly low cost airlines.
Here is an example Memmingen airport site, a former military air base in the south of Bavaria, now there are several flights flying WizzAir and Ryanair. The site airport marked the city which has a message.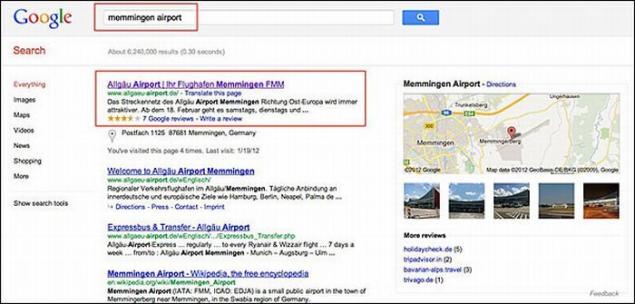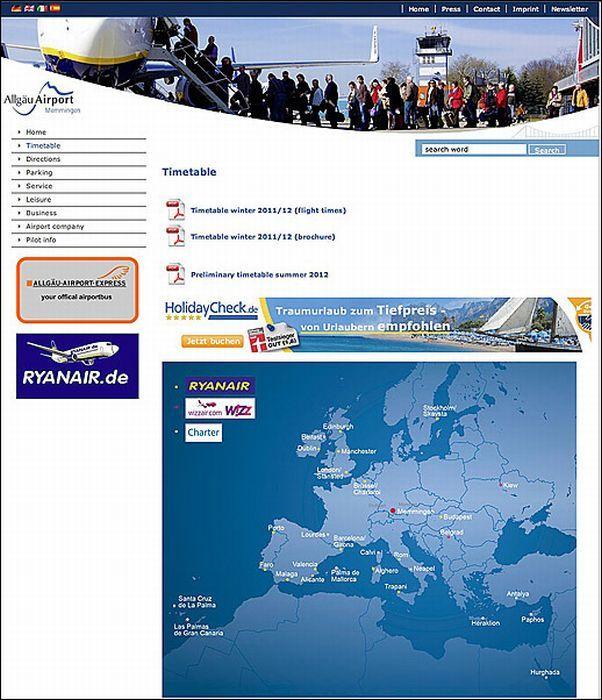 Page about the airport in Wikipedia, this way, in many cases even faster, for example, I want to know which airlines operate flights from Hong Kong to Singapore.
The advantage of this way of simplicity and clarity, I see all the airlines, I know where every flying from Hong Kong. Not all airlines are represented on aggregator sites to find flights.
en.wikipedia.org/wiki/Hong_Kong_International_Airport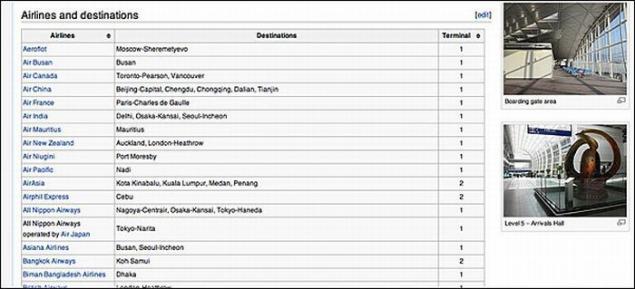 Airline's website, where there is a flight map.
Here, for example, the direction of WizzAir from Kiev: