Some pleasures are so expensive that the average person about them can only dream of.
In the world there was always plenty of opportunities to spend money. But that is listed below, will be able to spend only very wealthy people.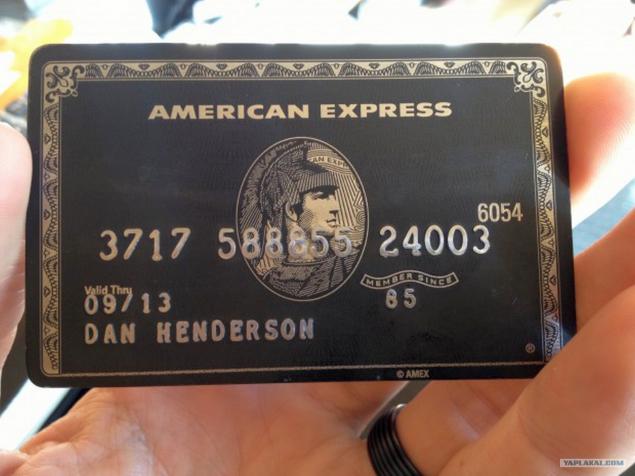 1. The exclusive (and expensive) restaurant in Ibiza, designed to challenge the senses
Have you ever heard of Sublimotion, the newest restaurant, which operates a Spanish chef Paco Roncero, and prices which start from 2015 USD per person? The restaurant is located in Ibiza, in the Hard Rock Hotel. In part, this fine-dining restaurant and part theater, which, according to the owners, visitors will be transported into another world.
Those who have been in Sublimotion, told that they had to go up somewhere in a strange freight elevator. Then they got into a rectangular windowless room with a high ceiling. In the room there was nothing except standing in the middle of the common dining table with neon lights. Table and wall in this room serve as original canvas for elaborate artistic productions.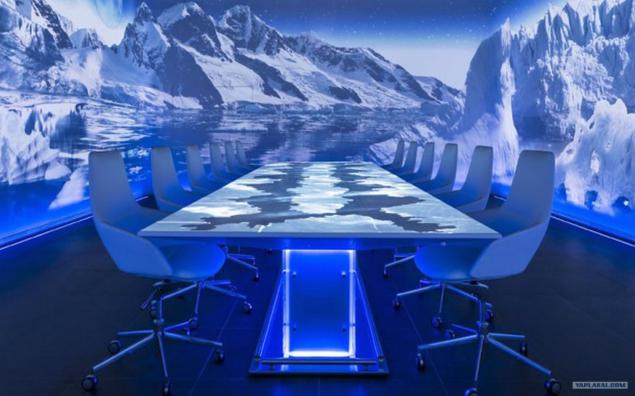 The food served there is also very original. One journalist from the Daily Mail describes her experience as:
"We ourselves have made them a cocktail" Bloody Mary ", using for this purpose the tube brought by us in a giant book. It came complete with bread olive oil, frozen with liquid nitrogen and tomato, chopped very unusual. My favorite dish was the sweet dessert served on a special turntable whose rotation gradually slowed down so much that it became possible to eat dessert ».
Food from 20 dishes - that's not all. Room temperature, humidity, and even smells vary to match each food served. Changes and musical accompaniment.
2. Travel, covering 150 countries within 2 years
When online VeryFirstTo.com released festive holiday ticket to $ 1 million, they did not expect that someone will buy it. Offer afforded the opportunity to visit each of the sites included in the UNESCO World Heritage List. However, they were pleasantly surprised when an anonymous student from China bought a ticket.
His journey will take a total of 2 years, as the visit will have more than 150 countries. A student with a bunch of free time and the money will stay in the most luxurious hotels, which are booked at the time of the trip.
Despite the fact that their phone is not ringing off the hook wanting to, representatives of the site is still reported that they received at least 15 requests for the purchase of vouchers. They did not say a word about whether they will continue this practice. Although, if it proves profitable, then why not?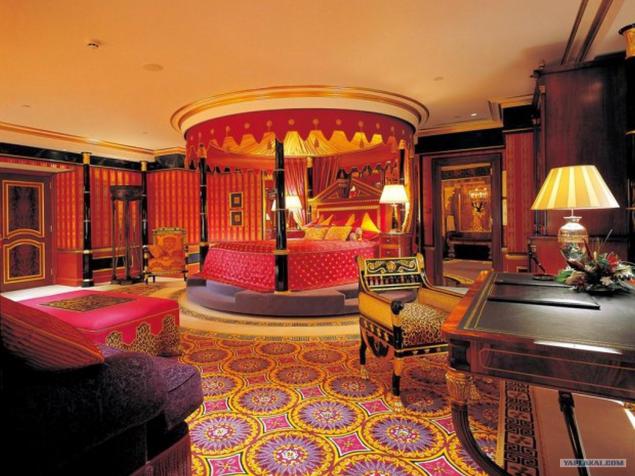 3. The hotel room costing 83,000 dollars per night
Royal Penthouse, located in the President Wilson Hotel in Geneva, and worth 83,000 dollars per night, is considered the largest and most luxurious suite in the world. Located on the top floor, this penthouse is more like a permanent residence than a temporary stopping place. 12 bedrooms, 12 marble bathrooms and a large terrace with spectacular views of the Alps can be yours, so you can enjoy them. The room has every imaginable convenience, there is a huge TV with a powerful sound system, there is a piano company Steinway, a pool table and a small gym.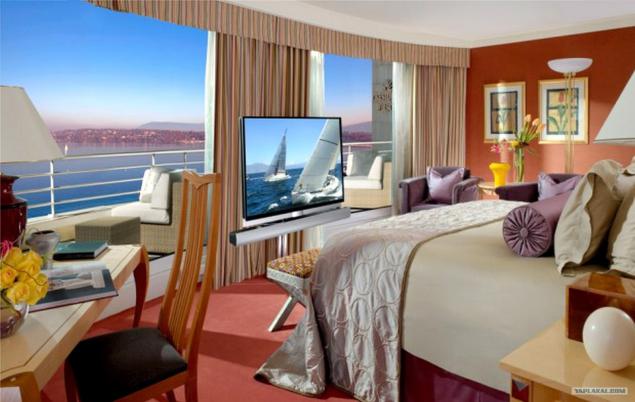 The room combines luxury and the highest level of security and confidentiality: it bulletproof windows and a separate elevator for guests to immediately get into luxury apartments. VIP-persons traveling alone, the hotel can provide the complete disposal of own staff: butler, chef and personal assistant.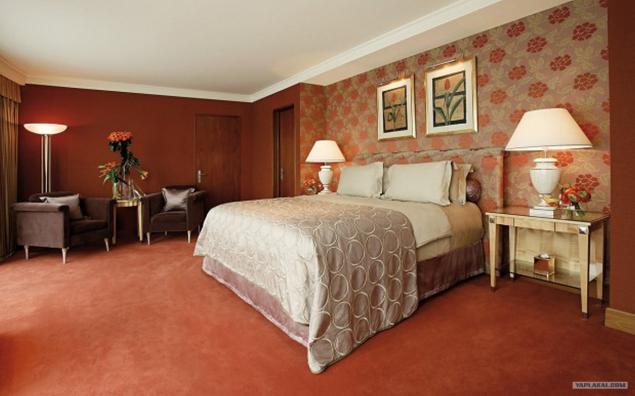 4. A bottle of wine, which is attached to the vineyards and cellars inspection
Consider yourself a wine connoisseur? Well, to get to the most expensive in the world of wine bottles, will have to fly to Dubai, and visit a wine shop Le Clos, who is in the third terminal of Dubai International Airport. Once there, you can buy a bottle of Chateau Margaux 2009 at a price of 195,000 dollars.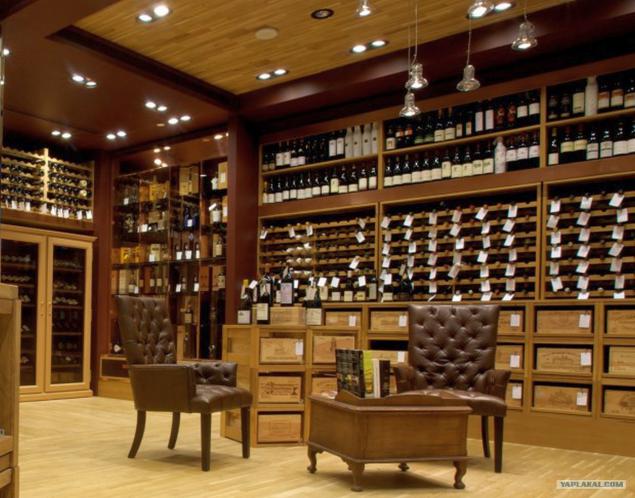 Together with 12 liters of excellent wine in a case of oak, you get a flight to France first class to be in the winery Chateau Margaux, and take a tour of the vineyards and wine cellars. Also you can visit at a gala dinner hosted by director Paul Pontarlier.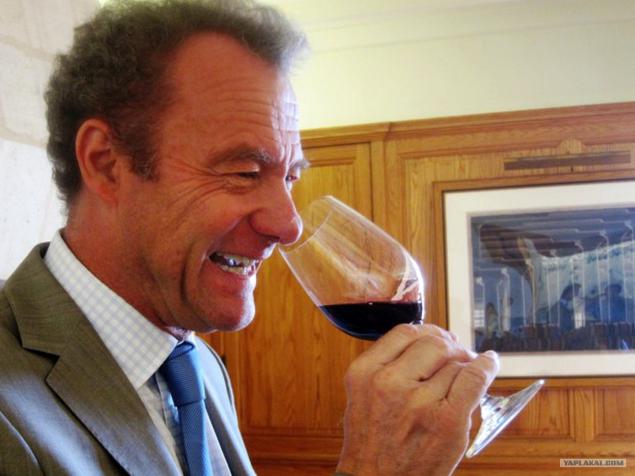 5. Island in Fiji, available only for private groups and events
To arrange a private party the most worth visiting Laukalu, one of the islands of Fiji, which can be rented entirely to spend on it a private event. Rent the island, which can accommodate 72 people, and on which there is a 24 tropical villas with pools, will cost $ 150,000 per night, with rent will have a minimum of 5 nights.
All food and beverages (including champagne, house wines, other drinks) come with five bars and restaurants of the island, in which leading international chefs can adapt on request any themed menu. Also in the set of activities may be included traditional holiday in Fiji, with local dances and songs.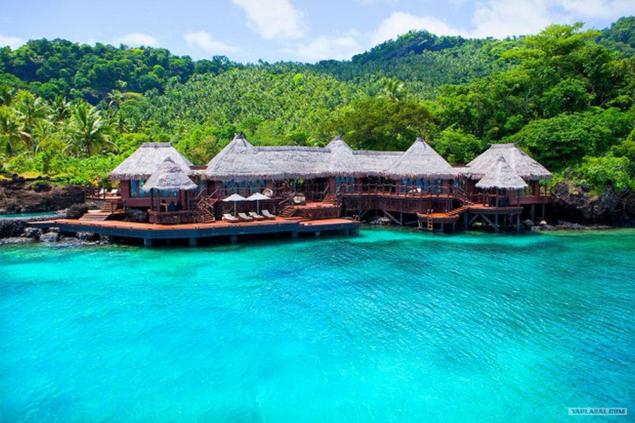 All guests receive 90 minutes of free spa also has other activities, from golf to 18 holes of traditional local crafts, including cooking, making local soap, basket weaving and wood carving.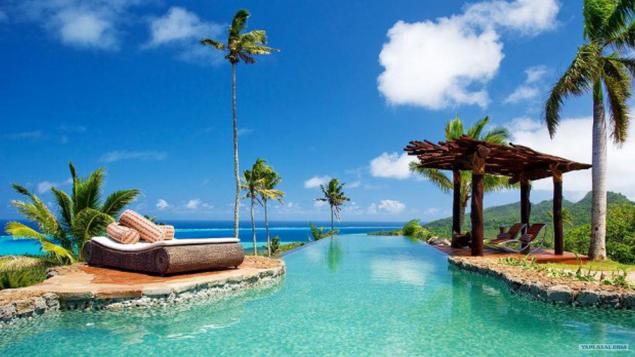 6. Card American Express Centurion
Card American Express Centurion appeared in the late '90s, for the needs of the wealthy consumer segment. In order to become a holder of such a card, you have to meet the strict requirements of American Express. To begin, it should be borne in financial assets of not less than 16, $ 3 million. Also need to make an annual service charge cards in the amount of $ 2,500 and an initial fee of $ 7,500.
Holders "Centurion" - the richest people in the world, their purchasing power is limited only by their imagination. According to reports, the largest purchase made using the card, was a private jet worth $ 52 million. Bought this plane of Swedish millionaire Viktor.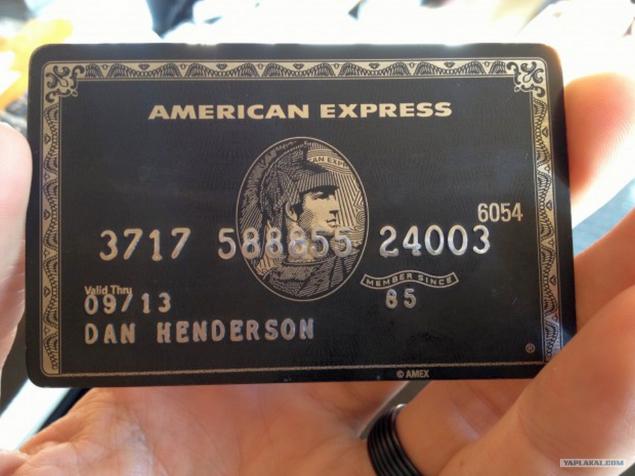 7. Air ticket, to which was attached to the suite Airbus A380
What can you get by buying the most expensive in the world ticket? Writer and traveler Derek Lowe decided to cash their years of accumulated "bonus miles", and bought a ticket for the Airbus A380 for $ 23,000.
Lowe was flying from Singapore to New York in a luxury room, located on the Airbus A380 of Singapore Airlines, and from the very beginning of his journey was seen as a VIP-passenger.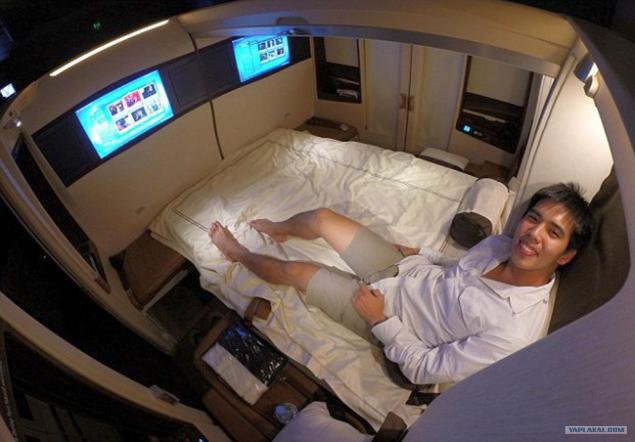 Upon entering the airport of Singapore, he was held in the hall of registration for first-class passengers flying in a private apartment. This hall he described as "a large lobby of the hotel, which even had a captain who was carrying your luggage." He was taken to a special room called the "private room," What are the assurances of the staff, "was much better than just a first class».
In the "private room," he filed a number of delicacies, and when he was ready to take on the plane, he was immediately escorted to the suite, which offered a glass of champagne "Dom Perignon".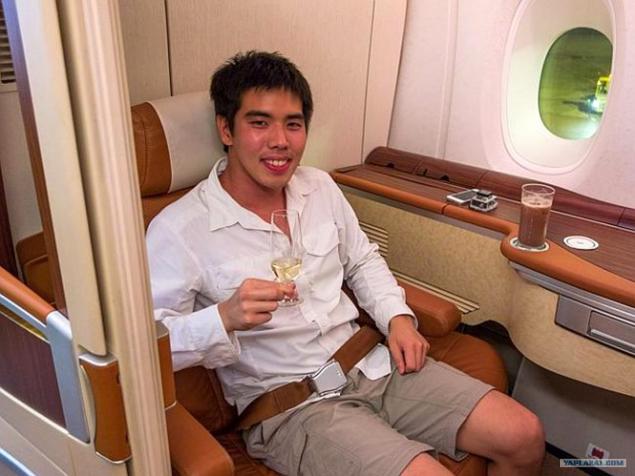 The room showed a single bed, which could be easily converted into a double bed, large TV, bedside tables and leather chair handmade from Poltrona Frau. During the flight, Lowe offered pajamas Givenchy, slippers, pillows and blankets, gourmet coffee and a large platter with lobster. Even in his possession were from a Bose headphones and toiletries from Salvatore Ferragamo.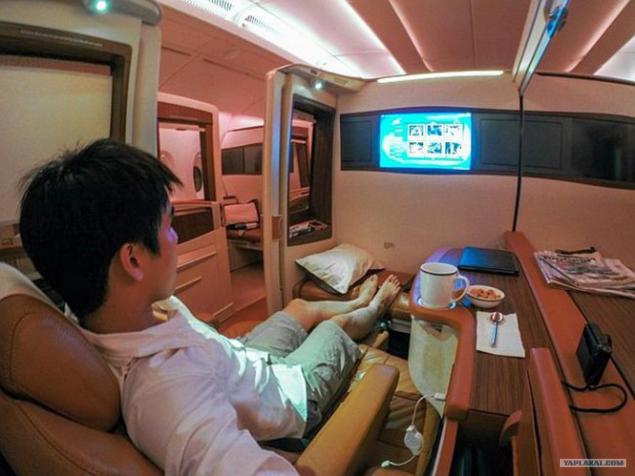 8. Temporary tattoo consisting of 612 diamonds
Tattoos are now the rule rather than the exception. They are made by people of different ages and social status. How much it will cost depends on the size and complexity of implementation. In 2010, the South African company Shimansky unveiled the most expensive in the world tattoo. The tattoo, which is estimated at 924,000 dollars, was demonstrated international model Minki van der Uestuizen. She wore diamonds 612 ideal Shimansky, each of which was weighed in at half a carat. They are attached to the skin of a special water-based adhesive.
Stunning Diamond Tattoo obstruct the movement, but fortunately, it was not constant. And her presentation was so successful that now appeared Shimansky plans regularly create these tattoos for wealthy clients.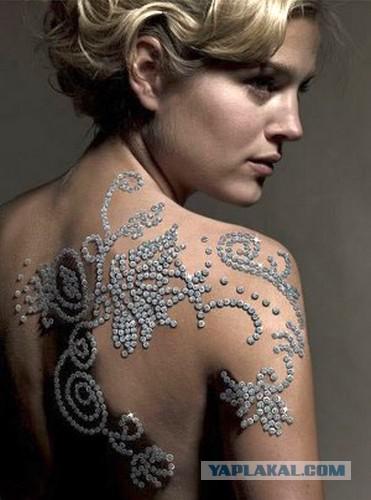 9. World's most expensive penthouse
When constructed in Monaco Tower Odeon Tower is completed, its height is 170 meters, and it will be the most expensive apartment in the world under the name Sky Penthouse. Purchase it will be for $ 400 million (which is two times higher than the cost of the last penthouse in London, which is said to have been sold for 223 million dollars).
What can you get for $ 400 million?
The flat will be 3,500 square meters, which will be spread over five levels. At each level there is a kitchen and a waterslide that runs from the dance floor to the pool on the wide terrace and lots of other amenities.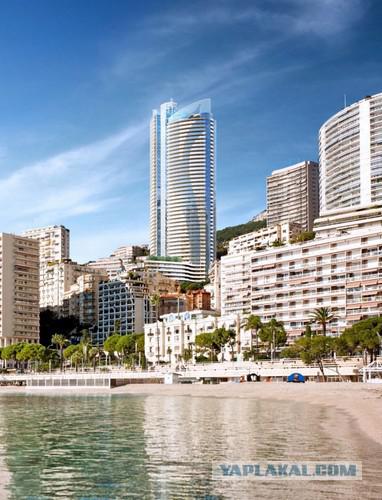 10. Luxury Cruise, covering 49 ports for 115 days
Silversea Cruises is almost a world tour. Begins the most expensive in the world cruise in Los Angeles, and if you are a wealthy traveler with an income greater than the GDP of some small countries, for 115 days, you can visit 49 ports. It will be possible to go to Tahiti, Australia, Bali, Hong Kong, Vietnam, Thailand, Malaysia, Zanzibar, the Maldives, Madagascar, South Africa. The journey ends at the port of Lauderdale. Price? 346500 dollars.
Source