Dubai - one of the most beautiful and modern cities in the world, we have the opportunity to appreciate its beauty from a bird's flight.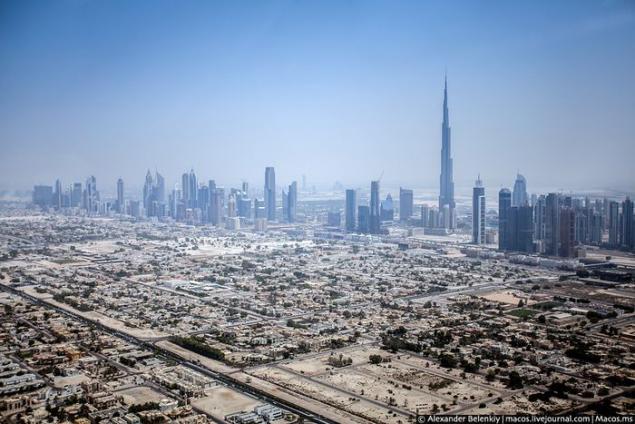 A few days ago fate brought me to the United Arab Emirates. Technically, I'm here for the third time, but in July, I have been here only a span of the Seychelles and back. Now it's time to get acquainted with the country closer: the travel agency "Natalie Tours" invited me and another half dozen bloggers know better this hot corner of the Arab world in the Persian Gulf. Emirates are gaining popularity among Russian tourists, partly because our people can pronounce the word in any state of the United Arab Emirates :)
A five-day trip schedule is very tight, so this time I already depart from the usual format of travel writing and soon will publish thematic reports. Today we will explore the city-emirate of Dubai with altitude helicopter.
1. One of the areas with sightseeing helicopters located at the famous Atlantis hotel, on the edge of an artificial project "Palma". Surely these names have become familiar and explain that it is not necessary, projects are actually immense: the islands that hotel.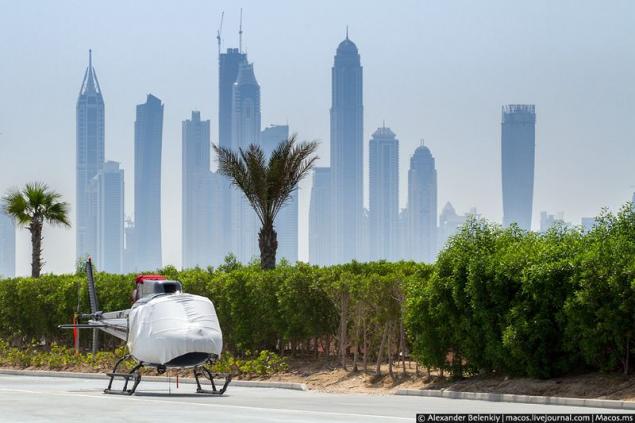 2. We take off over the area around the hotel and sharply Gaining Altitude: path lies to the city center and Dubai's skyscrapers.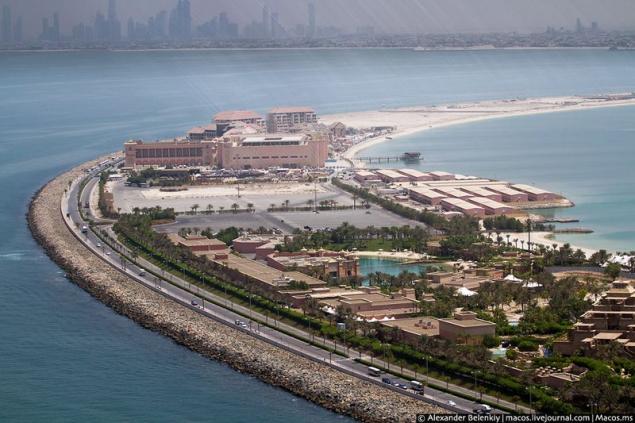 3. The city of Dubai (in fact, almost everything in the country) is built on the classic American pattern: Downtown Business Center, with skyscrapers and wide stretches of residential neighborhoods with private homes of one or two floors.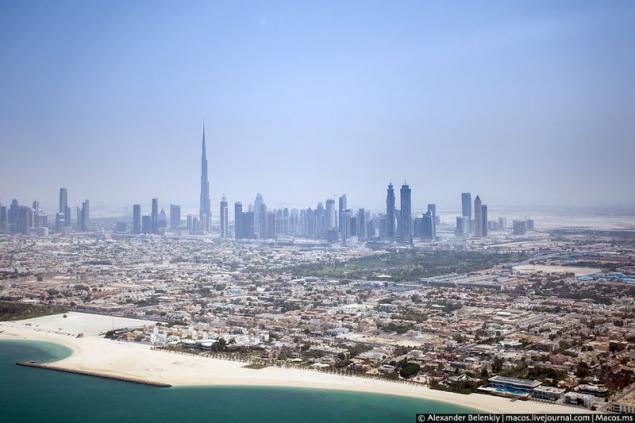 4. Most dubaytsev prefer to live in private villas and townhouses: the difference is that the townhouses are built on a single project and are "wall-to-wall", houses are separated from each other. Houses are large and comfortable, it has everything inside. you need a modern man, even parking for several cars. That's only in contrast to America, like fences are almost like we have in the country, so that this fence was higher pomassivnee yes! Arabs generally quite secretive in matters of private life, including the neighbors. By the way, here are a few Arabs themselves: vosmimilionnogo population of only 950,000 Emirates make local people. Less than a million citizens in the seven million foreigners from around the world who work here.