Everyone has photos of old cracked long ago. In the Scottish artist Paul Kyappe (Paul Chiappe) such photographs a suitcase.
They, as well as old postcards, newspapers and books, purchased in antique stores and at online auctions, are a source of inspiration, it delivers new images for creativity.
Paul Kyappe - famous author of a photorealistic paintings, his work is impressive not only for those that like as two drops of water to the original, but its small size.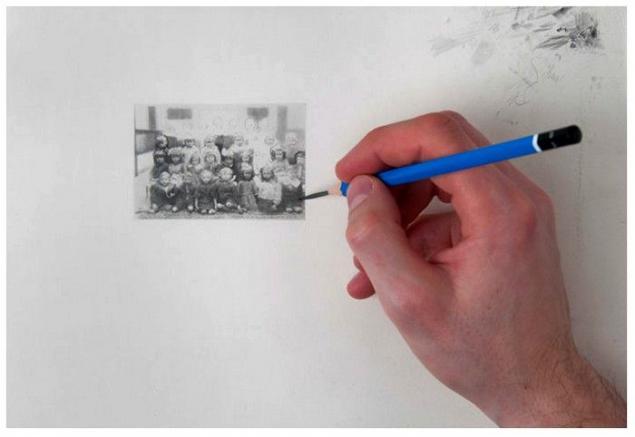 Pencil and paper, charcoal and airbrush sometimes, that's all that ingenuous database tool that manages the artist. It is enough, and this minimum, to shock the audience with his mastery of jewelry work that can be considered in detail except that the setting before the eyes of a magnifying glass. Pictures of the artist are so small that a person of his character gets a size of about 1 mm, not to mention a small detail. And these people in the picture can accommodate up to a few dozen.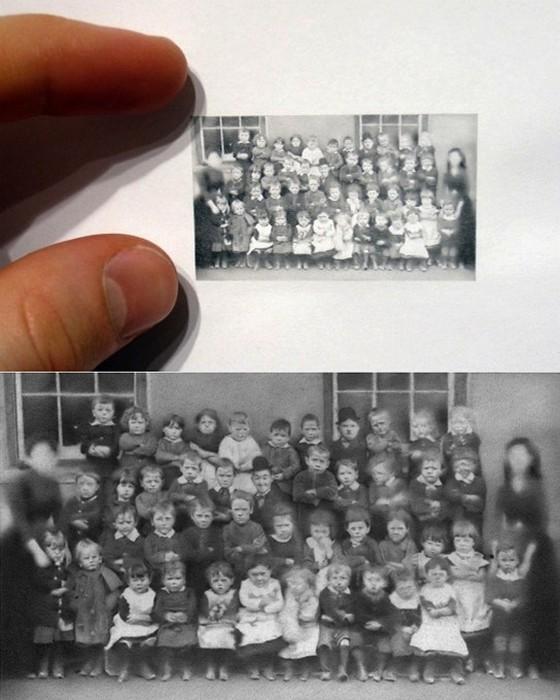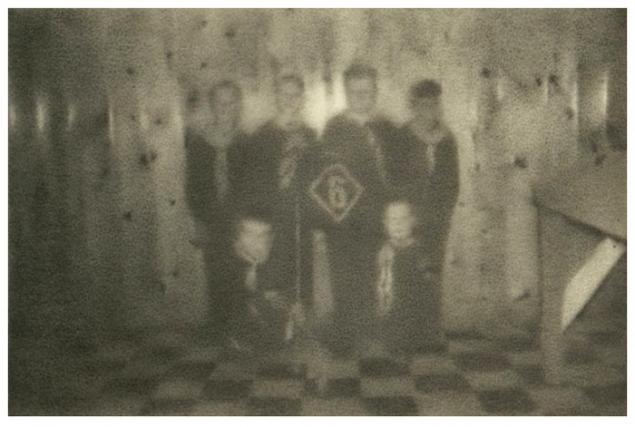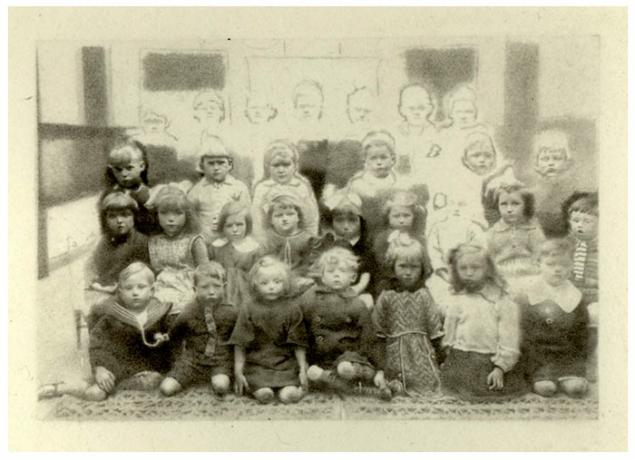 Draw pencil Gender Kyappe began back in elementary school, and has always sought to ensure that does not just draw and copy an object or object that served as kind. Then he received the corresponding art education, and developed his talent as a "man-scanner", which could be transferred to the paper drawing, text or photo to within one to one. Of course, this process is very time-consuming and lengthy. Often one picture takes about three months, and sometimes more, depending on the complexity of the image, the number of parts, as well as their size. The artist works on a drawing with bated breath in the literal sense of the word. This is a necessary precaution to avoid shaking the hand and not to accidentally blow out the tiny piece of paper from the desktop. Because the creation of a single photo-picture moves very slowly.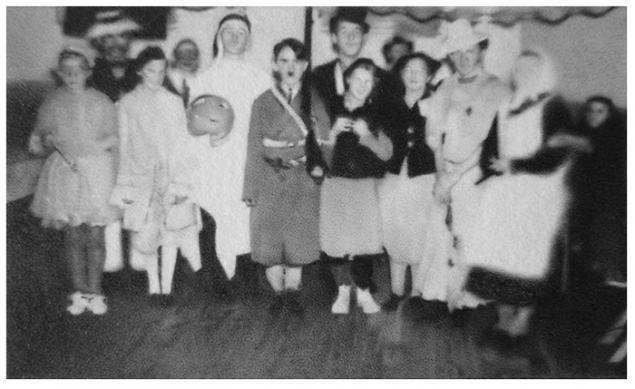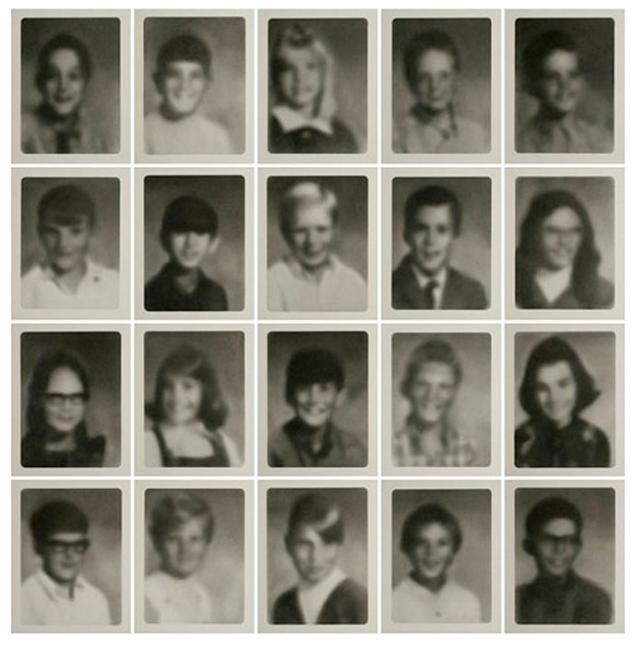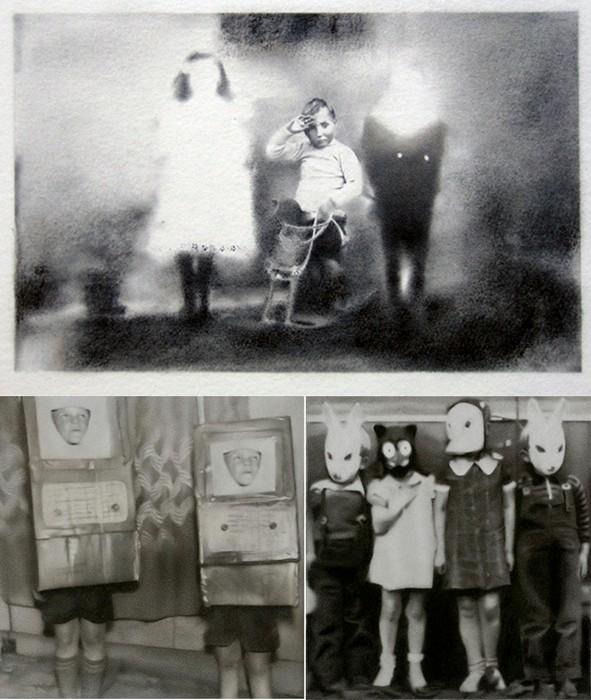 Paul Kyappe lives and works in Edinburgh, where he often held his solo exhibitions. See an amazing photo-realistic miniatures of the author may be on its website.
Source:
www.paulchiappe.co.uk