Grey Melbourne (Australia) promotes social organization WorkSafe Victoria, fighting for safe trud.Kampaniya designed to convince young workers longer asking and seek help until it is too late.
In general, the campaign follows the message Canadian organization WSIB, which also uses shocking methods, demonstrating injured people.
Translation: "I was new and was afraid to ask '.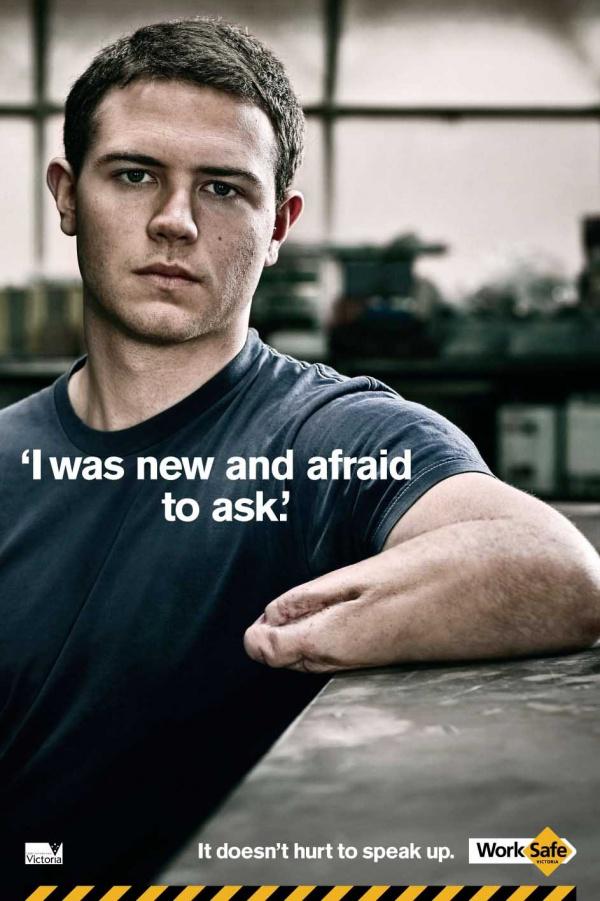 'I think that would look silly if I ask again'
'I thought I do not touch'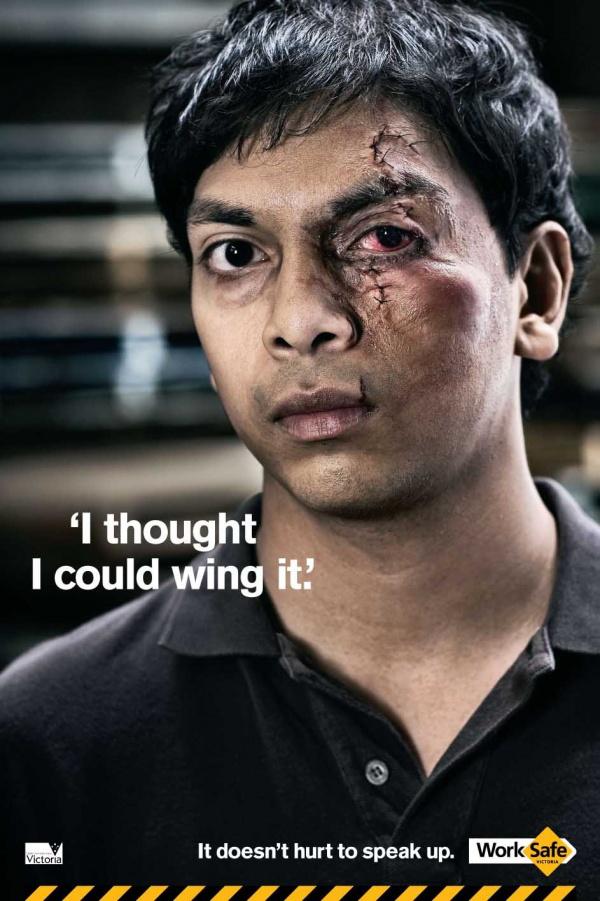 Also see: Not for the faint of heart. The most terrible and shocking PSAs.
via / kreativnyj_obzor / 2007/09/03/20018 /