In addition more than once mentioned problems of the Russian advertising, we have one more - an understanding of the target auditorii.V creative brief often does not contain anything other than the socio-demographic indicators and vague characteristics. Also, there is a postscript about the conditions in which the collective image of the schematic can consume the advertised product.
Because of incorrect segmentation, "ceiling" ideas and desires to grasp the immensity of our advertising is most often not possible to see real people, but only the embodiment of the wording of the briefs. The same schematic, average and has no relation to real life.
Site systematized the brightest of featureless advertising types and offers to discuss this issue. Where does this idea of ​​the target audience and what actually works better, normal people as heroes or plastic advertising castrati?
Family
The ad: An average family of Russian TV commercial made of celluloid. Always full - Mom, Dad, kids. A boy and a girl, a boy often older. Sometimes idyllic picture is complemented by a sweet mother-in-law. Everyone is always smiling, completely satisfied with each other and their plastic being. The apartment is a family with a cup full of the latest repair and perfect order. The focus is lavishly set table, behind which sit the whole family. Family deliberately dressed simply - in catalogs Quelle. Men in shirts or polo shirts, women in elegant dresses and suits, children in new and clean.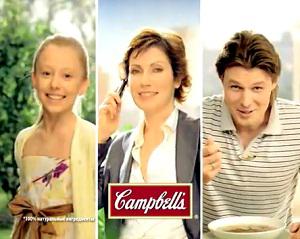 Besides the fact that this screenshot illustrates the classic advertising family, it also illustrates the gender bias prevailing in the country: a woman working successfully, successful man is eating.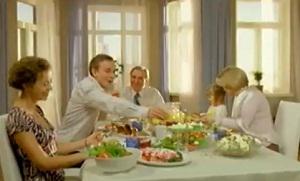 That's grandparents in a perfectly clean house for a richly laid table. The relationship between all members of the family are good Etalon.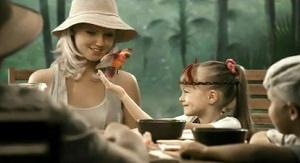 On the faces of the mothers is never written, fatigue, and they look as if in between cooking and raising children are shot in Maxim.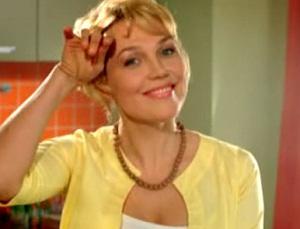 Occasionally tired women do occur, but they are always satisfied with their fatigue.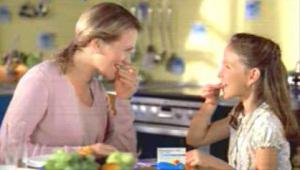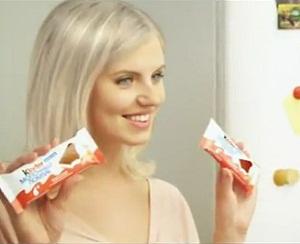 That would currently have children, they should be required to demonstrate with an enthusiastic smile.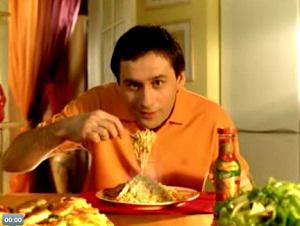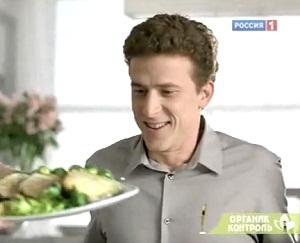 One of the prerequisites for a perfect family movie also is idiotic expression head of the family when the wife confronts him with a dinner plate.

In life: The most striking and so far unsurpassed model of normal human family is the family in an advertisement Diana (juice "My Family"). People with individual character, is not without flaws, but with humor to them related. The interiors of apartments and villas most common.

It is also found in normal families advertisements IKEA.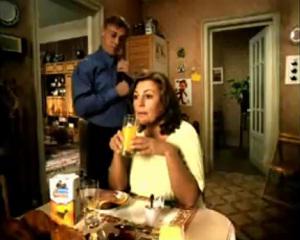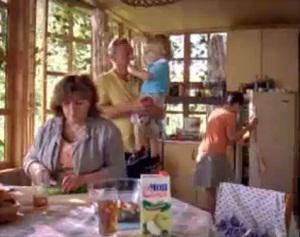 Students and molodezhMolodezh in advertising almost never occupied anything but rest, annealing, and all sorts of parties. Sometimes, in the usual video shows a young man with problems that suddenly resolved thanks to the advertised product, and it immediately begins to uncontrollably hang out and rip. Study and work is also associated with fun. Advertising strictly declares easy view of life in which difficulties disappear by themselves or miracle.

As for appearance, it is fair to note, the heroes of advertising for students is not always a "picture", and clothes clients and creative people to choose more or less corresponds to what is youth. Probably largely because the creators themselves en masse in our country far removed from that age.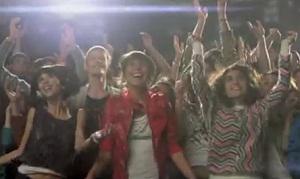 We relax and have fun.




Learning and fun.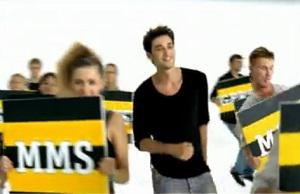 Just have fun.

Problem. Associated with boredom and laziness. Is solvable by means of lemonade.

Young 30+ If the brief target audience is referred to as "young people under the age of 35 years old, self-assured, with an active lifestyle," and so on, there is no doubt that we will get over-confident characters who, as well as other embodiments of target-groups, endlessly smiling, busy career, live at high speed, and they are always in need of Internet and chocolate. In addition, they are prone to impulsive actions and are not always able to make logical decisions.

As for appearance, it is - traditionally - perfect and perfectly fit into the framework of the dress code just about any company. That is emasculated and faceless. Women prefer blondes.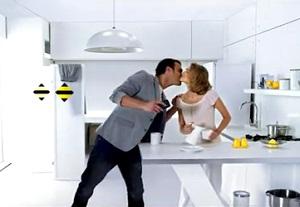 High-tech kitchen and a beautiful woman on it - the ultimate dream of any man of 30 years.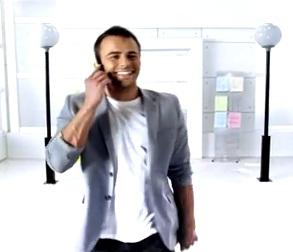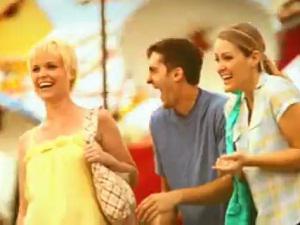 Hollywood smile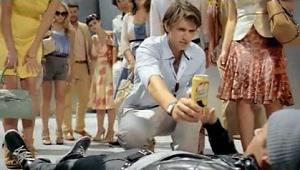 Unnatural behavior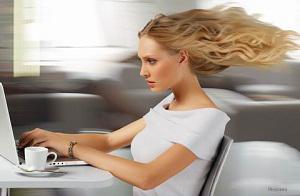 The embodiment of the modern girl

Lovers parySamym touching and romantic way couples are attacking spectators in advertising of sweets and coffee. Those young people 30+, but with far more sugary and sublime, characteristic of the people do not in real life. In contrast to the "students" they never laugh and never at parties. These people - the intermediate stage between tusuyuscheysya eternal youth and sickly sweet family.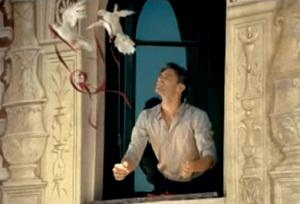 Men in advertising about love very romantic.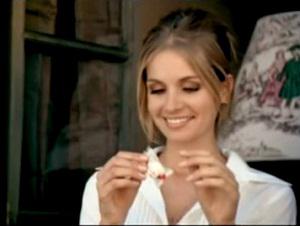 As a woman, of course.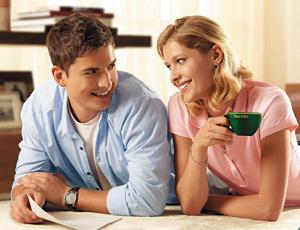 They all have an ideal relationship, consisting in a knowing smile and gentle eyes.

Macho and modeliEtot type - not so much the target audience, as the embodiment of what the movie should seek audience. Beautiful life, perfect body, perfect climate and the endless enjoyment of life.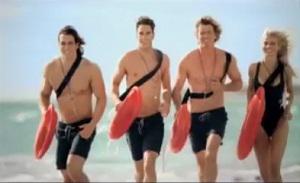 EkspertyGlavnoe means of persuasion absolutely all consumers, from children to pensioners. It is believed that the overwhelming majority of consumers of FMCG and food completely trust people in white coats, uttering the words with a kind intelligent, understanding and self-view.

Strict and responsible opinion, long title of the mini-laboratory is at hand, and - optionally - Pointer to the board. At the end of the rollers as the experts on the team show that nothing human is alien to them, and they are the same as we are.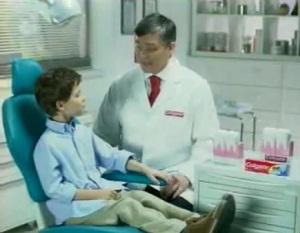 Dentists - favorite experts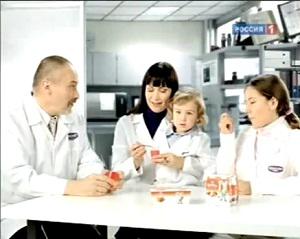 In second place - nutritionists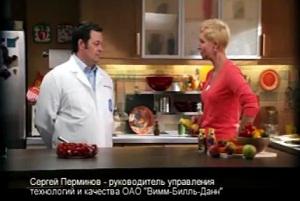 And they are not shy to come to your home, to prove conclusively the benefits and quality of the product.

See also 10 favorite tricks of the Russian advertising and main problems of the Russian advertising

via / articles / reklama-takaya-reklama-152905 /