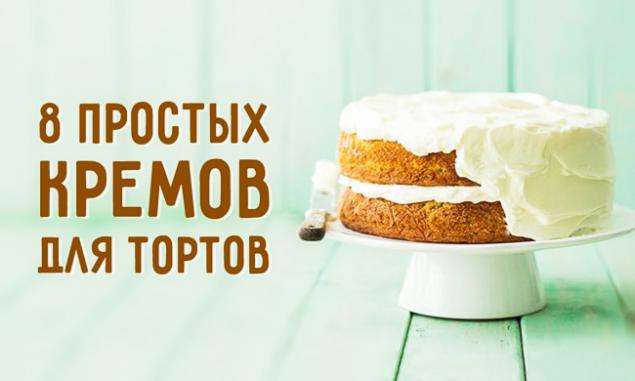 8 These creams give any dessert special taste and savor. And their cooking does not take a lot of time and effort. Checked
Website


Classic custard You will need:

500 ml milk 200 g sugar 1 h. liter. vanilla 50 g flour 4 egg yolks Preparation:

Egg yolks with sugar, vanilla and flour until smooth. Bring the milk to a boil. Pour the hot milk into the egg mass and mix. The resulting mass is put on fire and cook until thick.



Cream Oil Universal You will need:

1 pack of butter 4 eggs 1 cup sugar 100 g of powdered sugar a pinch of vanilla < / Preparation:

In a saucepan with a thick bottom break eggs. Mix them with the sugar. Put on the fire, stirring constantly, not to deviate from the plate. When a thick mass, remove from heat. Stir the mass, wait for cool down. Beat the butter in a bowl with sugar. Add the egg mixture to the oil. And a pinch of vanilla to taste. Store in the refrigerator, spread on cooled cake layers only.











Cream with condensed milk and eggs You will need:


200 g butter 100 g of condensed milk 2 egg yolks a pinch of vanilla liqueur or 30-50 g < / Preparation:

Beat softened butter with condensed milk. Continuing to whisk, gradually add the egg yolks. To add the vanilla flavor, or other spices, is also suitable liqueur.



The cream of condensed milk and butter You will need:


1 can of condensed milk 1 pack of butter Preparation:

Beat the butter and milk until smooth. The oil should be at room temperature. Cool cream.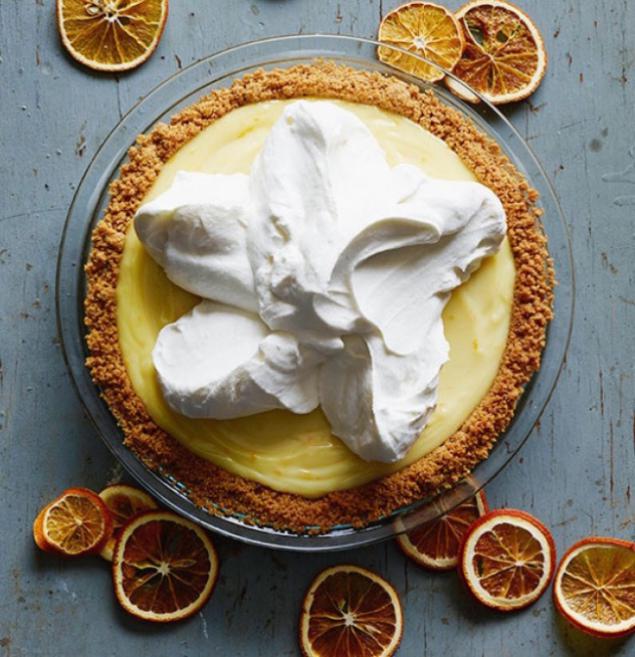 Cream of semolina You will need:


1/2 cup milk 1 tbsp. l. semolina 1 h. liter. sugar 1/2 ch. l. butter 1 egg yolk 1 h. liter. vanilla sugar Preparation:

Boil milk with vanilla sugar. Mix the semolina with a little water, pour the mixture into the hot milk and bring to a boil over low heat. Thoroughly rub the yolks with the sugar and butter until fluffy smooth state. Add the semolina in small portions, whisking whisk the cream was lush and easy.



Cheese cream "Mascarpone» You will need:


200 g cottage cheese (18%) 200 ml cream (33%) Preparation:

Cottage cheese through a sieve (preferably twice). Pour the cold cream.
Beat at low speed mass until creamy.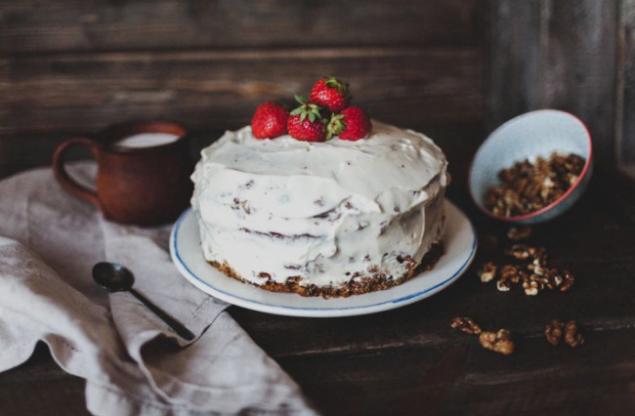 Cream eclairs You will need:


2 eggs 1 cup sugar 1 h. liter. vanilla sugar 1, 5 cups of milk 2 hours. l. melted butter 2 hours. l. flour Preparation:

In a saucepan, mix the flour and eggs so that the lumps are gone. In another saucepan, boil the milk and sugar, stirring constantly. Pour a thin stream of milk and sugar in the flour mixture, stir vigorously shovel. The resulting cream to put on a small fire, stirring constantly, bring to a thick. It is important not to let the cream boil!

After that, remove the cream eclairs from the heat, add the vanilla sugar and butter. Mix well, and then rapidly cooled by putting ice or cold water.



Cream the cream "Orientation meeting» You will need:


250 g butter 200 g of powdered sugar 100 ml milk 1 package vanilla < Preparation:

Milk to boil and cool to room temperature. All the components together. Beat with a mixer until then, until the mixture is smooth and pearl-colored (about 3-5 minutes).





via # image1054010