To the house with energetic children was quiet, they need to be constantly something to do. Especially when the weather does not allow a walk, this problem becomes very relevant. We made for you a selection of ideas that you can implement with your child. All the kids are very fond of tinkering something with their own hands. When the result of their work is obtained not only beautiful, but also can be useful for something, it's just wonderful. The kids, and adults alike will be delighted!
1. The original bed
Of the old children's shoes can make beautiful vases and decorate their territory near the house or garden. Tell your child how to plant seeds and care for plants. Plant a flower together!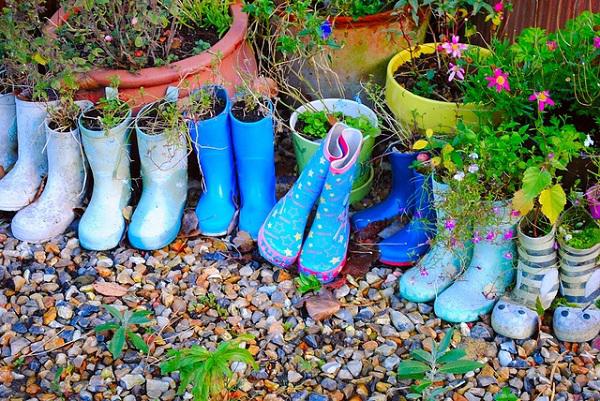 2. Crafts of cones
There are many ideas of how to use the cones. For example, you can make them Christmas decorations and bright decor element. Take a high glass vase, beautiful cones and acrylic paints. Let the kid paint every bump, so that there are no gaps. Leave to dry cones. Once the product is dry, place them with the child in a vase. Such a simple hack looks very nice and stylish modern interiors.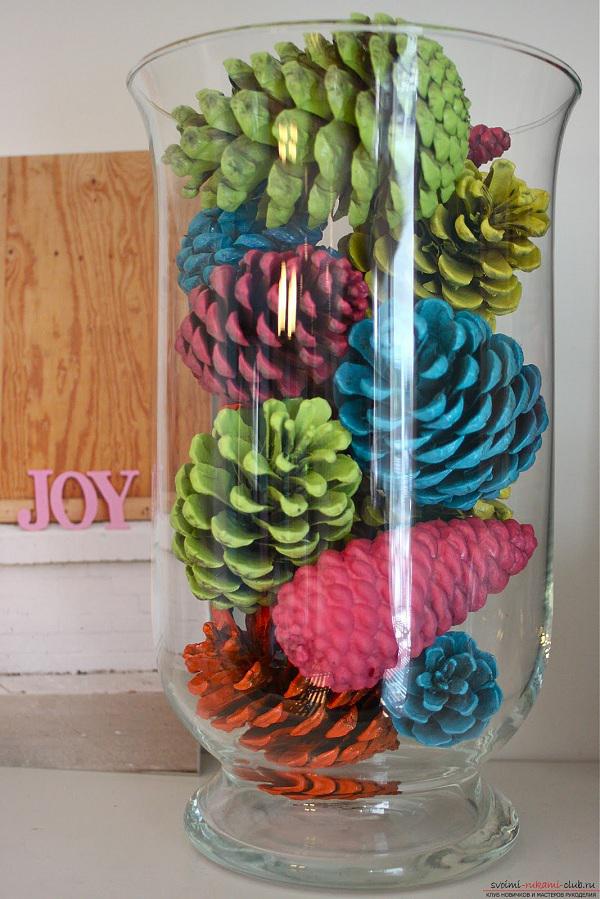 3. Bright Apron
Buy monophonic apron and acrylic water-based paint. And then you can include fantasy and paint apron as your heart desires! The child is sure to enjoy this activity. You can also decorate the old T-shirt and jeans that do not mind.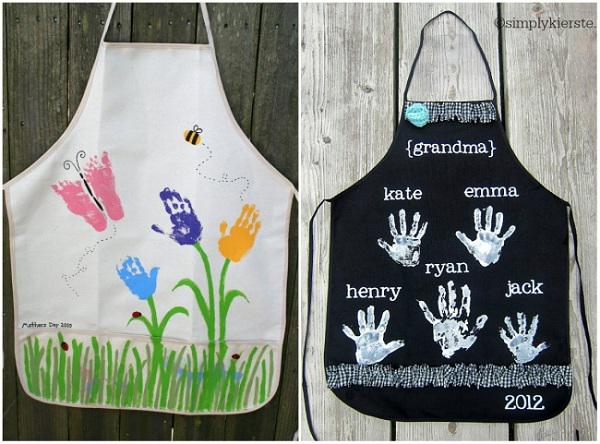 4. Unique cup
To make the original cup, which will no longer be anybody, it should be just unusual paint. Buy one-color mug, special paints for ceramics and let the child draw whatever he wants. A cup of tea is the most delicious in the world!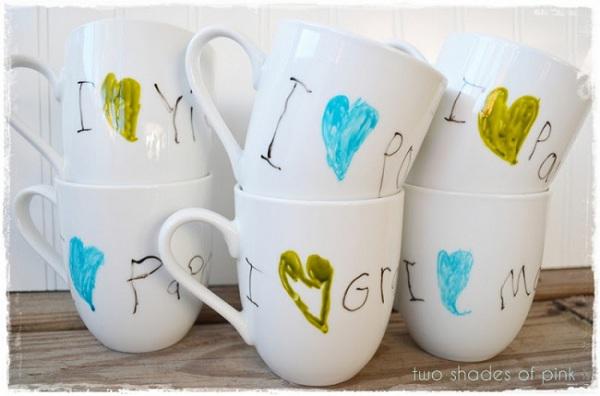 Photo: twoshadesofpink 5. Colorful Stand cup
Let the child decorate sticks of ice cream in the colors he likes. Then glue them together to a stick, which will serve as a basis, as in the photo. The original stand, made with his own hands ready!