Famous designer Yves Saint Laurent said:
«In order to be beautiful, woman enough to have a black sweater, black skirt and walk arm in arm with the man she loves» em>. But it turns out that this is not enough to become really well-groomed lady. We have compiled a list of 20 golden boards, observing that a woman will look at a hundred percent. If you will follow these rules, they will soon become your good habits. You'll be much more confident in myself and this notice around.

1. Start and end your day with a decision you need to douche. Do not listen to those who say that it is often harmful to wash my hair. This procedure must be fulfilled by the extent of contamination of hair.

2. Every morning, doing exercises. Mark this lesson at least 10 minutes in the morning.

3. Twice a day, morning and evening, remember to daily skin care - cleansing, toning, moisturizing.

4. In the morning on an empty stomach to drink a glass of hot water with a few drops of lemon juice. After 10 minutes Take a spoonful of flaxseed oil. It helps to improve metabolism and promotes weight loss.

5. After half an hour you can start breakfast. This meal should be a full and dense. It will give you energy for the whole day.

6. It is impossible to drink water during the meal. This can be done only after 40 minutes after ingestion.

7. After 18:00, it is possible, but not later than 3 hours before bedtime.

8. During the meal sit back with a smooth, do not watch TV and do not read books, use all the cutlery, even if you eat by herself. Feel like a queen.

9. Make it a rule to drink every two hours for a glass of water. Add water fruits and herbs. So you will be easier to develop the habit.

10. Optionally, in the locker room have a lot of expensive brand clothing. The main things to suit you and well combined with each other. In the wardrobe of every woman to be a pencil skirt, a classic blouse and trousers, black dress, sweater and cashmere coat. Experiment with different accessories.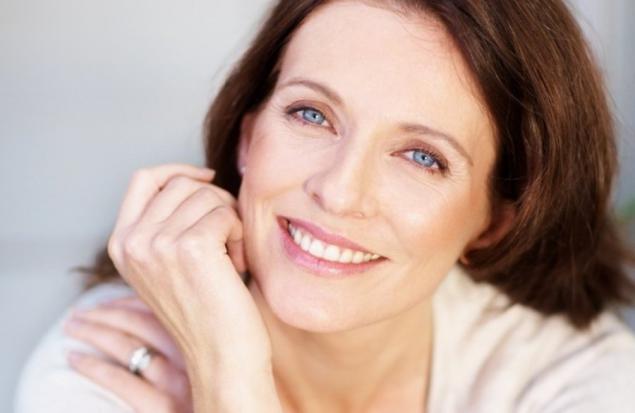 11. Proper shoes make the ladies more feminine. Marilyn Monroe once said: «Give women a pair of beautiful shoes, and she will conquer the whole world!» Em> She was absolutely right. The woman looks good shoes, not only sexually, but also more confident.

12. Good expensive perfume must be every ladies. Pleasant, unobtrusive smell - a sign of grooming. Perfume should be applied only to a clean body in small amounts.

13. Nails should always be well groomed and clean. Now in vogue short nails with interesting pictures. If long nails red look vulgar, it is short, the same shade - very cute.

14. Eyebrows - a frame mirrors of the soul. Their correction must be done at least twice a week.

15. Well-groomed woman has a graceful gait. She is in a hurry, there is a flat back, delayed step, slightly shaking his hips. This woman just can not miss in a crowd!

16. The right make-up - is something that emphasizes the beauty of a woman. Well-groomed lady gets a minimum of makeup. Never confuse the day with an evening make-up. Emphasis needs to be done either on the lips or eyes. Underline those virtues which nature endowed you.

17. Bad habits - this is from what should be discarded.

18. sports. No need to go to the gym if you do not like it. You can play tennis, or sign up for swimming.

19. Beautiful smile. Optional whiten teeth. It is important to keep them healthy and do not forget to brush twice a day. Every six months, tested at the dentist.

20. In order not to spoil the first impression of the beautiful appearance, each well-groomed girl should also be engaged in self-development. Optional memorize quote great men then to demonstrate their knowledge in society. See fascinating, educational films, you read an interesting book, find a hobby for everyone. Then you'll be an interesting conversationalist.

Optionally have a lot of money to look well-groomed. It's just an excuse. Try to comply with the 20 golden rules, you'll look great and you will be more confident. The result was not long in coming.

Share these tips with your friends!

via takprosto cc