The first ever international championship goldfish started on September 14.
Breeders from around the world, had the great opportunity to demonstrate their pets.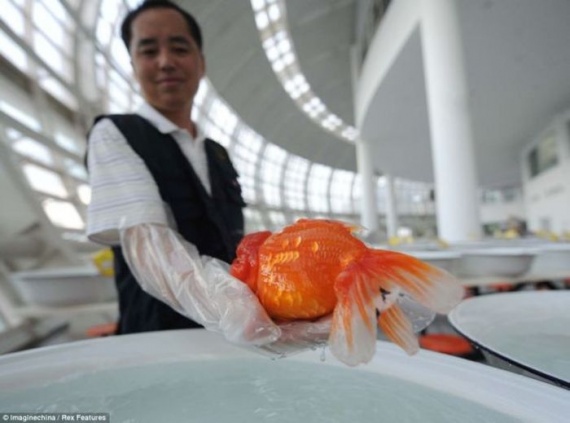 Although some goldfish, which are sold in stores, may enjoy the quiet life in glass tanks, are bred for other similar events. But all the fish sold in the world today, have previously been withdrawn breeders.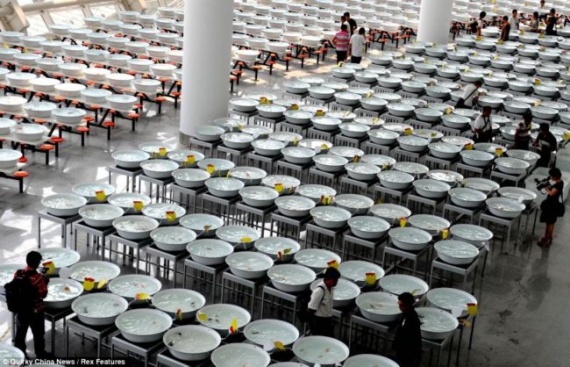 In the Championship goldfish attended by more than 3,000 ornamental fish that fought for awards in 12 categories.
Champion among the longest fish could boast 36-centimeter body.
Other striped gray goldfish presented Van Zhanglyangom of Zhangzhou, ranked first among the heaviest fish with its 1, 5 pounds of weight.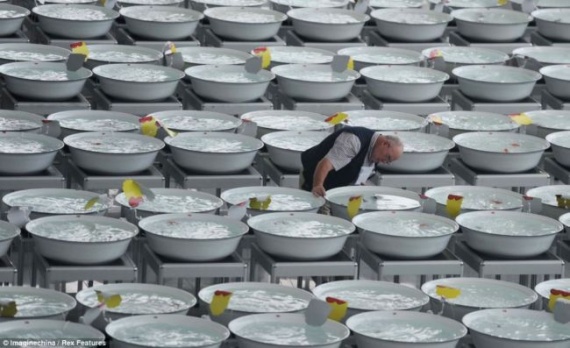 Fans goldfish from all over China came to admire the priceless specimens floating in white bowls.
Judges are moving from one bowl to another, evaluate candidates, measuring and weighing each fish and then announce the winners.