"To be successful, you have to be a trader and an ideal psychologist»
The Chinese say: "Thou shalt not take the time in the teaching - you can really miss him." That's our heroine after receiving the two higher education in Belarus has decided to continue studying in China. Valeria Krivova told how to survive and make money in China, which places worth a visit and where to Belarus should take an example.
20 photos and text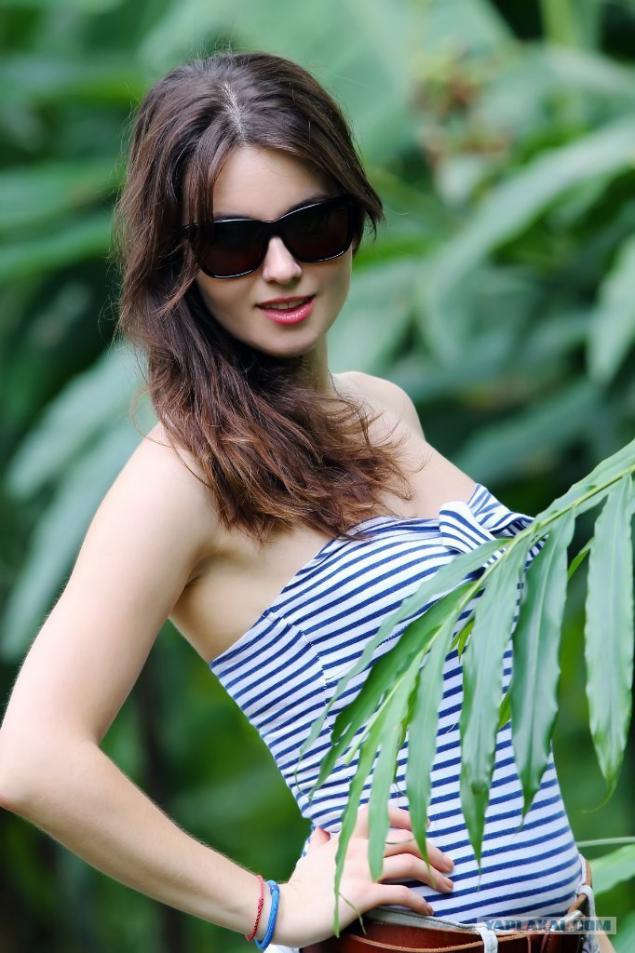 "First I graduated biological. Another parallel studied at the Institute of Business and Management BSU - says Valery. - It seems that the best university, and development was not. And the salaries are low in young professionals. Therefore began looking for international educational programs ».
The girl wanted to see how people live in other countries, learn a new language. "For young people traveling abroad - a chance to realize themselves and get good money for their knowledge. I managed to win a scholarship. Left for six months and stayed for two, "- says the heroine.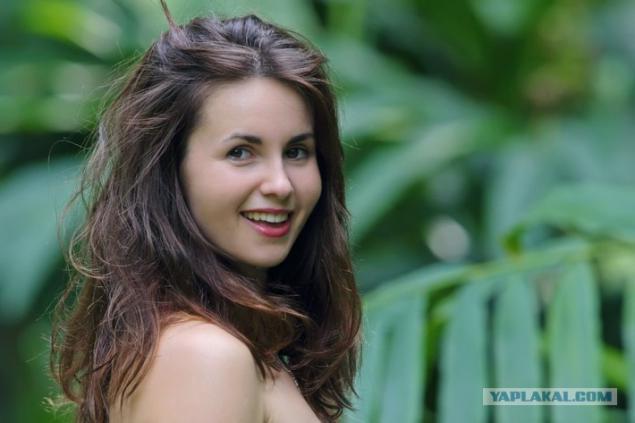 Valeria already fluent in English and Turkish. Nevertheless, the Chinese proved to be her most difficult to learn. "I came to China with zero. The first months were shocked by what is happening - says the girl. - Chinese - complex language. There are characters, tone, unusual pronunciation. Only six months later it went easier. Now I can freely speak Chinese ».
Our heroine had lived in one of the largest cities in China - Tianjin. "We had to choose the city in which he spoke without an accent, -obyasnyaet Lera. - Tianjin is adjacent to Beijing, there are few foreigners and all the talk on the classic Chinese. Very strong immersion in culture ».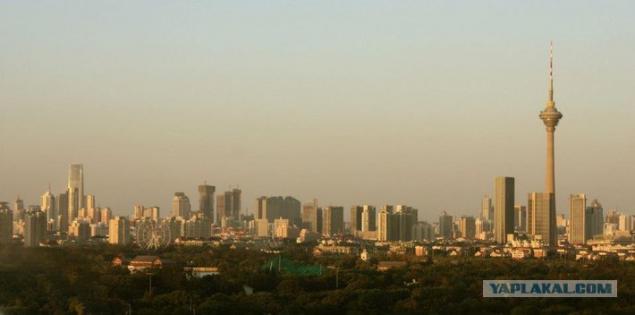 Education
In college, in addition to language, foreign students studying kung fu, music, painting and cooking. "In China, there is a good opportunity to get an education. They are studying at the university for four years. If the student is not lazy, has a penchant for languages, the Chinese really learn in two years - says the interlocutor. - Then you need to take the test on the fifth level of six. Then enroll immediately in the third year of university. That is, for four years in China can learn the language and get a bachelor's degree ».
The best students have a scholarship. "We can all learn for free. There scholarship complete and incomplete. My only repay the tuition. A complete and covers the cost of another room and board, books and even a flight home, "- says Valery.
The level of education in Chinese universities is quite high. "Universities are huge, beautiful. All very comfortable, large lecture halls. Students go to practice abroad. Good teachers who receive training in the United States and Canada. Excellent university funding! In China, a lot of money in all areas, not just in education, "- says the girl.
During the first month of training at the university, all students must pass the compulsory military training
As expected, the universities are studying the best of the best. "When a competition is very tough. In good universities is a competition to thousands of people in the place. Difficult to do, and learn to be wrong, as we have, and try very hard, - says Valeria. - However, foreigners are not in a race with the Chinese. We have another contest. If the level of knowledge of English or Chinese is high, it is possible to study in Bachelor's best universities ».
Tuition fees for international students is largely dependent on the level of the university. "In a good university for half a year of study you have to pay about $ 1,000. Upon arrival, you must make a medical examination cost $ 100, visa, residence permit with renting an apartment or dorm. The larger apartment, the more expensive residence, - says the heroine. - Before leaving the university sends documents in Belarus, opens a temporary tourist visa for three months. Already in China need to make long-term visa, as a residence permit ».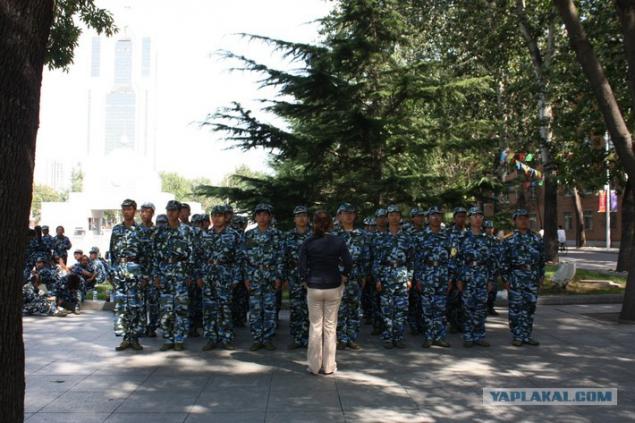 Accommodation
"If you do not know the language very difficult to find an apartment. Usually it two ways: through an agency and on the Internet. University district a lot of different agencies. We were lucky because we were in the company of a girl who knows Chinese. Without it, it would be much more difficult - says Valery. - Because for the Chinese to cheat - for happiness ».
Often real estate agents offer apartments that do not meet the asking price. "Can put a high price and show so terrible apartments, you then agree on the first available. Instead of the toilet just a hole on top and shower. Although for the same money you can rent a house in a beautiful house with elevator, pool and security - explains the interlocutor. - Often, the university offers a hostel. Our accommodation was expensive - $ 300 a month. So we rented an apartment a large company. It is much cheaper. Good accommodation for five people costs us about $ 100 each ».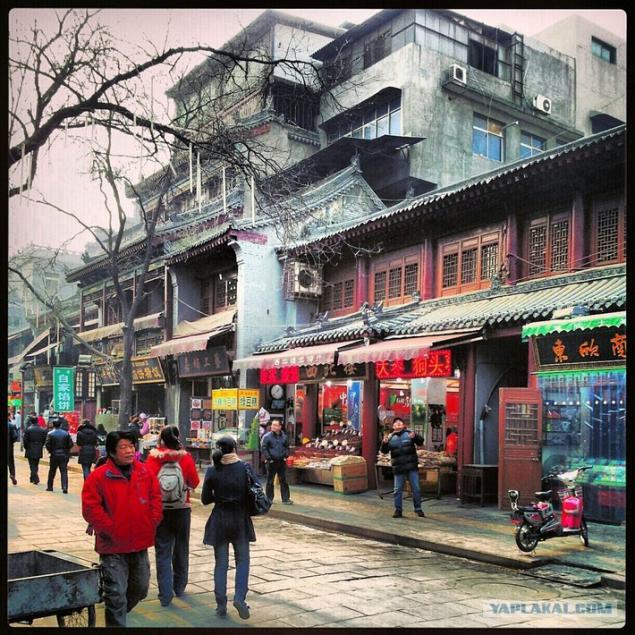 Work
With part-time job difficulties arise. "In the north of China is easiest to work as an English teacher. Because the Chinese are studying this language is universal. In the south, more factories. If you own the language, where you can earn on sales ", - says the girl.
The first six months of Valery taught English in kindergartens, schools and gave private lessons. Later became involved in the organization of services for businesses in China, in parallel laboring translator. Keep in mind that students are not officially allowed to work.
"Positions as such, no. It should turn out circle links. Should be familiar, which need to purchase goods in China. For example, the Russian company needs to purchase a batch of computers. I find the factory where they are made, negotiated with the transport company that cargo customs clearance and delivers it to the Russian - says Leroy. - I had a lot of Chinese friends. Through them I found suppliers. Job link. Thanks to the knowledge of languages ​​we connect Chinese manufacturers with consumers from other countries ».
"The Chinese are very smart. If they see that a reliable man and will continue to lead them to customers, they will never be deceived. Even if there are no documents. Profitable for them to work well. However, there are also those Chinese who want to benefit immediately. They can cheat and disappear. It is necessary to work only with trusted people, "- says Valery.
Salary Man suit. "I came to Belarus in two years and realized that here is much lower salaries than in China. There's even a dealer with a minimal knowledge of English can receive $ 1,000, - says the heroine. - For the money you can live well. Given that students starred apartments, and food, clothing and transportation is very cheap. The standard of living is much higher ».
Community
"I learned to spin in all spheres. If you are able to survive in China, that survive everywhere - says Valery. - All Chinese - subtle psychologist. It's like a game. They were friendly, but always looking for benefit. Will be friends if they know that then something with you poimeyut. I became a universal huckster. I can find and sell in China anything ».
Attitude to foreigners - obsequious. "If you had a light skin and Slavic features, the major cities all want to be friends with you. Boys and girls tend to have a relationship with foreigners. It is considered prestigious. In the villages people come to you, begin to touch, to be photographed. If still blonde and blue-eyed, the Chinese are willing to sell her soul for "- says interlocutor.
"Any girl with low self-esteem should go to Asia. There, she will feel like a star just because it has a more fair skin and big eyes. In China now men twice more than women. Therefore, girls are spoiled, - says Leroy. - A friend of mine from Russia married to a Chinese. Says that wonderful husband. There men are very caring, attentive, constantly give gifts ».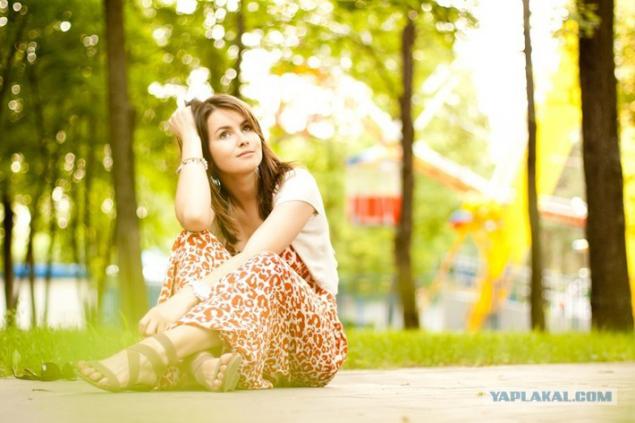 But the difference in mentality is quite palpable. "In Europe, respected personality. People value each person and help in a difficult situation. And in China, a lot of people. They even have a saying: "Chinese life is not worth anything." If you are not a relative or friend, then they have no business to you. One man fell at the crossroads and lay there for a few hours. To him, no one came. All terrible individualists. In China, the need to survive, to succeed, "- says our heroine.
Valerie had to deal with thieves. "I strongly robbed. I was sleeping at home. The thief climbed to the fourth floor and made all the electronics. Particularly disappointing was for a professional camera lenses. As soon as my roommate woke up, the thief jumped out the window - says the girl. - But it did not find, as it usually happens in China ».
However, crime in China is low. "There are strict laws. Still, the Communist Party. At night you can go wherever you want - says Leroy. - Bailiff only drunken foreigners. Acting up because they believe themselves above on the situation. And in the villages you exactly no one will touch it. There are some people had never seen a white man, we have to - god ».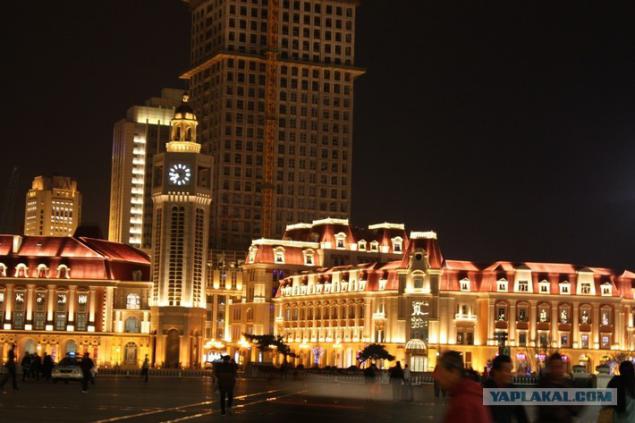 Culture
"At first it was difficult with food. It is very tasty, but unusual. I love eggplant, which are prepared in the south of China, and even squid with garlic, - says the girl. - A Chinese woman gave me cooking lessons. Now not only do I love Chinese food, but also know how to cook it. However, there was bored by dairy products. No cheese, buckwheat and sweet bread ».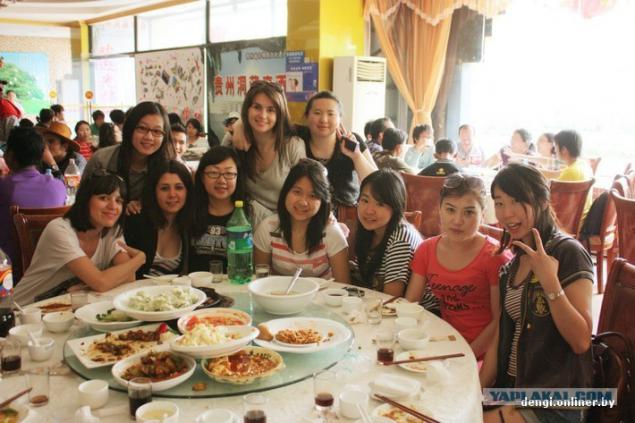 10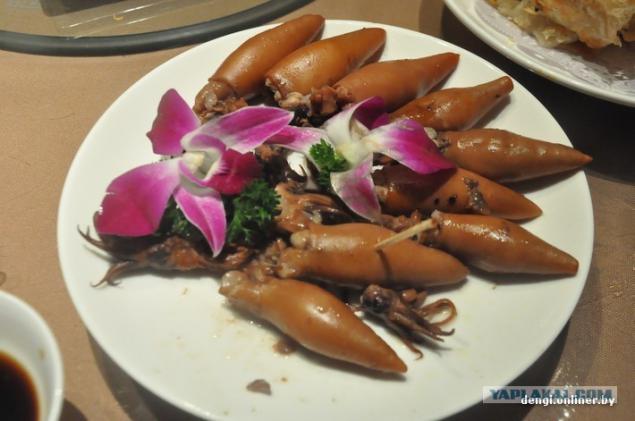 11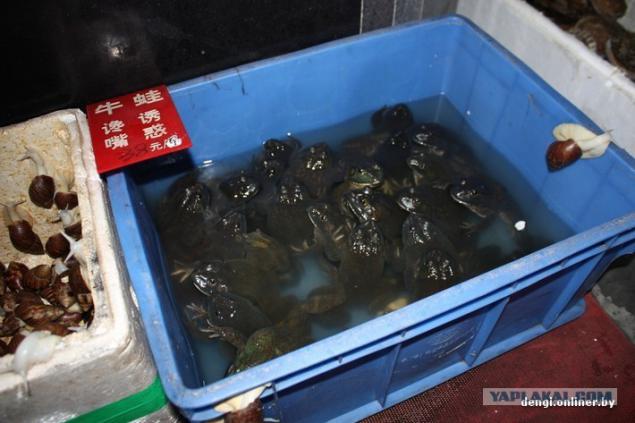 Particularly impressed by Valery transport system. "Now the Chinese are ahead of the technology even Japanese. They have a network of high-speed trains. Recently opened a route from Beijing to Guangzhou. The train passes two thousand kilometers in just eight hours. This modern, comfortable and very cheap. Tickets cost $ 120, - explained companion. - Everywhere is the subway. If you go to the airport, the train comes directly under the airport building. Still very cheap taxi ».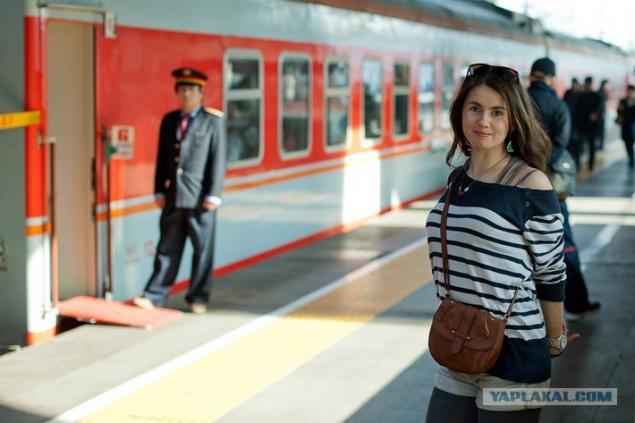 13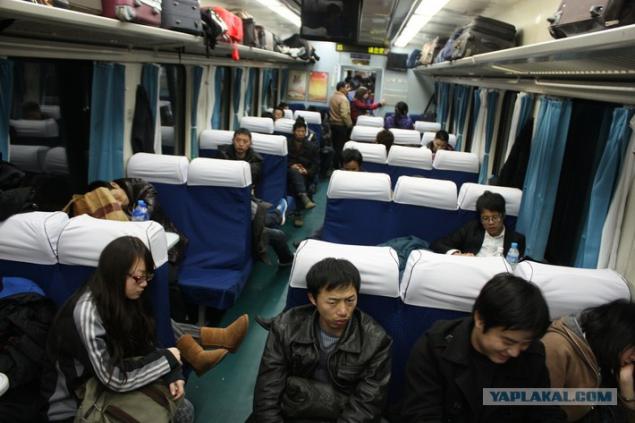 Our heroine believes that Belarus should take the example of the approach to private business. "China has a very free enterprise. All invent something, and sell. People develop their businesses, and the economy grows. We have this all very difficult. Before you open something, you lose all the enthusiasm, "- said Valery.
Not all expectations were met. "Spiritual culture I have not seen in China. Now it is big business. The same Shaolin Monastery. You can come and go over there training. But there is this spirit of ancient legends and giving. Just tourist routes - says the heroine. - Or try to keep this culture somewhere in inaccessible places for us ».
Valeria and can give some advice to tourists. "China - a country that is worth seeing. There's a unique culture, more than 50 minorities. I recommend to visit Guilin, with its rice terraces and the Chinese in hats. Five mountains of Buddhism and Hinduism, where they filmed the movie "Avatar." Wonderful Yellow Mountain Huangshan there. Of course, Tibet, Xi'an, Beijing. Who loves modern architecture, will be impressed Shanghai. The ultra-modern world can be seen in Hong Kong, "- says the heroine.
15
16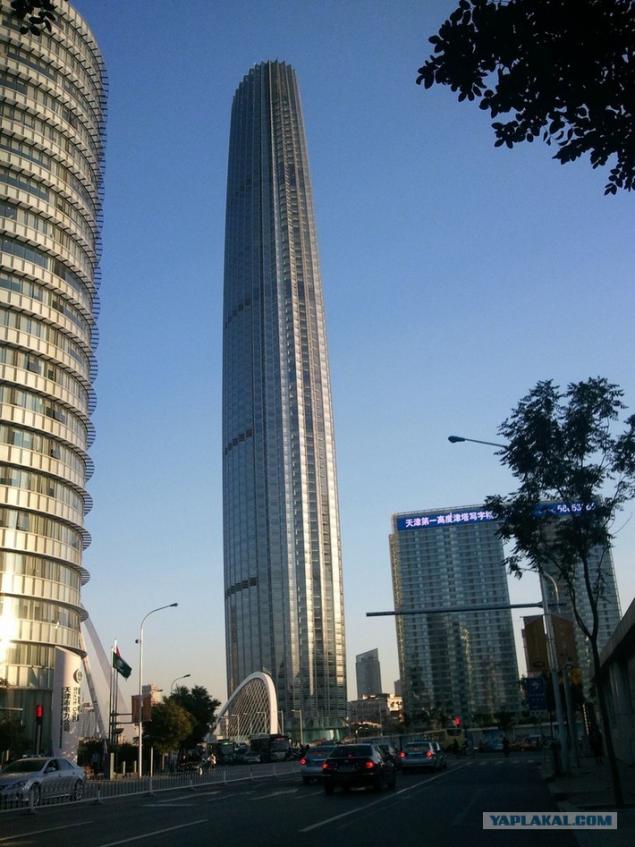 17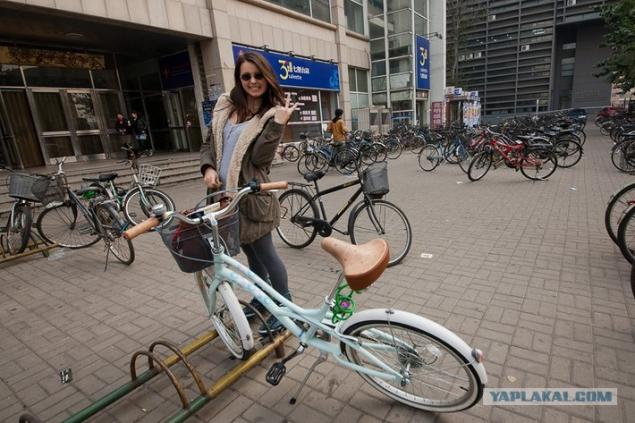 18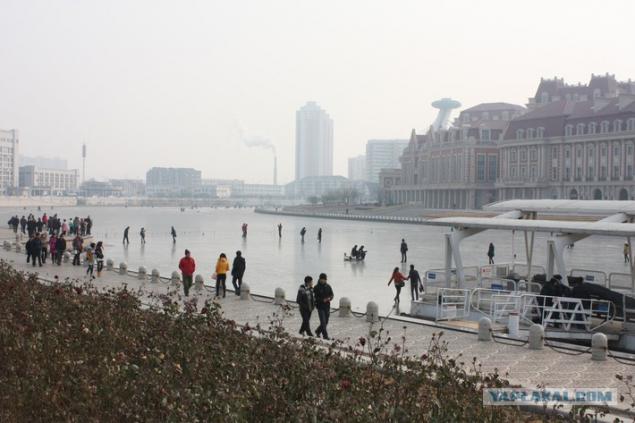 19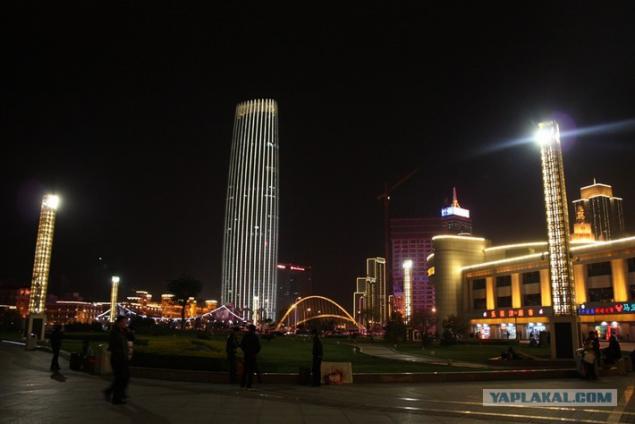 Homecoming
Two years later, Valery came home in Borisov. "When I left, the dollar was three thousand, it is now about nine. For me, still shocked that buying some little thing in the store, you need to give 50-60 thousand. More people are very nice! Tall, blond, blue eyes, and the Chinese are small, black and equal "- laughing girl.
So far, our heroine is not yet decided whether the return back to China. "I have a very good job offers. But, most of all, I give up on them - says Valery. - In China, you can live well and make money. However, I was uncomfortable in Asia. Used to, I can go into the forest and breathe fresh air, see the blue sky. In China in the major cities of blue sky almost never see - one could. I think that this life is not for me ».
source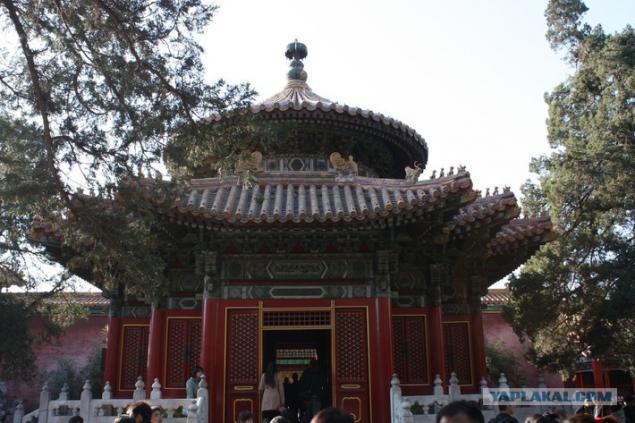 Source: