China is one of the major markets of counterfeit products. Despite repeated promises by Chinese authorities to address this phenomenon, counterfeit products, however, available in China almost everywhere. Today we want to show you some of the most incredible things that ever forged in China.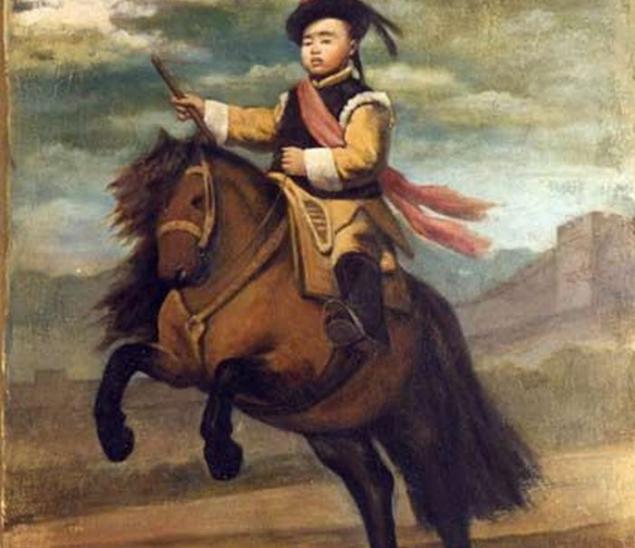 Successful businessman rental
In China, white people can be rented for a day, a week or even a few months. Local This work is called "white guy in a tie." The fact that many Chinese companies are willing to pay a good fair-skinned foreigners only for the fact that he will pretend employee or business partner. All you need - is to be white, not speak Chinese and pretend you've just stepped off the plane. Hiring fake businessmen, Chinese, thus creating a solid image of the company. As they explain, it makes people think that if a company can hire a foreigner, then it has a lot of money and a very important connections abroad. More often than not take on such work models, actors, teachers who go to meetings and dinners in suits shaking hands with others and making money.
A copy of the corporate store Apple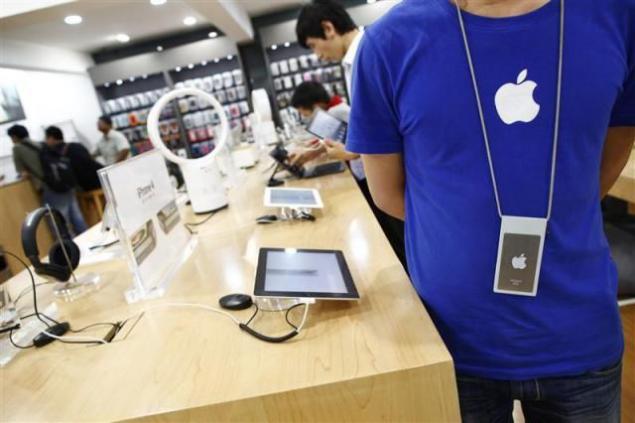 Apple store in Kunming in China from the looks perfectly normal: iPady sparkling on the table, brochures, energetic and sellers in blue T-shirts are always ready to help you choose the latest gadgets. However, on closer inspection you will notice some details that indicate that something is wrong here. For example, under the Apple logo is written Apple Store, while in these stores from Apple, you can only see the image of the "apple". As you might guess, the store is a fake, although all the products present. Most interesting is that the store employees themselves are convinced that working for Apple.
The alleged owner of the bank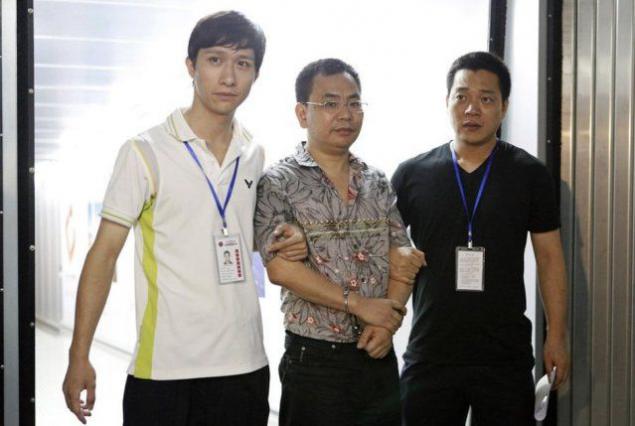 In China, where you can fake everything from fake iPhone, pirated DVD copies of handbags and Louis Vuitton, rice trader Chunpin Lin (Lin Chunping) decided to go to a completely different level. He invented an American bank and stated that he had purchased it. The media reported that he bought Atlantic Bank for $ 60 million, and the Lin said that it took him two years of talks to buy Bank of the Jews, whom the Chinese respect for business acumen. In the hometown of the merchant he became famous, he was offered a prestigious political post, and became known not only as "legendary" businessman. However, as it turned out, Lin did not buy any of the bank. Moreover, such a bank in the United States did not exist, and a failed businessman arrested for fraud.
Fake University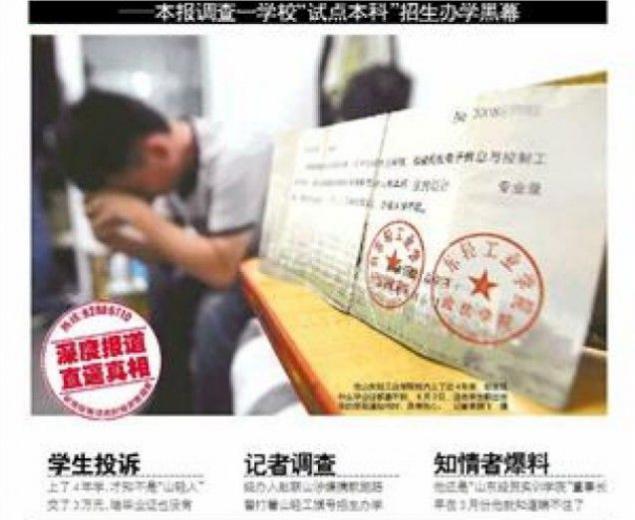 If the university looks like a real and everything in it is going to really like it could be a fake? The answer is simple: if a fake university is inside this. As reported in the newspaper Jinan Times, this incident occurred with some students of Shandong Institute of Light Industry, who on the eve of the end after 4 years of visiting the institution of higher education found that they had been deceived. As it turned out the man Lyanshan Zhao (Zhao Lianshan) sent fake notification of acceptance to the university rented classrooms and hire teachers. However, after four years of study, students found that they did not receive a diploma of the Institute of Shandong, as they are not enrolled there. It was at this time the scammer took a moment and disappeared from the city.
Fake Police Academy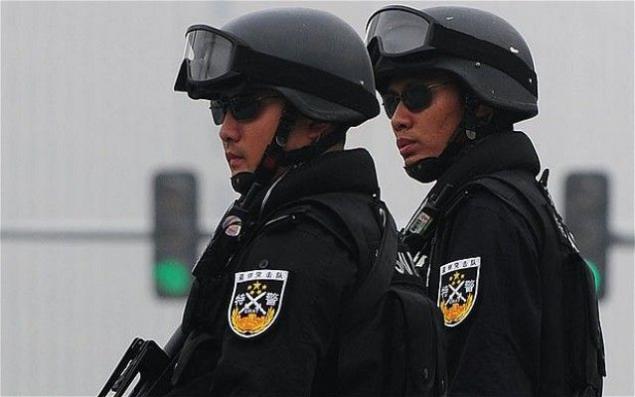 Last year, Chinese police found a whole fake police academy. People's Police Academy offers students a three-year Jiamusi course policing. The young officer promised a diploma that will provide them with employment in the police. Interestingly, the future police officers were taught the detection and arrest of enterprising fraudsters forge products, including nuts, fine wine and watch Rolex. Fictitious Police closed after two real police enrolled in the academy under the guise of students and exposed her "honorary president" Chzhenhay Wei (Wei Zhenhai) and his associates.
Museum fakes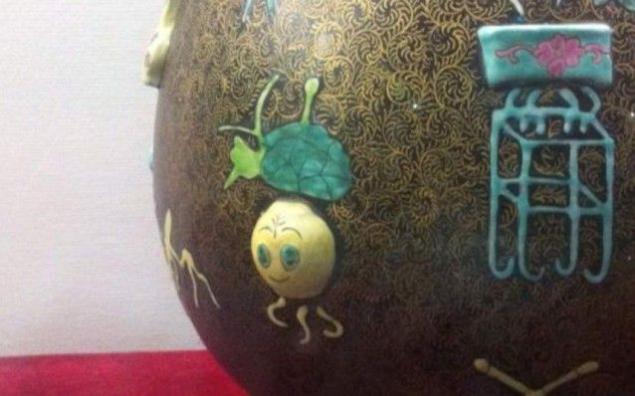 Fake works of art - this is not new. But what about the whole museum filled with artifacts false? This can be seen only in China. Now in China, there is a real museum boom, when the year opened nearly 400 museums. So a few years ago, the museum was opened Tszibaochzhay, the construction of which took 60 million yuan (9, $ 8 million). In 12 exhibition halls could enjoy the unique artifacts. One of the exhibits, which was presented as a vase 17th century Qing dynasty, was decorated with modern cartoon characters. Senior Consultant museum admitted that although the museum did not have the desired resolution, at least 80 of the 40 000 exhibits were genuine. And the owner even said that "even the gods can not distinguish fake it or not».
Staged death
The incident occurred recently in the Chinese province of Hubei. Seller carbonated drinks decided to play his own death to get monetary compensation amounts to tens of thousands of yuan. He persuaded his friends to smuggle its "body", covered with a sheet, on the streets, claiming that the city authorities beat him to death. During the incident, gathered more than 300 people and 80 police to preserve order. However, the idea was not to become a reality, as suddenly "corpse" rose, grabbed a bottle of water and began to lap with the words: "It's too hot, I can not."
Fake city of Paris
Paris is one of the most visited cities in the world, but if you find yourself in China and want to fly to Paris, you may be asked: & quot; What exactly you want to go to Paris? & Quot ;. While in many Western countries have specially designated Chinatowns, then in China can be found little Paris - A copy of the famous European city with the Eiffel Tower, the Arc de Triomphe and a fountain in the garden of the Palace of Versailles. The city designed for 100,000 people, but lives in it much smaller, and all because many people simply can not afford expensive accommodation. Here is the highest Eiffel Tower in China, which is 8 meters higher than the one that is located in Shenzhen in the south.
A copy of the White House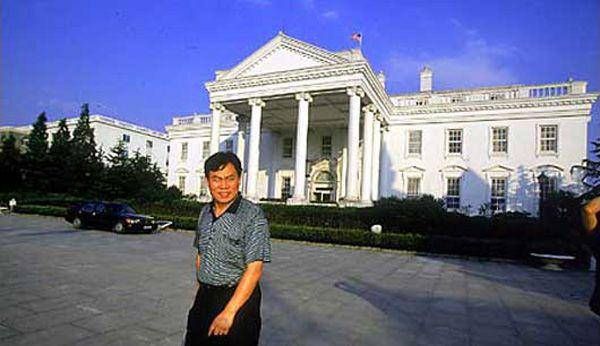 One of the richest people in China Kyaolin Huang (Huang Qiaoling) spent $ 10 million to build a replica of the White House in his garden. A copy stands next to replicas of Mount Rushmore and the Washington Monument. But the structure is similar not only in appearance. Every detail of the interior decoration was perfectly reproduced from the original, including the "Oval Office" - a study of US President and the Portrait Gallery of American presidents. Now owning magnate is a tourist attraction, and in 2002 it visited the former US president George W. Bush.
Source: pervakov.livejournal.com