This bus Neoplan German production, the company MAN: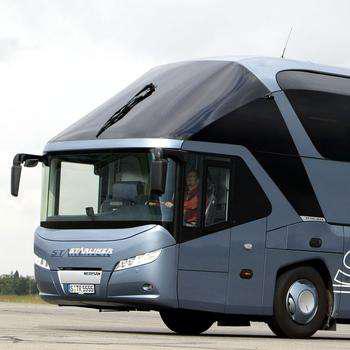 This Chinese called «Zhongwei»: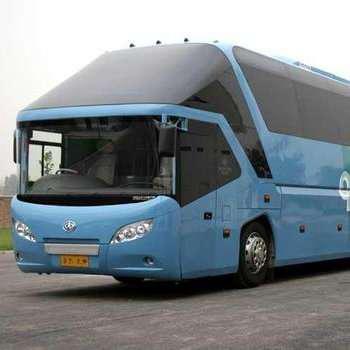 MAN sued for several years, has seized 2, 3 million.? .. Inconceivable result: before the Chinese courts have awarded a maximum of 2000? ..
Stop stroking China. Clearly, we're all for freedom of information, for free access to works of art, film libraries and State Film Fund.
But when the pussy work of many years of technical work of several hundred people - happily clapping is not necessary here. People are deprived of jobs, giving them a job for her: the cost of the German bus Neoplan 350,000?; Chinese pizzhenny option - three times cheaper.
And do not be pleased by the "Chinese ingenuity and wit." There is no "Chinese ingenuity" does not exist.
The Chinese Government proposes to introduce a new system of certification of imported goods. The bill could be adopted in May 2009. In this case, producers of software and some hardware, which is responsible for processing information (electronic circuit boards, copiers, digital devices for home, flat panel TVs, etc.) will be required to provide the source code of the programs that are used to control electronic devices.
If the importer refuses to co-operate under the new rules, but to put it simply - to disclose sensitive information, the officials will have the right to ban the import of such goods and their sale in China. The same rule will also affect foreign companies that own factories in China for the assembly of a product.
The certification system in China - is a system of state industrial espionage, for many years both. The lives and richer Chinese land.
In order to "protect the rights of consumers," the Chinese market is only permitted "safe" = certified products. "Certification" is engaged exclusively in the state organization CQC (China Quality Certification Center). As long as the manufacturer does not "certify" their products (ie, not yet provide China with all their technical documentation and designs will not send the copy) - none of the chopper, car, train and crane will not be allowed into the Chinese market . And as the certification body in China alone, and none of the Chinese independent foreign company is not authorized to provide such "certification services", all information on industrial technologies is drained and accumulates there. Do not "just", of course.
Products versed on the screws, complex parts are recreated according to the drawings, and a little later, "the Chinese shit» ™ is launched into mass proizodstvo. Most often, the importer, to put their unique equipment in China, after the first delivery of a more China has nothing to do - its equipment already there on the stream.
Chinese pirates have reached a new level: prepare an export version of the Su-27
Or here: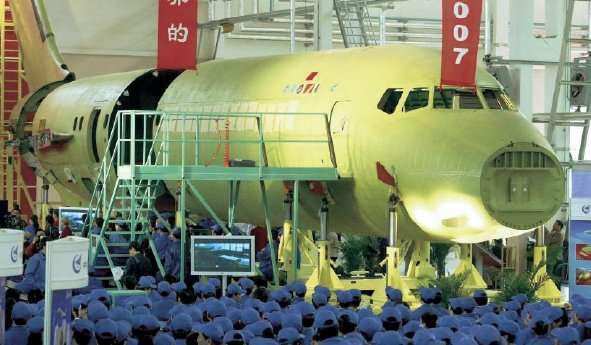 "China" aircraft ARJ 21.
But chainsaw: Chinese and German nouneym Stihl: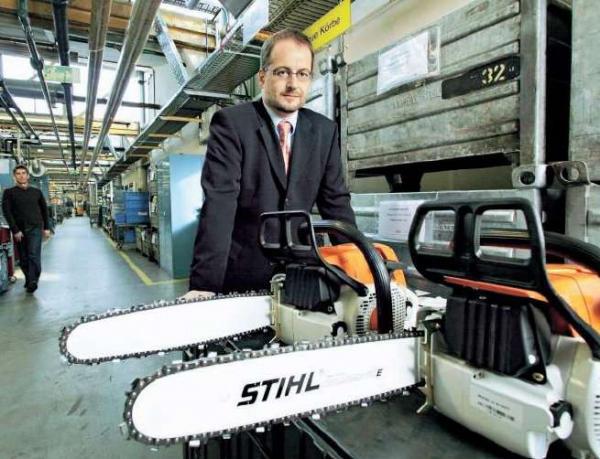 Billions of industrious ants showered paleface lazy chainsaws: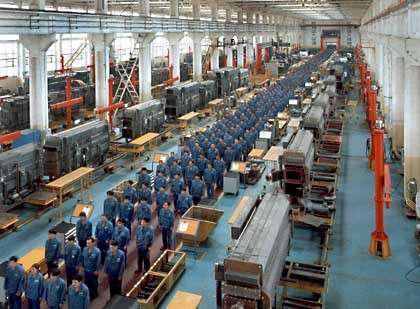 And iPhone. After all, these are your iPhones, 3G, blutusy, mp3-players - the purest China.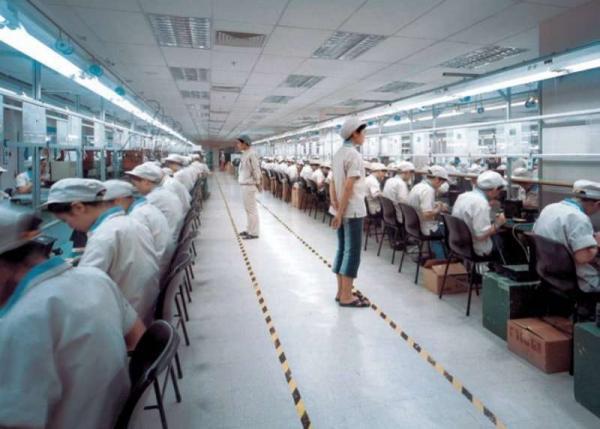 Every American, if he is a true patriot must buy a Thing: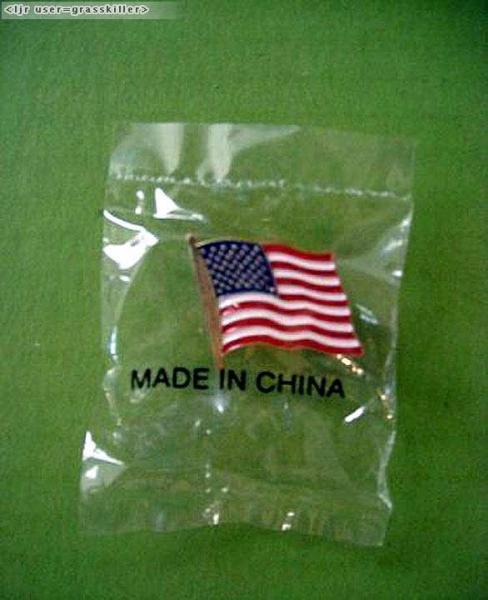 Adidas: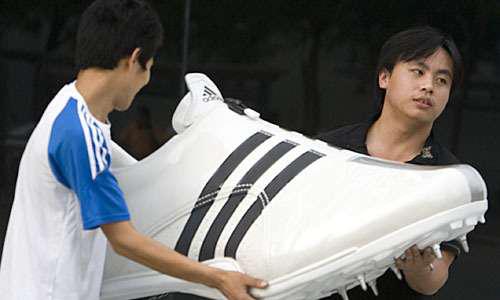 Here, by the way, an interesting story about the "German quality shoes." Short story: I bought shoes manufacturing «Munz Schuhfabrik» (and the name of something a colorful! Like a real Bundes). Six months later, shoes fell apart. "Led to the" German quality "." In the "German quality" he assured his shop: Footwear «M-SHOES» made from high quality European components and technologies MUNZ-SCHUHFABRIK GmbH of Guben, Germany.
Munz Schuhfabrik does not exist in nature. I'm 100% sure, these shoes were sewn in China.
Often you can see on some food processor or umbrella sticker "German quality!". With the German tricolor. Do not flatter yourself. Most often it is the Chinese products. And even quite possibly not fake, but a real original. On request by email Bauknecht Bosch representative or necessarily will explain: "In our laboratory, we control the quality of products manufactured by our customer in Asia." Allegedly, at least done something in China (outsourcing), but the "quality" - a very German, consistent with our standards.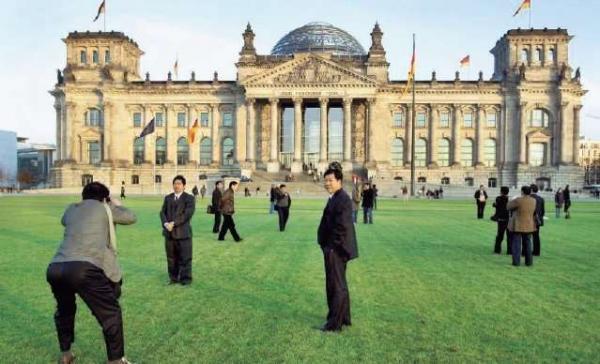 "German quality footwear 'almost all made in China: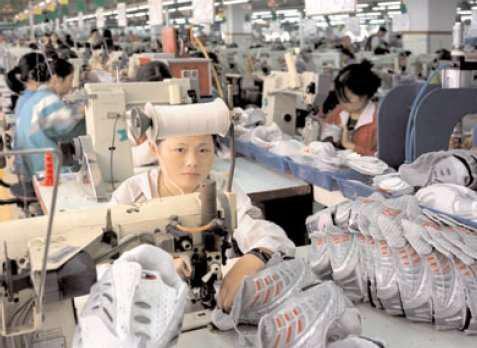 The textile industry in Europe, too, is long gone. She moved.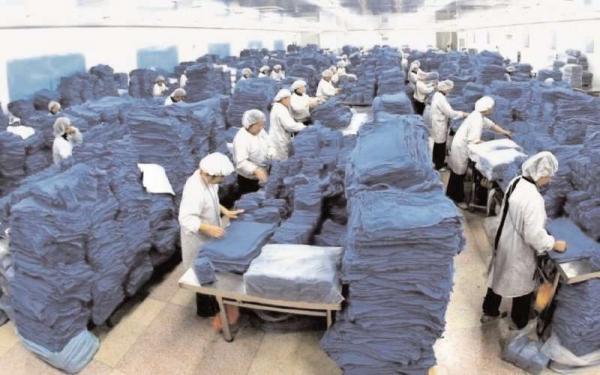 That just is not imported from China.
And that is done only to Chinese goods snapped up by white people as well as at the time the Indians threw themselves on the whites zamanushnye trinkets.
To export the meat look fresher, its color. A children's toys covered delicious poisons - so they look much more attractive.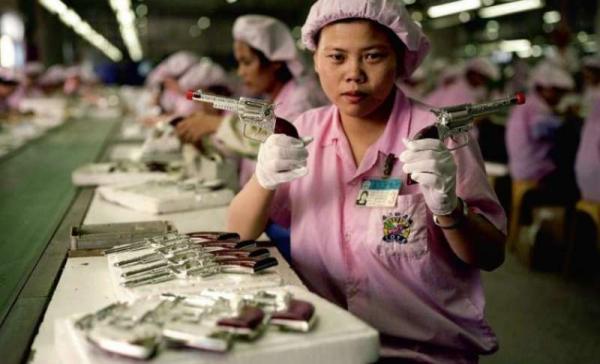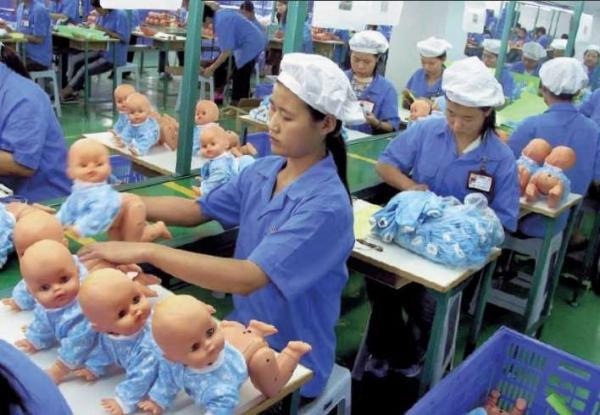 To sew a lot of clothes and shoes, you have to burn a lot of brown coal. China in this respect burns fumes - CO2 emits almost like the United States. According to forecasts in 2030 zasrёt everything. All for you, our dear fans of iPhones and mp3-players.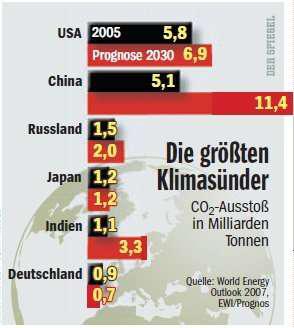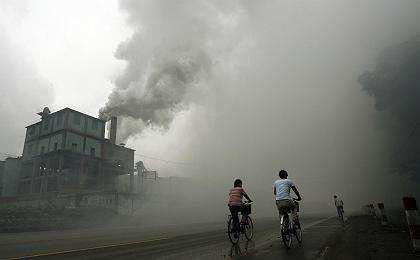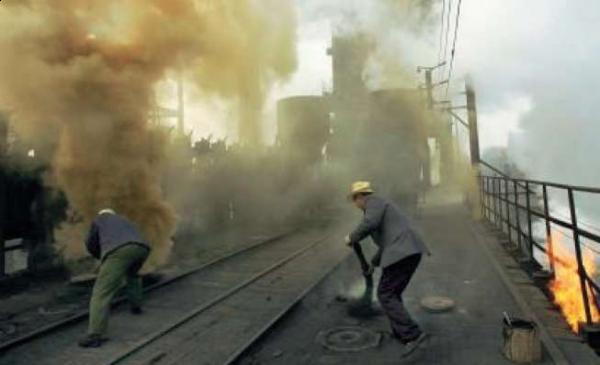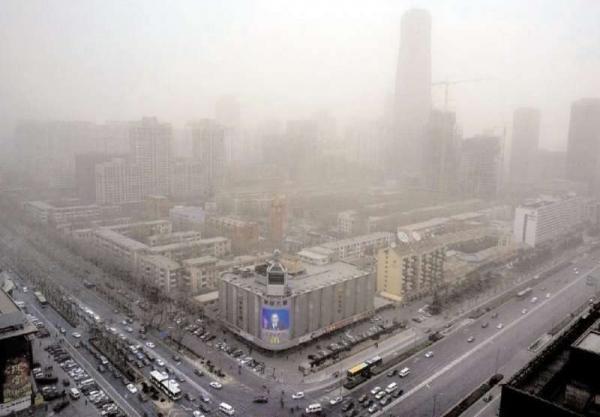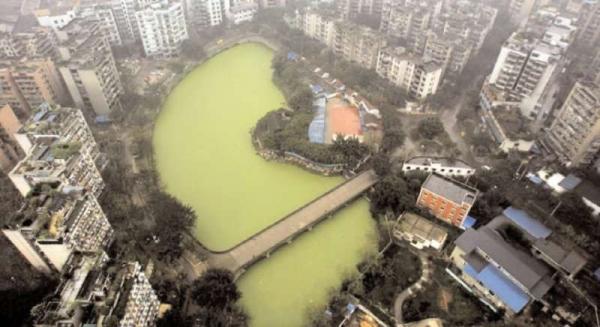 Yeltsin was right a hundred times naschot "support domestic producers».
But it so happens that such would be happy to buy a "domestic", but the problem.
And not because everything around is sold only to Chinese and local counterparts simply do not have. Get out of the situation is always possible: if there is no Russian socks - you have to buy Ukrainian and Belarusian. If the sale of the only Chinese textiles - carefully look for Turkish shirts, jeans and shorts. In the US aunts all happened: "A year without Chinese shit" hit.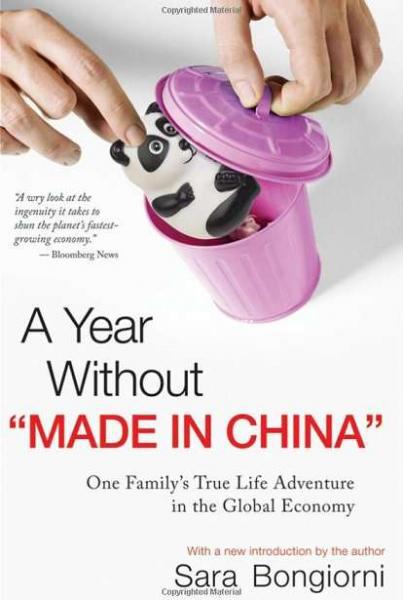 There is another problem. It becomes impossible to know where in fact made a particular commodity. So it is necessary to Globalization.
Back in 2006, the European Commission came out with a proposal to introduce mandatory labeling of products «Made in ...» - for those products, which is produced outside the EU. What started here - like everyone started yelling, saying the consumer is not interested at all, but it's all nonsense, do you do there is nothing. Especially hysterically screaming, of course, suppliers of textiles.
At the moment, according to the European legislation on the packaging / product must contain details of the importer. Thus, if products are produced in China, commissioned by Bosch, in Europe it may lawfully sold to the German bar code (!), Without "Made in China", but with the logo of Bosch, the German flag, signed by "Products Bosch», «Designed by Bosch »,« Distributor: Bosch, Stuttgart, Germany "," produced and imported for Bosch, Germany "and even« Made by Bosch ».
Regularly you can hear: "Well, Cho, Chinese products have become very high quality", "Chinese well done, have learned to do." Teach tin do, yeah.
On * ui go with their "quality". Whenever buying Chinese govnyashku, you deprive another fellow citizen work.
China will devour you and by shit, stupid ass.
So: