Many of us are very fond of cherry desserts. This berry has a rich and slightly tart taste. Therefore, it is an ideal ingredient in sweet dishes. We have prepared a recipe for a cake with cherries, which will please many sweets. This treat is perfect for tea parties with loved ones. The great advantage of this cake is that it is preparing improvised ingredients, and very quickly.
For the dough:

200 g butter; 3 tbsp. flour with a small slide; 1 tbsp. yogurt; 1 h. liter. baking powder; a pinch of salt; 10 g of vanillin. For the filling:

500 g cherries, pitted; 0, 5, Art. sugar. How to prepare:
1. Sift the flour into a bowl. Add salt, baking powder and mix. Then put the softened butter, grind it with flour, pour yogurt and knead the dough.

2. Roll out the dough thinly. Its thickness should be approximately 3 millimeters. Cut strips. The length of 20-30 cm, width 7-8.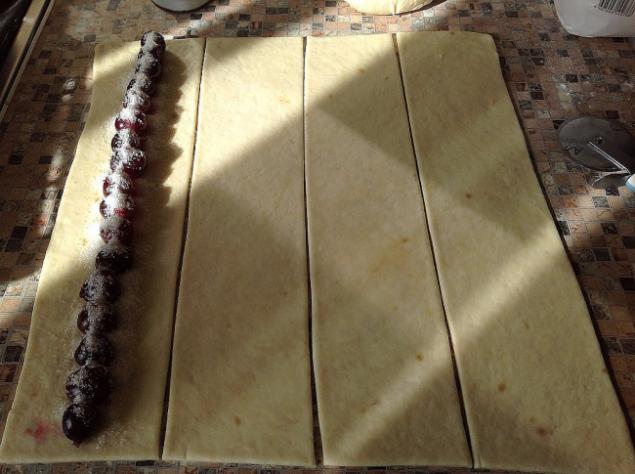 3. Lay cherries in the middle of a series, as in the photo. Sprinkle with sugar and "make sausage».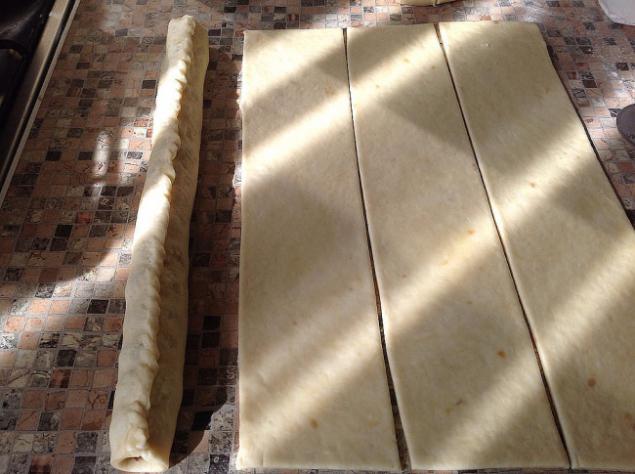 4. Lay the rolls in a spiral shape and bake at 180 ° C about 40 minutes.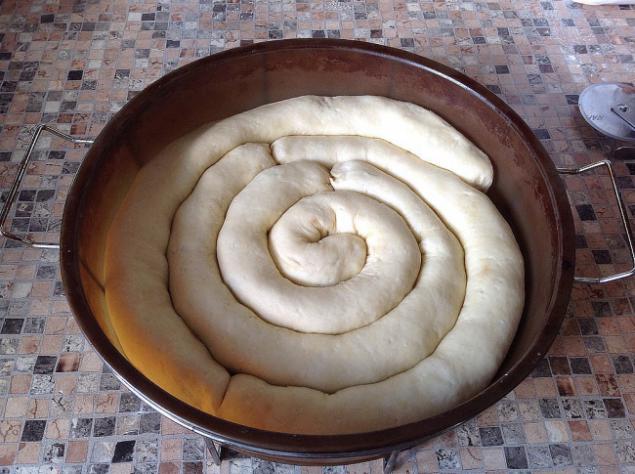 5. Get out of shape when cooled, and prisyp powdered sugar.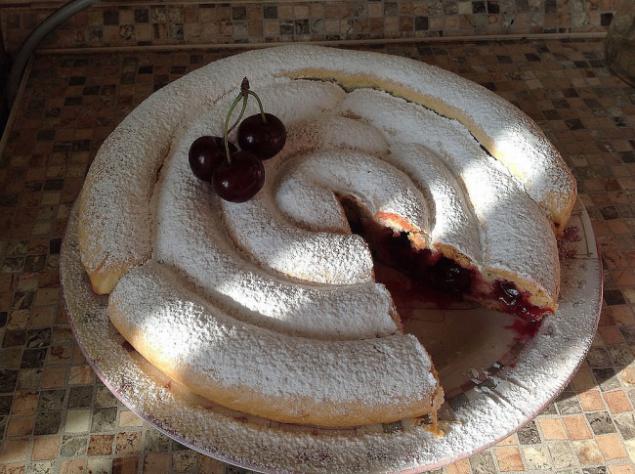 You can also put in each roll their stuffing (apricots, apples, nuts). The cake obtained in the context of a very unusual.

Share with your friends this wonderful recipe!

via takprosto cc