People who collect or collecting old stuff, usually called Elijah. But John Lopez - a talented painter and sculptor, who lives in North Dakota, knows the price of everything and can be used effectively even the most unnecessary things. This man spent all his childhood on a ranch. Today, he creates stunning sculptures in the spirit of steampunk - from what you could think of - from old farm machinery and metal waste, in other words, scrap metal. Connect the unconnected - it is about it! What seems to be common in agriculture and great art? But the unique work of John Lopez really excite the mind and cause the audience wild delight. No, this is not sculpture in the conventional sense of the word ... It's an art that goes with the times where humanity has long mastered the mechanics and the most sophisticated modern technology.
In the creative arsenal of the artist mastered the whole animal world: charming and impressive sculptures of buffalo, horses, antelopes, sheep, bears and even dinosaurs. From what he saw breath! Look closer, and you can see the details of which are made these unusual works of art.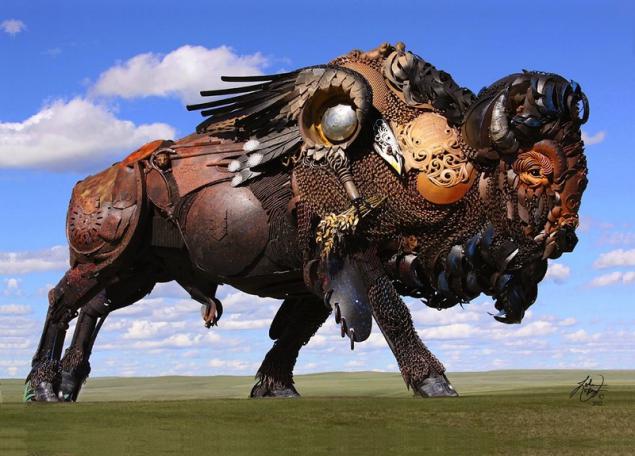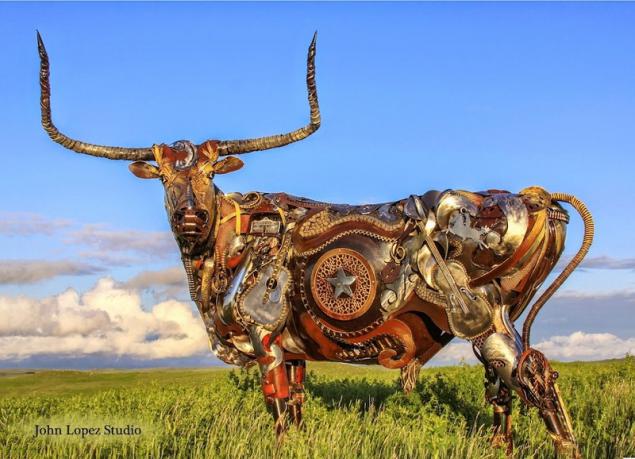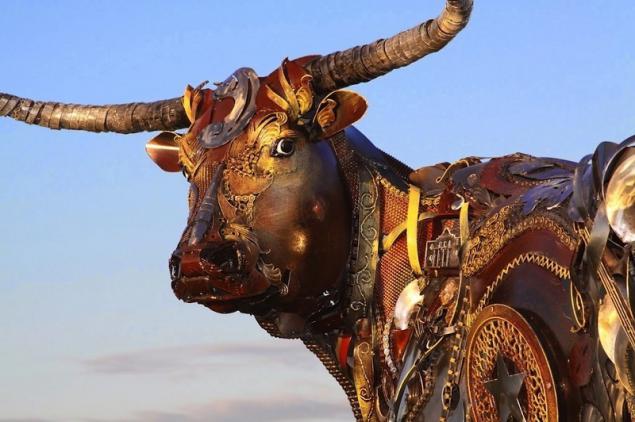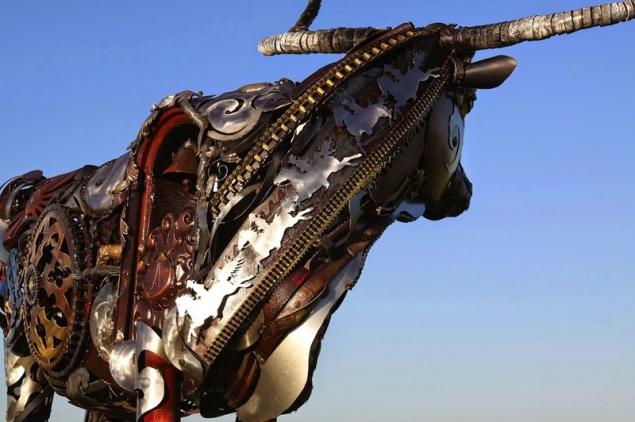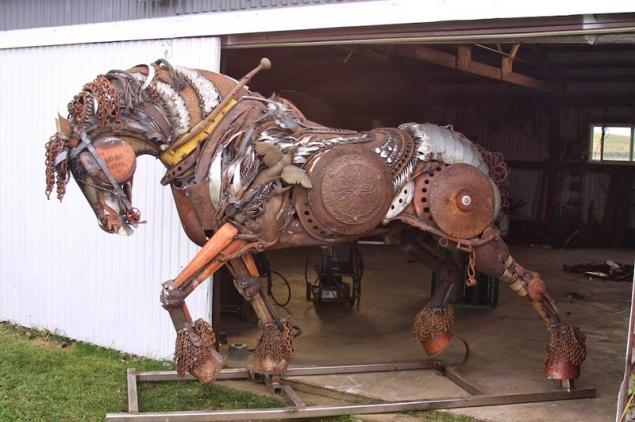 Ironically, John's artistic career began very suddenly - at the cemetery ... One day a man after the death of his beloved aunt has set itself the task - to create a family cemetery. And when he welds the fence at the tomb of the aunt, he suddenly came up with an interesting idea - to decorate and make it to the gate of a small metal angel. This event gave an impetus to the creation of these amazing sculptures here.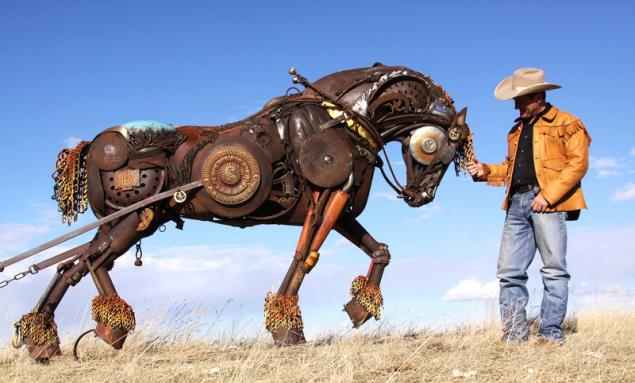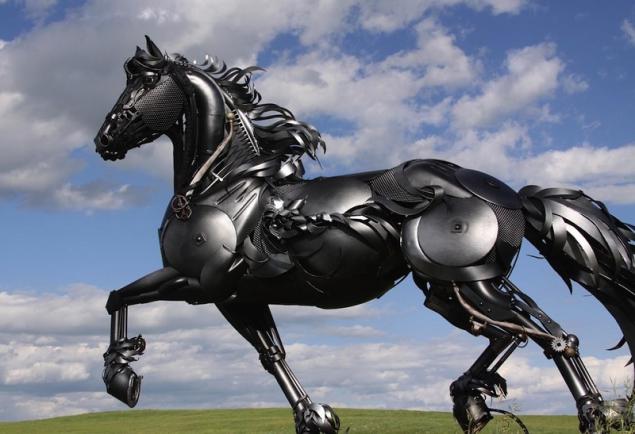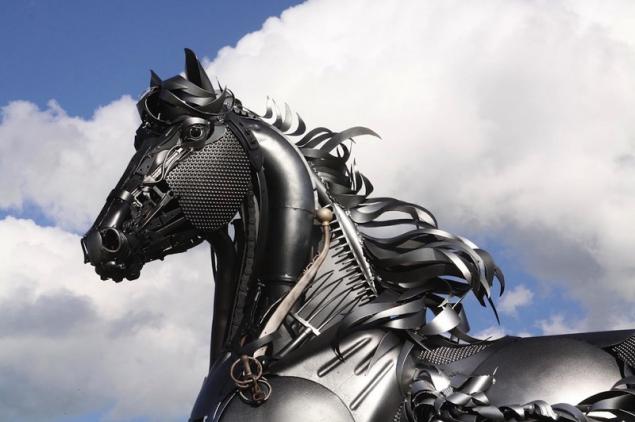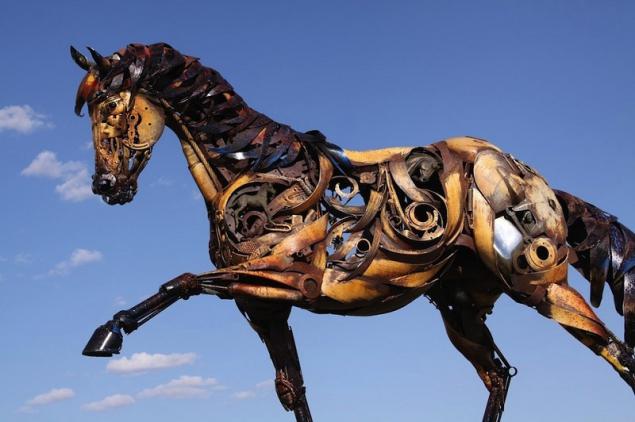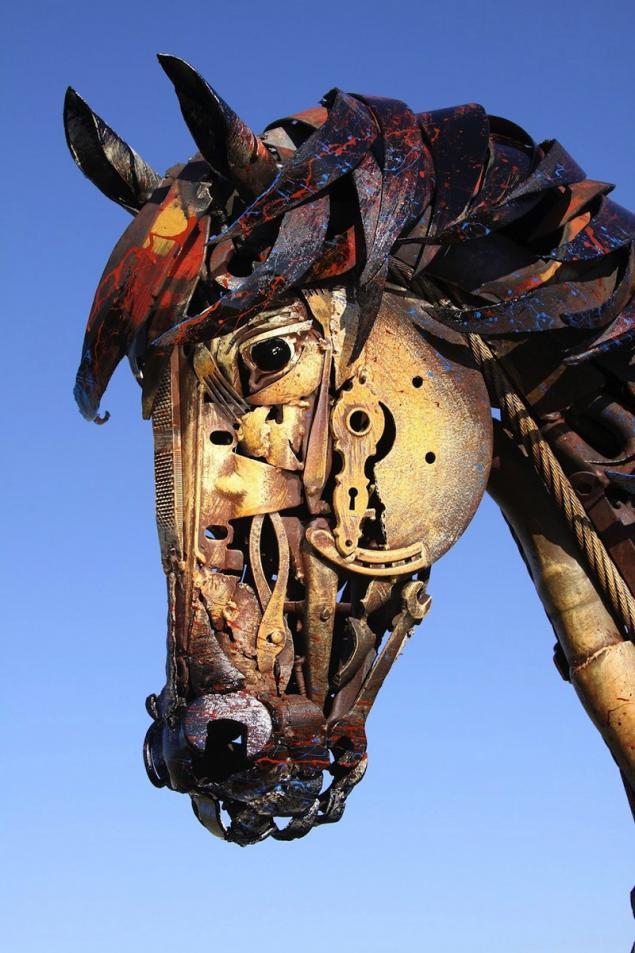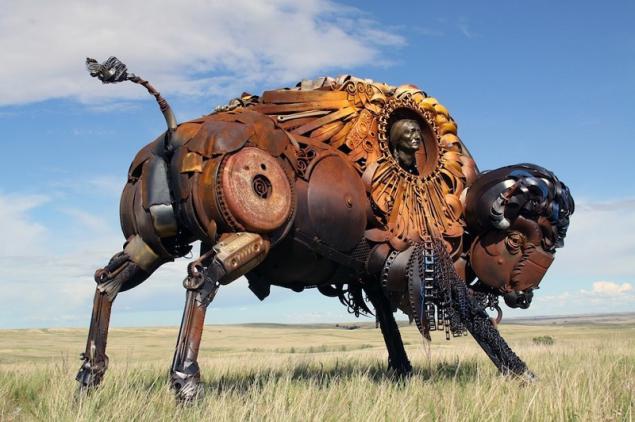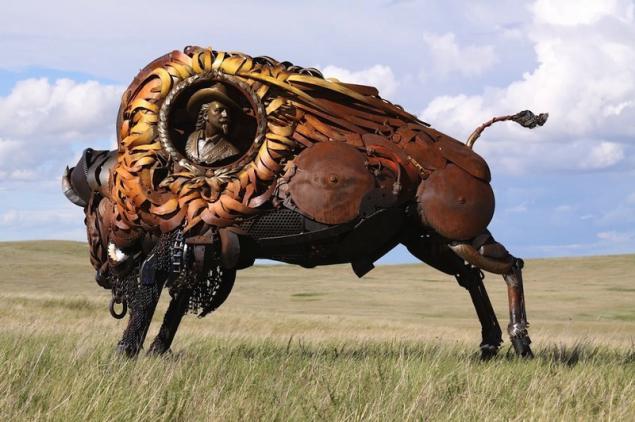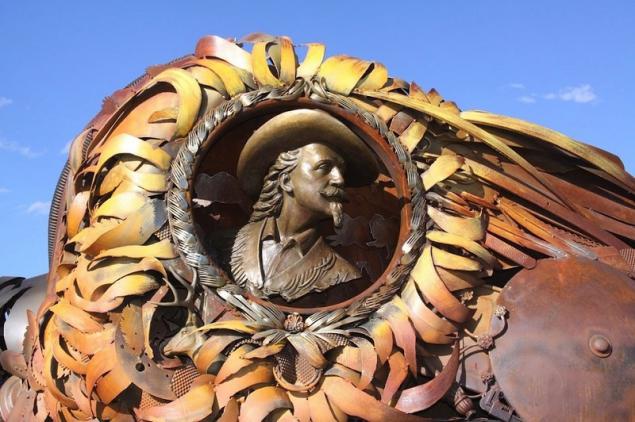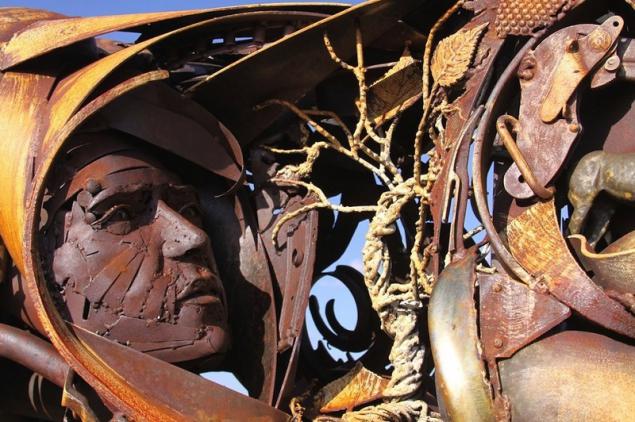 «I like this occupation! Believe me, I never have to be bored or despondent ... creating a new sculpture, I try to improve as an artist », i> - Lopez says enthusiastically.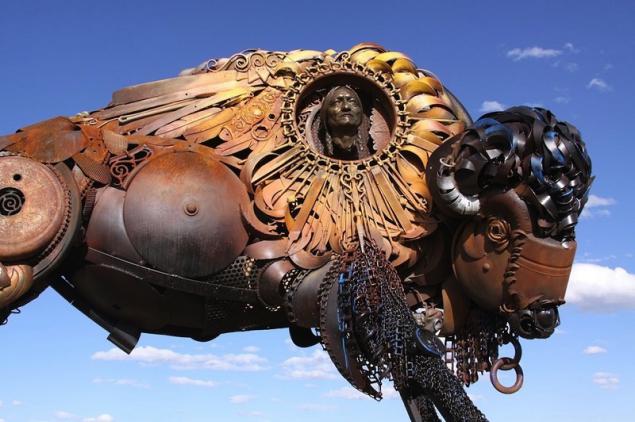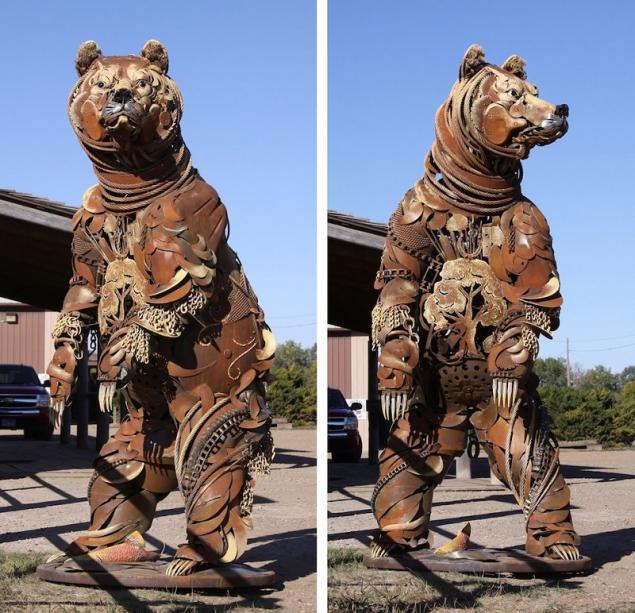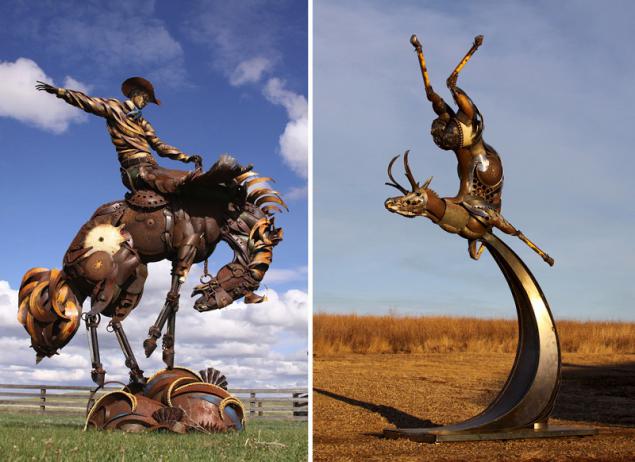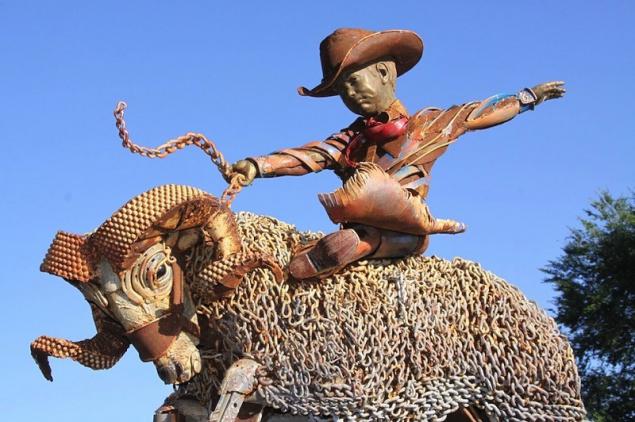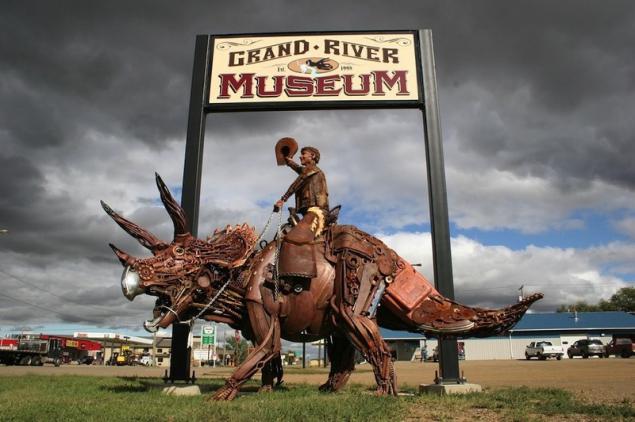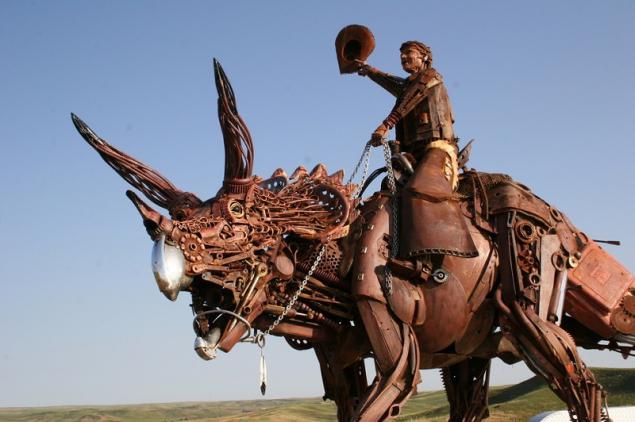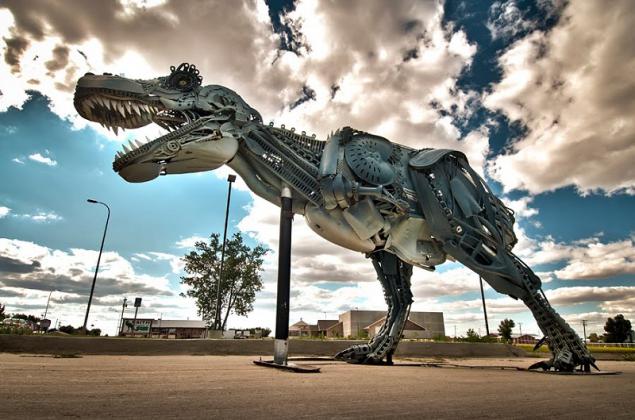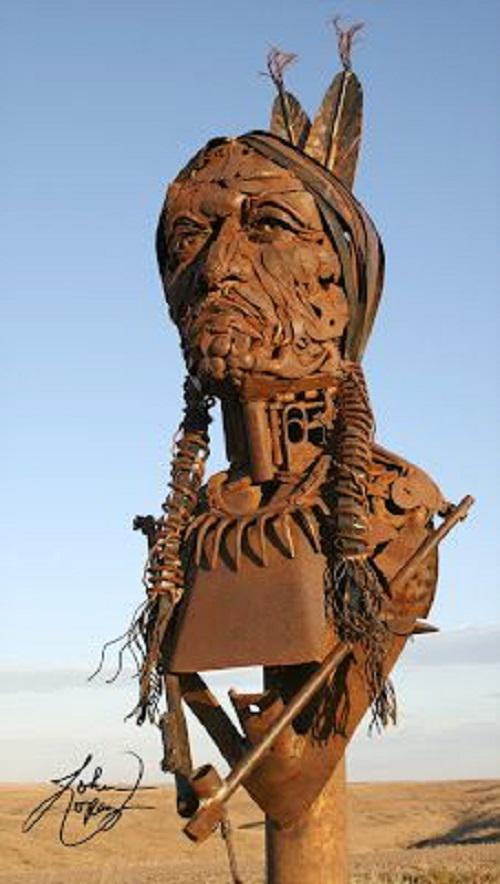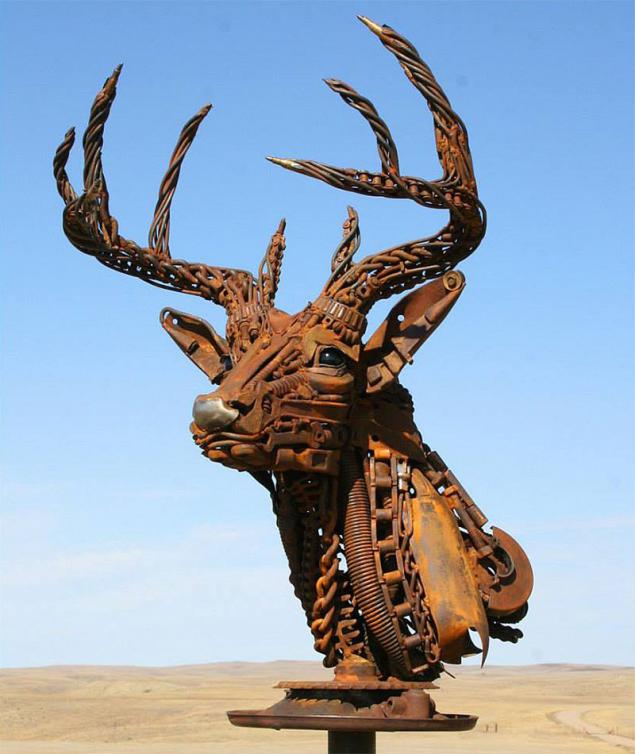 «My favorite part of my creative process - is when I take out all the trash and piece by piece to create something absolutely unimaginable not similar to what it was before». i>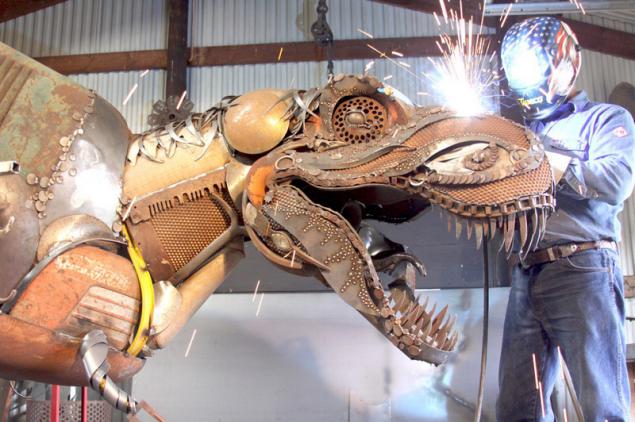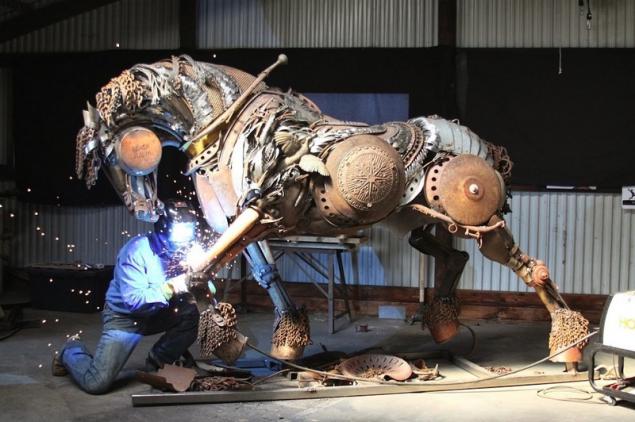 I wonder how much time is spent on one such sculpture? Each of them - a masterpiece. Each accurately convey the postures and movements of animals. This guy is truly a master of his craft! Show these awesome sculptures Steampunk your friends. I guarantee they will be stunned!

www.johnlopezstudio.com/