Each of us is trying to find a soul mate, which could play a magnificent wedding, relaxing honeymoon, have children, to share all the joys and sorrows, to live together until the end of the life of love and understanding. At any stage of the long journey there are moments that can best be described with the help of humor. If you have a significant other, you recognize yourself in many of these jokes.
There is nothing more precious than to be able to laugh at the awkward situation with a smile to face any difficulties. People with a good sense of humor not only live longer, but also able to build stronger relationships with the opposite sex.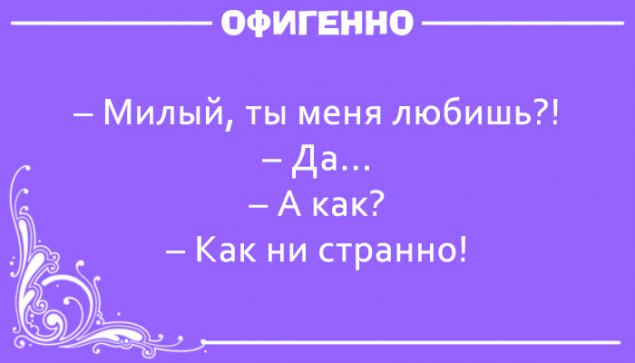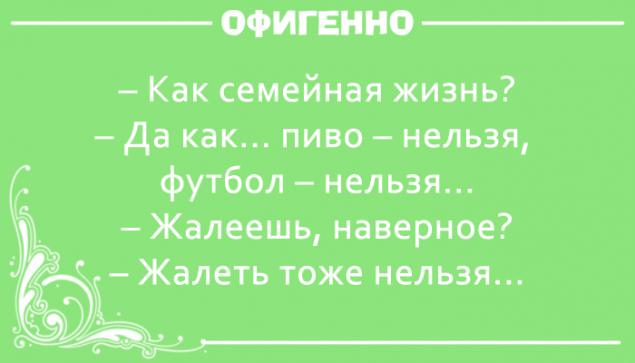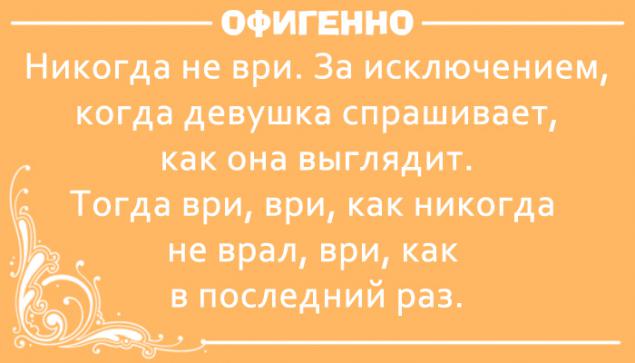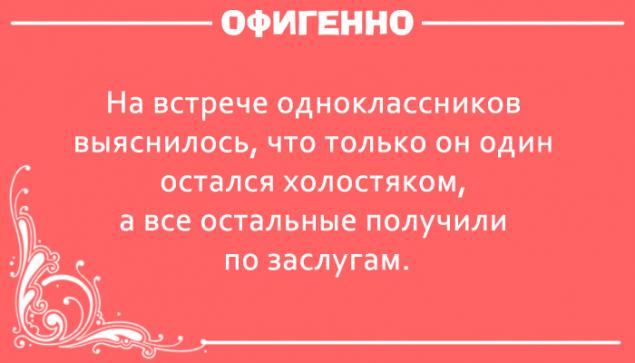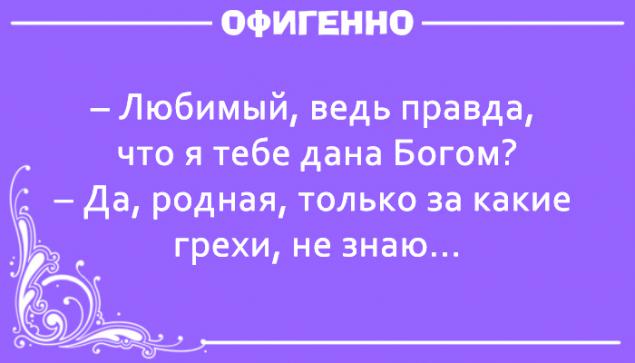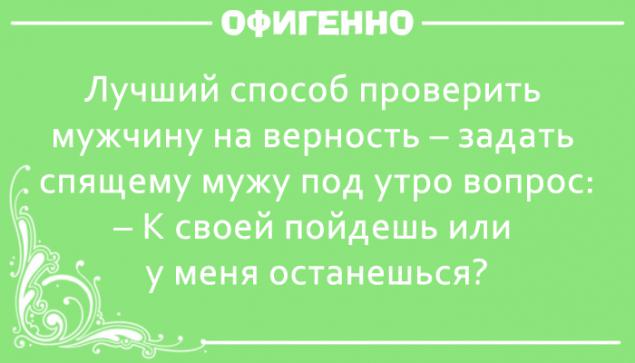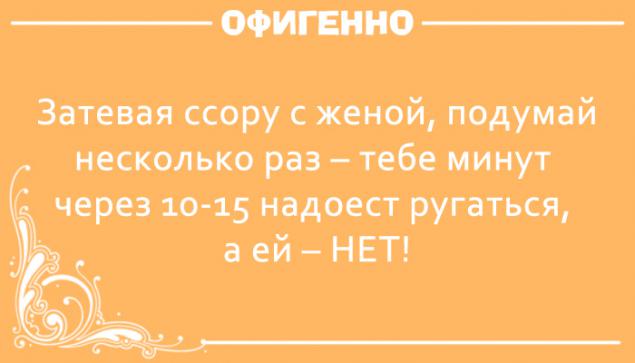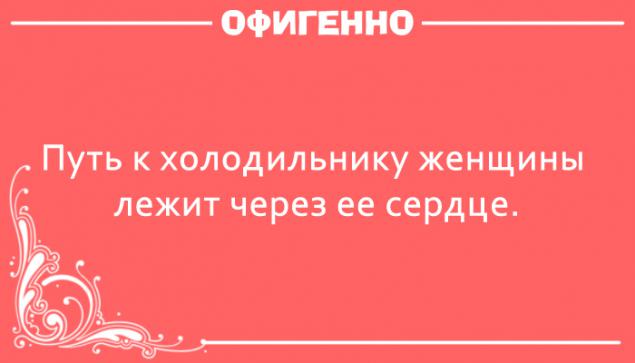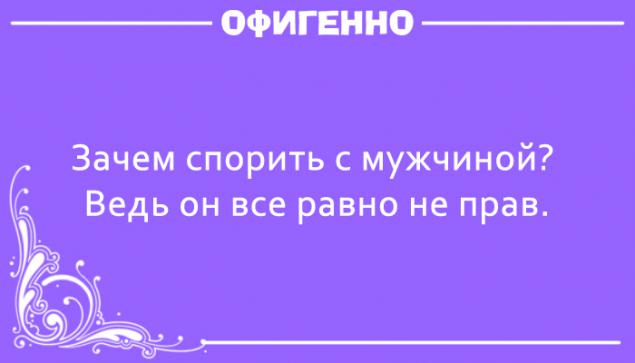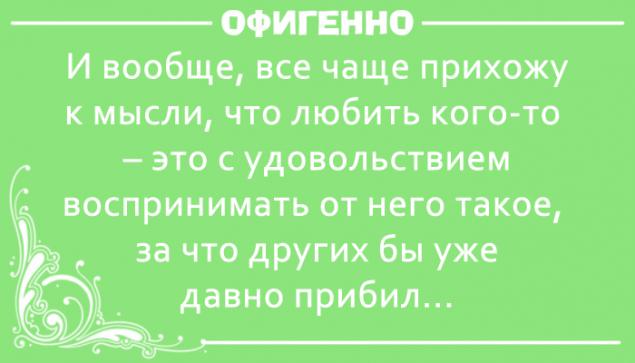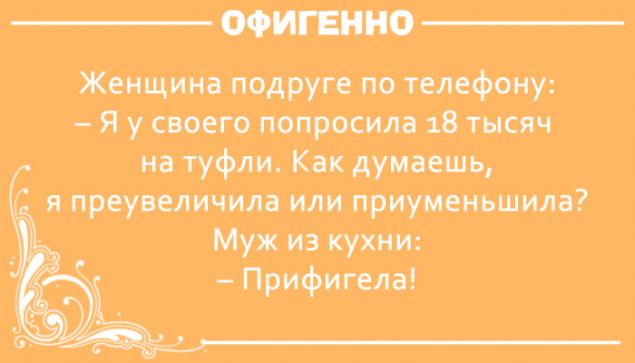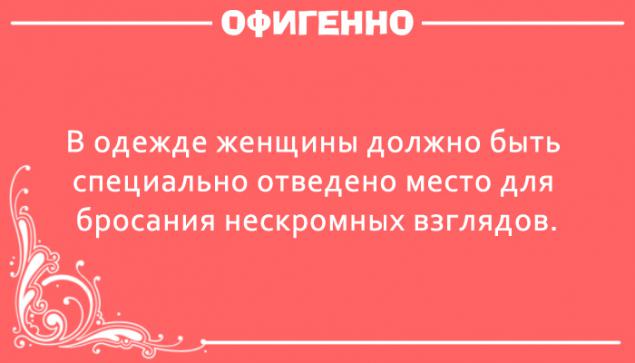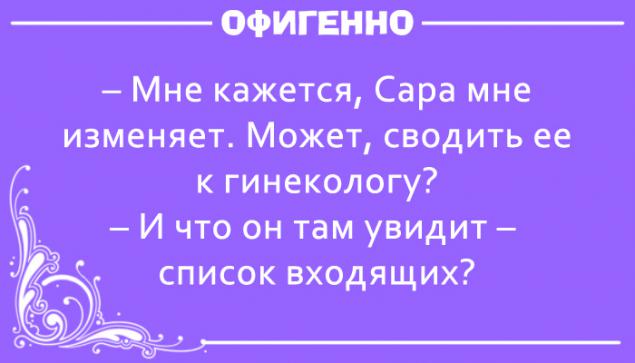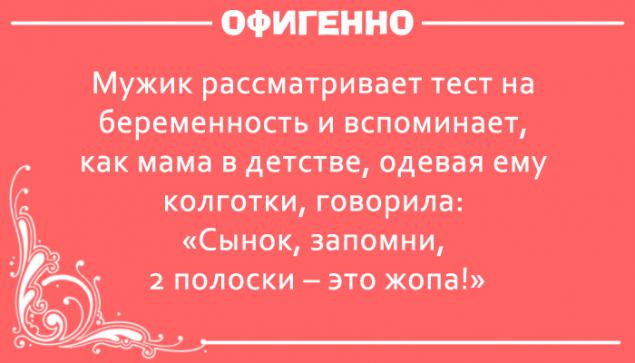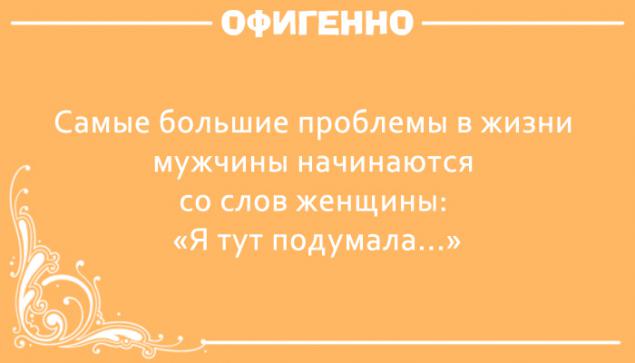 These 15 cards are opening their eyes to many aspects of marital relations. If you laugh the jokes, share them with your friends!
via ofigenno ru