This little fox nicknamed DiNozzo had the hard life ... When he was only 3 weeks old, his mother was hit by a car. Scarce left all alone. Fortunately, the world is not without good people ... Lysenko sent to veterinary hospitals. There he saw a family indifferent to animals, which already was a beautiful collie dog named Ziva. Nevertheless, the family decided to take the fox to his home. Ziva not only took the baby, but my mother has replaced him.
In addition to the dog and the fox, in a friendly family Werner and Angelika Shmayng lives Bengal cat named Leopold and two miniature pigs. Nobody expected but Leopold, too, found a common language with DiNozzo. Just feast your eyes on this variegated happy little family!
This 3-week fox miraculously survived in a car accident. Unfortunately, his mother fell under the wheels of the car ...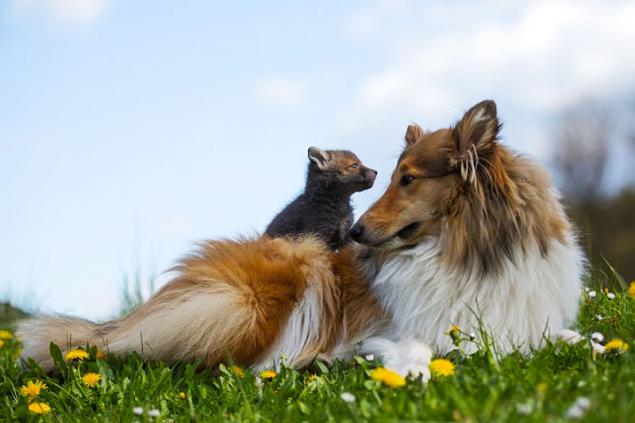 But the friendly family dog ​​and Ziva gladly took him in.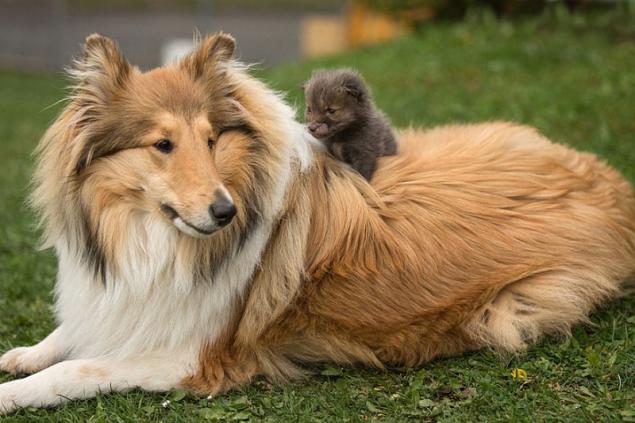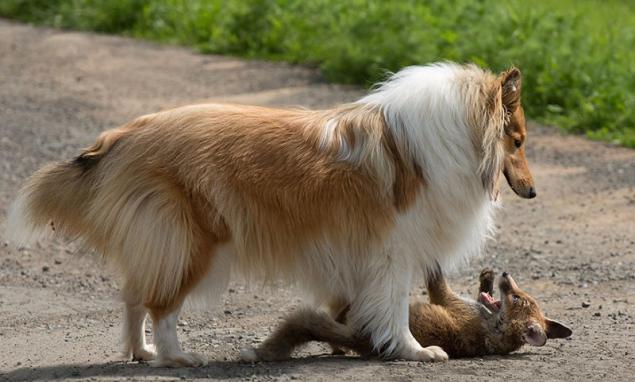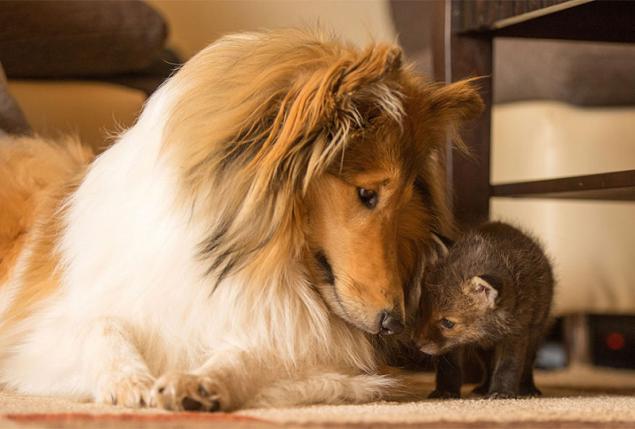 To go for a walk, fox usually enjoys cat door.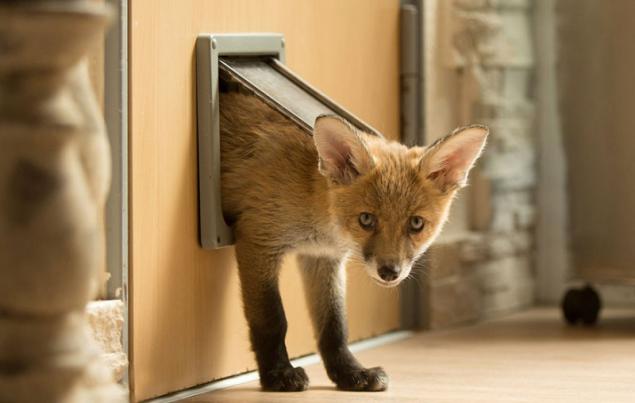 It was love at first sight!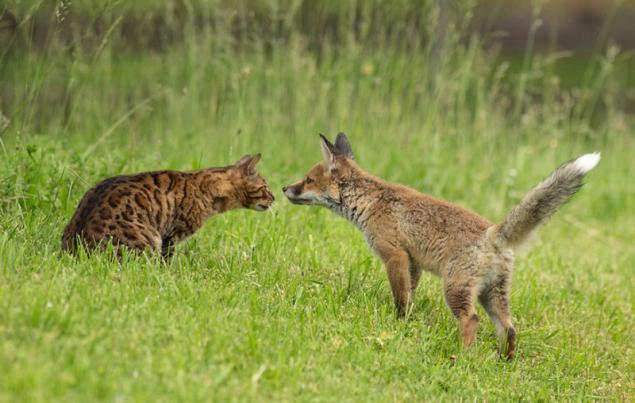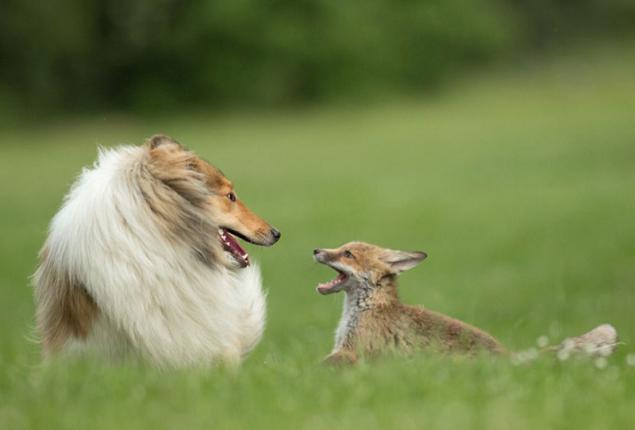 Collie named Ziva was for fox caring foster mother.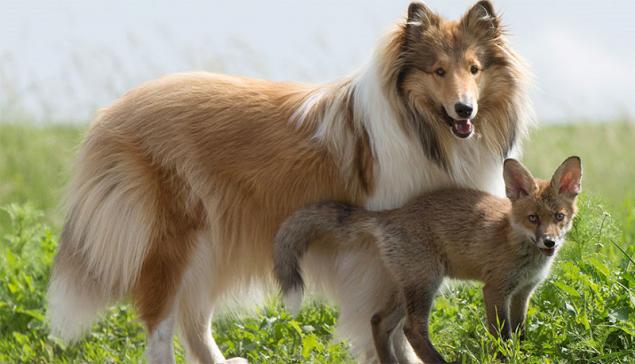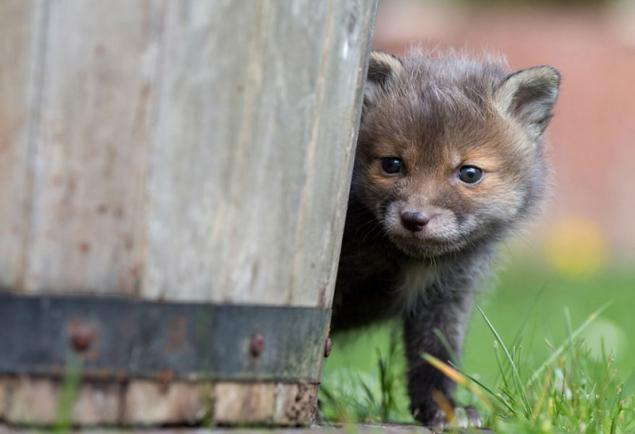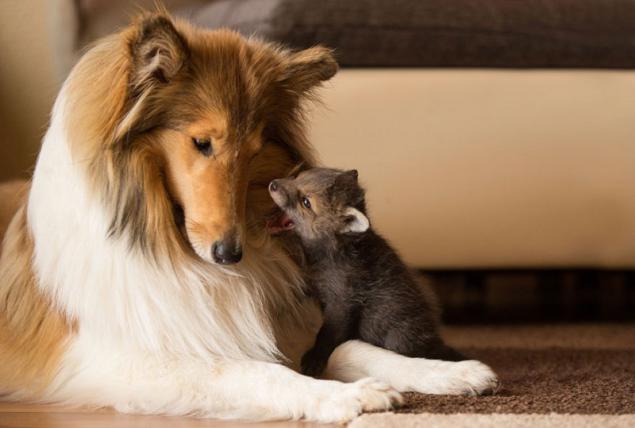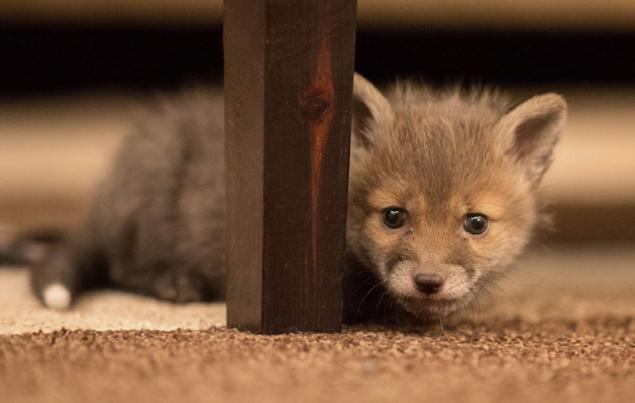 They even sleep together!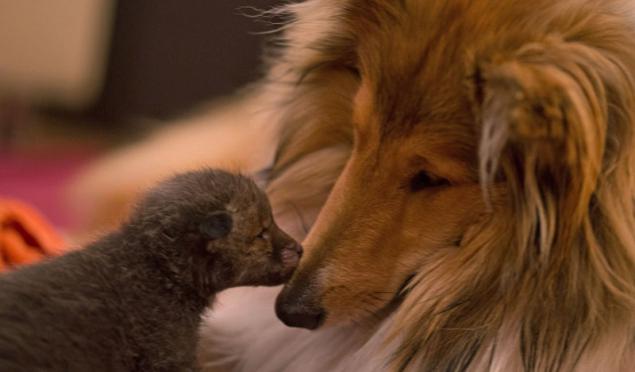 The unusual duo Ziva and DiNozzo reminded me somehow of Disney "Fox and the Hound." These wonderful animals prove that true friendship has no barriers! Their owners would like to wish only happiness. Tell us about this unusual family, your friends.

www.barcroft.tv/orphaned-fox-finds-surrogate-mum-in-collie-germany