When 25-year-old Matthew Pizza planned a romantic marriage proposal on the ocean for his girlfriend Kayla Harriti, he certainly did not expect that everything will go so wrong.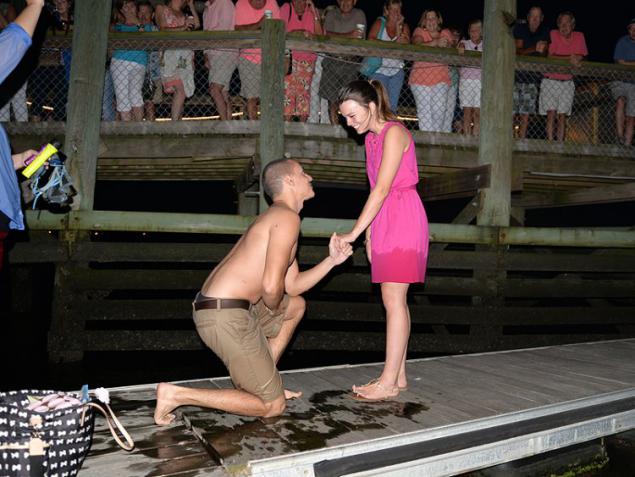 Romantic marriage proposal in the presence of relatives and friends of the young man decided to do at the bar, located on the shore. "I turned around and saw that he got down on one knee, - says groom. - When he opened the ring box, it fell through the cracks and fallen into the water. I do not even got to see it before it fell ... I covered her face and began to cry, because I knew that my friend was in shock. Matthew did not even have time to me to say something before the ring fell into the ocean ».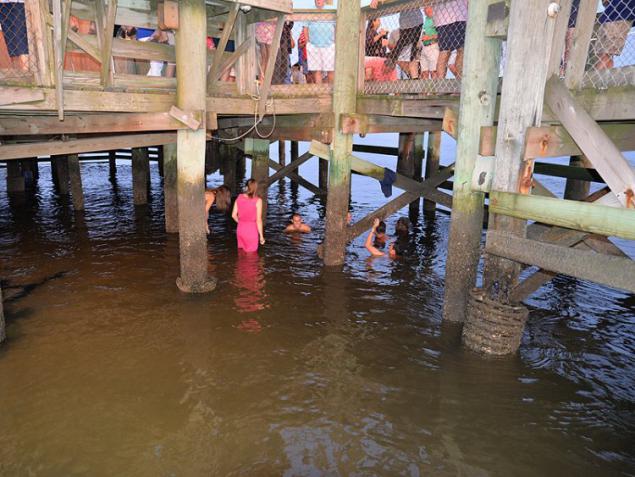 The hapless groom, moving away from the shock, quickly jumped down and was soon joined by the relatives of the bride, and even strangers, to try to look for the ring in the water. "The bar was three men who enjoy beer, who saw all this, - said Kyle. - They jumped into the water and began to help look for the ring ».