The next time when you come to a restaurant to remember the read!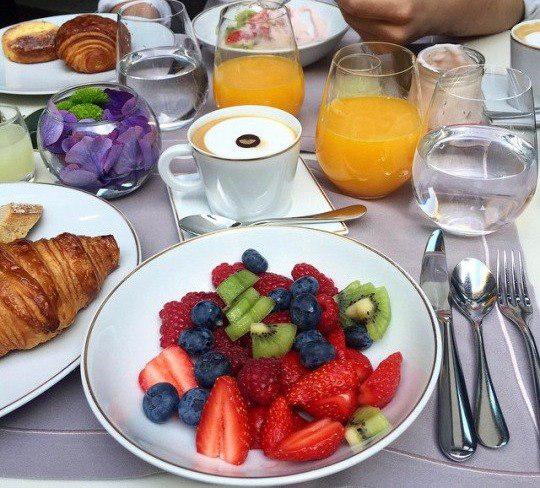 When you go to a restaurant for dinner and a glass of wine you expect that you will get service for which pay. Do you expect that on arrival you will find a reserved table that ordered food served quickly enough and that the water glass is always full.
But then, disheveled waitress returns to your table and forgets lime. How dare she? After all, nothing complicated about it was not the job. That bitch, huh? Wrong.
As soon as you have ordered a glass of water and lime, another client poked her in the back and asked to bring more ketchup, before the potatoes cool.
She returns to the kitchen for ketchup and a glass of water with lime, and discovers that a strawberry daiquiri for the couple at the table 22B is still not ready. Or is it a table 22C? I think they were transferred, so it's probably a table 22C.
The bartender tells her that need daiquiri mix, she runs down, then found that they had no lime. It rises back up, grabs a glass of water and ketchup, brings you to the water, but he kicked her in the back with the phrase: "Where is my ketchup?»
She has a job. And whatever it was her tip.
Waiters - a person restaurant. If something goes wrong, the waiters was presented this information to customers and listening to their negative reaction.
Waiters in a restaurant to help you, but sometimes customers complicate their work without knowing it. Below you can find 31 wish, which the waiters would like to be remembered.
1. Your place is not accidental.
Based on alternating sections of the waiters, and the future policy of the restaurant reservation (for example, two people will be put at a table for four people), there is an important reason why you are sitting exactly where seated.
While you are entitled to sit where you want, you know that it's not up to us if we put you closer to the kitchen, and not to the window.
2. Do not interrupt your waiter as he seems.
Your waiter just wanted to welcome you, introduce you to know how to contact him and ask if you want to know about special offers. Interrupts - roughly drink order may suffer half a minute.
3. If you are in a hurry, tell us about it immediately after we greet you.
Firstly, if you hurry, you might prefer fast food restaurants. However, if you do decide to come to the restaurant and will take the time, let us know, then we just take the order and we will try to accelerate the process of cooking your meals in the kitchen.
We are trained in such a way as to provide you with the menu-item, so if you want to skip this process, just tell us and we will do everything in our power so that you were served as soon as possible.
4. Talk to the waiter that you are ready to order when you are ready to do this.
Do not be afraid to ask for a little more time, if you still are not ready to order. The time when we stand over you and look forward to until you make a decision, we can spend on other customer who is ready to order.
5. If you want more spice, just order them at once with a meal.
If you want you filed something with your meal, such as dressing to the salad, then let me know about it to your waiter when he is taking the order. Thus, you can get everything at once. This will save you time and the waiter does not need to run a second time.
6. When ordering, refer to your waiter.
Eye contact with the waiter is not only respectful of you, but as he or she is much easier to hear from you. And to understand your mumbling, buried in a menu in a noisy restaurant waiter difficult.
7. Let your other half to order yourself.
Most orders begins with the question: "How would you like to dish it was cooked?" Or "What is this you submit fries or salad?
When you place an order for your partner, it becomes difficult and uncomfortable, because you can not know what he or she really wants.
8. We are not going to interfere with your rendezvous.
The fact that the waiters are polite and friendly, does not mean that they want to take away your mate or a companion. We are there for you, do our work, and must accept the order in two. Therefore, do not throw us these sidelong glances.
9. We can not read your mind.
Discuss your concerns with your waiter, do not expect that he or she will read your thoughts. Tell us about your allergies, if there is one, let us know what, if you do not like something in the dish or if you are disappointed service, but do it while eating, then we can go to a meeting and you will think of something.
Complaining general manager after you pay the bill wrong.
10. Stay with substitutions.
We understand if you want to stick to a healthy diet, and ask them to replace the chips with vegetables, or if you prefer to have in your burger was another cheese. But everything has its limits, and replacement should not become absurd requests.
Understand that when you go to a restaurant, it means that you will not try his dish, and the dish for another recipe cook.
11. It is not so easy to "make stronger».
Many customers believe that the waiters easily make your drinks stronger. But to do this, we need to make your order into the computer and to explain it to the manager.
Simply when do bartenders usually refers to guide him more leniently.
12. We do not prepare your drinks or meals.
The restaurant is a team effort, but unfortunately, the waiter is a person of all errors and inconveniences.
When you complain, that we will not be held for a long time your drinks, believe me, we are just concerned that bar so long preparing your drinks.
The same thing applies to the error in the kitchen. We are responsible for taking your order and its registration in the computer. After that, we cross our fingers, hoping that in the kitchen to prepare everything according to your order.
13. You should be aware that the preparation of any order takes time.
If you make a well-done steak and a mojito, you know that its preparation will need much more time than the fries and beer.
14. do not click your fingers are missing your waiter and did not whistle when you want something.
We already know that this is not the blessed work. And if you add to it more disrespect to our side, it will make us feel even more humiliated. We present to you at the beginning, so be so kind to contact us by name, then we can be grateful for what you makes our work easier.
15. Do not dёrgayte your waiter until he receives an order from another table.
When you behave in this way, it is not only wrong, the waiter, but other visitors.
16. Do not let your children run around the restaurant.
You may find it funny, but when people are running around, hard enough to bear, and not to drop the hot and heavy meals.
17. Your waiter is always busy.
Except for a few lazy waiters, most of us are always busy with something. The waiter a lot of other work more, so managers are constantly surprised, we are always busy.
Understand that if I came to you in five minutes, most likely I cook cutlery, serving other clients or trying to eat, because the dinner I had.
18. If a restaurant is crowded, do not expect that you pay as much attention as if he was half empty.
We love to communicate with our customers, but when we had almost juggle dishes in time to serve all, we have to divide their attention equally.
Understand that if you had to wait for a table, you would have to wait and your order. Imagine you would come home, and we had to feed 200 people - sometimes we sutured.
19. Do not blame us for the price.
Waiters do not decide how much food and drink. Moreover, if the price is not on the menu, we do not have to warn you, but you can always ask us for yourself, and we will be happy to answer.
As soon as you finish trapeznichat, you have to pay for your order, it does not matter whether you stay, they are happy.
20. If you ask for something extra, it will be worth the extra money.
You can ask for a strong drink or make Tabasco, but demanding more pay, too, have more. It is based on the policy of the restaurant; Waiter not and if you see the additional costs in the long run.
21. Requests the right to split the check.
It is much easier for your waiter to split the check, as soon as you get full. Have pencil, and on the reverse side of the check, specify the amount you want to withdraw from the cards.
If you ask them to check defeated before you bring it, you add this one more task to their waiter. This is especially difficult during a big party where work automatic gratuities.
Splitting the check, do you choose guaranteed gratuities and most likely he will get them both on the order of one man, and not as from the company of 20 people.
22. Waiters pay $ 2-3 per hour.
This is because the restaurants are allowed to bypass the requirement for the minimum wage because of tips.
23. Most of the waiters are not getting wages.
In fact, their salary is left you a tip.
Only 24 percent of your tip goes to the waiter.
Most restaurants in the end of the shift the waiter to give 30% of the bartender and busboy. Do not forget that when you leave your waiter a tip.
25. Tipping is left in cash.
It is better to tip the waiter in cash rather than cards. Then you warrant that you will tip the waiter.
26. Leaving a tip is optional, but you do use the services.
Generally, the waiters are grateful for the 15% tip, but expect at least 10%, in the hope that their service was not terrible. If you can not afford to tip, or think it is wrong, then do not go to restaurants, dining at home.
27. This work is likely to not rush your career waiter.
Many wealthy clients are down to the waiters. Remember that most of the work of the waiter is a temporary job or work for "survival».
It is very likely that your waiter works two jobs, or come here after the study or after a hard day, just to earn some money.
28. The longer you stay at the table, the more work you take away from your waiter.
You have every right to enjoy a leisurely meal in a restaurant. You just need to know that the longer you stay at the table after the eat, the more work you have to select your waiter, because he would have to serve more customers at your table and get more tips.
Out of politeness, if you stay at the table for much longer, you should reflect this in the tip. Time - money.
29. Do not stick out to the last in the restaurant.
If you are the only visitor at the restaurant later in the evening, your waiter waits until you leave, and he or she can safely go home at last. Provide your waiter service; pay the bill and move to the bar.
30. The mention of the waiters by name gives us a good review, a strong incentive.
Customers generally leave their reviews on websites when they want to give negative impressions. If you really enjoyed our service, we recommend best friends. To a large extent depend on the success of the restaurant reviews.
When the manager is reading pleasant reviews, which refers to one of the waiters, it is properly rewarded and he is going through yet another working day.
31. Treat us as the waiters, not as a servant.
Definitely, we are here to serve you and do whatever you have left a good impression about our restaurant. We want to develop a relationship with our regular clients and leave only positive impressions.
We go to work and put on our aprons, as well as you are going to the office, to tie a tie.
If you come and do not forget to read, you simplify the life of the waiters, which in turn, will make your dinner a pleasant impression.
Kelley Lord